The apartment located in the Washington Residence residential complex has an area of 150 square meters and is privileged by natural light on 3 sides. The atmosphere of the interior design project has been established from the beginning, relying on the sophisticated, yet practical, experience that our customers have delivered.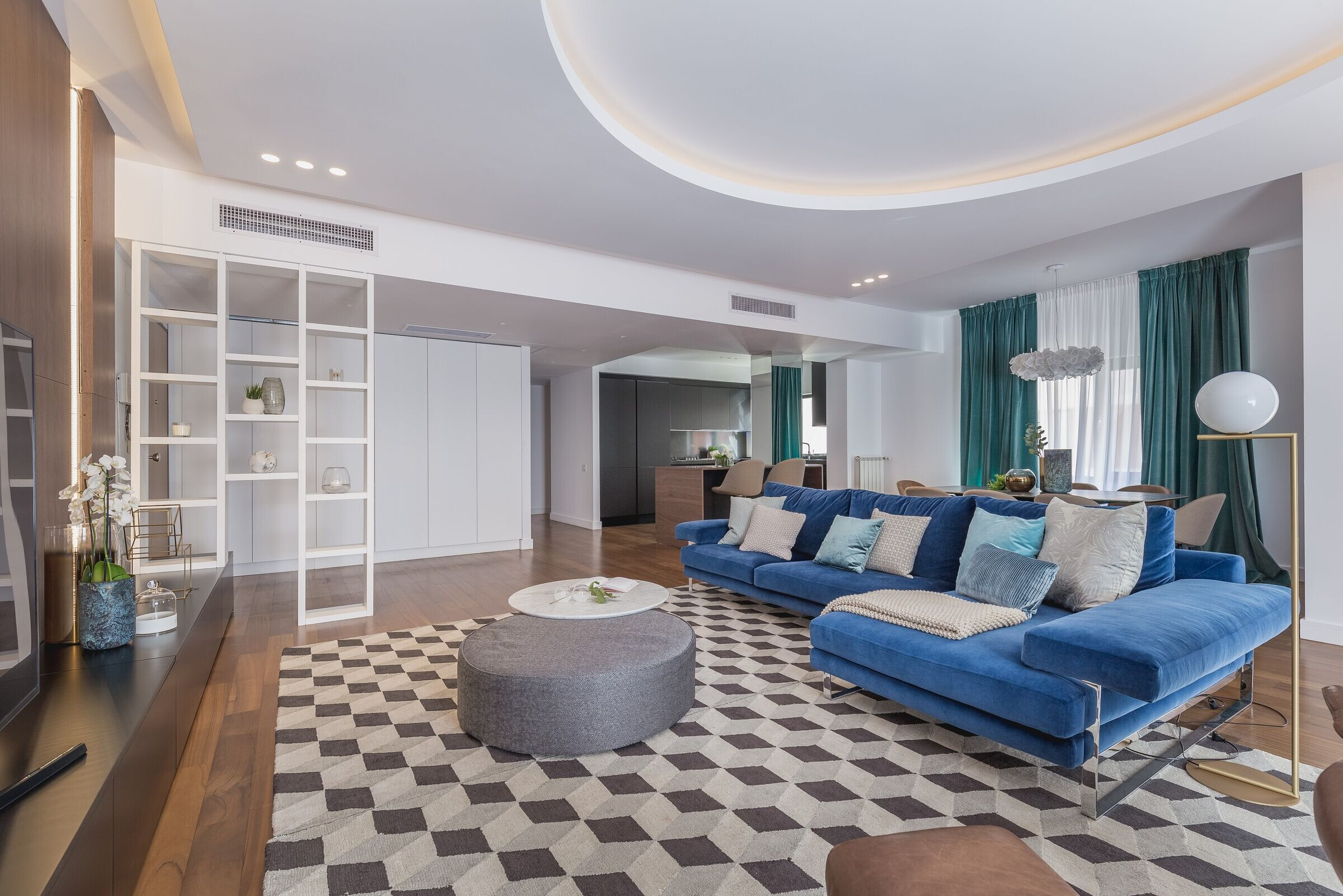 A timeless style has been sought to convey elegance through inserts of art deco details transposed into the contemporary. The elaborate character was followed throughout the project by a sensitive juxtaposition of textures, simple geometric shapes found in patterns, pieces of furniture and ceilings, joyful colours and precious materials.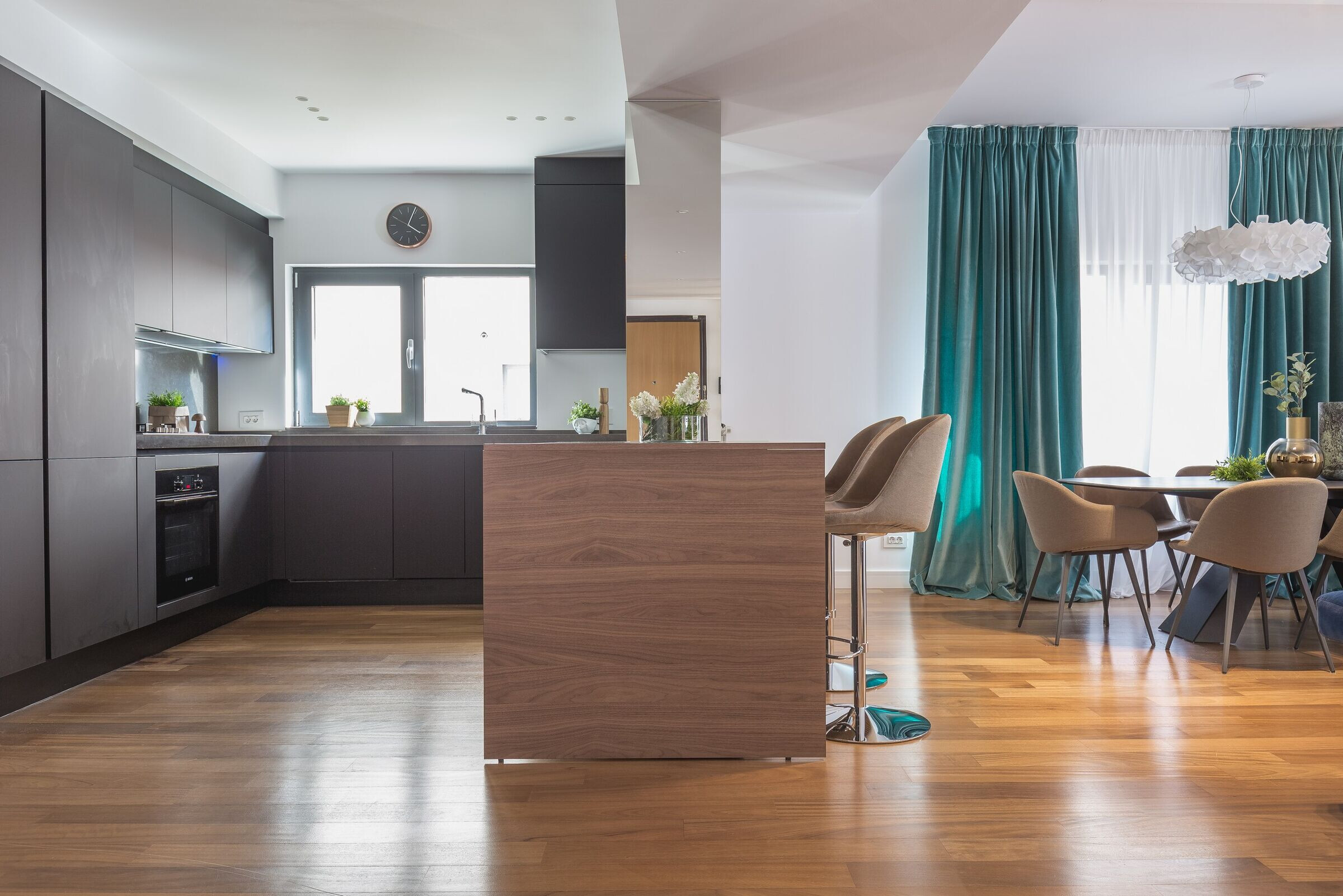 The light is laid out after a carefully analysed scenography highlighting the contrasting textures and creates a beautiful game of shapes and shadows in throughout the apartment. The space has been modelled and partitioned, by making a clear boundary between day and night.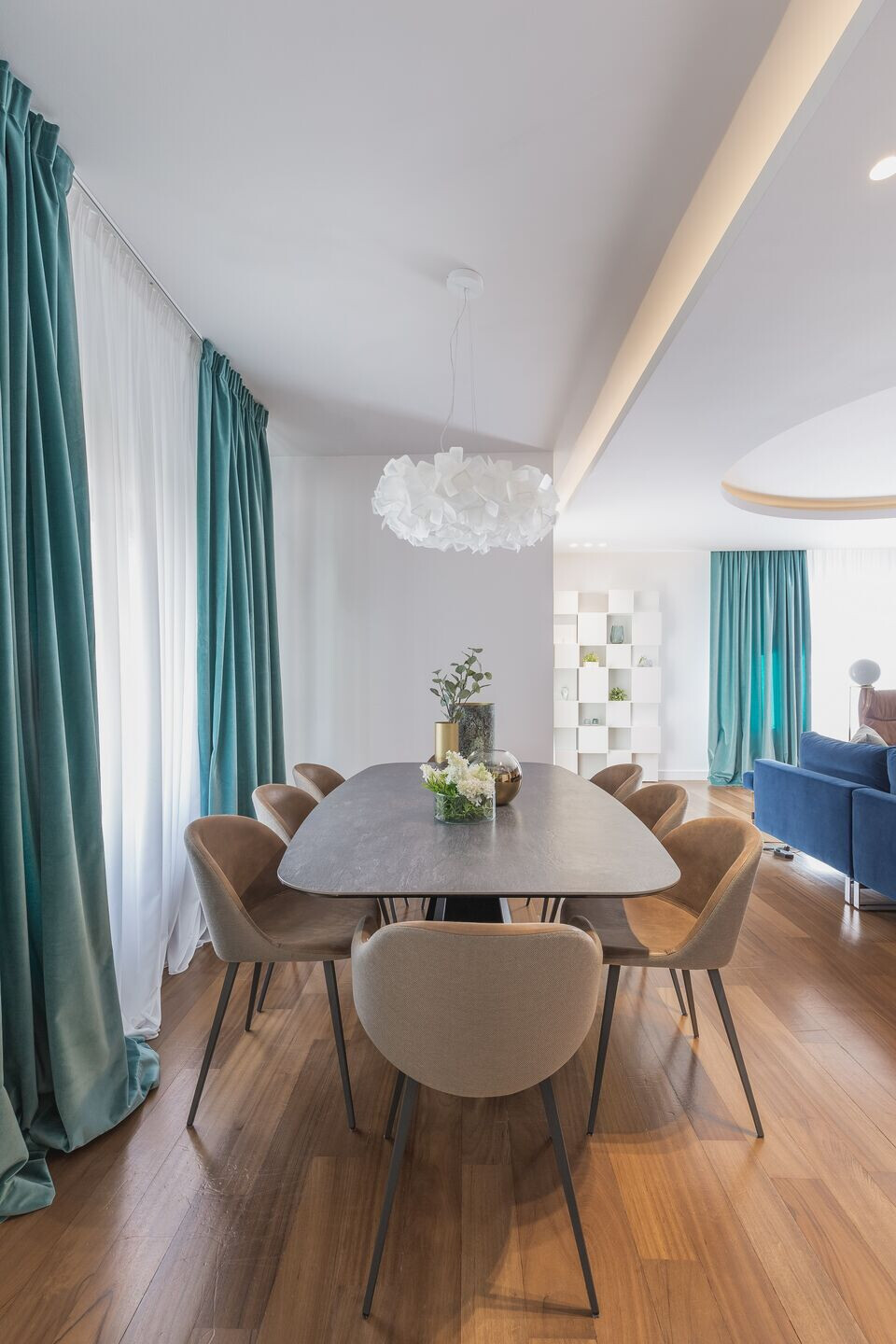 The living room, dining room and kitchen communicate in the same open space which offers multiple perspectives of the interior design. The dining table with natural stone countertop is highlighted by the luminaire with a sensitive and fragile geometry from the opalflex assembled by hand.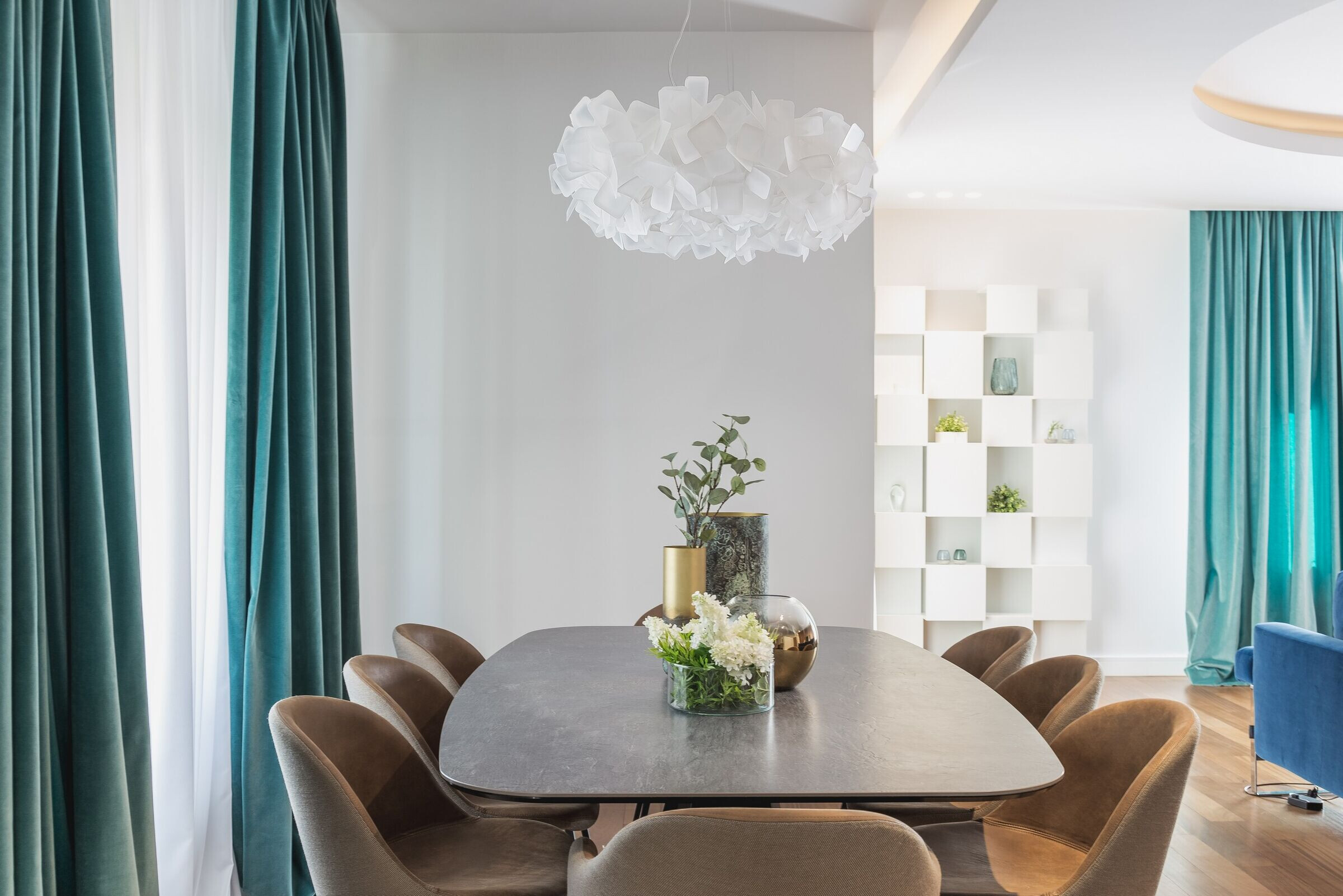 Arketipo's sofa has a clean and graceful line with a personality that dominates the space thanks to the strong colour of the chosen velvet. The Natuzzi armchair that shapes the composition is the definition of comfort that uses cutting-edge technology in functional design, intuitively following the movements of the body.
The wood is the element that brings warmth and unifies the layout. It is spotted in each of the rooms and is accentuated by contrasting materials and light.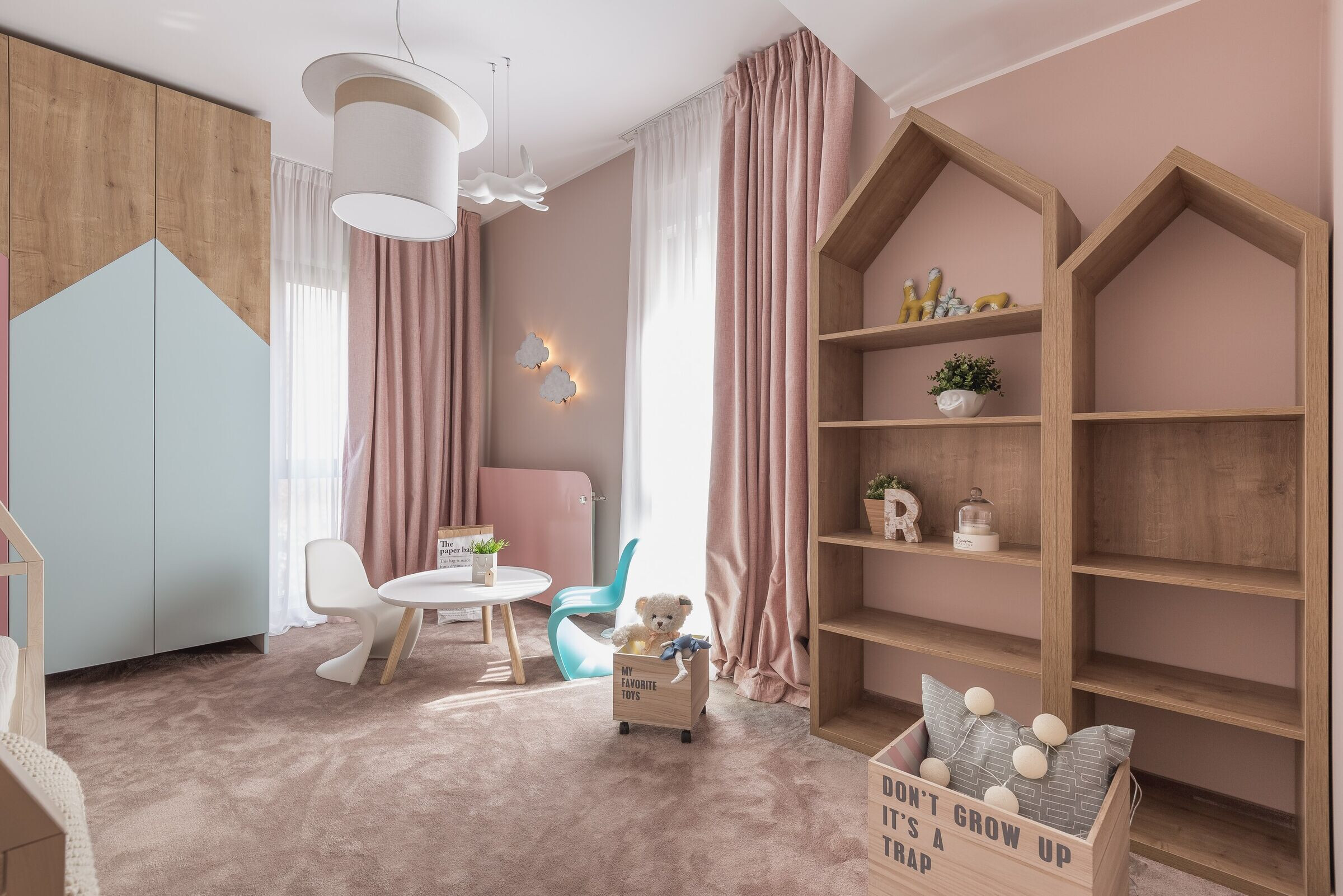 The child's room is about stories of joyful houses and miracles. It is also our favourite room. The surprise in this room is the Karman Light - Wow which becomes a friendly invitation to come out of your mind just by a click of a light. Vitra's mini Panton chairs and Normann's drawing table are organic silhouettes that balance the geometric shapes that clearly define the space. The bathroom of the child is an extension of the room that preserves the playful atmosphere of this small universe design.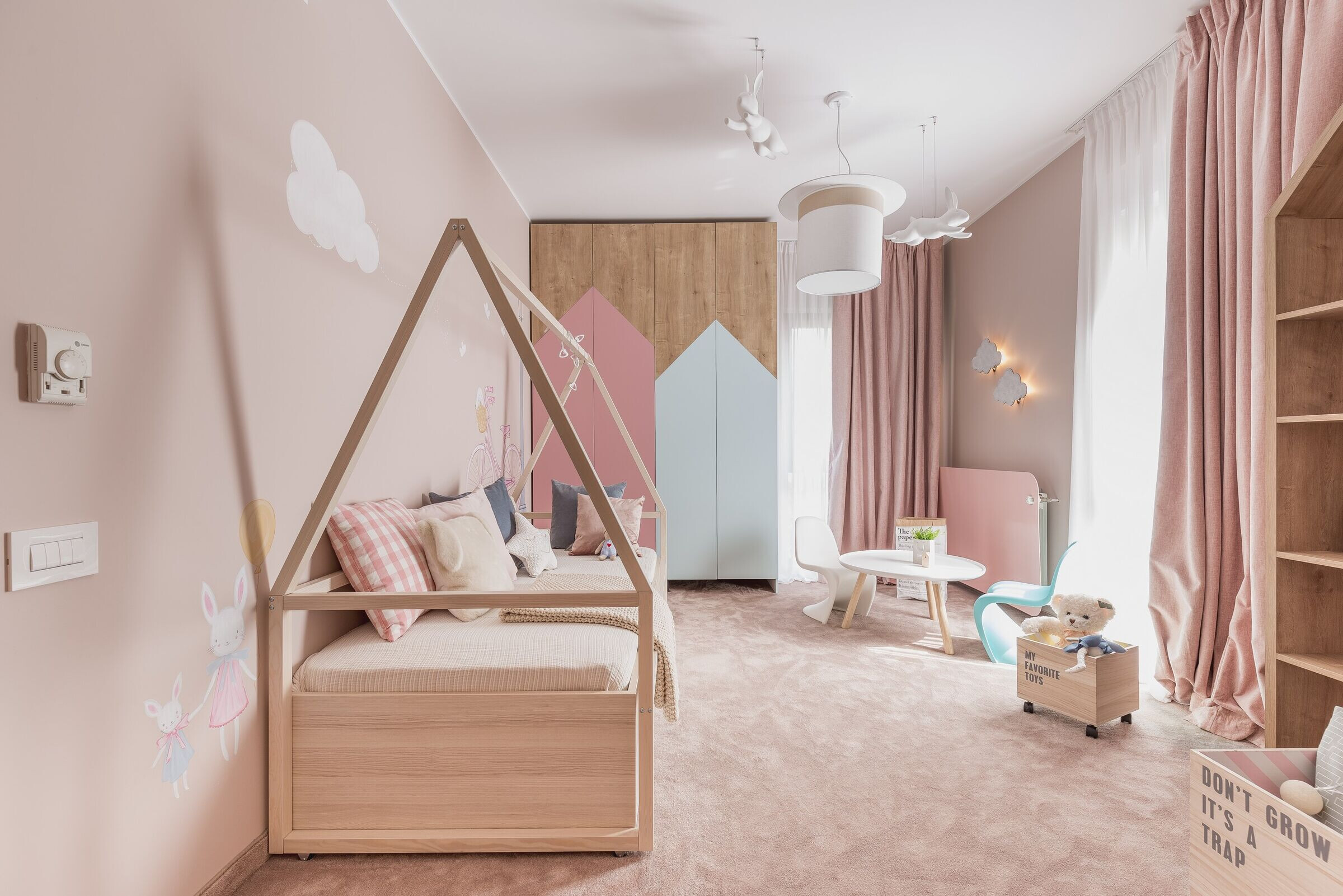 Bathrooms are a show of lights, finishes and unexpected reflections. Natural stone and textured ceramic tiles add value to the space, by being carefully organised and mutually highlighted.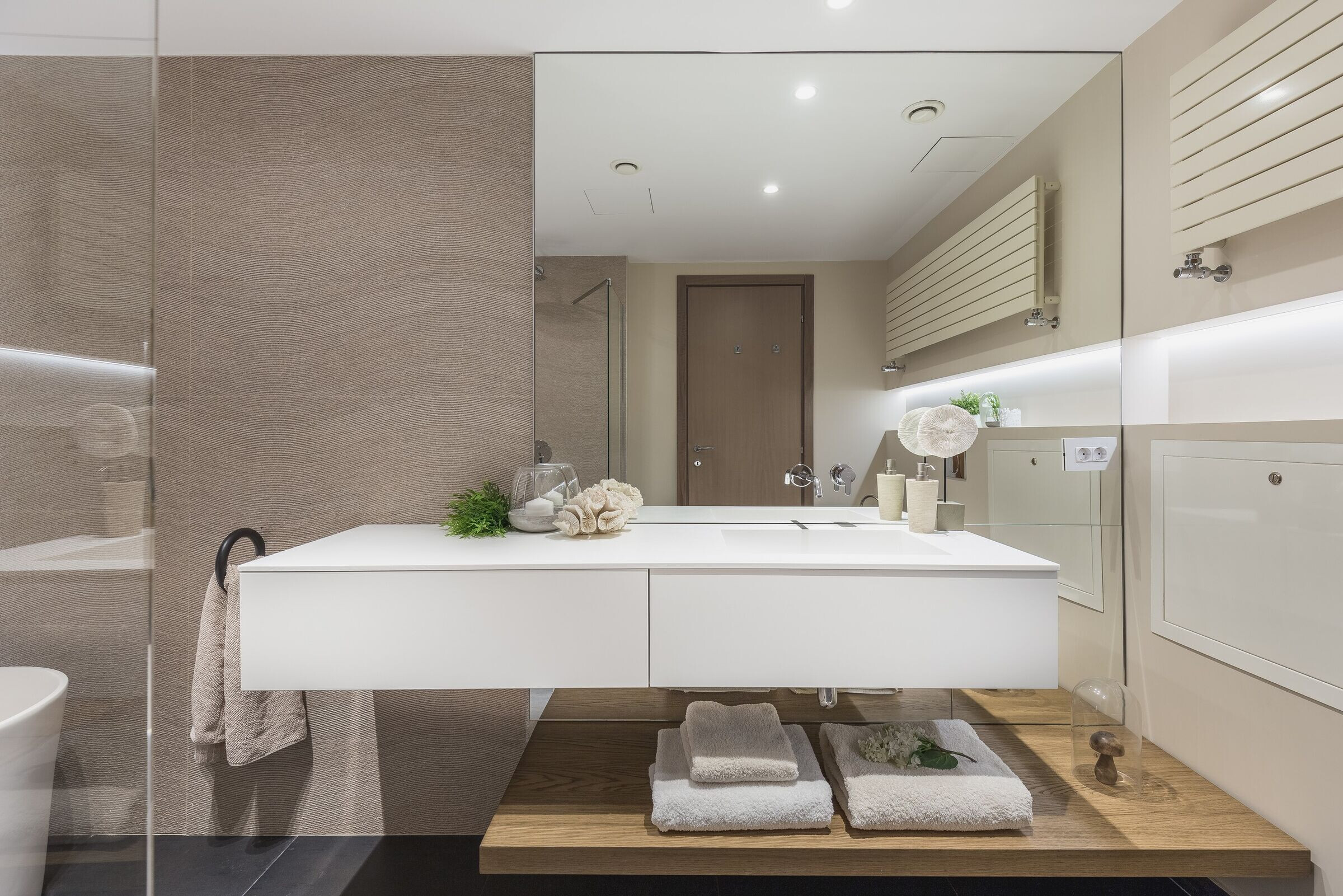 The challenge of an interior design project, we believe it always comes from finding a design solution that will produce long-term happiness for those who will use the space. The apartment is a joy that reflects the personality of the beneficiaries and a visual transposition of it.