Project: 89 residential and commercial buildings - European branch of the University of Chicago
Architectural team: Parc architectes (housing) + Studio Gang (Uni. Of Chicago)
Client: ICADE Promotion
Engineering firms: Elioth (structure - environment) Artelia (fluids - HVAC - economics) AVLS (acoustics) OLM (landscaping)
Construction companies: SPIE Batignolles OUTAREX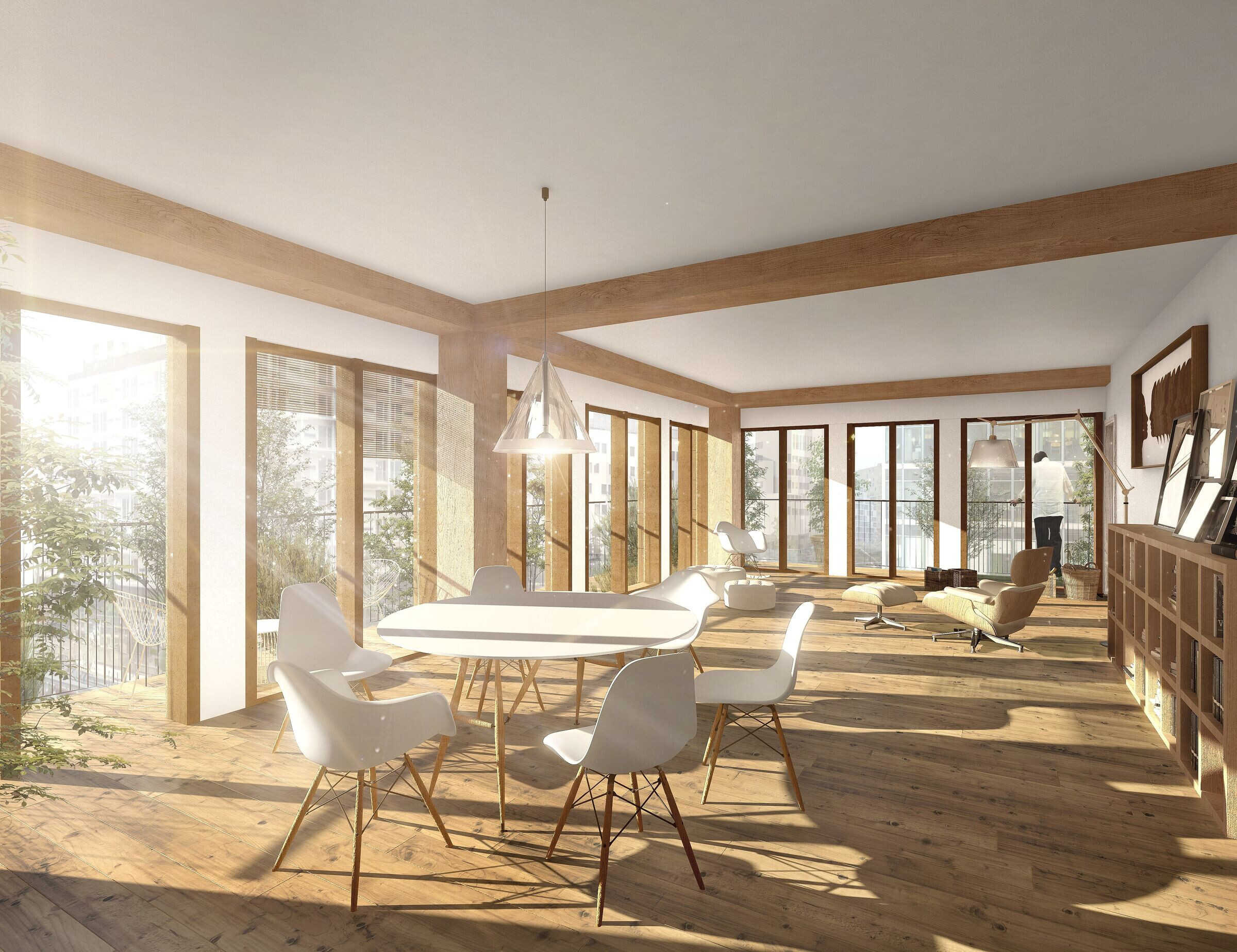 Linked together
Long associated with an industrial district, this part of the 13th district of Paris is undergoing a major transformation. The ground is an artificial slab created to cover a railway station. Today it is a project of stone, terracotta and wood that will rise.
It will participate in the reintroduction of the earth and biodiversity in the neighborhood. The roofs and the cracks will welcome the other inhabitants of the city that are the fauna and the flora.
This new environment will weave the natural and the cultural, offering residents, students and neighbors an island of vitality.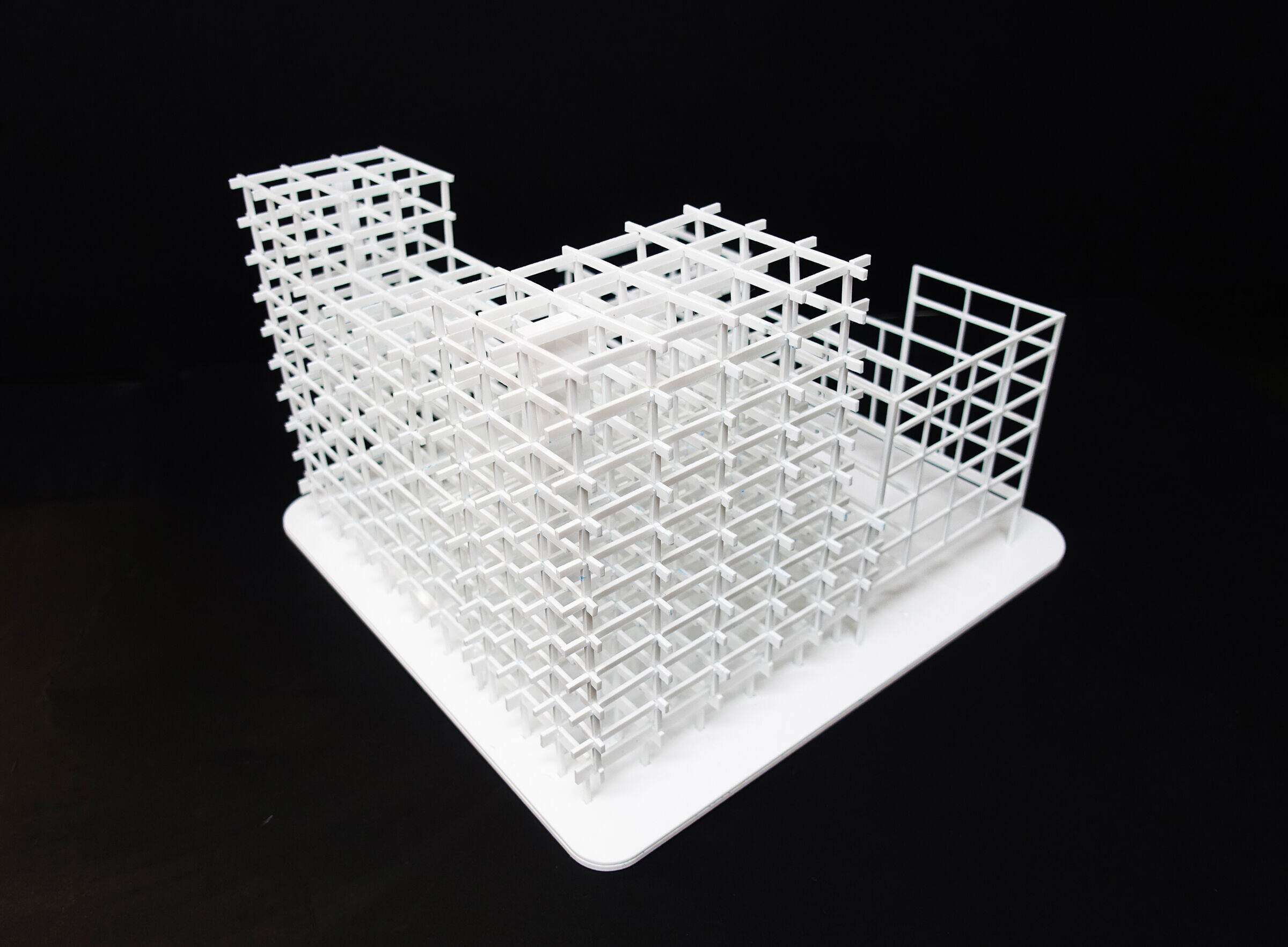 A New Interchange Hub
The project combines a train station, an international university, family housing, a garden in the heart of the block, shops and activities. It will be a place where professors, academics, students, residents, neighbors, tourists, visitors and the curious can meet.
The vertical university will be a point of intensity in the neighborhood. Located on the rue des Grands Moulins, it will invite Parisians to discover American culture.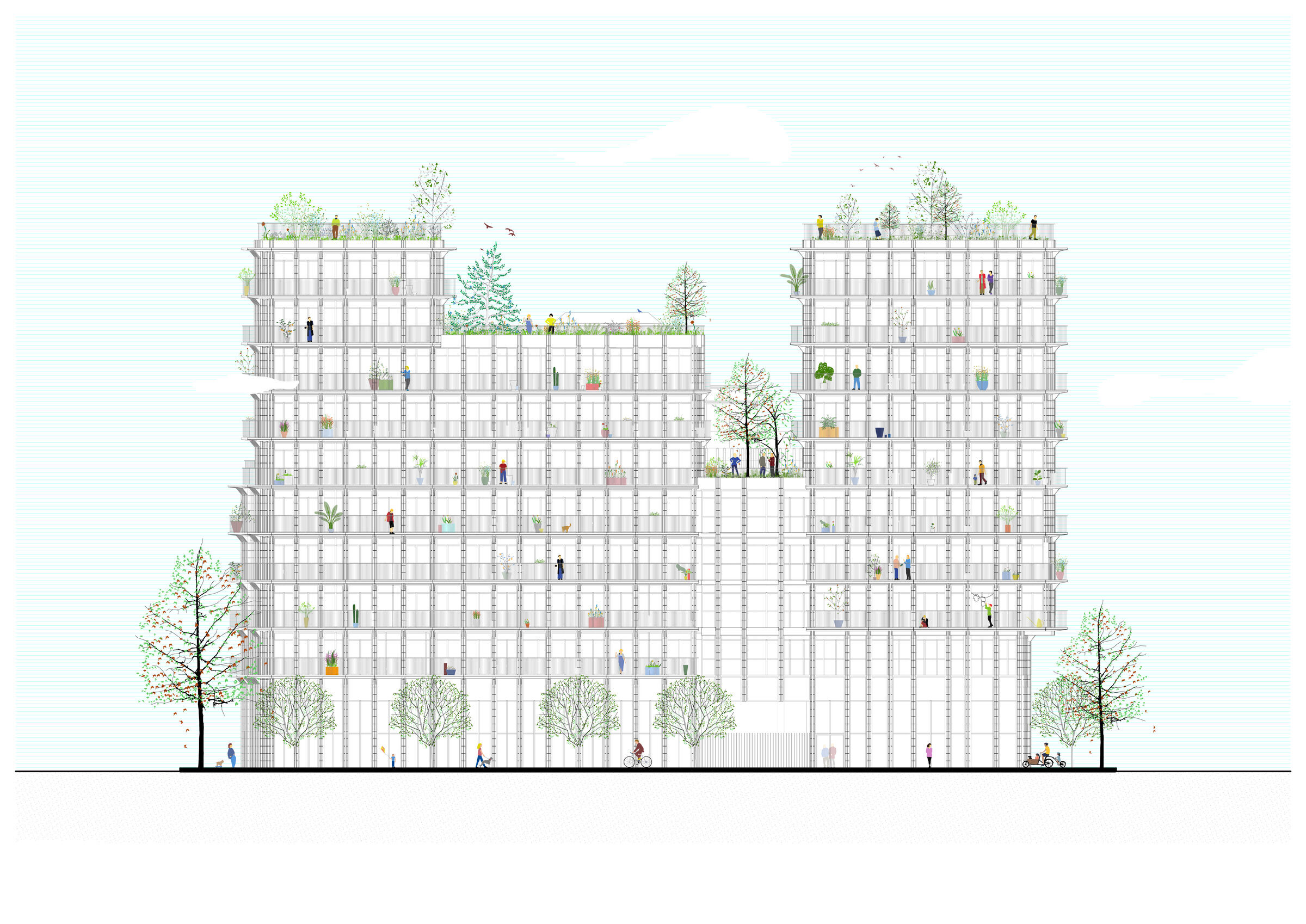 Natural constructions
The project is designed as a large framework rising above the railroad tracks. Its gridded design makes it recyclable, adaptable and resilient to all types of programs.
The choice of stone and terra cotta cladding echoes the cities of Chicago and Paris. The American architects reworked the stone of Paris, while the French were inspired by the large frame buildings of Chicago.
The projects revisit traditional building principles to adapt them to today's environmental challenges by providing generous spaces that are both open and protected.