Located in the heart of the Mile-End, a vibrant and a constantly evolving neighborhood, the project consisted in renovating a finance service center in order to make it more welcoming and orienting it towards a better customer experience. The main feature of the project is a carefully designed ribbon that embodies the charms and qualities specific to that thriving neighborhood. In this sense, the resulting design acts both as symbol and content.
The ribbon creates a strong link between the institution and its surroundings by projecting itself outside the curtain wall facade, highlighting the main entrance and inviting passers-by to enter. Adjacent to the main entrance, a light wall showcases neighborhood's scenes thus strengthening its presence and directing the eye towards the front desk. In addition, the asymmetrical and angular geometry of the ribbon generates an open and dynamic space.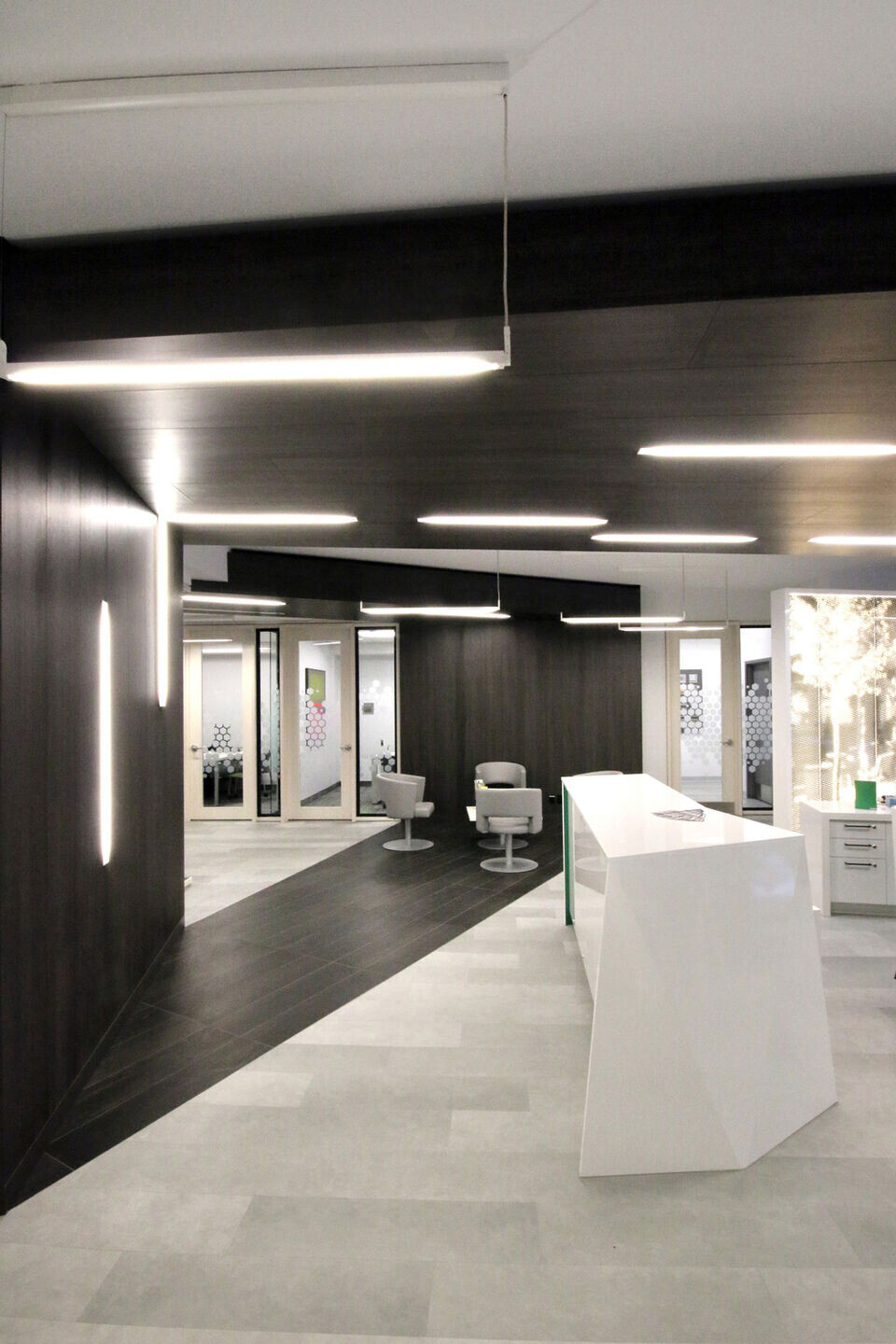 Furthermore, the gracefully unfolding ribbon organizesoffice space and informalmeeting areas. Its darkercolorcontrastswith the overall whitenessof the service center highlighting itsformal qualities. Italso createsa wide variety of areassimilar to those found in the surrounding urbanenvironment.Thesimple yet elegant furnitureare fully integrated and echo the formal qualities of the ribbon.