With such a beautiful outlook, the design of this home called for expansive areas of glazing and for a natural material palette that allowed it to merge with the landscape. The clients requested the use of natural timber throughout the home, and Abodo was suggested to architects Morriarchi Architecture by contractors Gray Construction Group, who had worked with the eco-timber products on a previous project.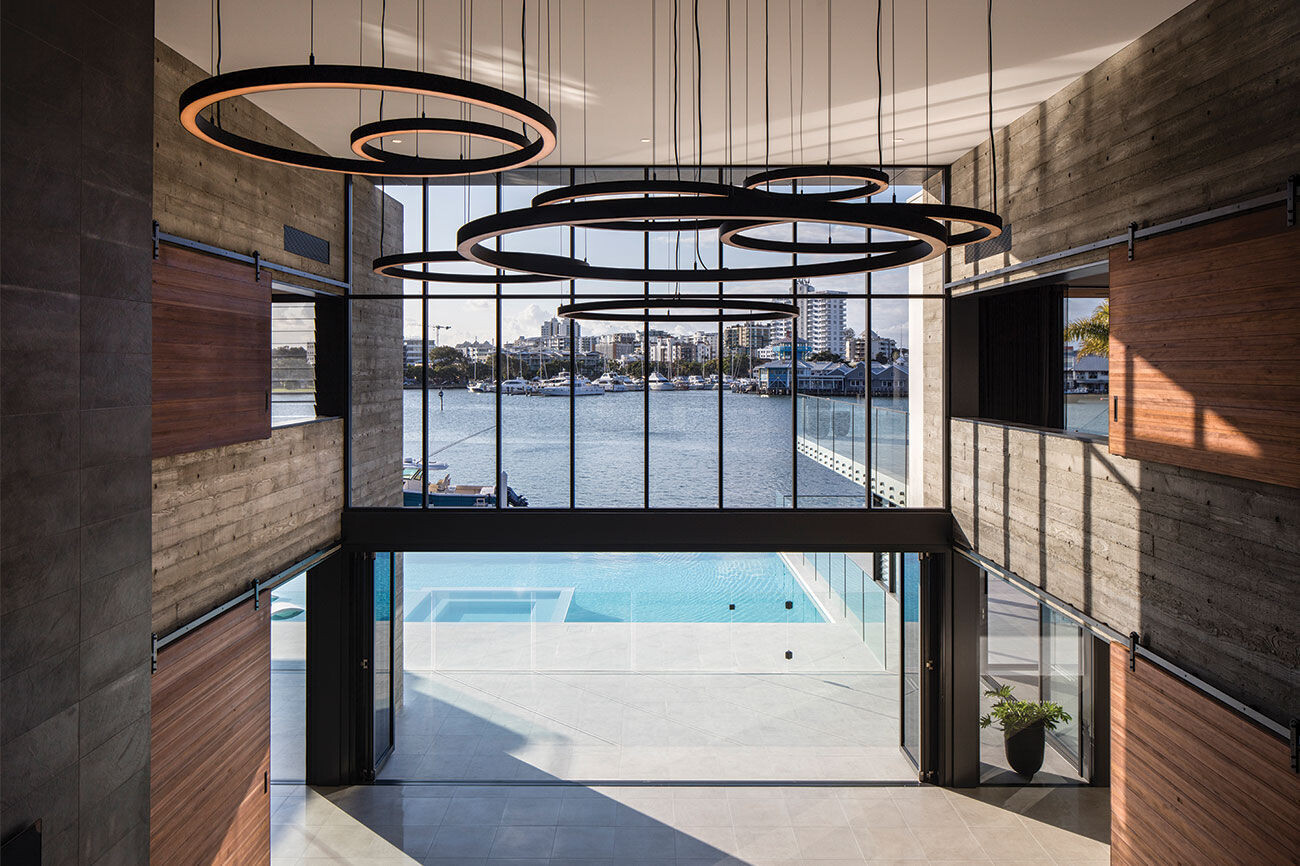 On the exterior walls, the Abodo Vulcan weatherboards are finished with Protector Oil Teak, chosen for both longevity and visual warmth. This material is also used for the entry door, gatehouse door and master bedroom balcony hood, creating a sense of consistency throughout the property.All interior spaces have barn-style doors, which are created from Abodo Vulcan in a horizontal format and finished with Protector Oil Teak to match the external feature walls. These can be pulled closed to allow certain areas of the home to be cooled or heated, and different space configurations to be created.
Read more about this project here.