An old stone bread oven; a swing under an old oak tree; a grassy plot of land overhanging the main road and overlooking the Chanteloup countryside;
This bucolic and soothing setting led to this project of a passivhaus house south of Rennes.
It was not a question of "putting" the house on its site, but of inserting it, so that it becomes one with the land as one rolls in the grass, that it embraces the old oak tree like an old friend.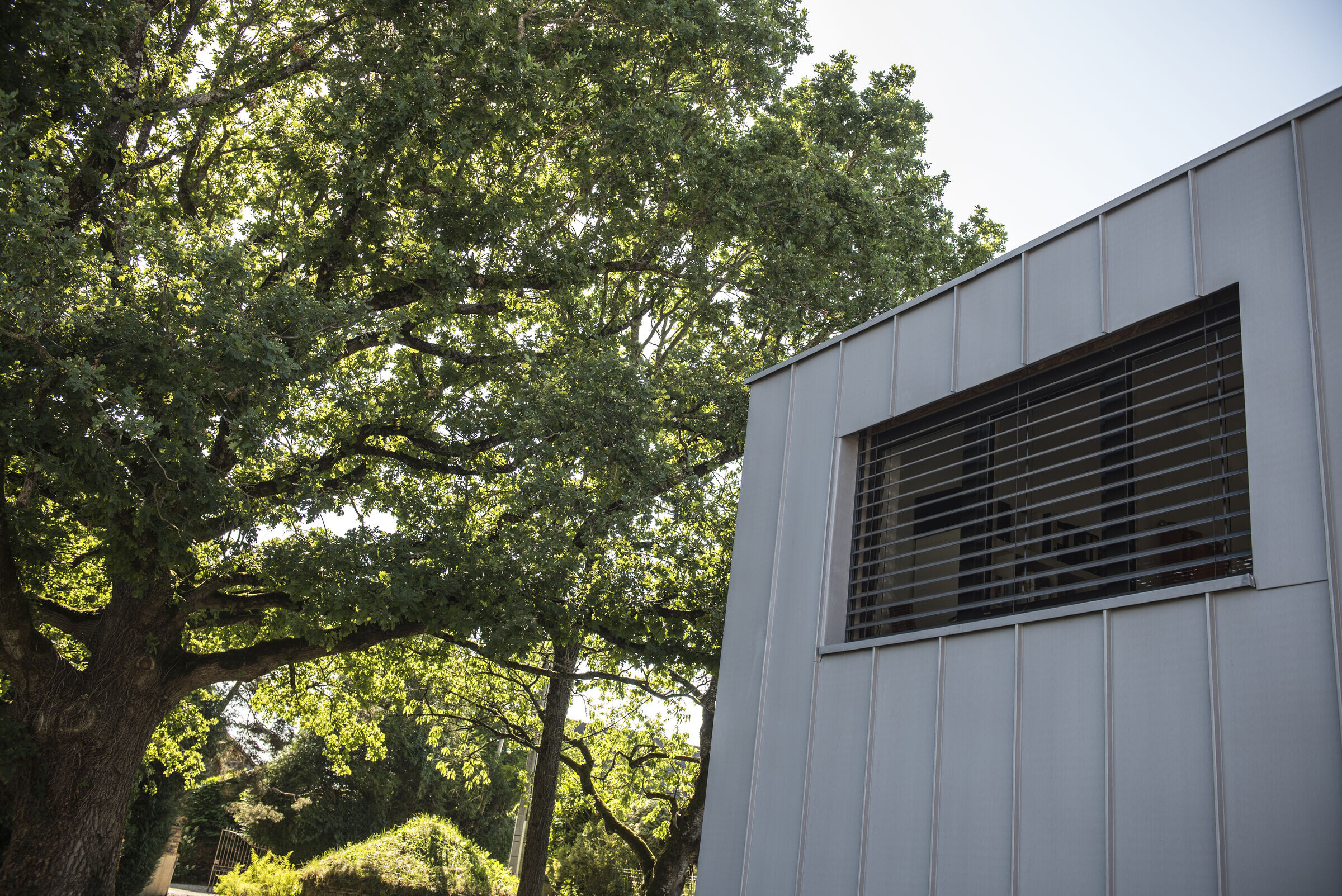 Taking advantage of the natural slope, the first floor is embedded one meter in the ground connecting the accesses to the level of the road. Comfortable living rooms, benefiting then from a natural inertia, one caresses with the eye the lawn at man's height, one gets lost in the country horizon.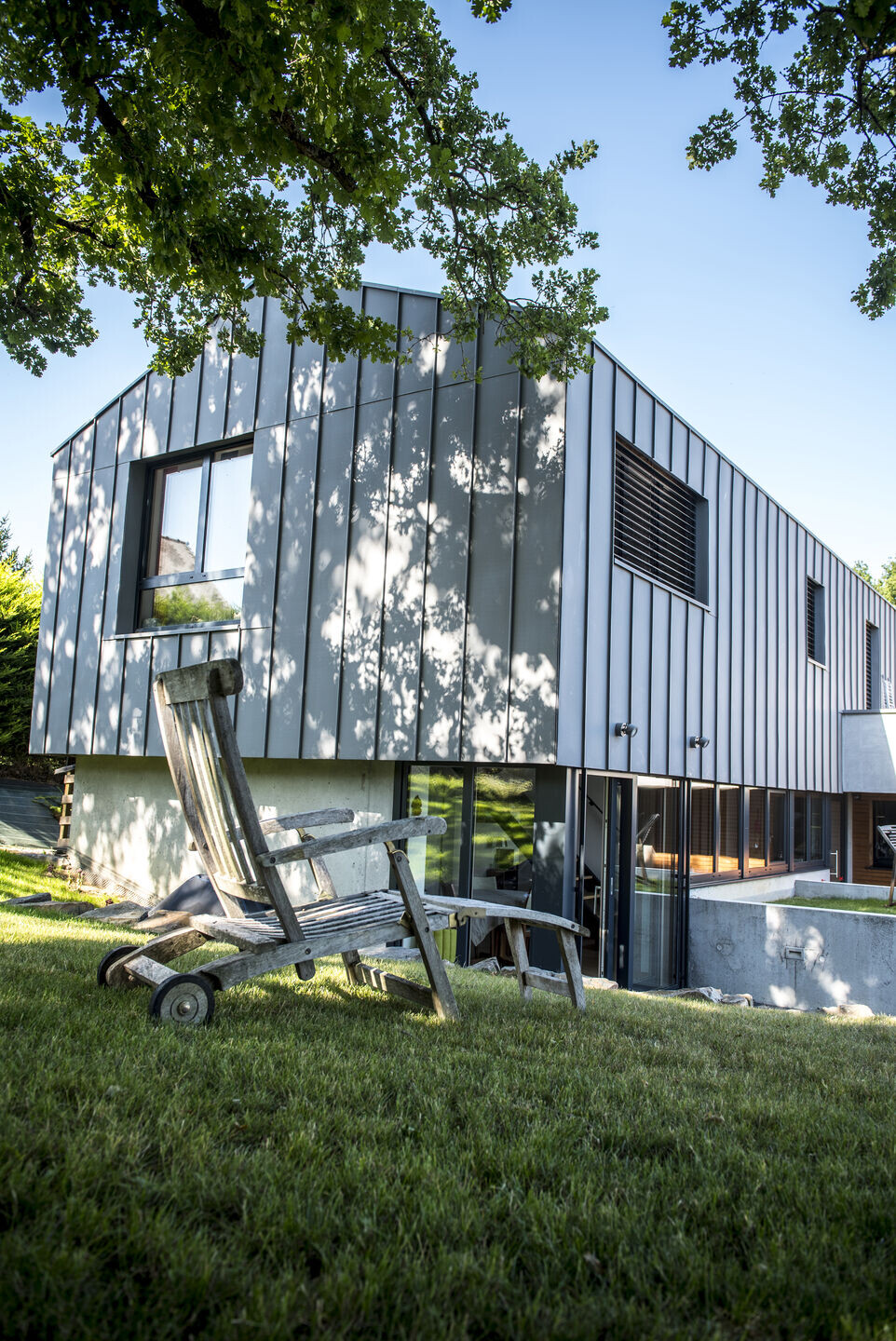 Sheltered from prying eyes and winds, the terrace extends the space to the outside under the crown of the old oak tree.
The first floor, a wooden frame clad in quartz zinc, levitates above the concrete structure of the first floor.
Archetypal of the cottage, this zinc hut in slight overhang comes to play with the hundred-year-old oak. The large bay of the office, pierced in the gable, frames the living picture of the foliage.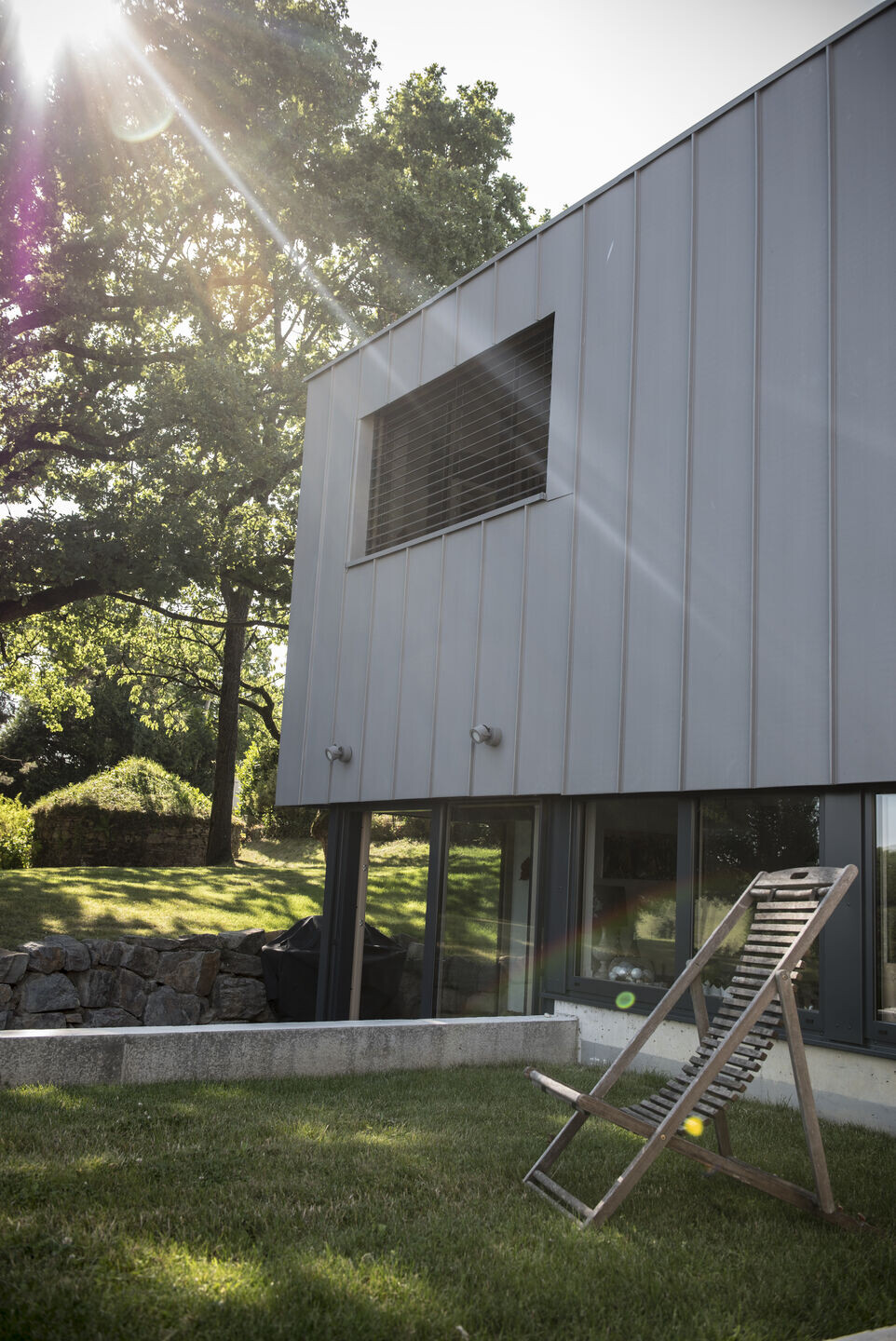 This house is a Passivhaus construction, combining comfort, thermal performance and salubrity unequalled by the label. The heating needs are very low and the airtightness very efficient. The fact that it is embedded in the site also gives it a very good thermal inertia. The openings to the south favor solar gain (light and heat).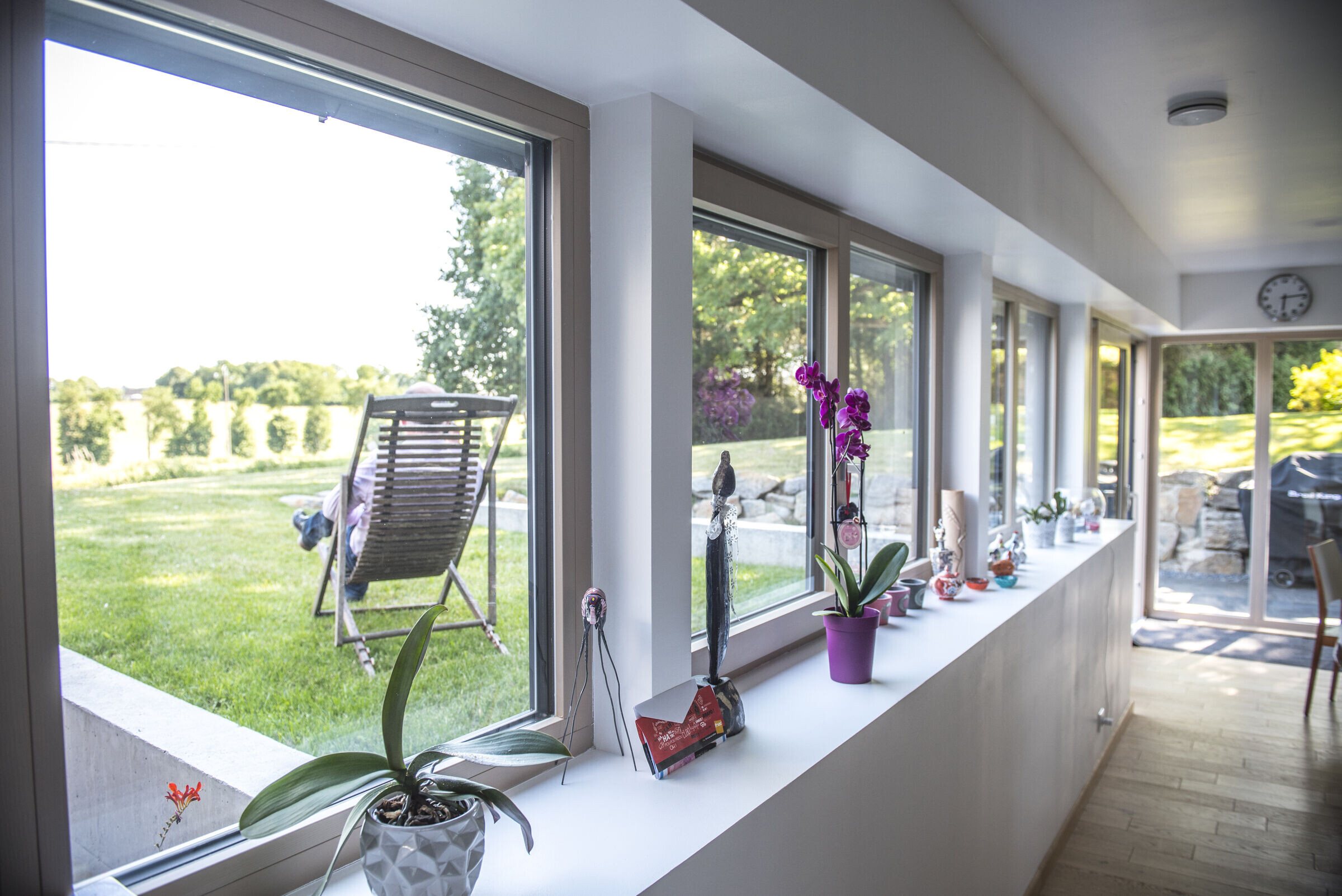 The materials used are mostly healthy and bio-based: cellulose wadding and wood fiber insulation, wood structure.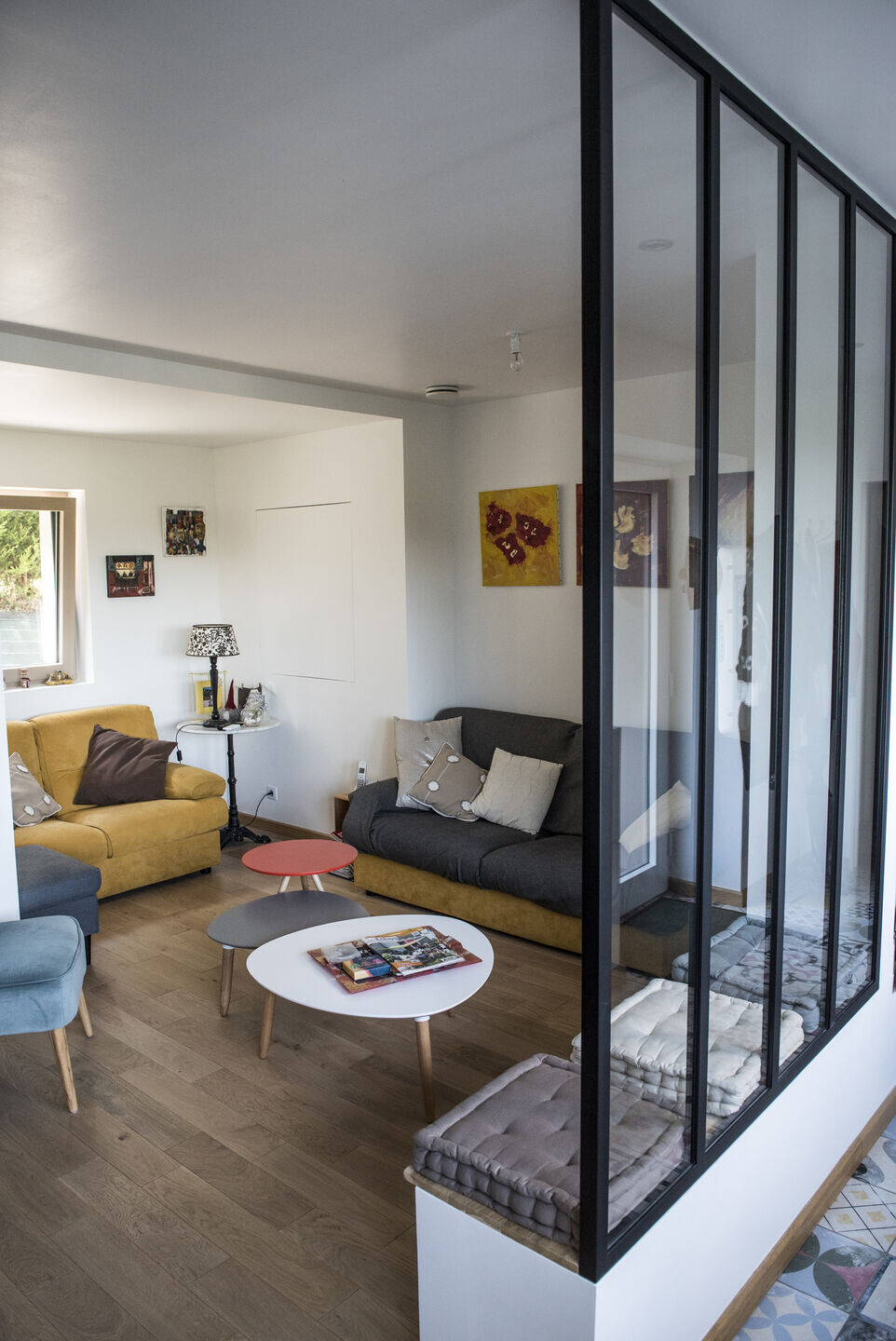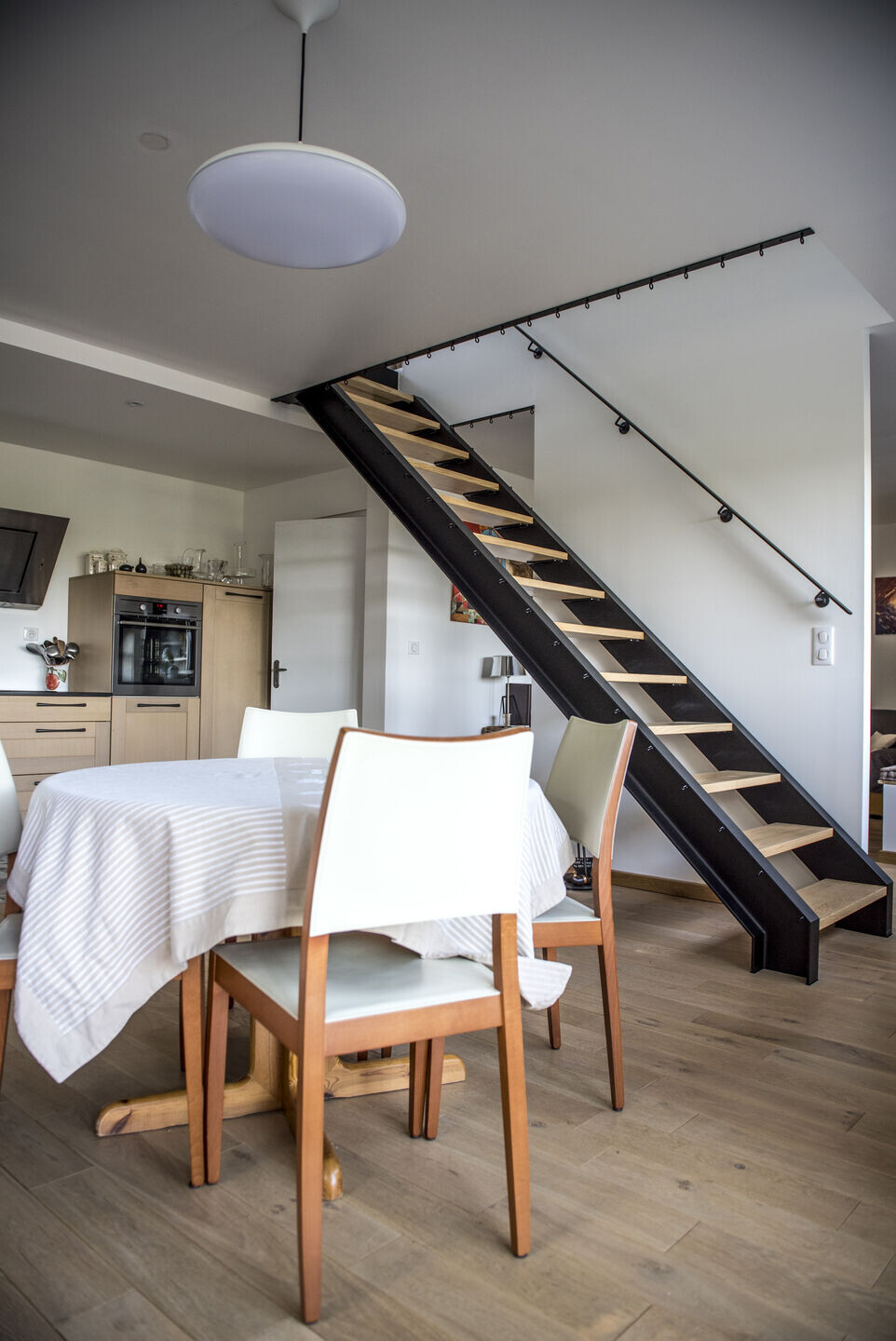 Material Used :
1. GRAPHISOFT: Archicad
2. PROCLIMA: Intello + airtightness membrane
3. UNILIN PANELS: Durelis vapourblock spano panels
4. INTERNORM: Triple glazing windows Wood / Alu HF 310
5. STEICO: Wood wool, dense wood fibre
6. ISOCELL: Cellulose wadding
7. SIGA: Airtightness scotch
8. ARISTON: Thermodynamic balloon Split NUOS 200l
9. SCHNEIDER: Odace, electrical equipment
10. POUJOULAT: Roof outlet, Therminox, black
11. BRINK: Double flow ventilation, Renovent Excell 300