Bob Romijnders Architectuur + Interieur was approached for the design of a life-resistant and energy-neutral home with a modern look.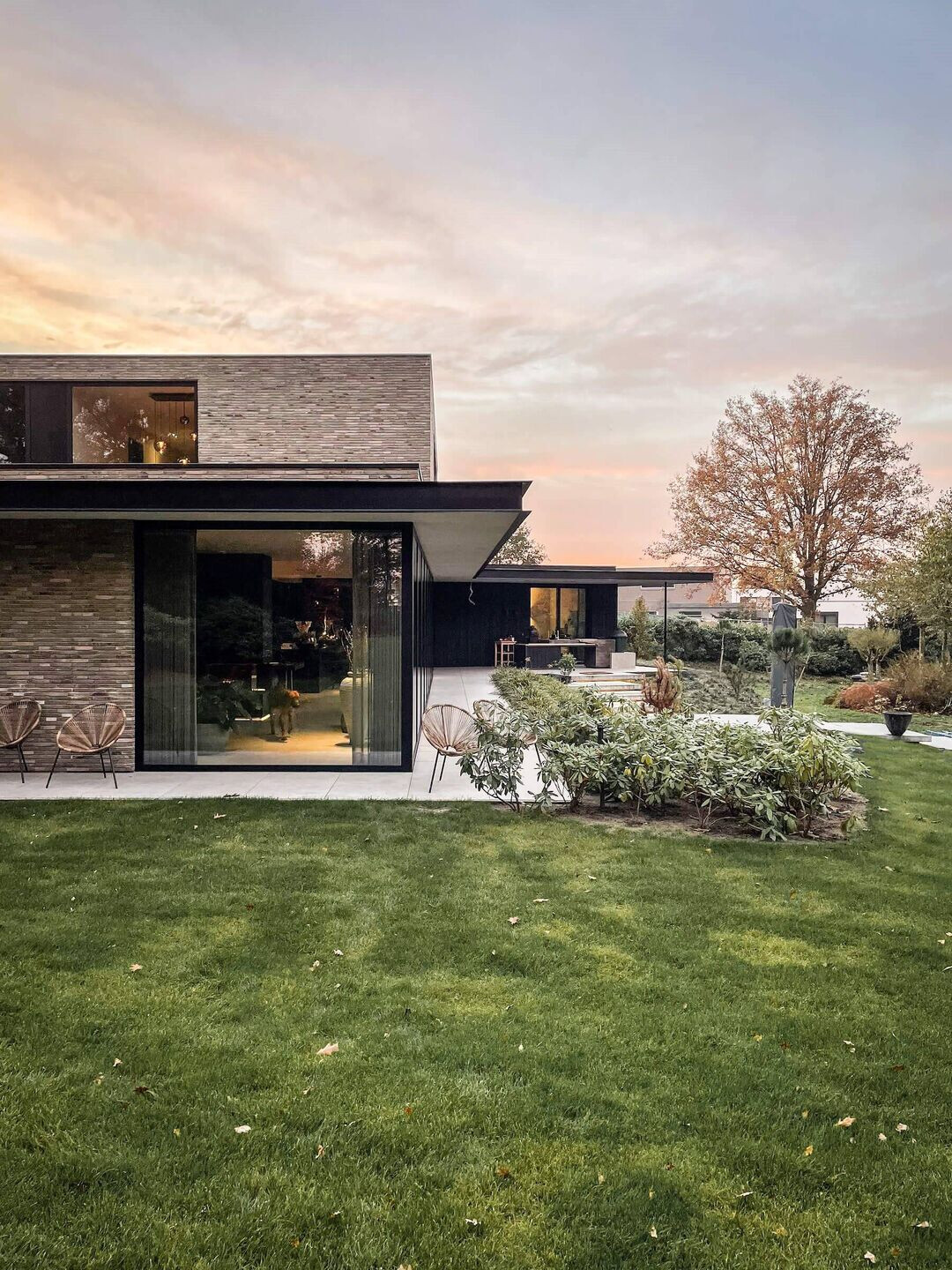 The design is characterized by a closed, understated front and an open rear. By making smart use of sight lines, all living areas receive a lot of natural light at all times of the day.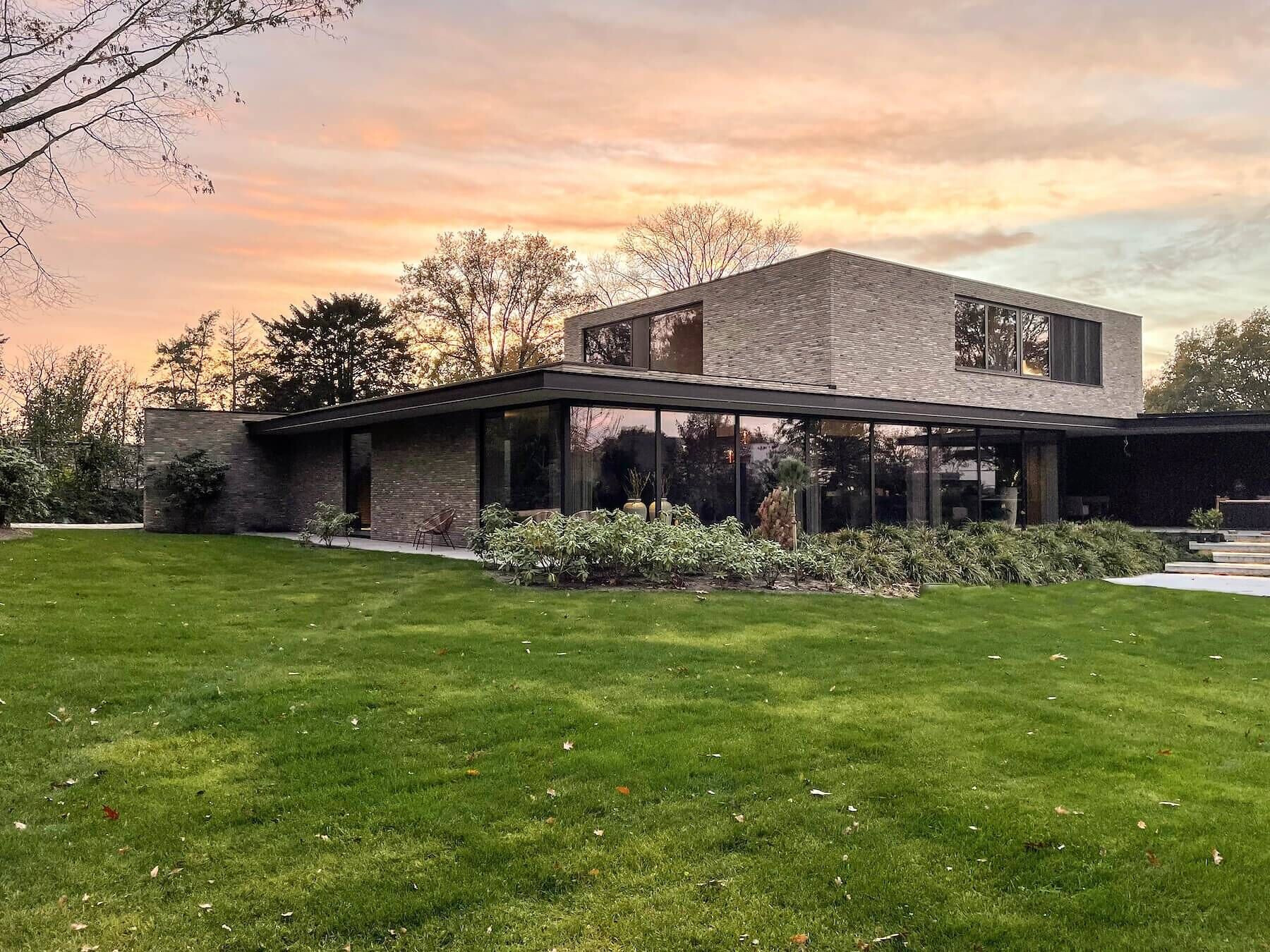 The kitchen-living room plays an important role in the design and logistically comes into its own on the north side. Because the kitchen is linked to a loft, we also know how to bring sunlight and daylight into the kitchen from the other sides.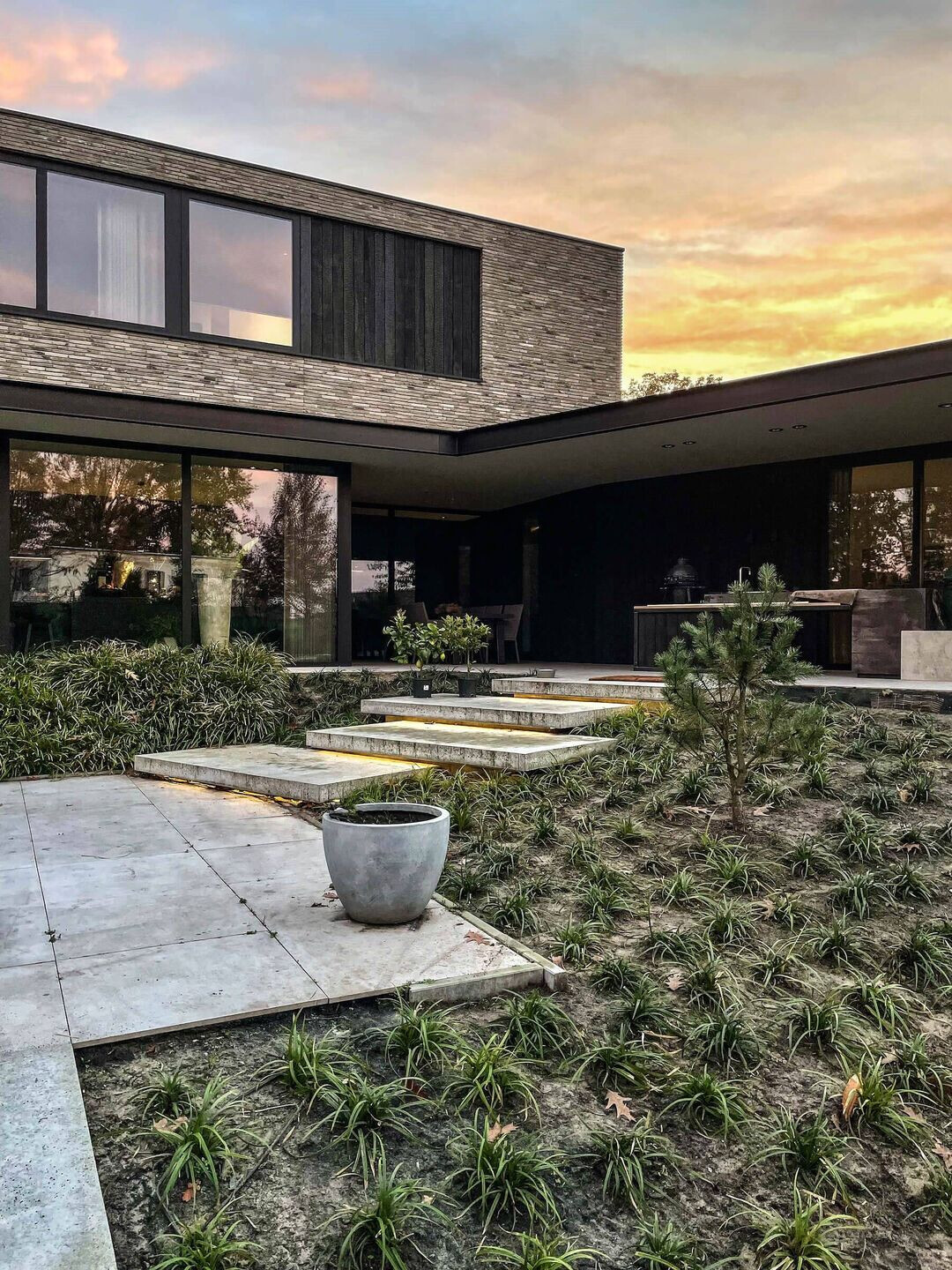 An open connection has been created on the floor plan, in which different spaces, including the living kitchen, sitting room and lounge area, have their own place, but are still connected to each other through the many sight lines that flow through the house.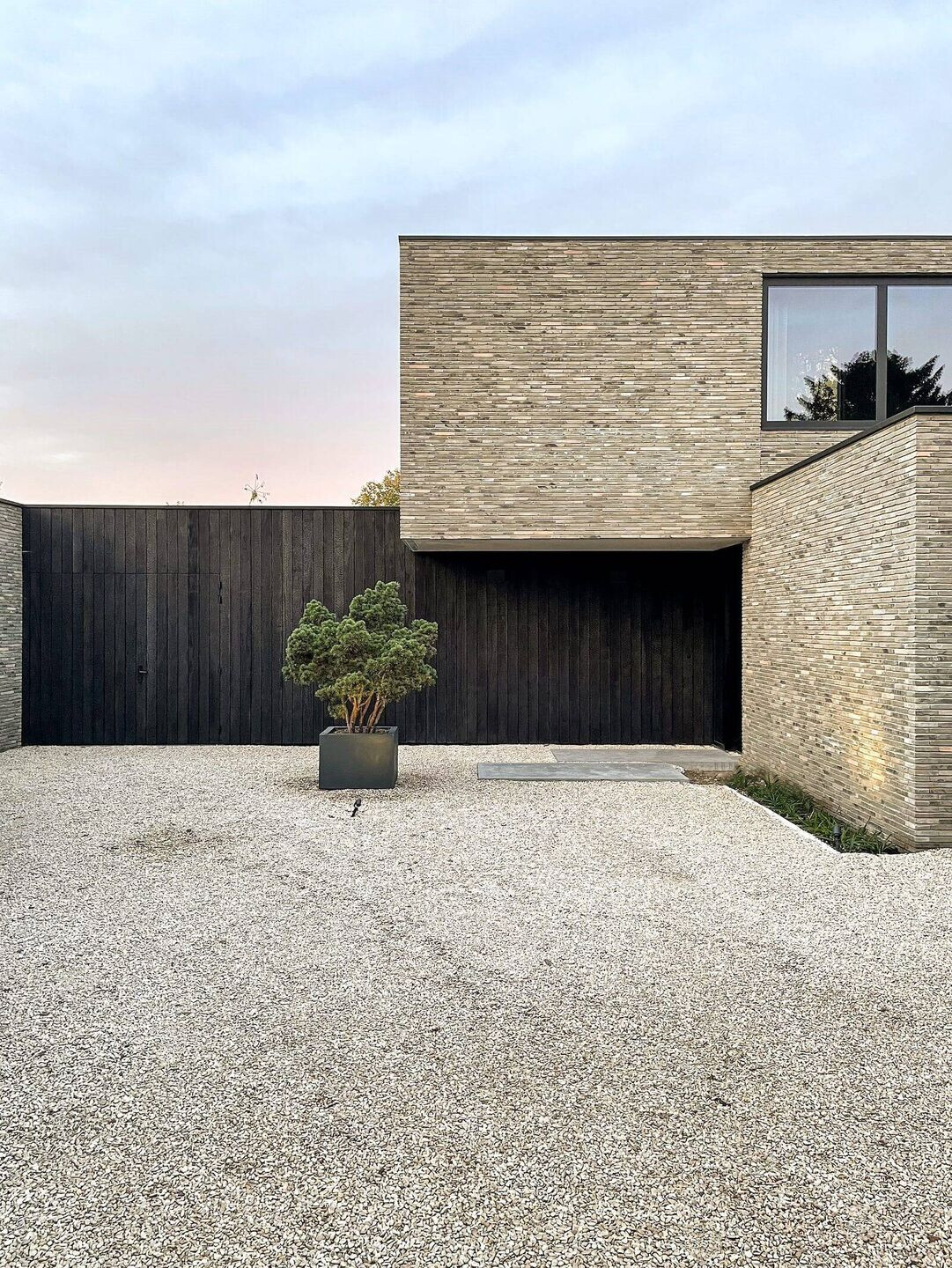 The rear facade is completely open and transparent, so that we involve the forest in the interior space. At the front, the house is embraced by a large garden wall with an inner patio. Here you can enjoy sitting out of the wind. The house is made of stone, steel and burnt black Shou Sugi Ban wood.