In pursuit of the inherent dramatization of the contrast resulting from the juxtaposition between gold and black, Diego Revollo reinvents himself, bringing the necessary appeal for each and every piece, accurately selected. Framed by the sobriety and theatricality of the lack of color – a dark prism –, the pieces of furniture stand out in the spectator's eyes when enhanced by the horizontal light beam.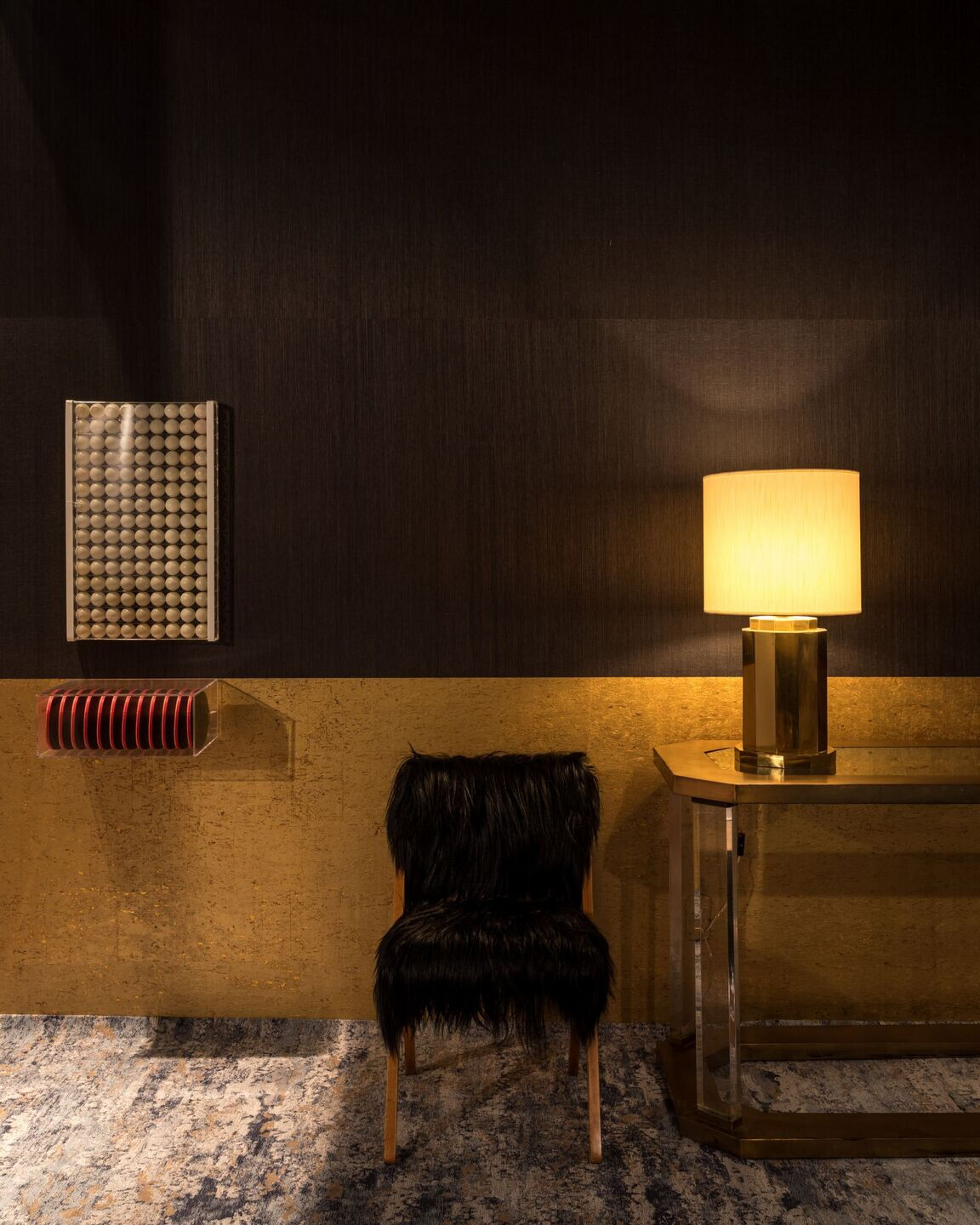 The central challenge was to create a visual path that concentrated and concatenated, in a single light beam, the evolution of some of the best design names from the past four decades. Strolling through international references, the name of Jorge Zalszupin makes itself a mandatory stop, in order to pay a tribute to one of our most celebrated professionals.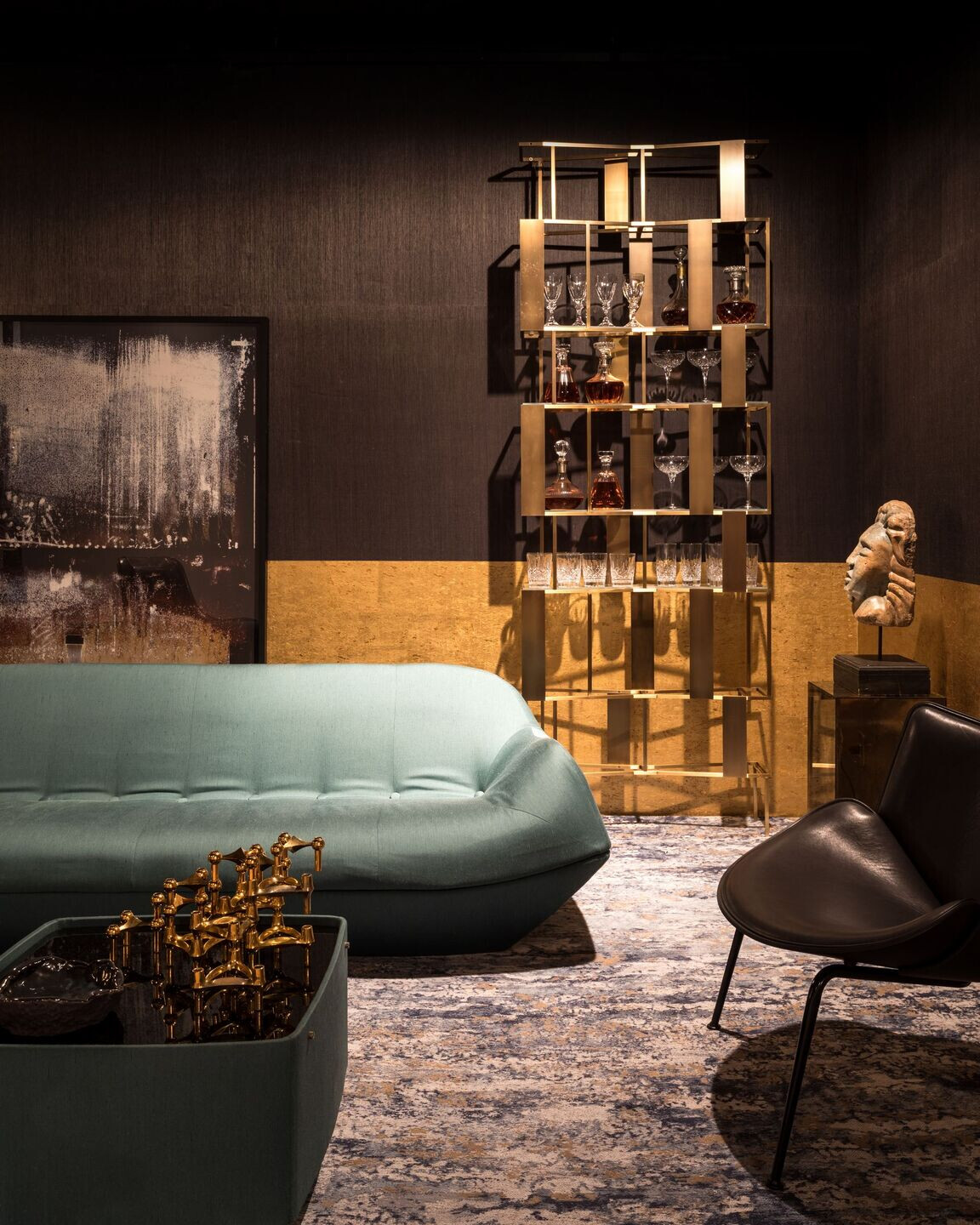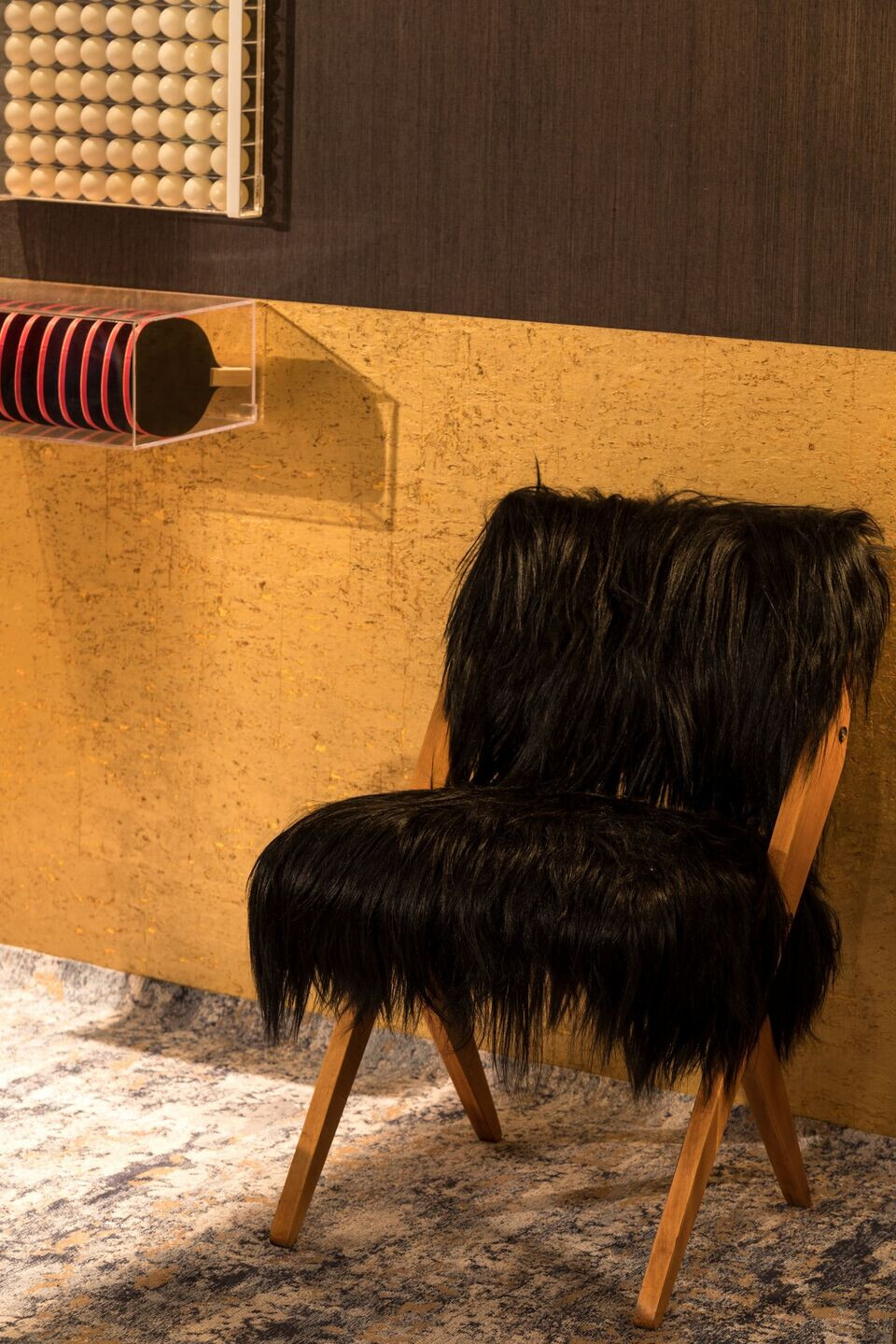 Highlighted by the golden shades, the chosen armchairs and chairs pay homage to the past and present times. To the past decades, it stands as a tribute to Zanine Caldas and Lina Bo Bardi, icons of our design experimentation and fluidity. Nevertheless, the blend between the boldness of the Doshi&Levien armchair and the timelessness of the XIX century crystals bring harmony and vivacity to the project, enriching the whole ambiance.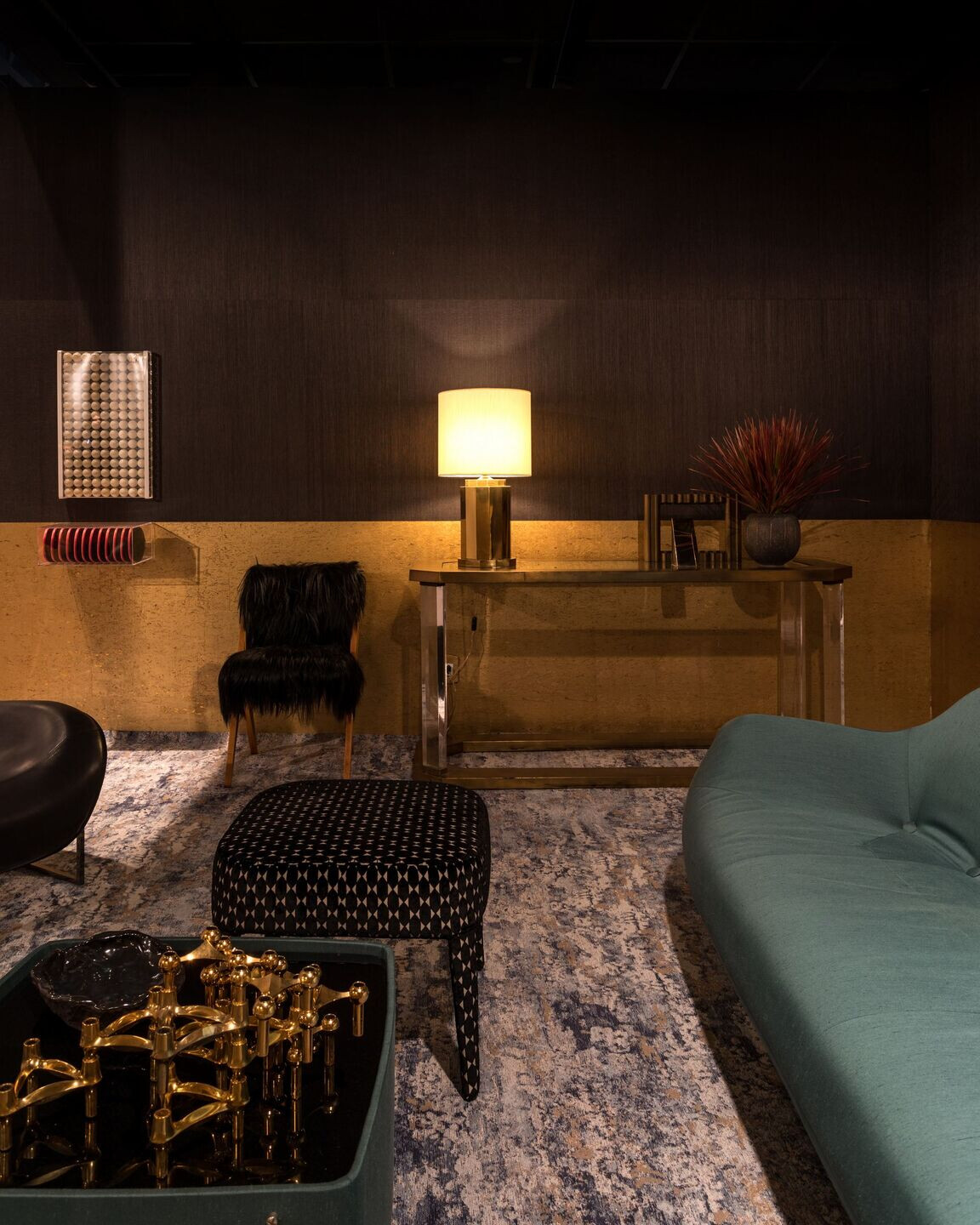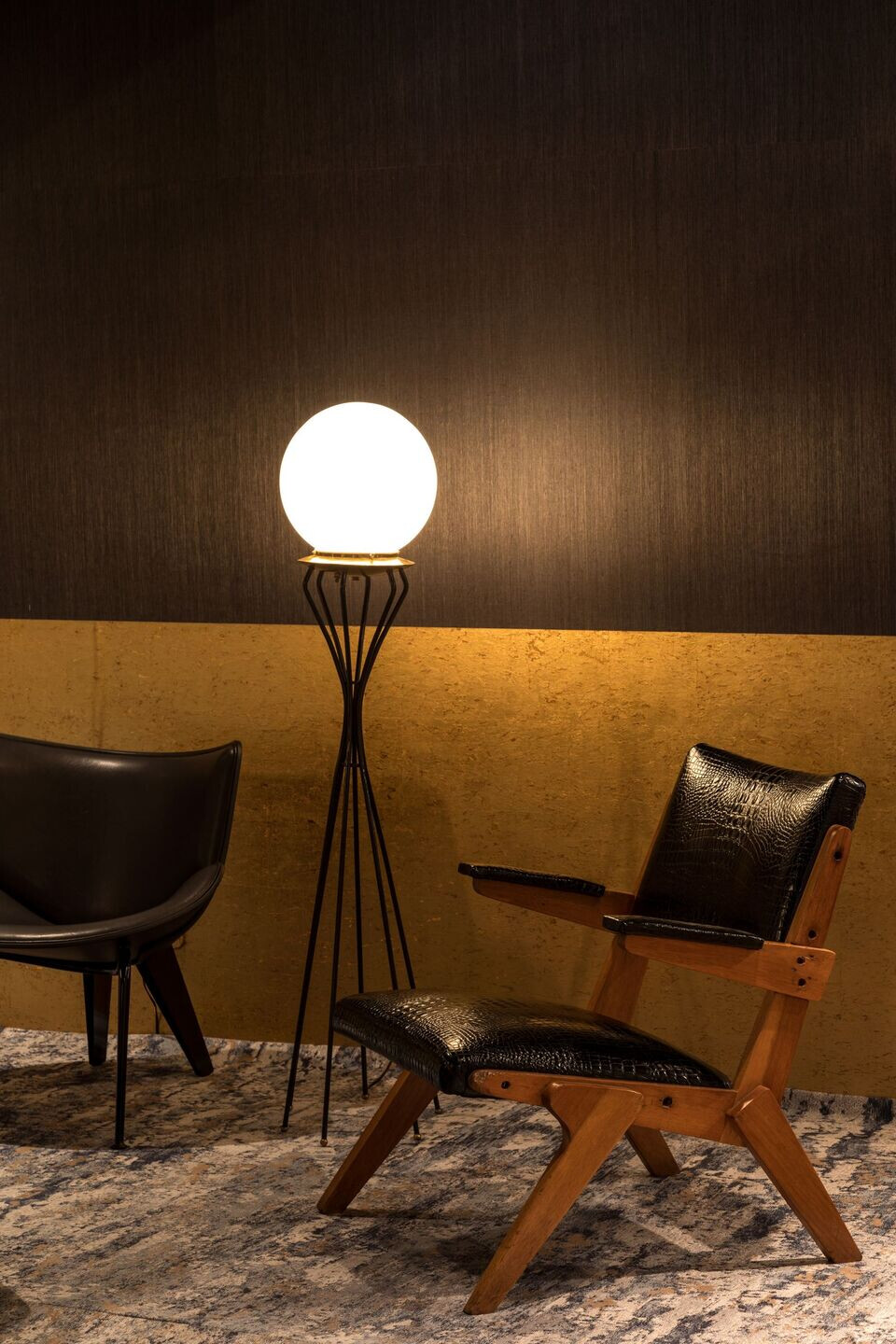 The final result is a refined, coherent balance among the best creations of each style or period, bringing up tendencies and materials once part of older times. The finished ensemble emphasizes that good architecture stands not only for modernisms, but also for the revisisting of the best from each and every period, eternalizing all that was once modern.