This project involved adapting the original Monash University central computer facility into a new complex for the Department of Mathematics and Earth Atmospheres and Environments. The area of 1200sq.m, mostly consisting of large, windowless single storey rooms was converted to formal and informal teaching spaces and a student lounge.The success of this project consists of its adaptive re-use of a building which has transformed the spaces in terms of use and amenity but retained a visual relationship to the 1960's building of which it is part.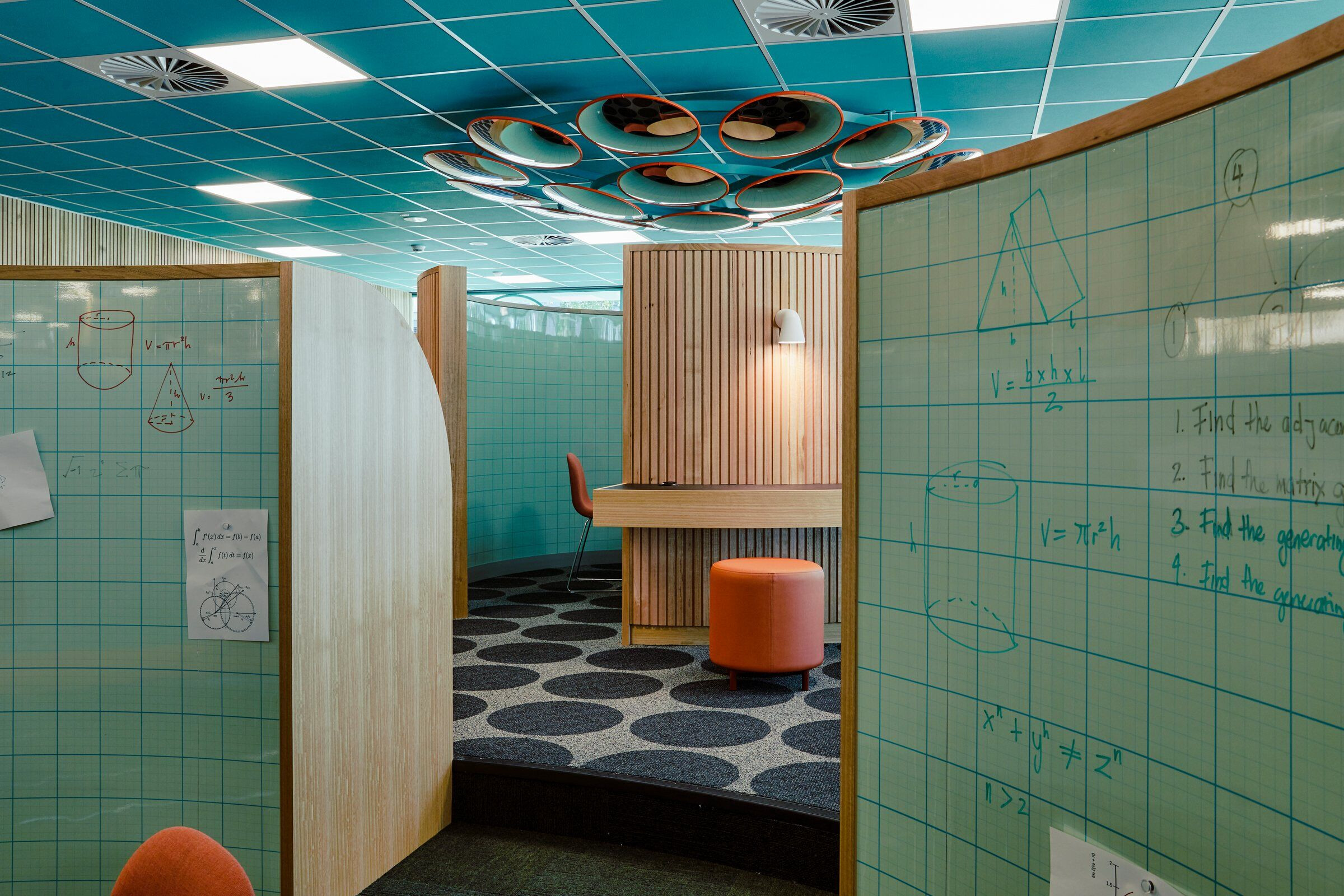 The new design expression is responsive to the existing building's austere, functional modernism – rational planning, cartesian geometry and a limited material and colour palette. Embedded in this design approach is a close reading of the user groups, with elements which are familiar and engaging, but not so obvious that they would alienate other users.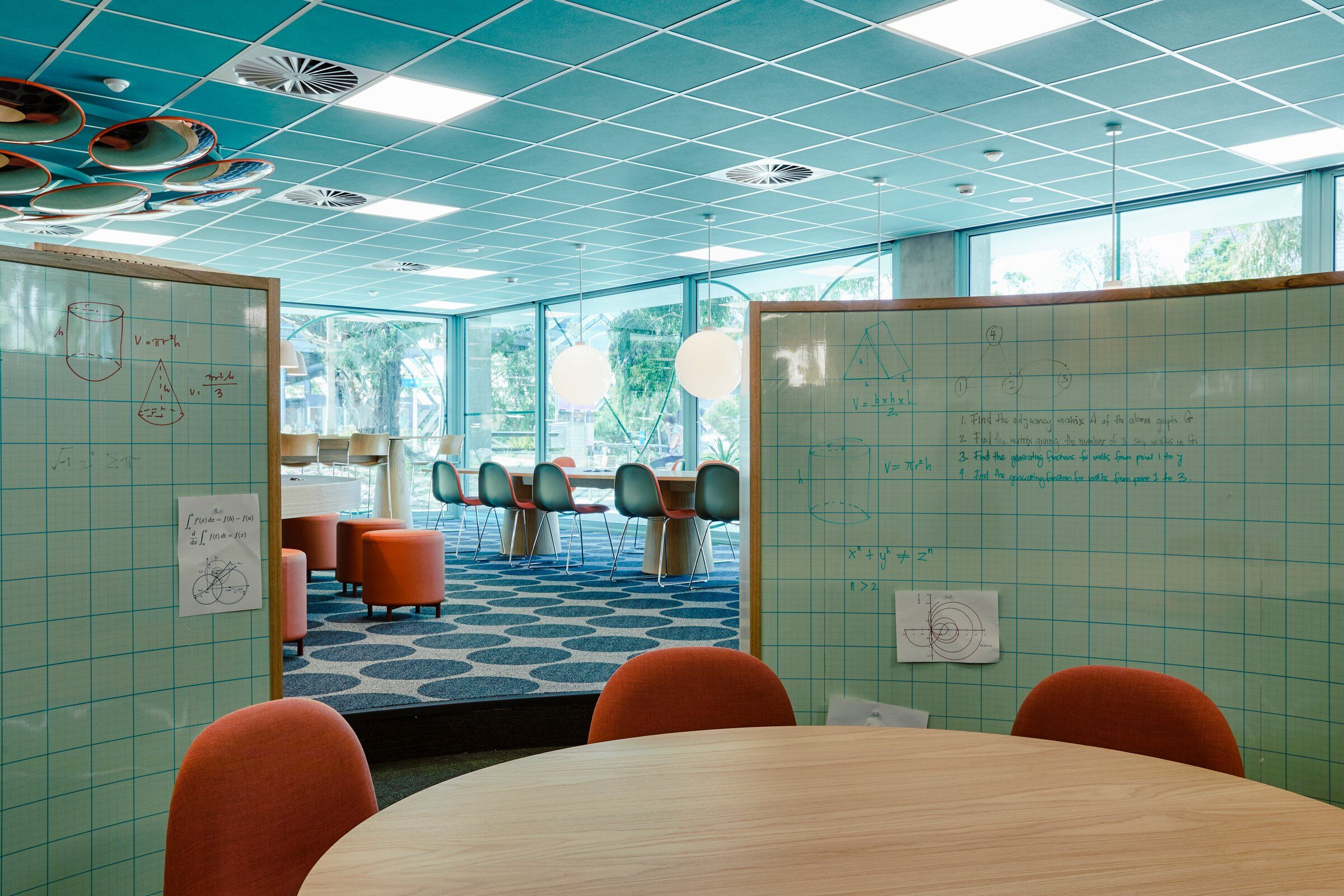 Examples of this approach include:
the new glazed facades which incorporate playful mullion geometry which are also mathematical symbols,
an entry portal which is an abstraction of the Pi symbol,
the use of graph-paper gridlines on internal glazing and whiteboards to soften their appearance and also provide a useful armature for calculations
Emphasising gridlines on the ceiling and using gridded patterns on the carpet, using mathematical structure as decoration
Incorporating a weather system decal as ornament and subtle signage
A colour scheme referencing the graph paper used by the students in the faculty for calculations but which also nostalgically harks back to the optimistic late modernism of Monash's founding.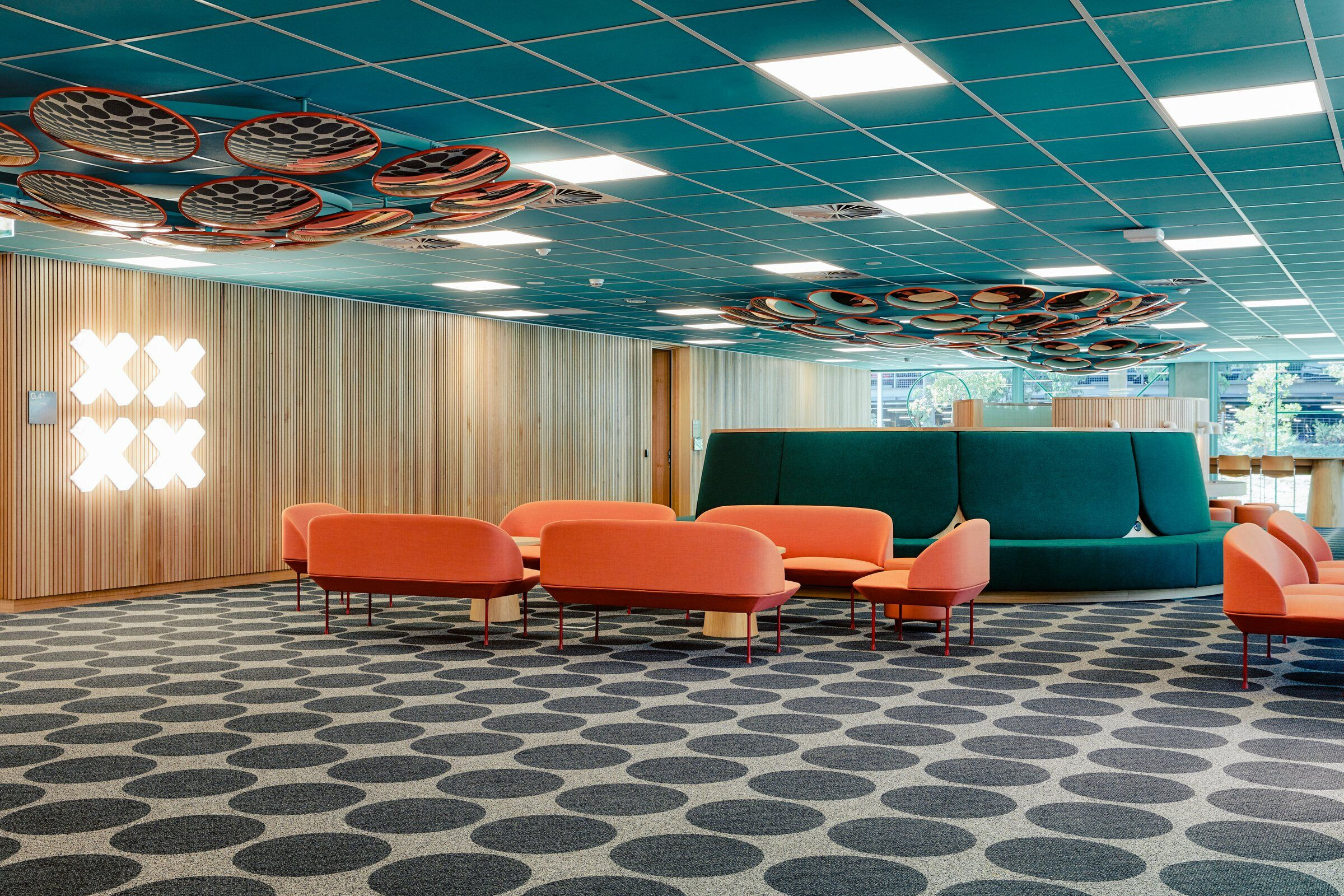 The brief required student lounges which could cater for a diverse range of student types – introvert, extrovert, solo workers, group workers, students working in a formal or relaxed fashion. Our approach was to consider how furniture types and arrangements could support in intimate or convivial formats and to make provision for alcoves with soft acoustics and lower lighting as a refuge from more social spaces.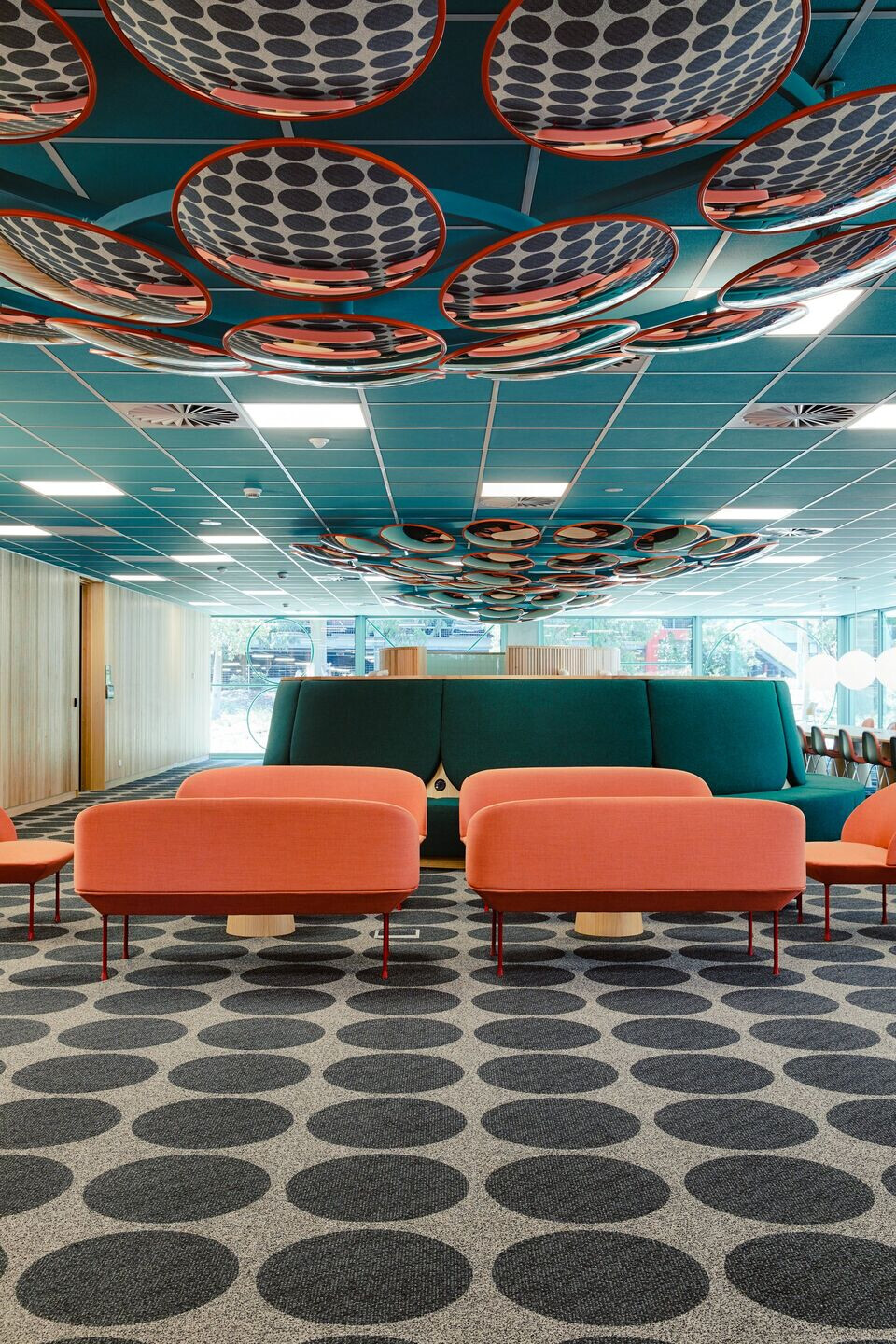 Another key briefing requirement was to deliver a design which felt specific to the department of mathematics and earth, atmosphere and environments, but not be so overt as to render the facilities redundant if they were required for another faculty or student cohort. Accordingly, references are coded and subtle.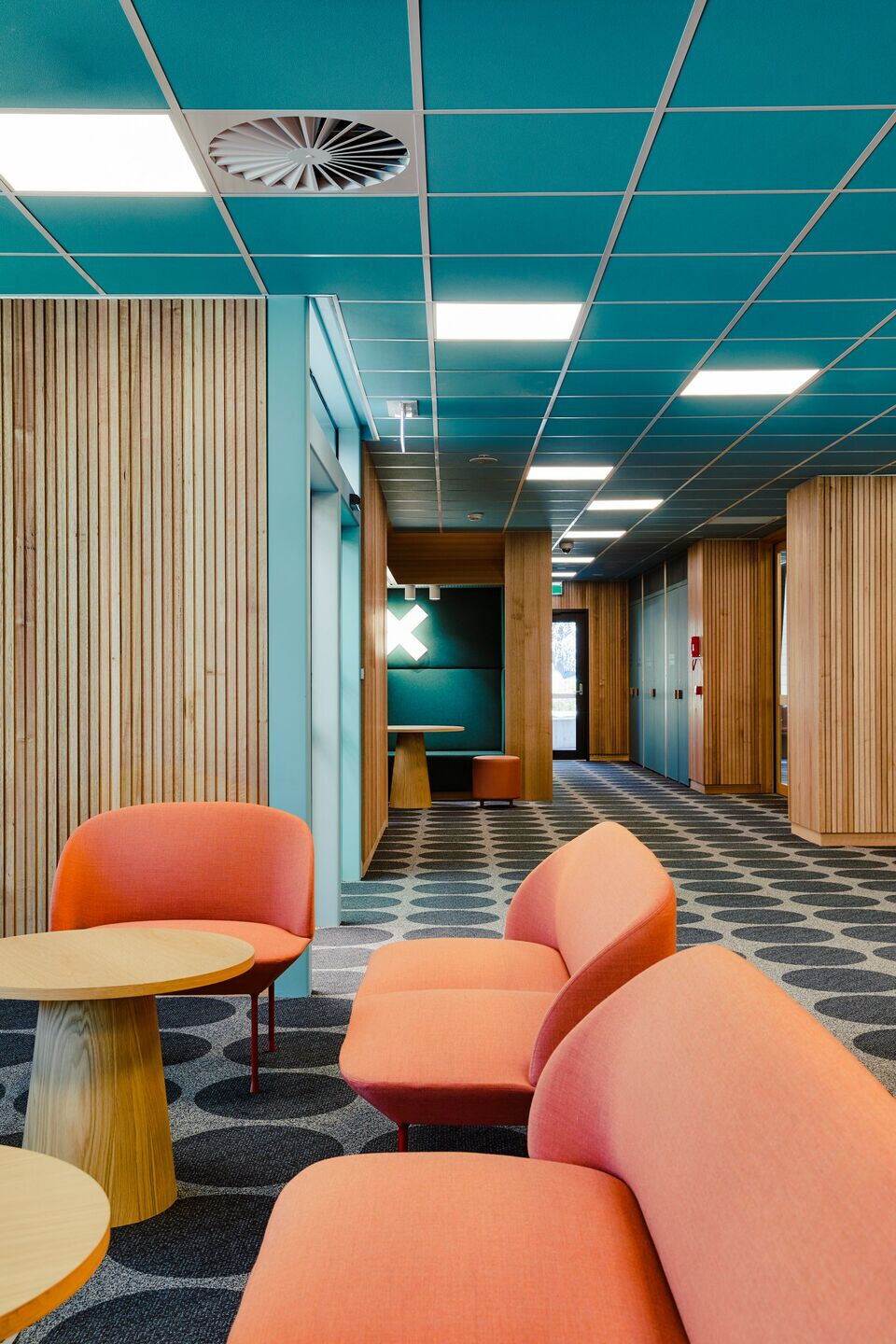 Monash are motivated to provide facilities to encourage students to feel safe and supported on campus – to provide places for students for informal study and somewhere to be between classes and thus promote a vibrant campus life. Accordingly our design aims for warmth and, within the constraints of Monash's strict guidelines on performance and durability, a sense of domesticity as a respite from the institutional. The project has had a broader effect on the campus too - radically opening up the previously blank walls of the university server and presenting a warm and reassuring light-box at a key entry point to the campus from the main car-park.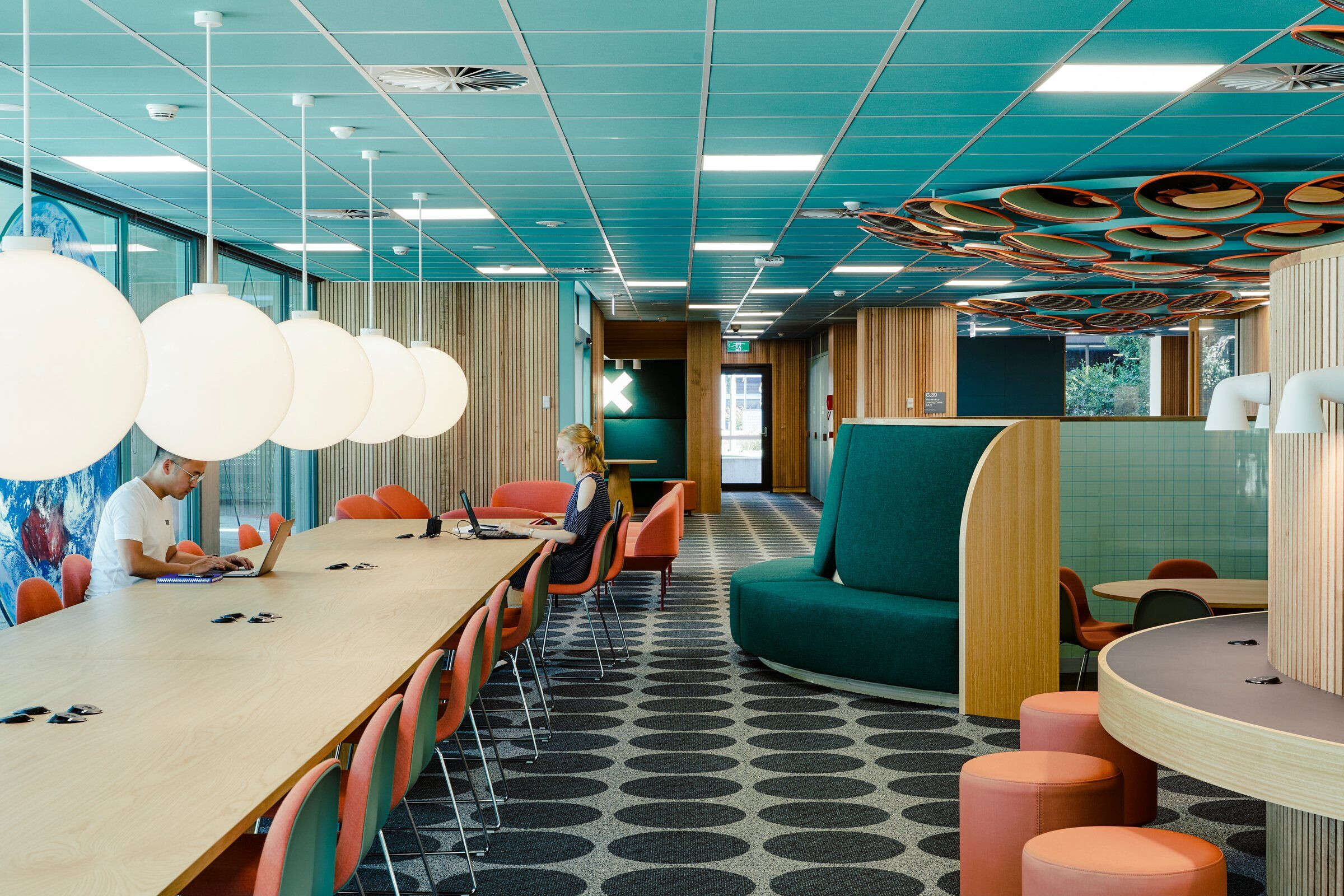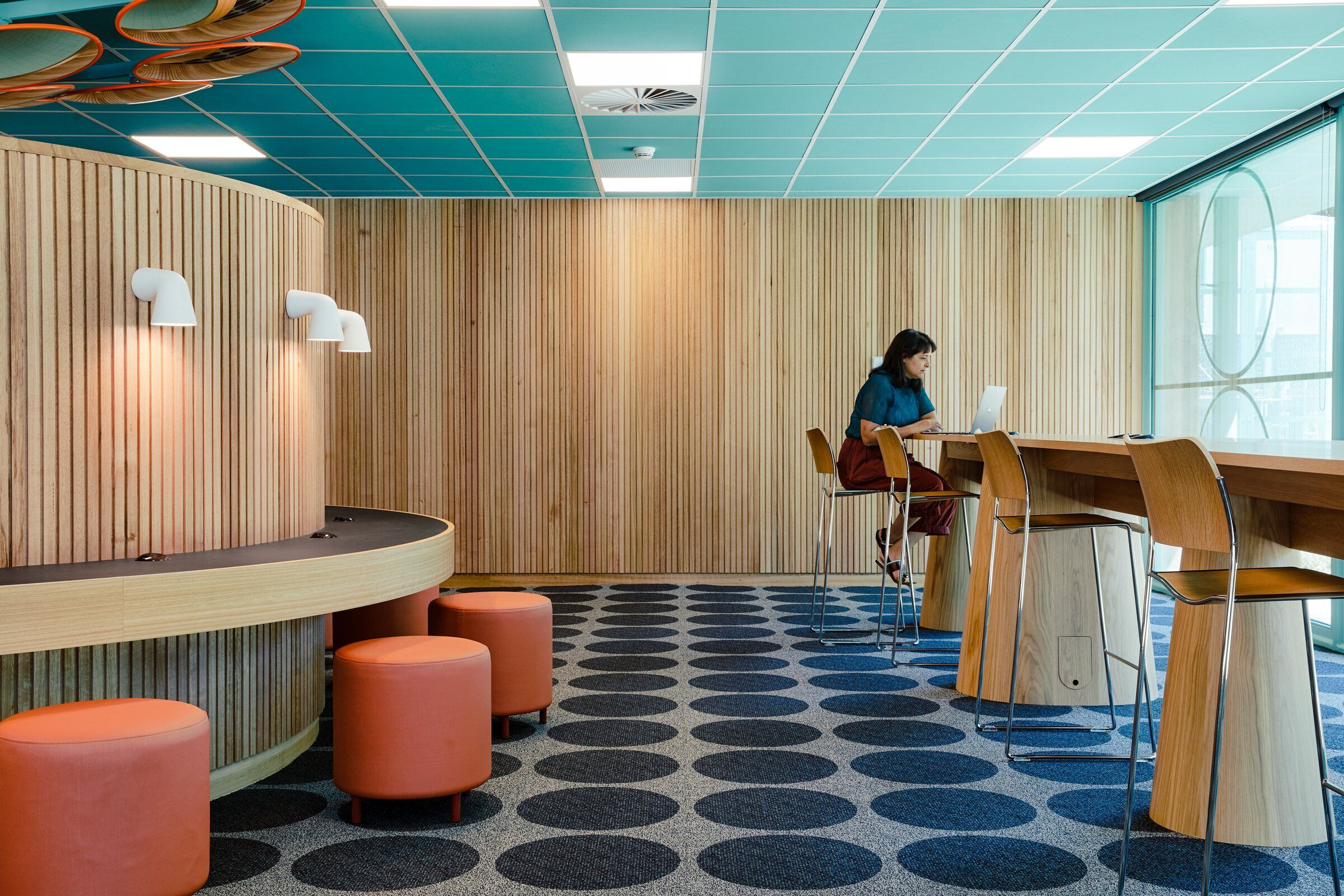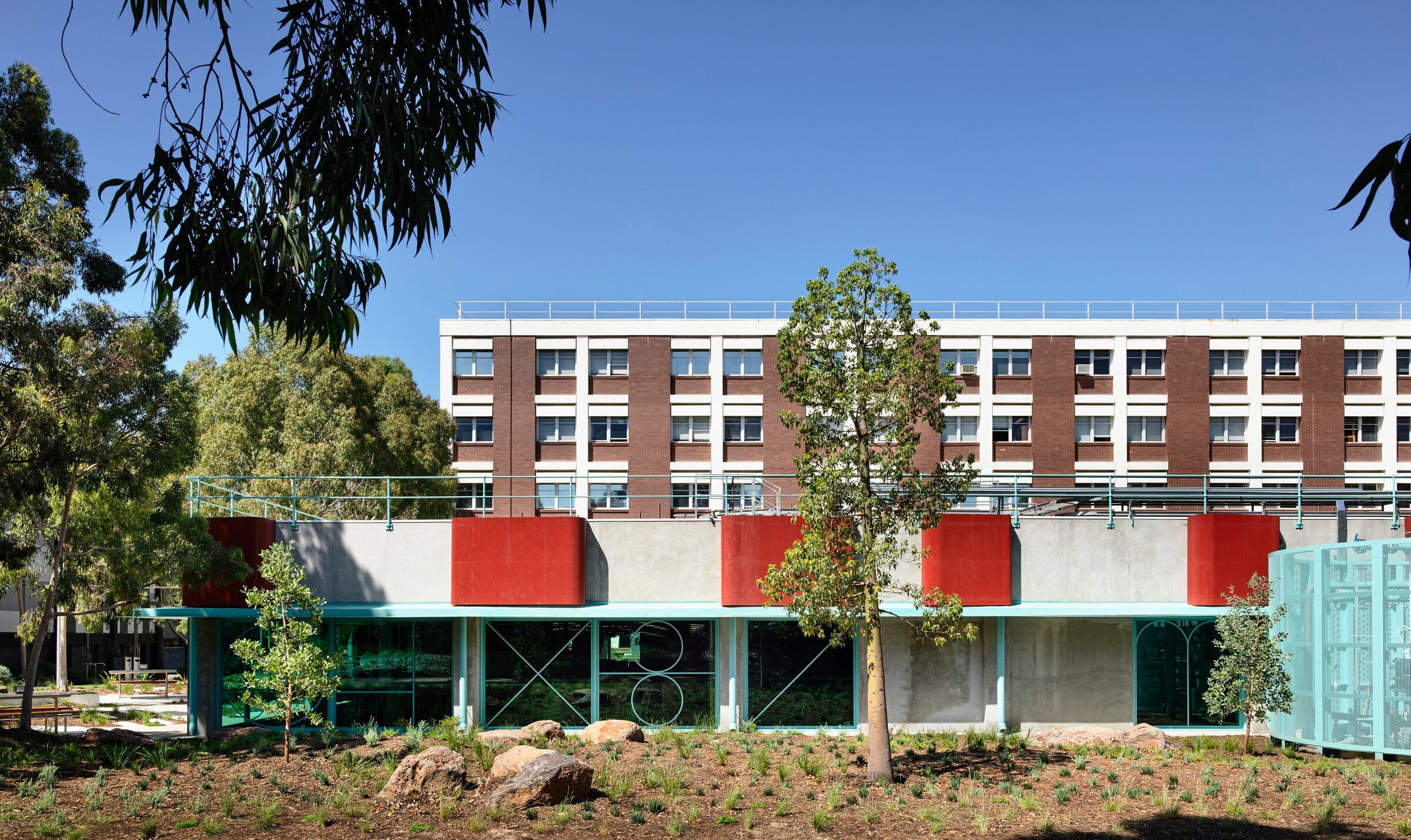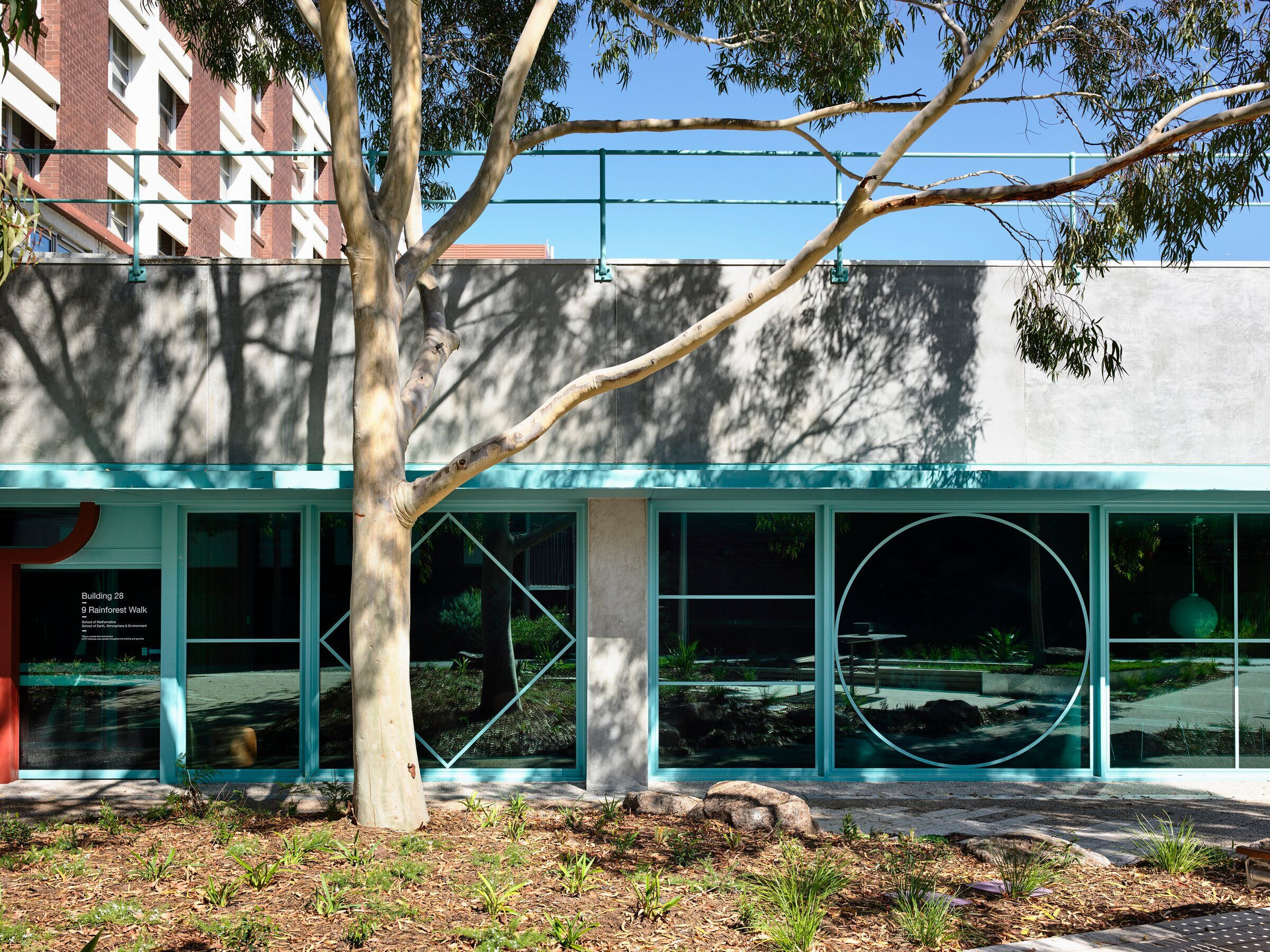 Material Used :
1. Facade cladding:
Fibre Cement, Exotec Building Façade Cladding (9mm), James Hardie
Villaboard, James Hardie
2. Flooring:
Carpet, Custom Floor Tile (Shimmer Circle CWA), Ontera
Carpet, Kale (Spectrum Range), Godfrey Hirst
3. Doors: Custom Tasmanian Oak Doors with Glazing
4. Windows: Custom Tasmanian Oak with Glazing
5. Interior lighting:
Titanium Surface Mounted Downlight, Unios
Rapsody V2 Diffuser, Dietal
Custom Ceiling Lighting, Opal
Lucca Light, Archilux
Aeon Flex Mini Light Track, Lights & Tracks
Kriskros 4 Wall Light, TossB
Front Single Wall Lamp, Nordlux
Custom Pop 500, ISM Objects
6. Interior furniture:
Canvas Scope Ottoman, Design Nation
Oslo Lounge Chair, Muuto
Oslo Sofa, Muuto
Gubi 3D Sled Chair, Gubi
404 Barstool, Howe
Liqueur Table, Ross Didier
Easy Boy Table Art, Segis
Marina Tables, Schiavello
Tipo Chair, Axona AICHI Japan
Toss B wall lights
ISM pendant lights