The young couple with 2 small children wanted the expansion and integration of social environments, to accommodate family and friends.
There was also the desire to have the kitchen open, but with the possibility of closing.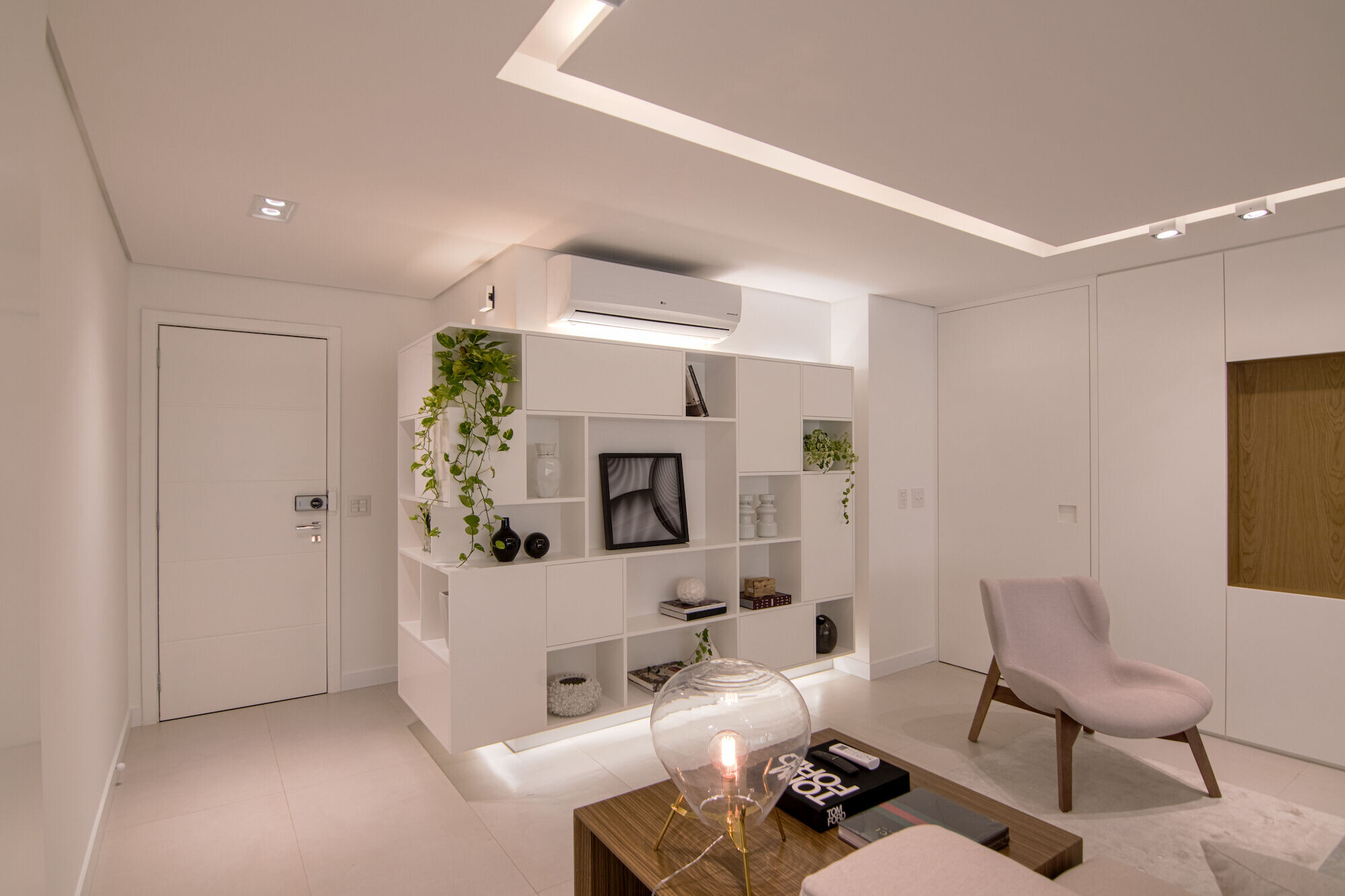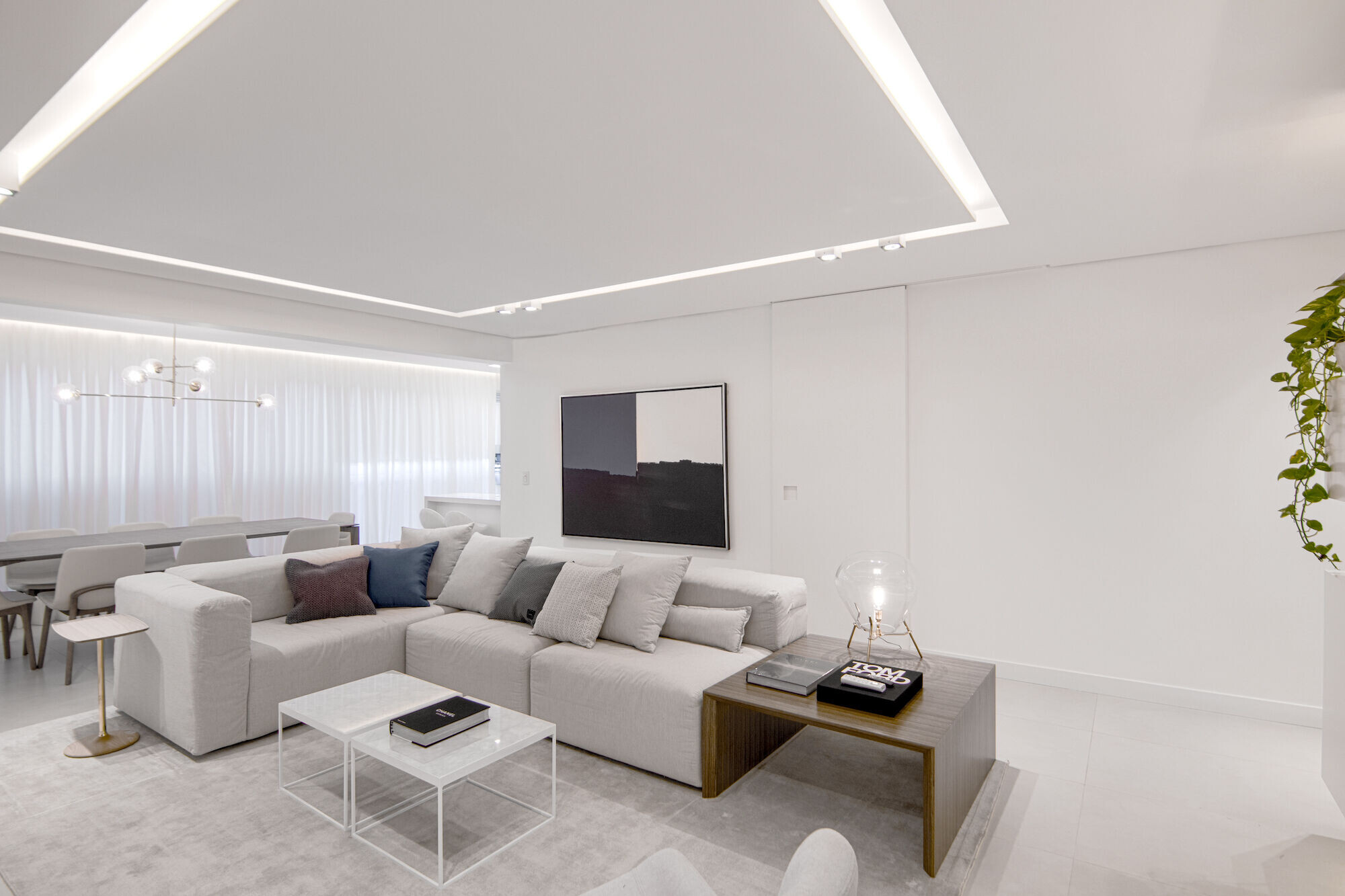 The biggest challenge was to organize the plan and access to the intimate area, ensuring the breadth for the social areas.
In addition, there was a need for spaces to store household items, equipment, books, other types of objects and supplies in closed cabinets.
As a solution, the white lacquer panel was the big move, as it unifies and expands the environments, receiving the TV, equipment, hiding storage shelves and also accommodates the sideboard and dining room cabinets.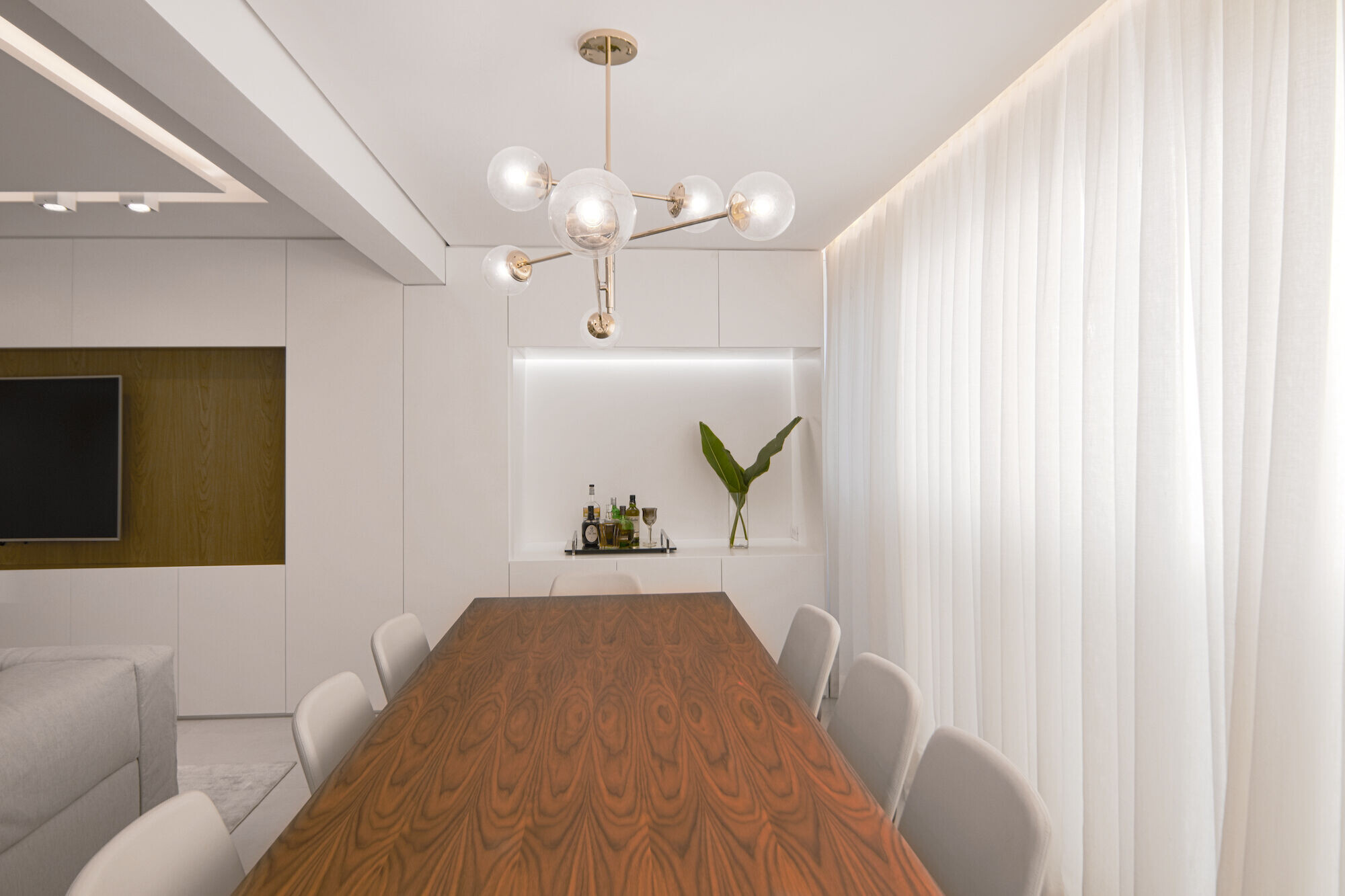 Customers wanted bright environments and a lot of practicality.
That's why we opted for gray porcelain on the floor, lacquer panels on the walls, white tops for the kitchen and gourmet area.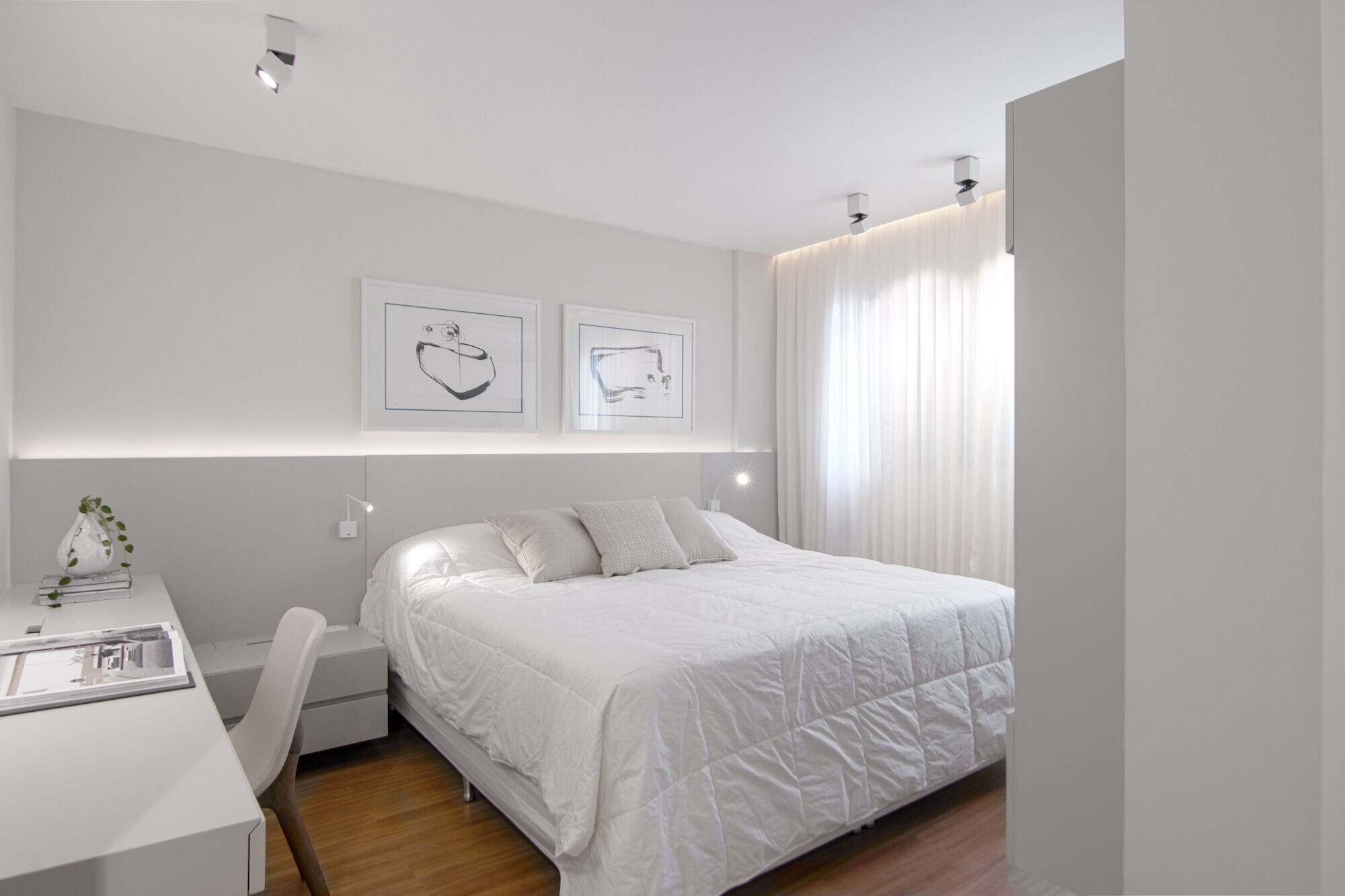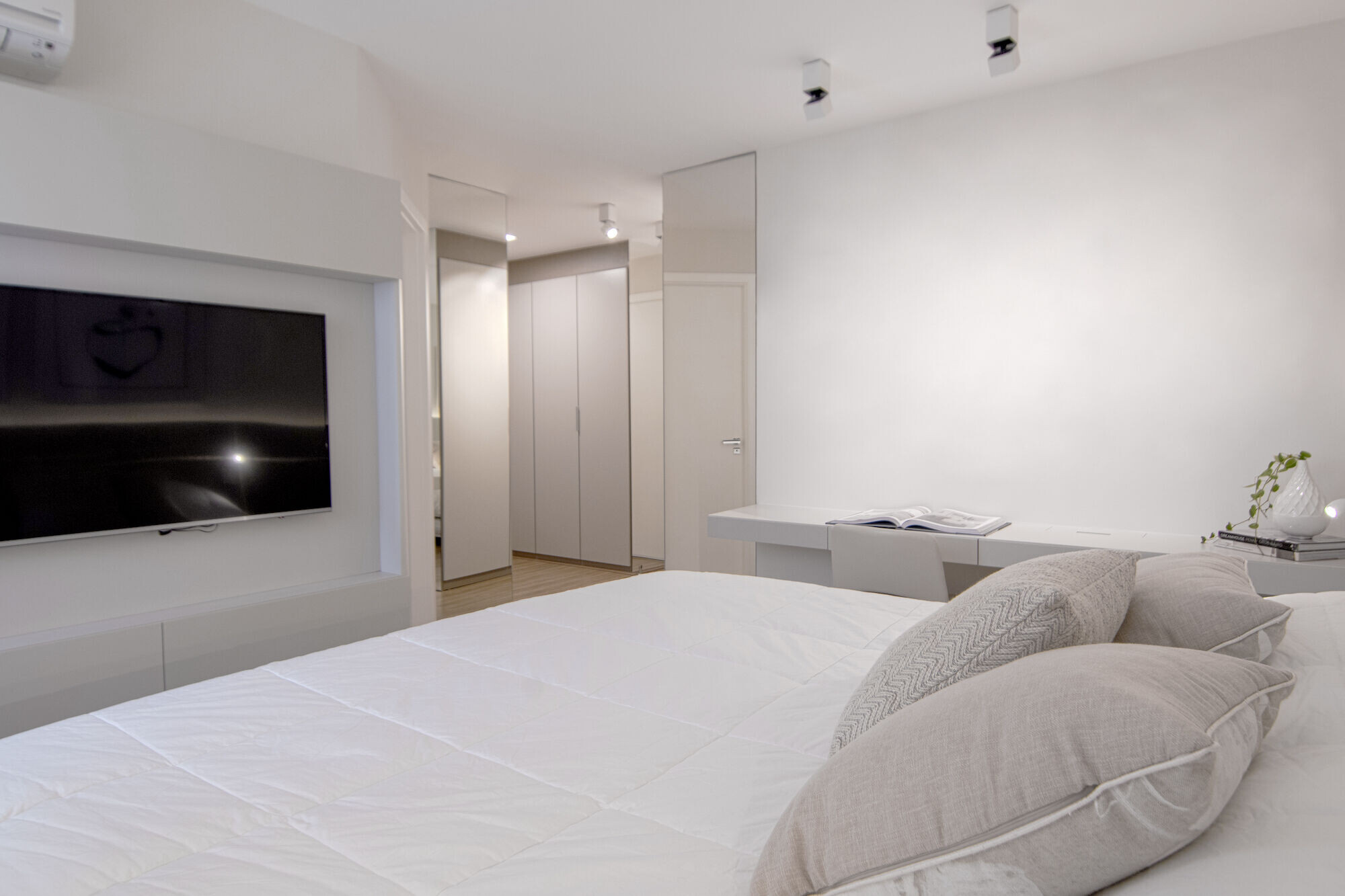 Team:
Architects: WF Arquitetos
Photographer: James Hennis
Materials Used:
Woodwork: CLQ Móveis
Lighting: Cena Iluminação
Furniture: Casa Design. Studio A
Marbles: Revest Pedras
Flooring: Porcelain, Balkans Nude Porcelain Ret, Incepa
Laminate, Ritz Cerezo Varese Laminate Flooring, Durafloor