Situated in the foothills of Mingus Mountain, the house is nestled into the high end of 2.6 acres with expansive valley and mountain views. Envisioned as a series of elements rising and falling with the topography, the main house is reached through a series of terraces carved into the hillside. The upper level contains open, transparent living areas with playful forms defining private spaces. Floating on piers over the horse stables is the one bedroom guesthouse.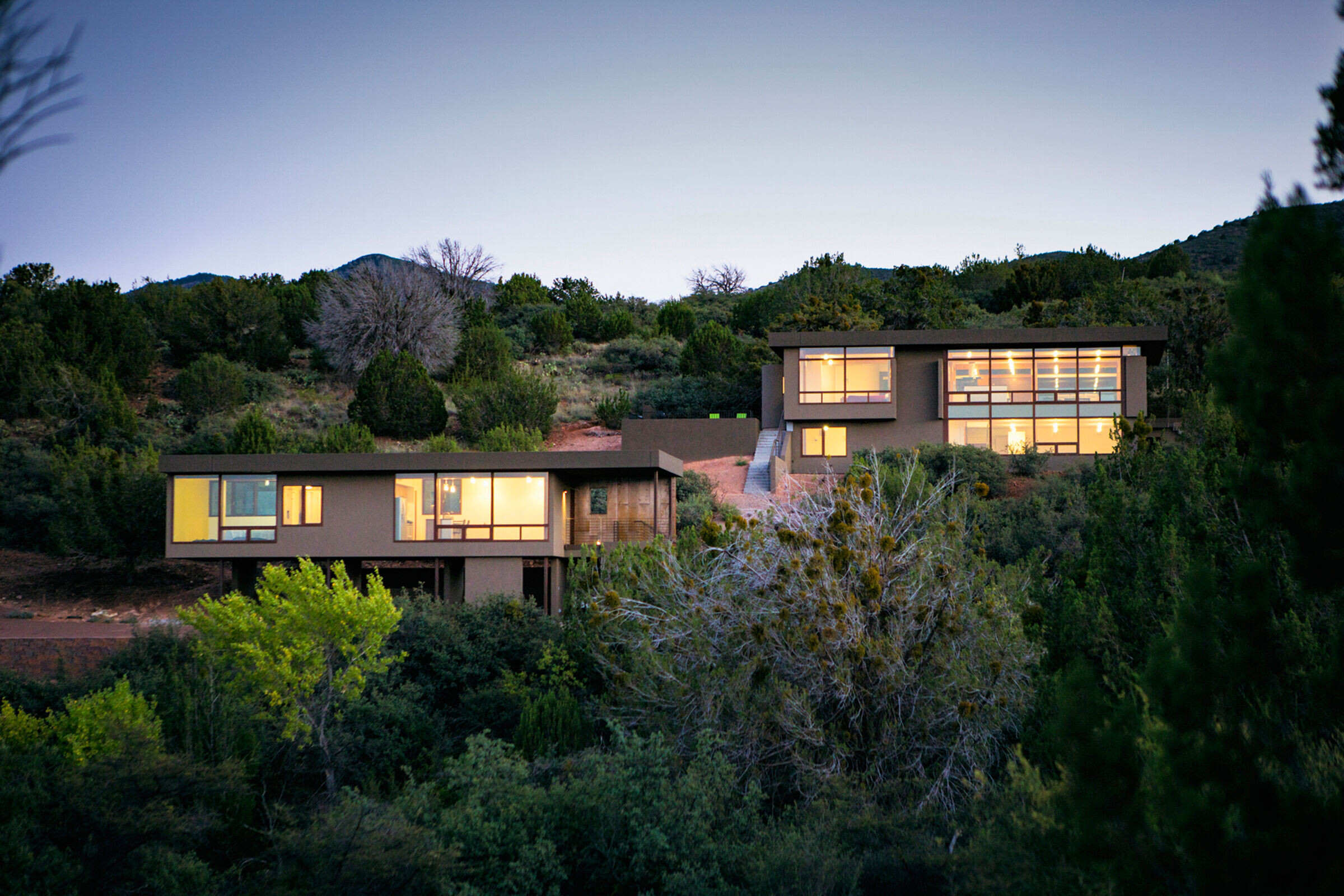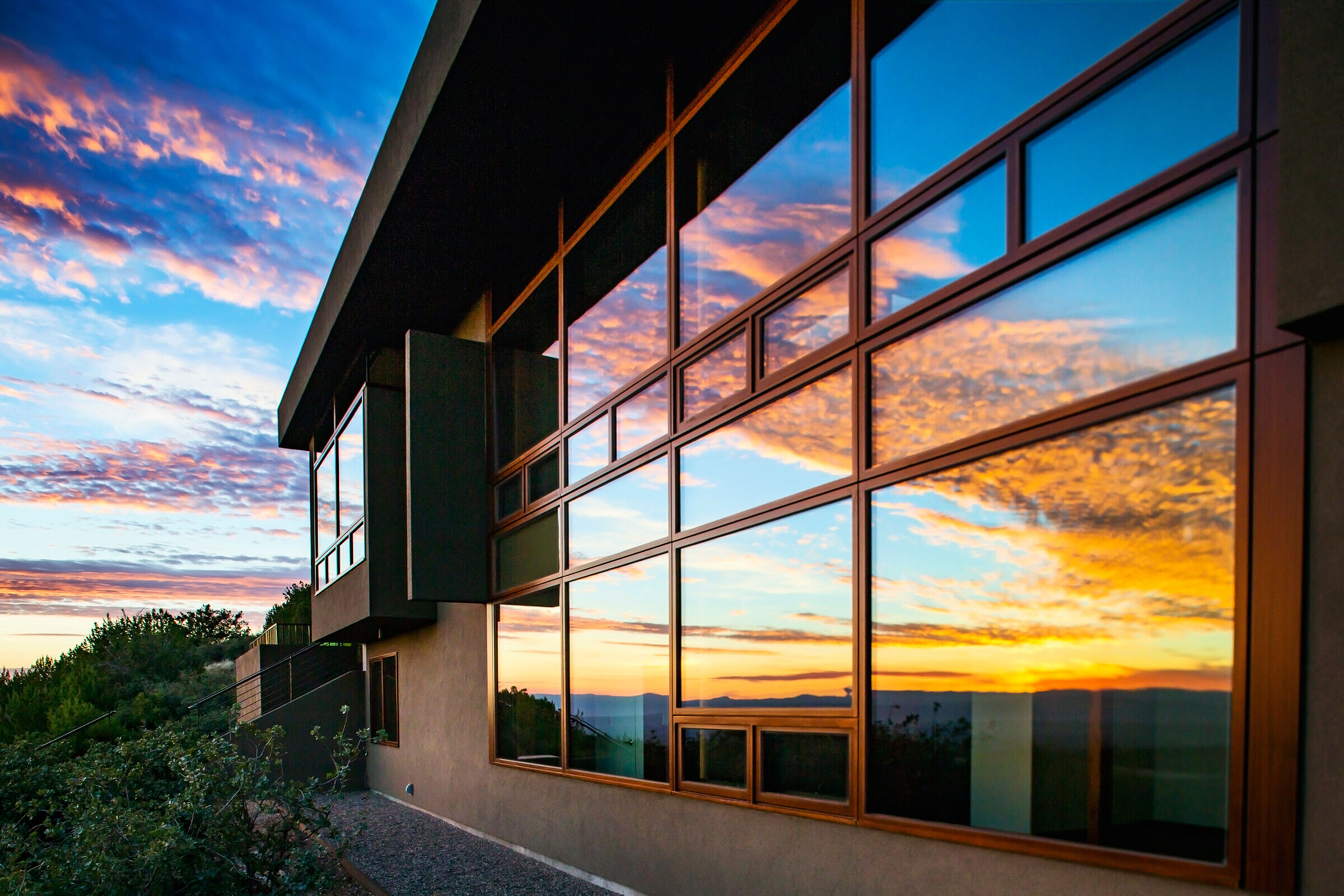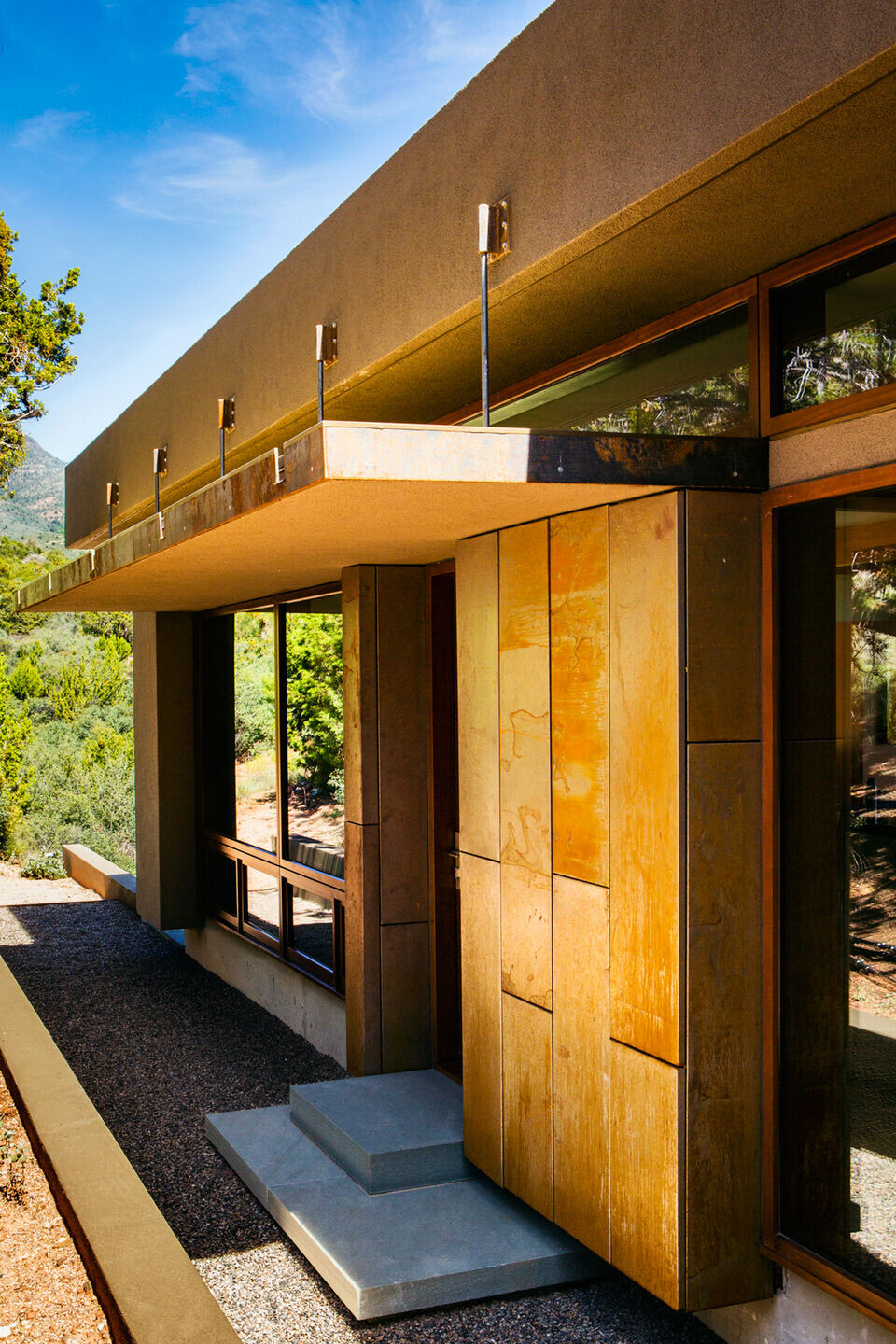 Both post-and-beam structures incorporate earth-tone colors with mahogany windows, cherry and bluestone flooring, and weathering steel panels. Large glass surfaces provide transparency, connecting inside to outside with focused views in each direction. Solar angle studies inform overhang dimensions, maximizing winter sun and summer shade.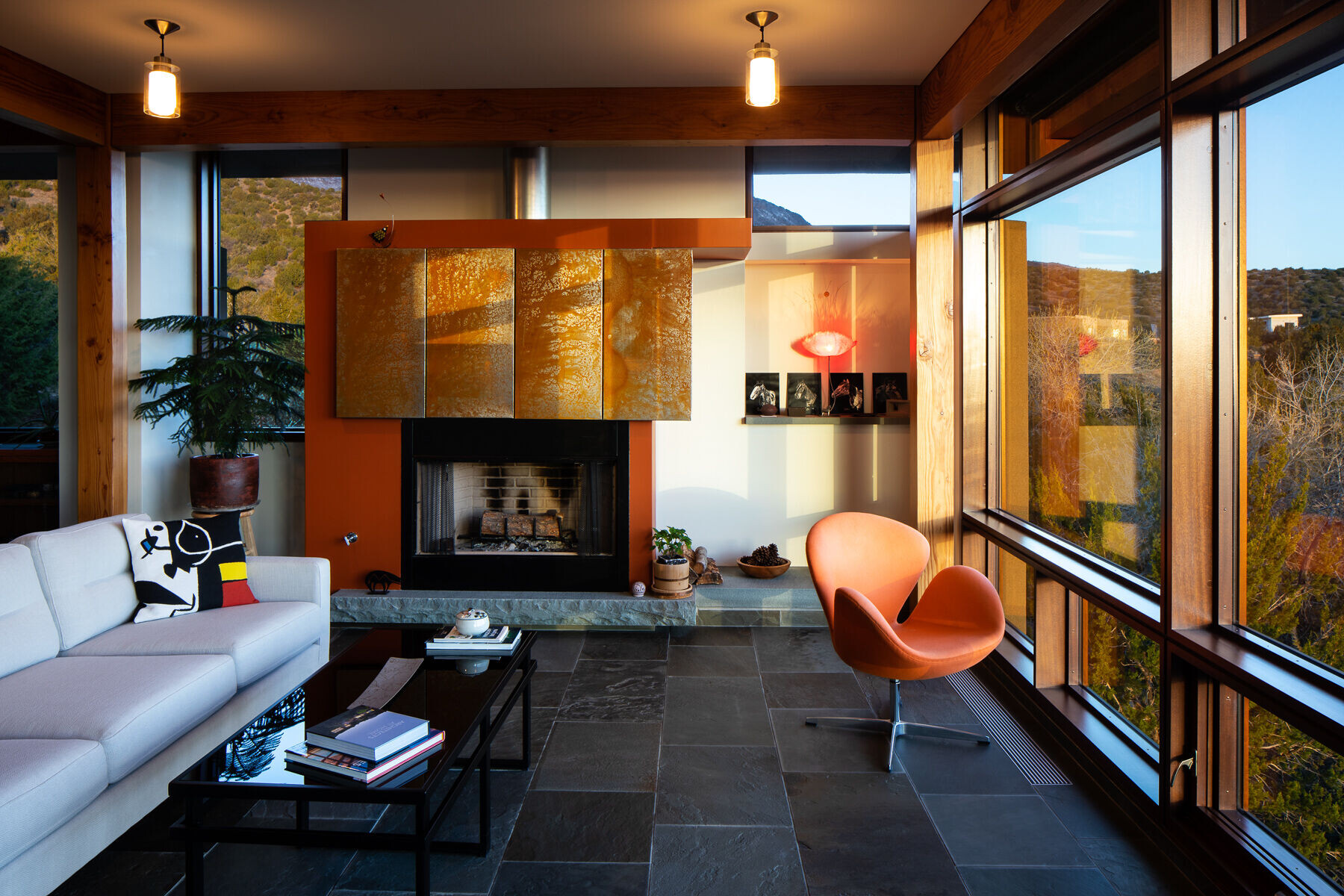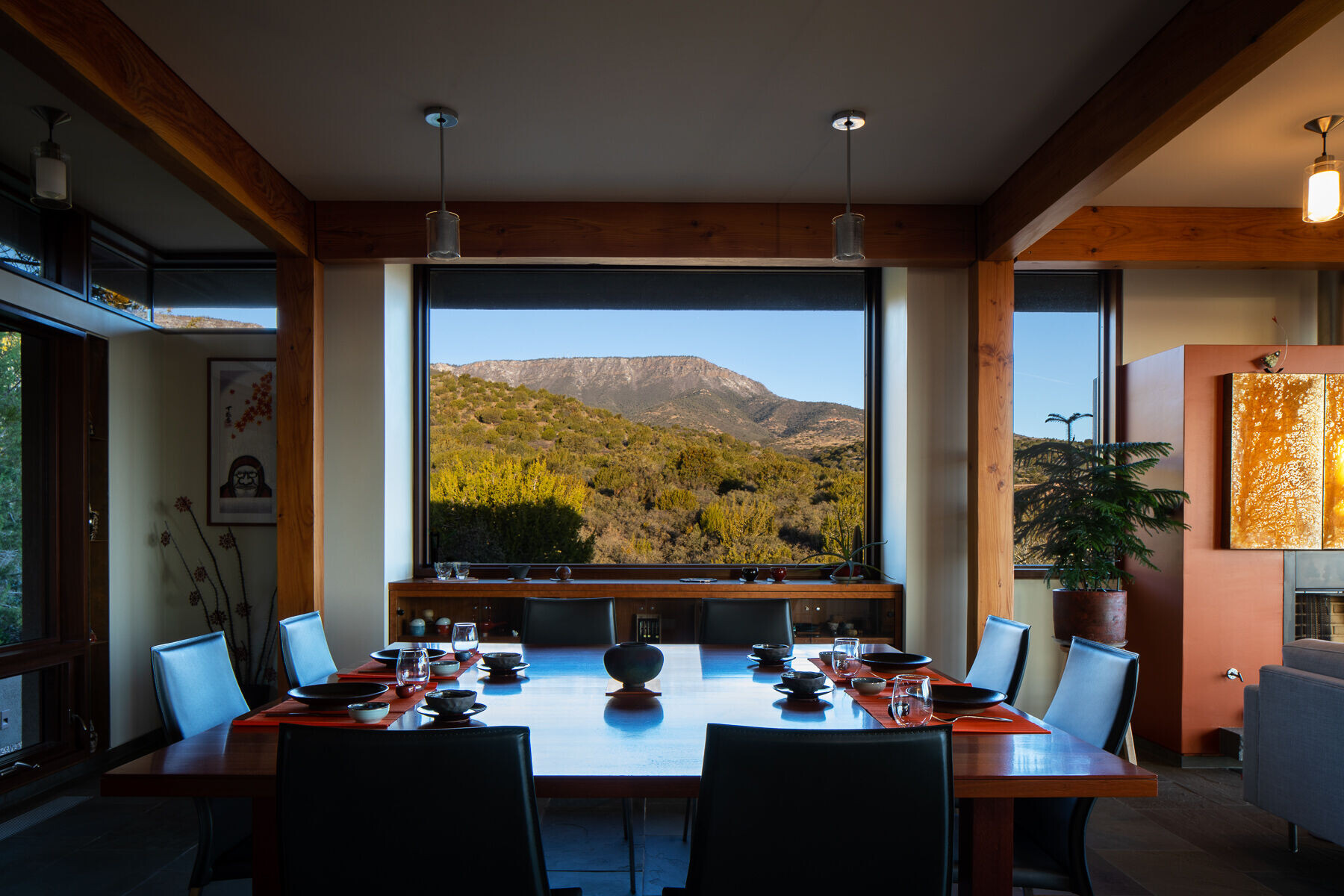 Taking cues from the American Indian ruins found throughout the desert Southwest, the project honors the site, respects the power of the sun, and explores the meaning of complex geometries overlaid on the landscape.