To create a sophisticated, sleek and relaxing 200 square metre city apartment for a distinguished Emirati'man about town'.
To transform the newly built anonymous apartment into a personalized space that reflects the occupants luxurious lifestyle, hobbies and penchant for entertaining.
As the property was just built with new kitchen, bathroom and wardrobes, the focus was on adding the ideal furniture and accessories to make it more. comfortable and homey.
Due to the locationin a chic commercial/residential neighborhood with stunning views of the Dubai skyline including the Burj Khalifa, the client asked that the wrap around windows be left unobstructed to benefit from the outdoor scenery.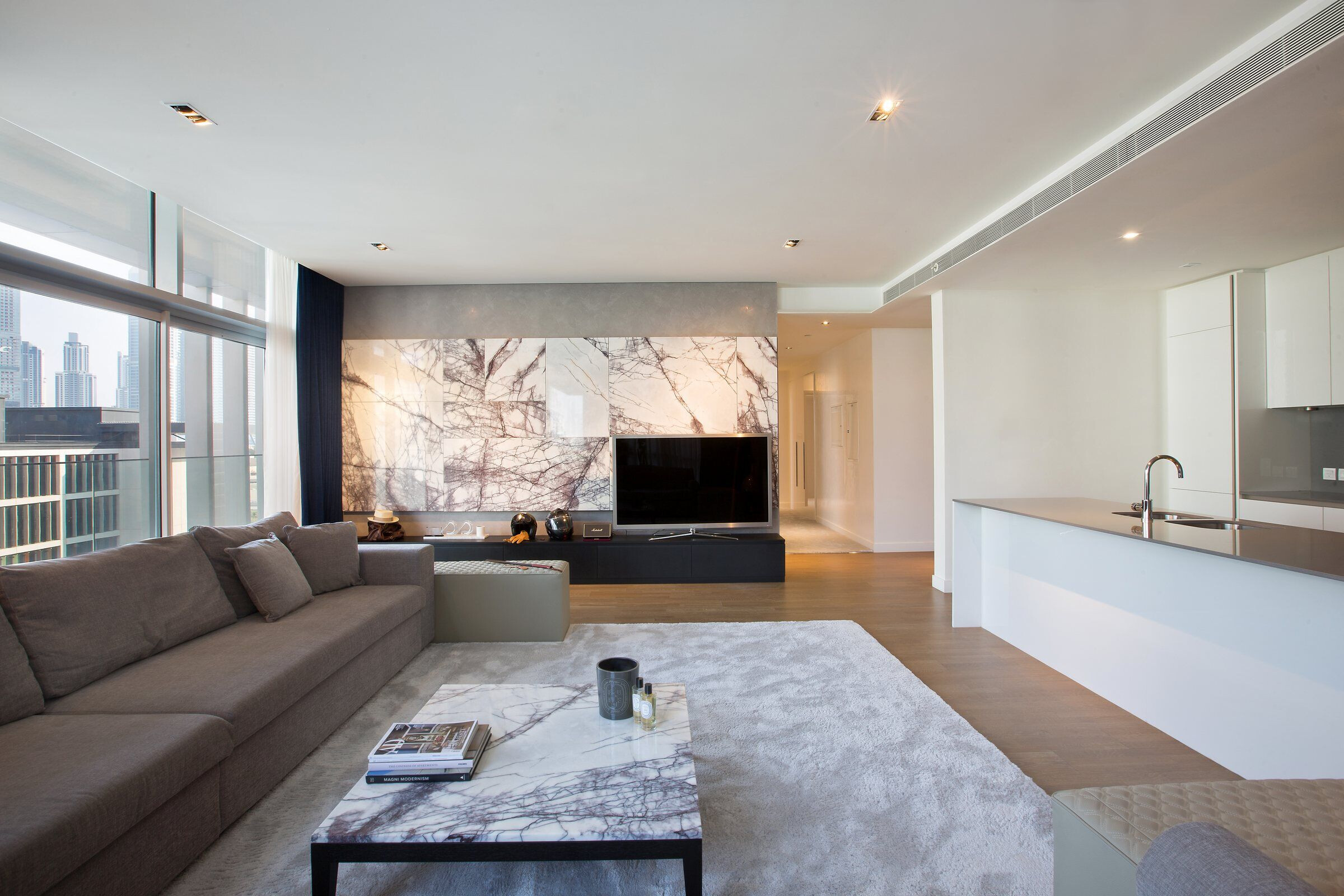 Niu's design
Using rich noble materials including rare Italian marble and exotic woods. Niu created an opulent yet sophisticated bijoux apartment in a Dubai prime location.
As the property was just built with new kitchen, bathroom and wardrobes, the focus was on adding luxurious furniture and accessories to make it morecomfortable and homely.
The team repainted to stark white walls in muted shades of soft grey to add some gentle warmth thereby creating a more subdued, softer and more serene ambiance.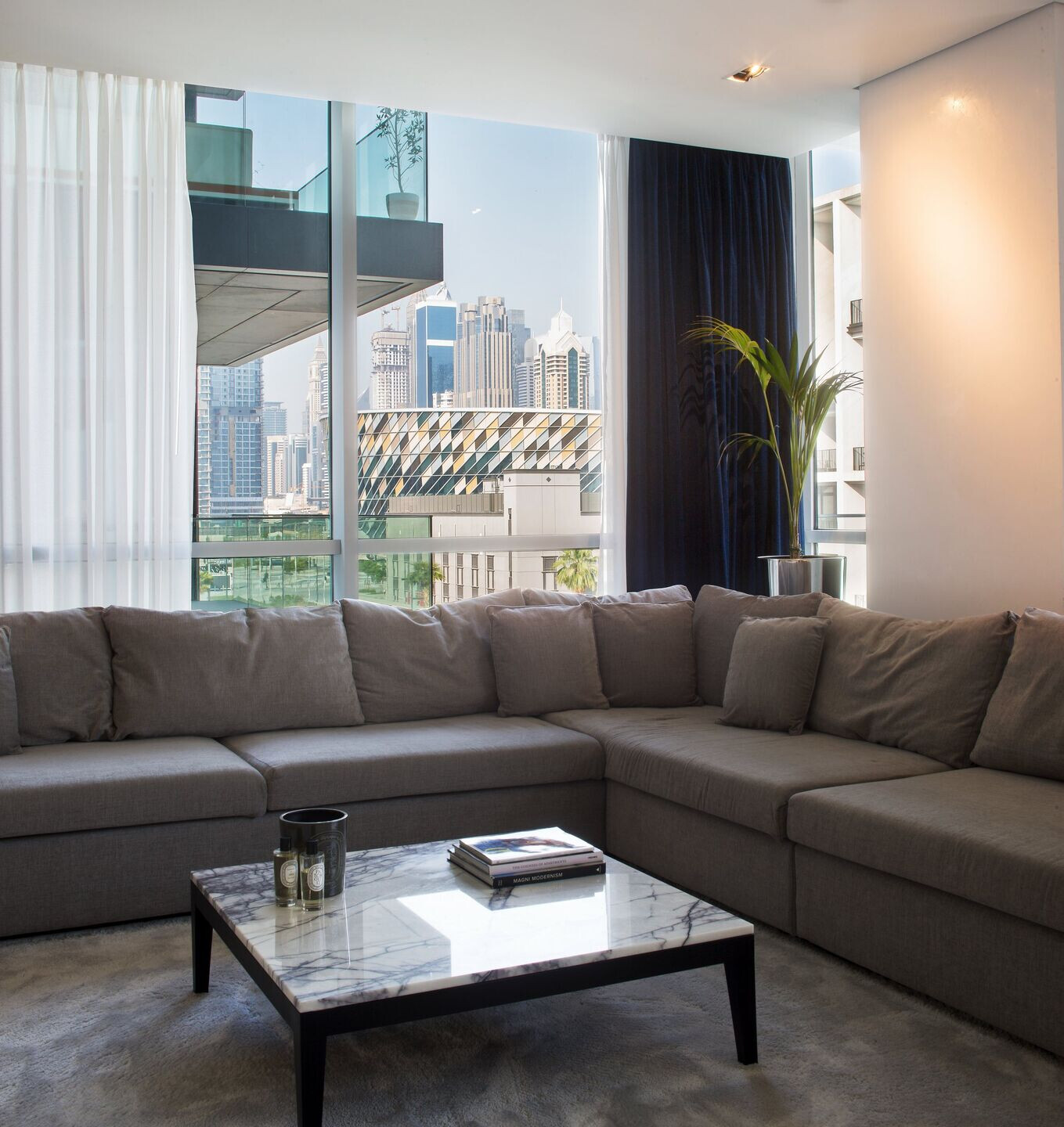 Stucco Veneziano from San Marco, a synthetic version of the traditional Venetian plaster was used to decorate some of the walls, creating the effect of an ancient Venetian palazzo, with a modern twist.
Custom bespoke carpentry in the media zone was designed and installed to add depth and layering to the walls. The lilac white marble accents of the wall immediately enriched the space, complimenting the back walls softly painted in soft grey.
A streamlined wall mounted cabinet was built to create additional storage and act as a platform for the television and media system.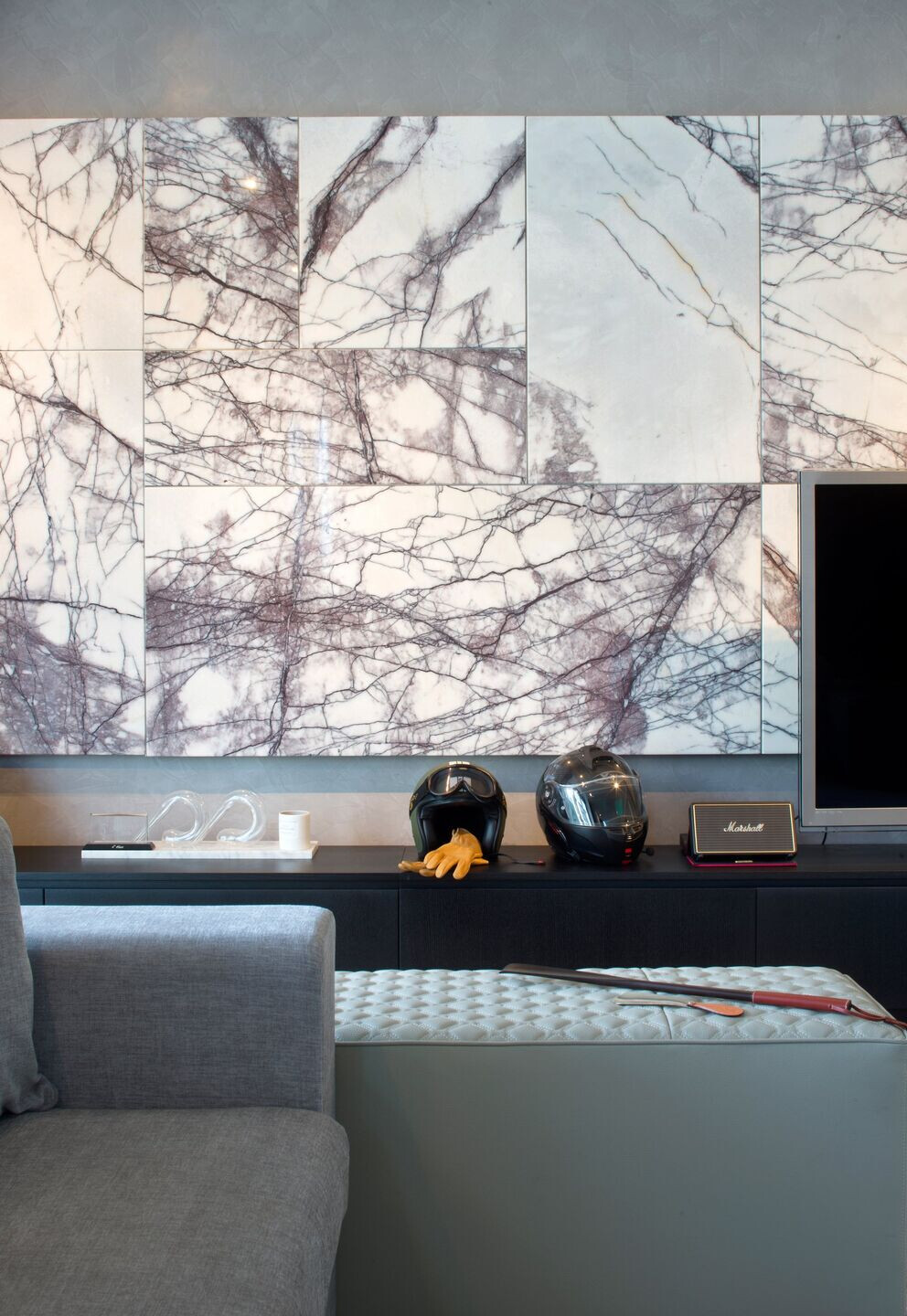 An inviting grey toned corner sofa from the luxury Italian design firm Minotti was selected to provide comfortable seating for watching movies or entertaining guests. A marble and wood coffee table were also chosen to complement the marble wall panels.
A luxurious accent rug from Stepevi was placed on the parquet floor in the living area, adding to the overall feel of understated opulence.
Shelving space in black veneer was specially created to display the owner's personal object's and motor- sports accessories.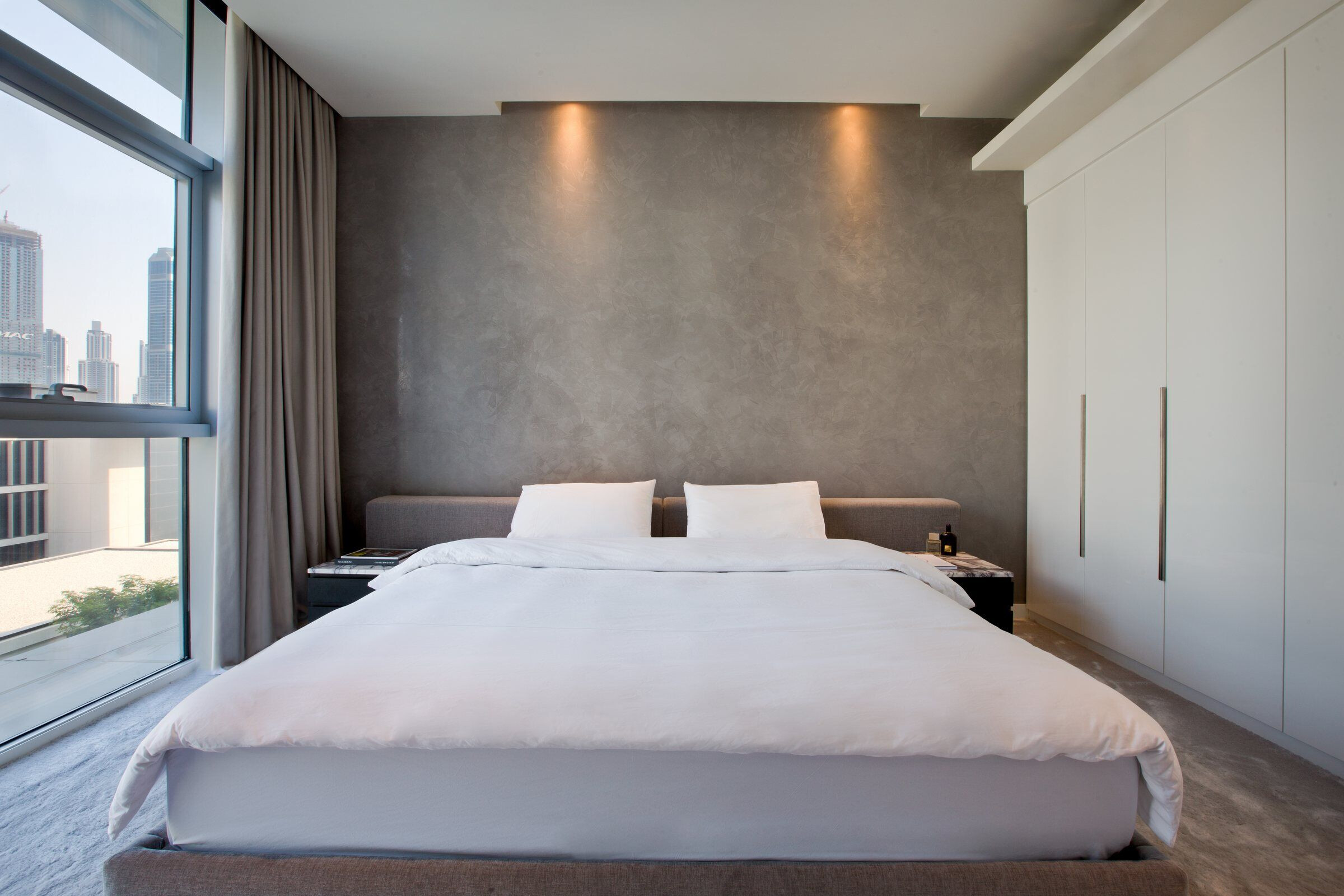 In keeping with the minimalist, less is more approach to the interior, discreet mood lighting was installed.
The design team selected an elegant fabric from the well-known exclusive Rubelli collection for the curtains of the floor to ceiling wrap around window curtains.
The overall effect was a spacious contemporary modern, clean Italian style interior designed for entertaining and relaxing while enjoying some of the most spectacular views in the region.