"Très chic, very raw and pure, a little punk yet cosy" is how one of Austria's most-read newspapers recently described the result of the renovation process that took place at Mraz & Sohn. The renowned Viennese fine dining restaurant, celebrated for its unconventional approach to haute cuisine, has received an interior update by BÜRO KLK.
"Family restaurant with no borders" is the self-proclaimed company slogan, and by all means – they mean it. Kitchen, service and atmosphere is out of the ordinary. Located in an unpretentious corner building in Vienna Brigittenau, guests have to ring the bell before entering, just like when visiting friends for dinner. Once you step inside one does not only find himself amidst the dynamic kitchen hustle but discovers one of the city's most progressive cuisines.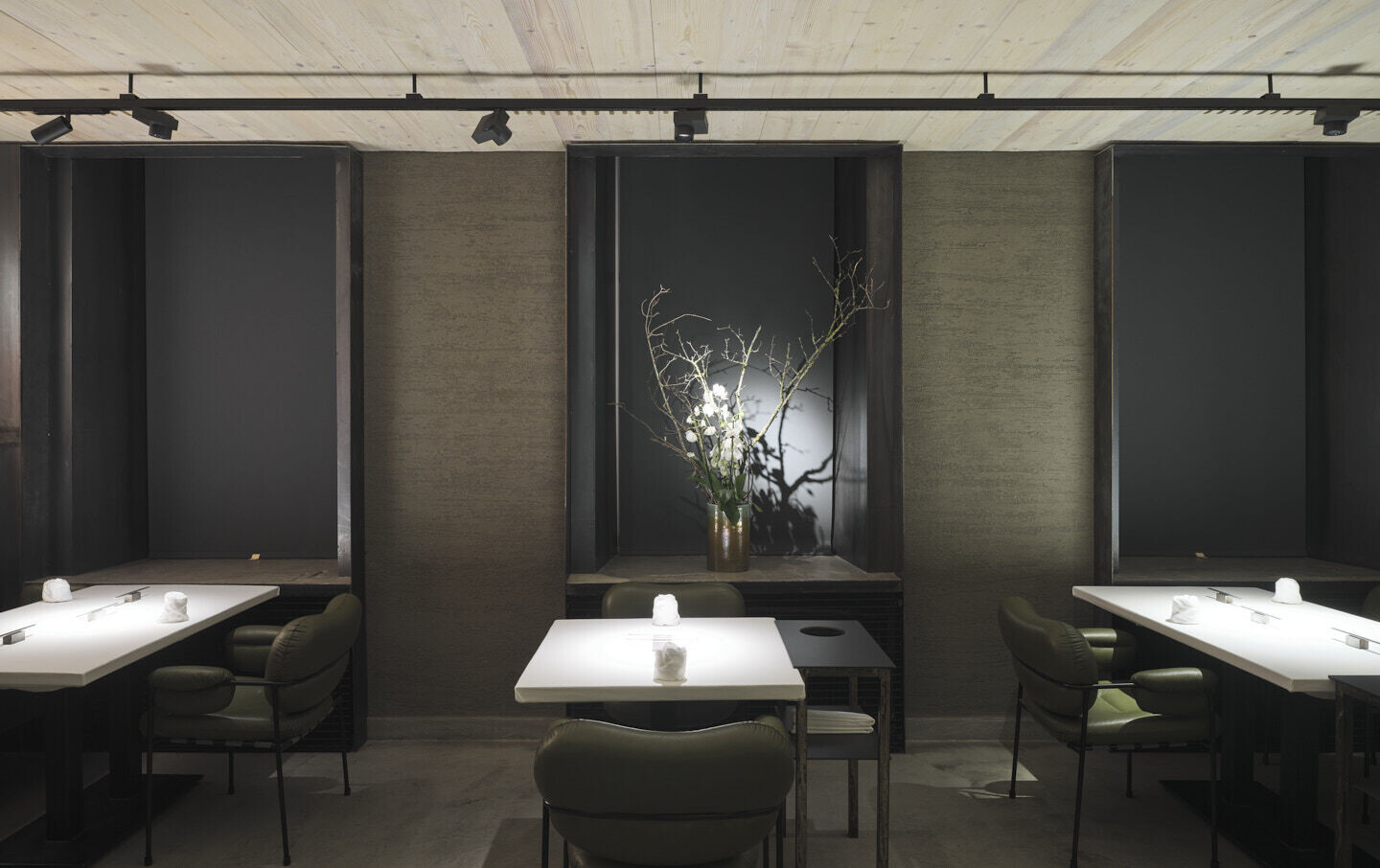 Clay, wood and leather form a modest but striking background to a 15-course surprise menu that features a variety of contrasting and expressive dishes. The interior update was realized by BÜRO KLK according to the vision of the Mraz family-trio comprised of Markus and his sons Manuel and Lukas Mraz.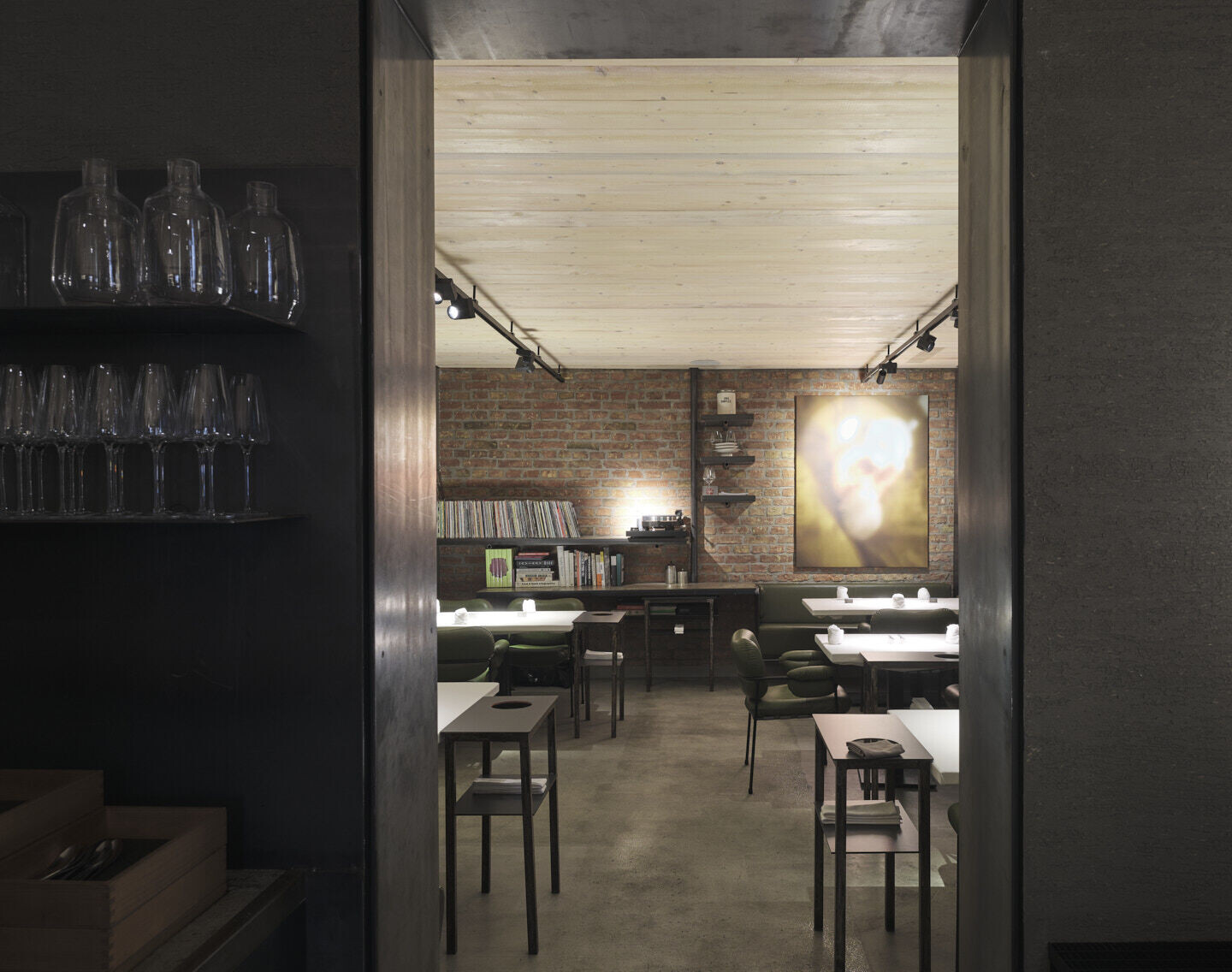 Feeding off a distinctive mix of natural materials such as clay plaster and untreated timber, a relaxed yet elegant atmosphere has been created that reflects the hosts' appreciation for a down-to-earth-attitude. The deep window reveals and door soffits were coated with sheets of black steel, shelve units of the same look are not only used for storage but serve as as room dividers. A precise lighting system with Flos ceiling spots, predominantly used in art galleries, do not only highlight the delightful treats but also numerous artworks by Austrian and international artists enjoy some display.