At the gateway to Algoma University in Sault Ste. Marie, Ontario, currently stands Shinhigwauk Hall, the former residential school where children from 184 First Nations communities across Canada were taken from their parents, families, culture and communities. Since the school's official closure in 1970, the Children of Shinhigwauk Alumni Association, the survivors of the school, have been working with Algoma University to heal this place, and work toward reconciliation through the vision of a cross-cultural learning centre – a facility of healing, cultural preservation, dialogue and transformation. A new heart for the campus, the design intent of the Mukwa Waakaa'igan Indigenous Centre of Cultural Excellence is to provide a safe space welcoming visitors from across the globe to engage with and learn from Indigenous heritage.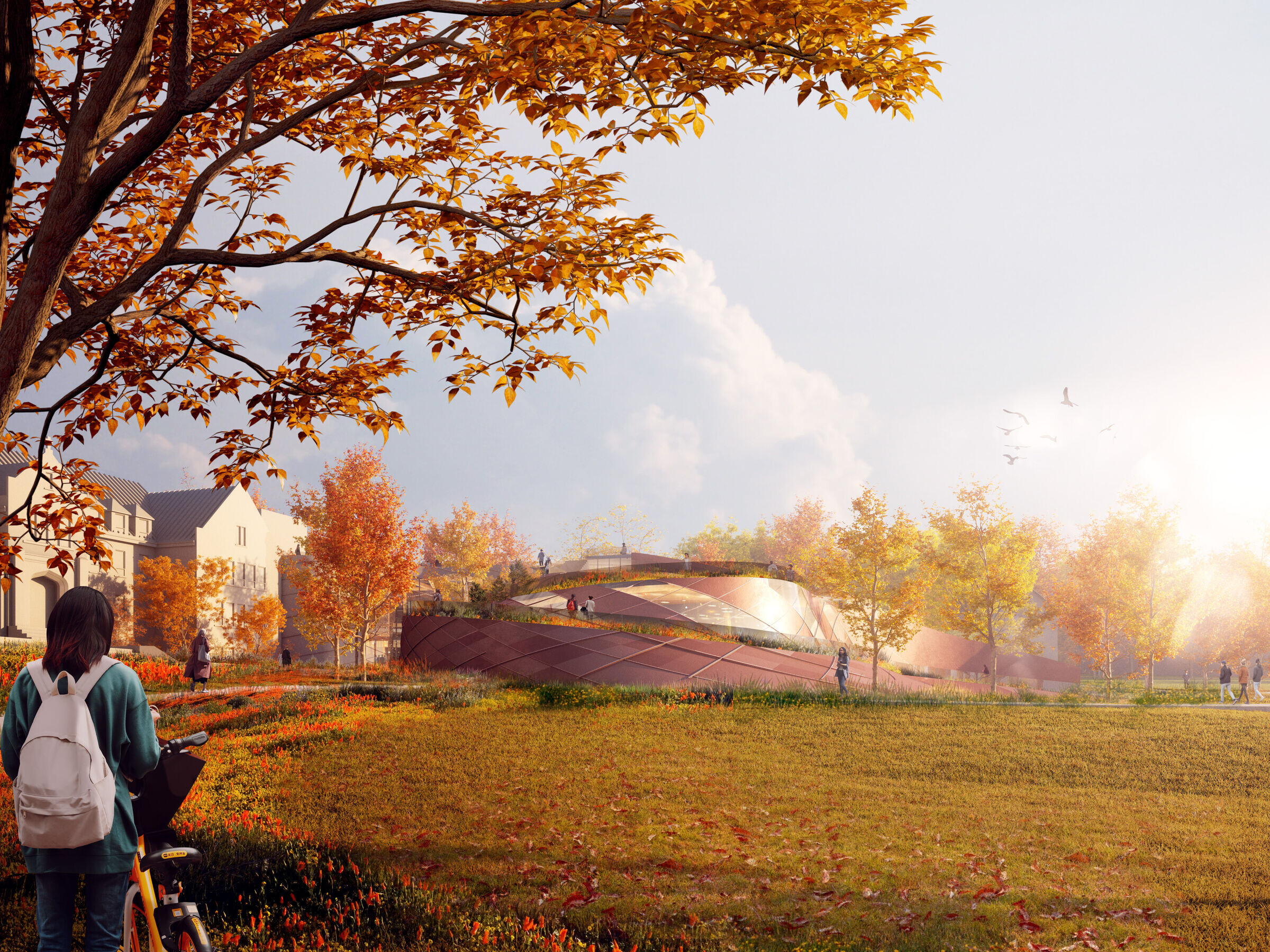 MUKWA | BEAR
Our four-legged brother, Mukwa (Anishinaabemowin language), is a medicine carrier and healer of mind, body and spirit. Mukwa Waakaa'igan, translated to "Bear's Den", is the name given to this building in Ceremony.
SWEET GRASS BRAID
The three braids of sweet grass represent Present, Past, and Future. By weaving these three timelines - the essence of creation - we trace one's healing journey through the new building: with colonial history, empowering present, and a sustainable future.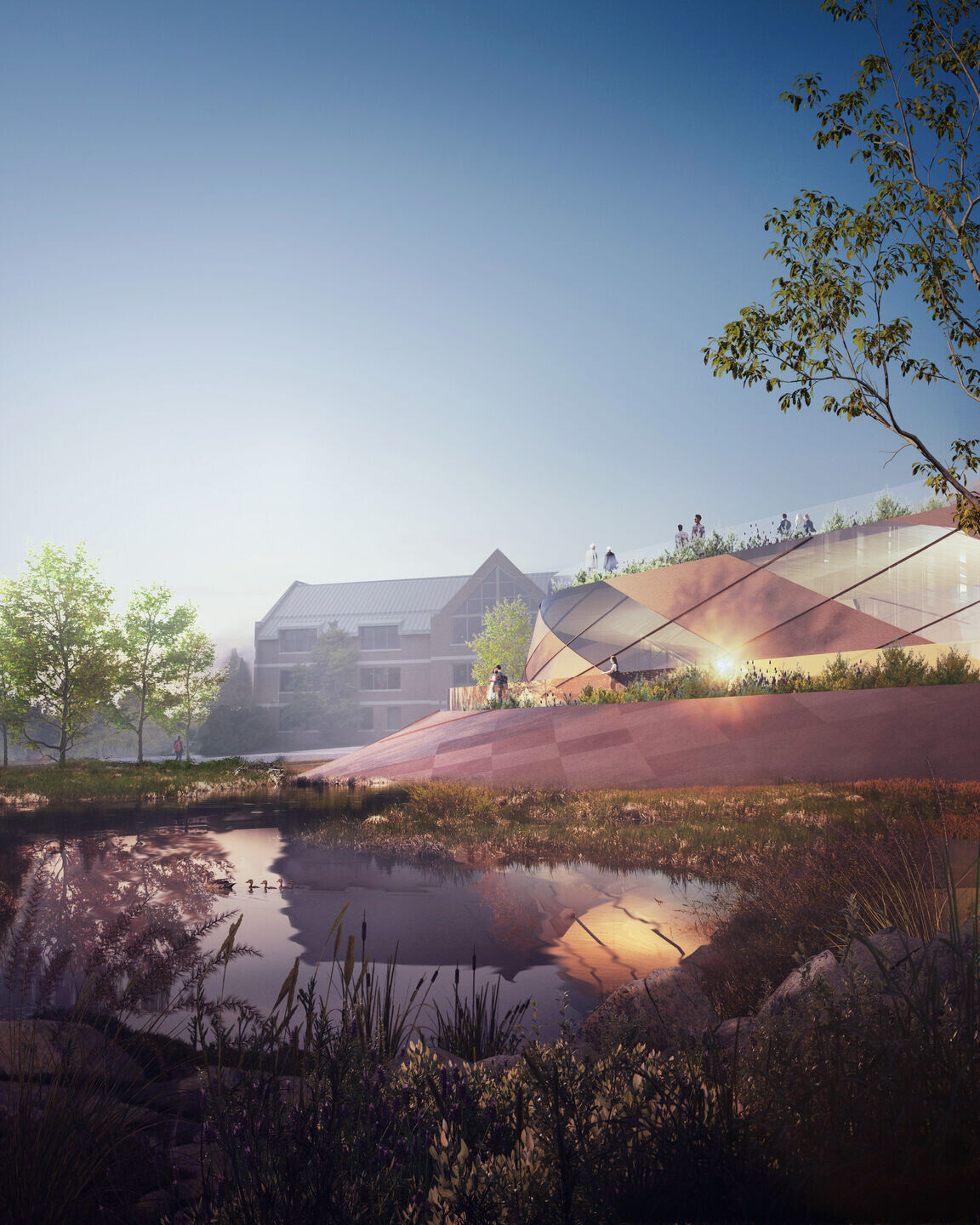 MEDICINE WHEEL
The Medicine Wheel holds spiritual symbolism throughout teachings in Anishinaabe culture. It presents a holistic understanding of the interconnectedness and cyclical nature of life, from the four seasons to the seven sacred directions.
TIKINAGAN | BABY CARRIER
The Tikinagan plays a fundamental role in child-rearing practices of Indigenous peoples, embodying family relationships and a sense of belonging. This tool represents the life in the womb for the infant: a place of warmth, comfort, and security.
WATER
A natural resource that is abundant around the site, Lake Superior to the South and wetlands throughout the area, water allows visitors to orient and ground themselves. Views to nature are important in this building, and water makes an important connection to the origin of life.