The former display in the hall of the Civic Museum was the product of successive layers which prevented a correct vision of the artworks.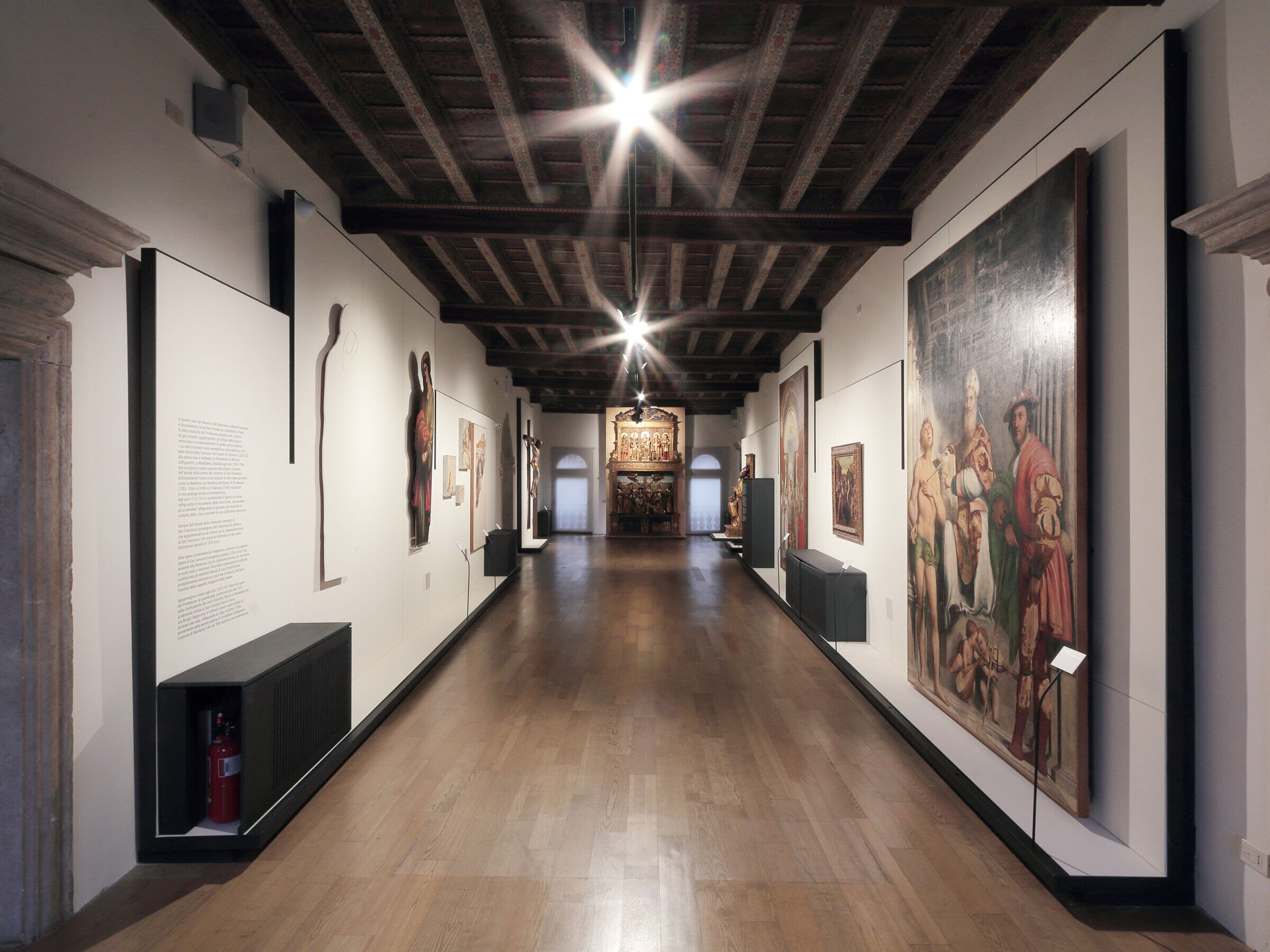 Therefore, the project works with lightness and subtraction: a thin and suspended base identifies the space for the collection, while the background follows their dimensions, rising and lowering as needed.
The very fine-grained plastering in light hue of the new display machine brings out the works of art in their material and chromatic complexity, allowing them to rise as leads of the action.