MY SILVER SHELTER — a holiday house with flexible planning always filled with daylight.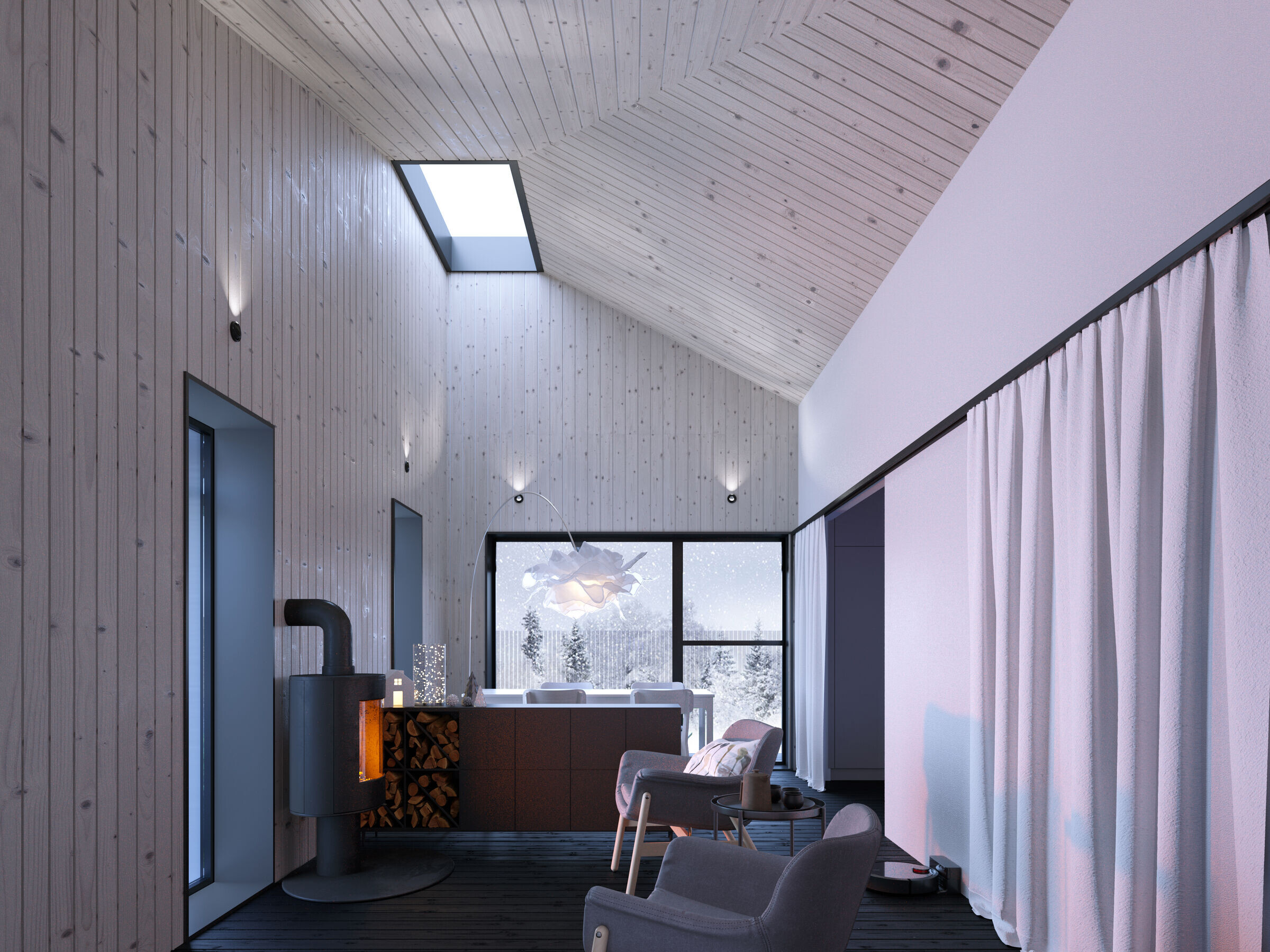 The building is positioned on the site according to the movement of the sun. A blank narrow wall is oriented to the North. However, a living room and terrace were designed to the south and west sides. The main facade opens to the street with necessary numbers of windows concealing private life from strangers. The windows of the living room and a bedroom face East, providing a view of an inner garden. For better functional zoning and fewer engineering systems, the building consists of two parts: technical and main.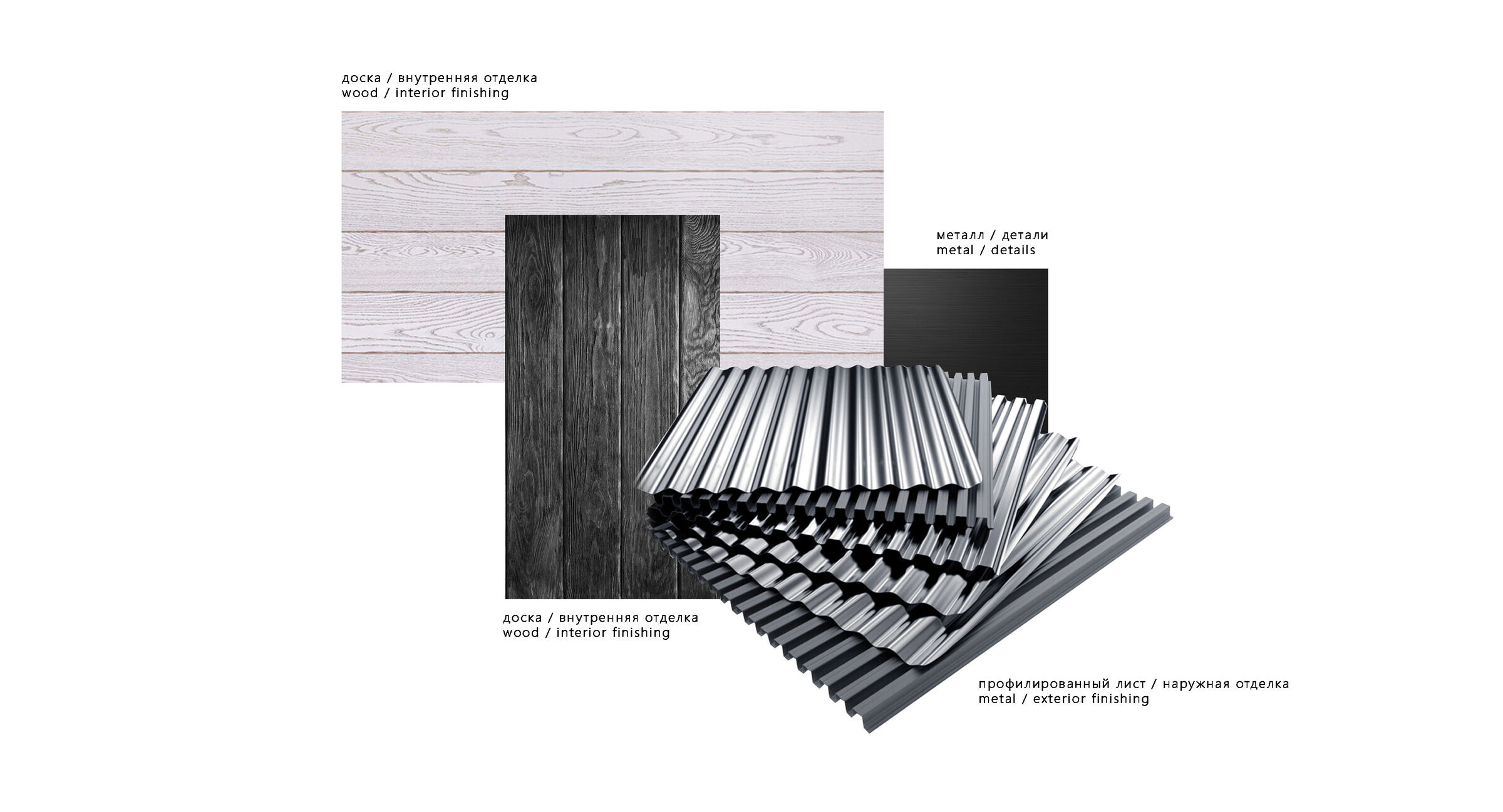 The holiday house has flexible planning. The residents can create different scenarios, dividing the house into independent rooms or preserving common open space with mobile walls. Also, it's easy to adapt the design, moving furniture. There is a window in the roof that helps to have daylight without designing extra panoramic windows and losing the privacy of the residents. Its parameters and location were calculated with computational design tools. The house consists of 100% recyclable and local materials. Reflecting facade finishing is conceived to blur the boundary between architecture and environment.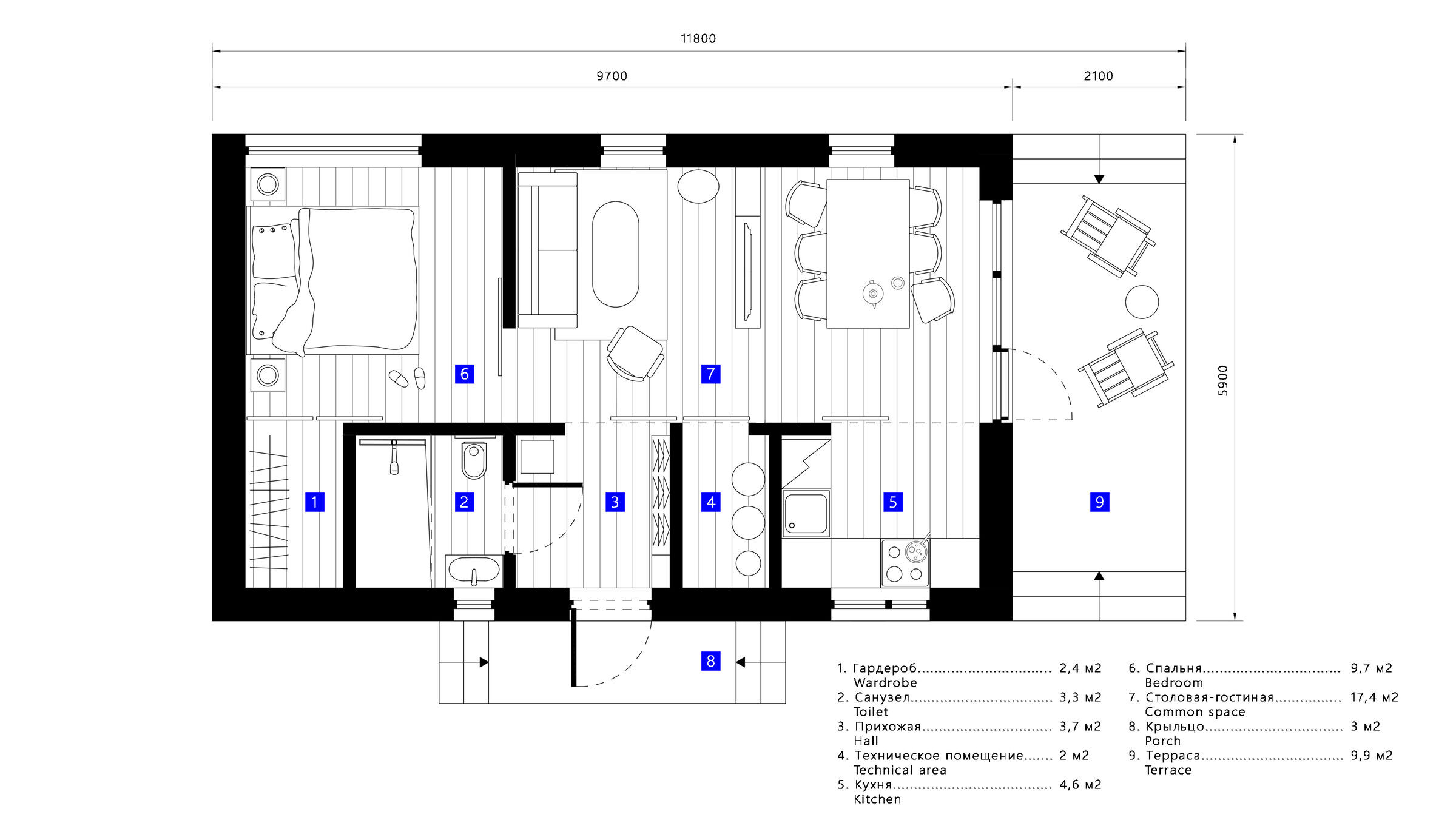 MY SILVER SHELTER is a tiny, but cozy cover to escape from the city on holidays or short vacations. Despite the modern outlook, space implies the attributes of a typical holiday: sitting near the fireplace under the stars, observing seasonal changes, or raising a garden.