About 90 teams worldwide submitted for the first stage prequalification and 5 teams were selected to enter the second stage design submission. The design proposal by PEI Architects, LLP in collaboration with Guangzhou HSArchitects was selected to be the winner of the project.
The Nanhai Cultural Center total project size is 130,000m², with 90,000m² above grade and 40,000m² below grade. The program for this cultural complex consists of Library, Arts Exhibition, Science Exhibition, Urban Development, Sports Facilities, Performance Halls, Juvenile Activities, Elder Activities, Comprehensive Cultural Activities, etc.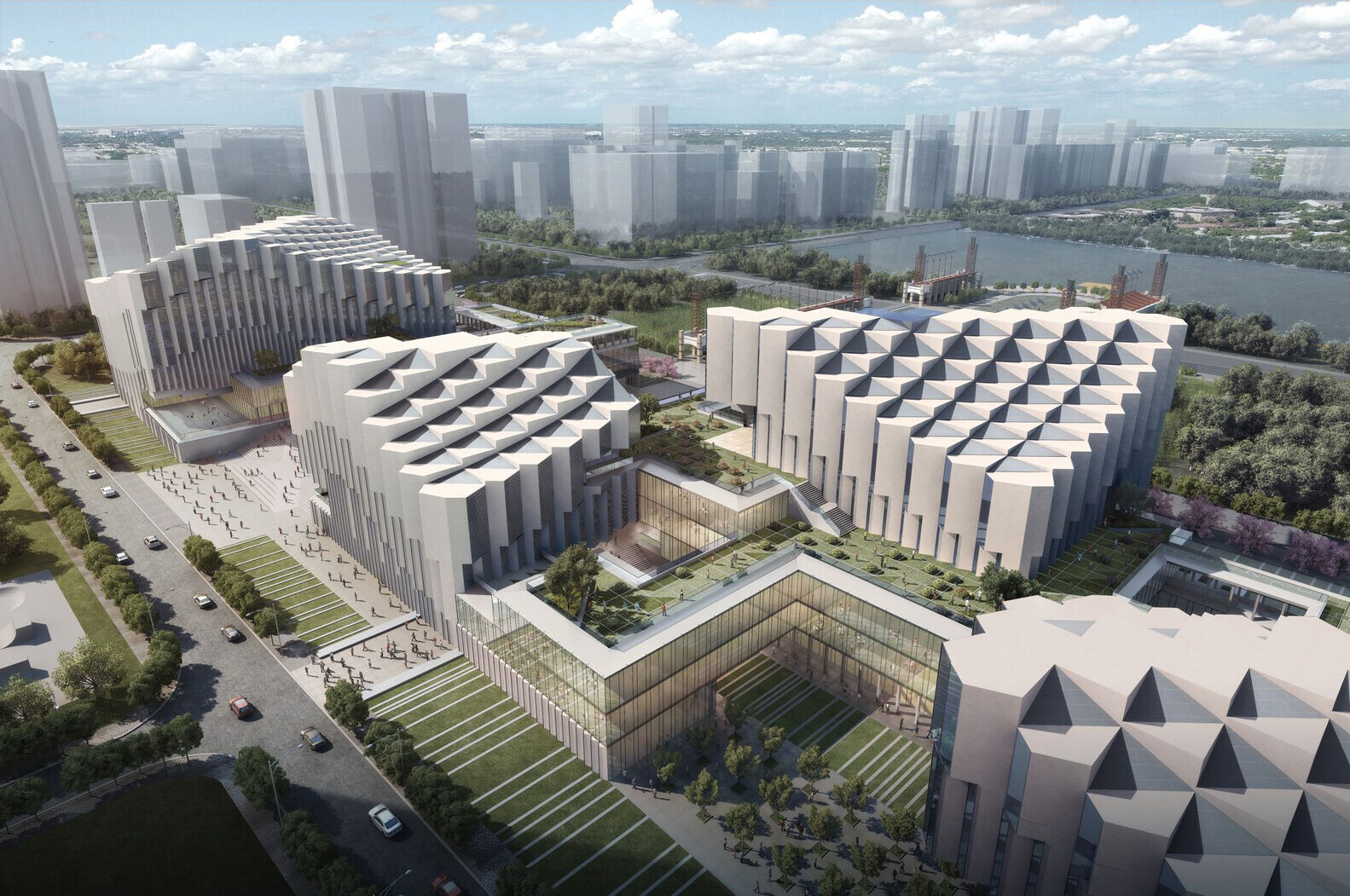 The project site is north-south 400m long, east-west 150m wide, facing the 2.2 km Qiandeng Lake Park scenery. Bounded by heavy traffic roads and subways and bus station transit hubs, the design challenge is not merely the architectural building design, but also the urban fabric planning.