According to Jorge Luis Borges, the infinitely small is as large as the infinitely big. Some architects, have understood this, but we feel that, in most cases, the idea that tearing down existing walls and creating open spaces as the only way to enhance space, prevails, and moreover, especially in housing, it can be quite contrary to the needs of its occupants.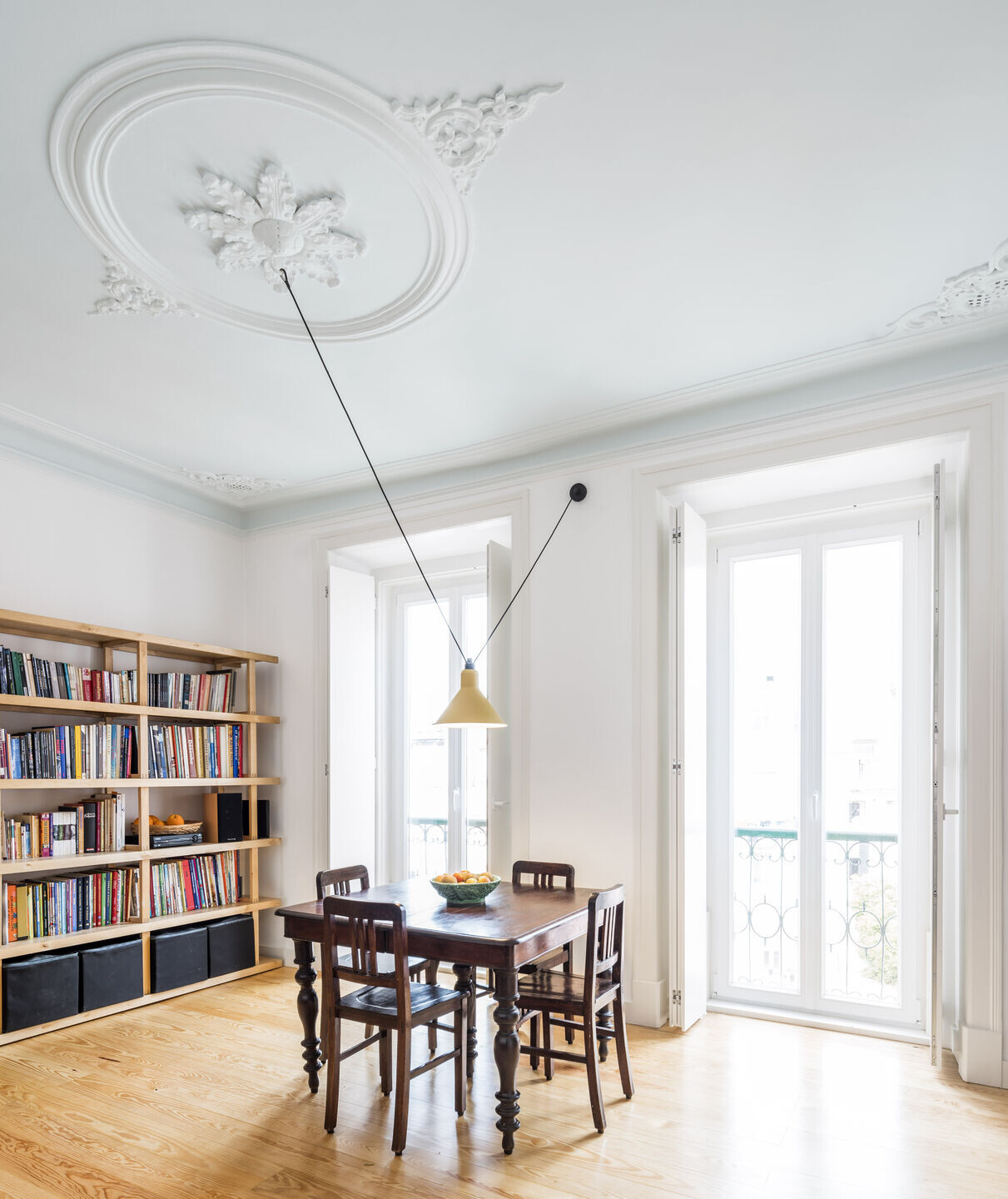 In the refurbishment of this small apartment in Lisbon, we followed the opposite strategy, where the following individual aspects can be isolated:
Length – We chose to keep the existing walls, except for a non-bearing wall facing the entrance, which cramped the space and prevented a long unobstructed view of the entire length of the house. This new wall creates a slight deformation which again accentuates its length.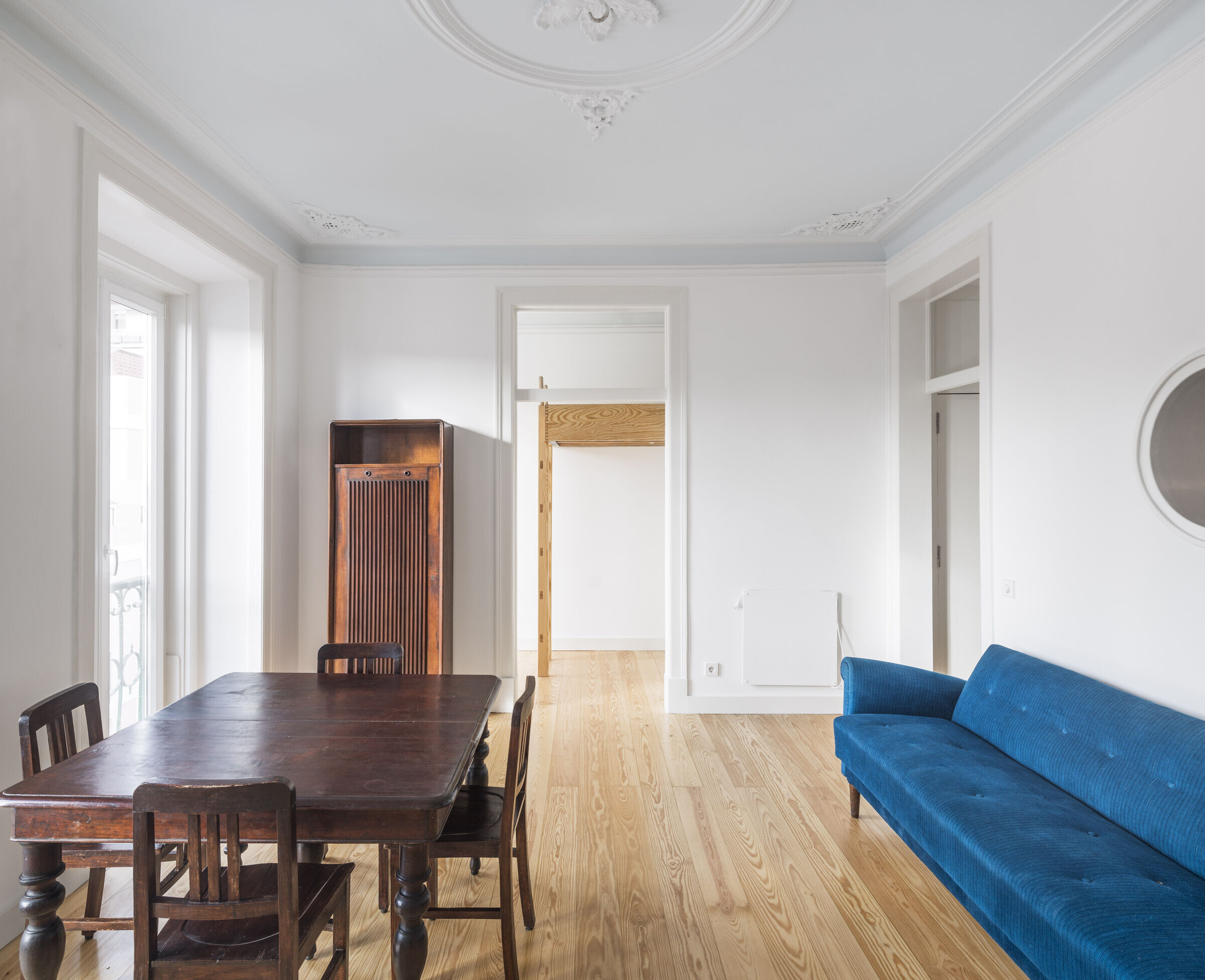 Circularity – A new passage was created in the inner room which allows one to go round and round the house, very important of course for children when fleeing their brothers or angry parents. This passage is hidden behind mirrored doors, through a walk-in wardrobe.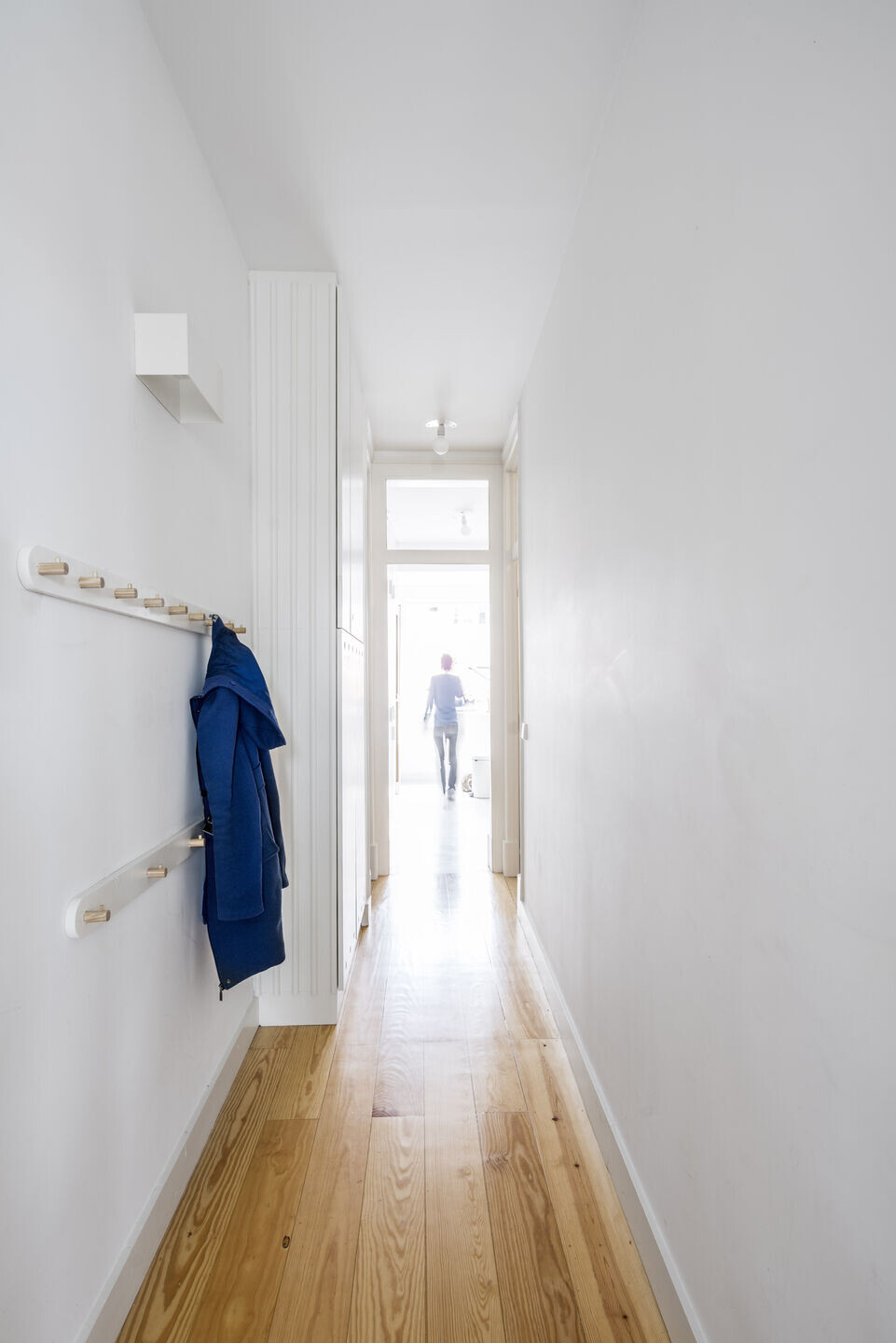 Inbuilt Furniture – Because we have several small rooms, inbuilt furniture is used whenever possible, creating cosy corners, and avoiding the need to clutter space. Bookshelves are a part of this, and books, in their diversity of small objects containing different universes inside, are perfect examples of condensed infinity.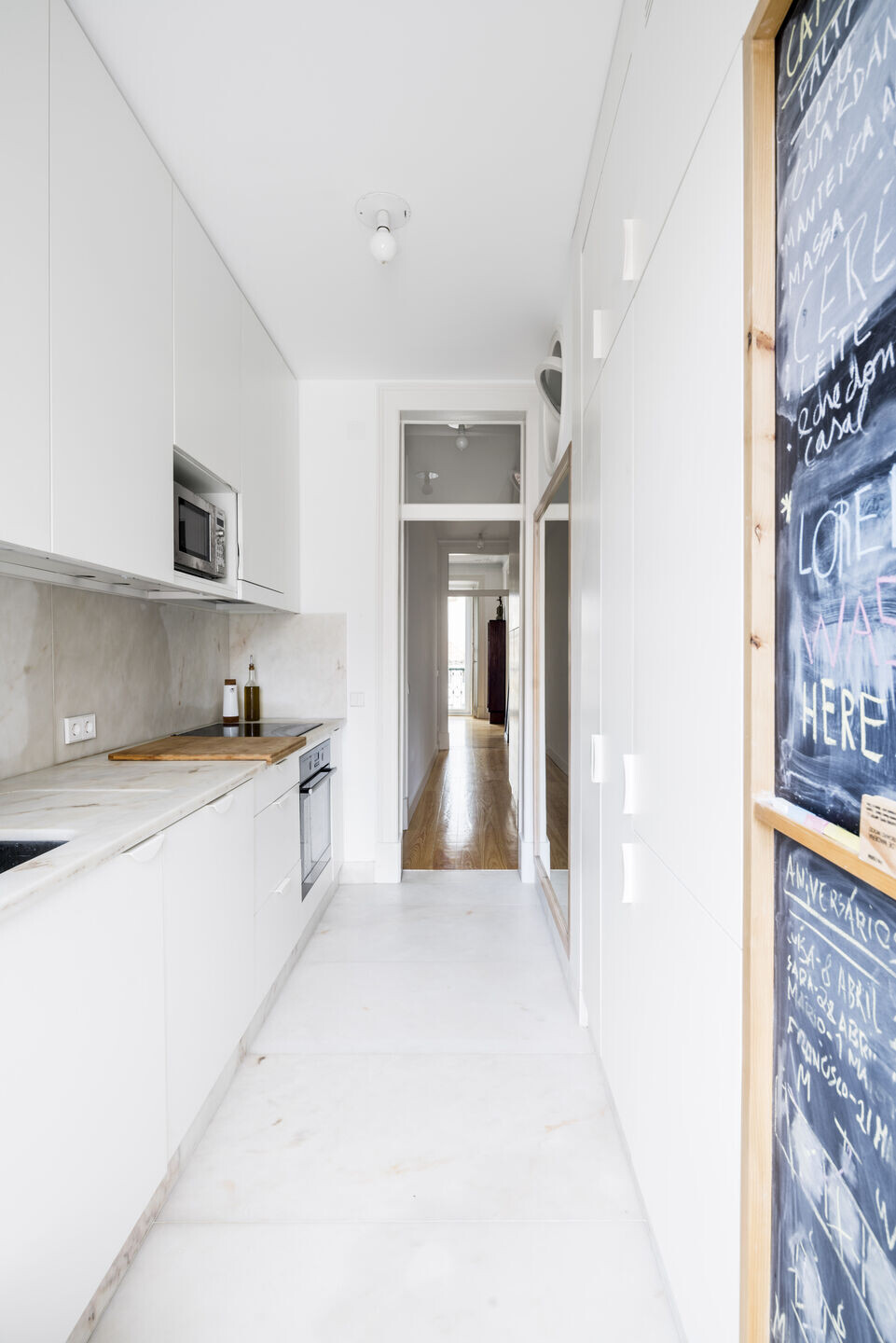 Porthole – A new circular window looks into the main room, allowing for a playful interaction between occupants on both sides. Intimacy and extra ventilation are achieved, besides being the cat's favourite. When open, the mirror on its outer surface can direct sunlight into the shadowy corners. This is also true of the mirrored passage door. A similar window, set higher, was opened between the bathroom and the kitchen.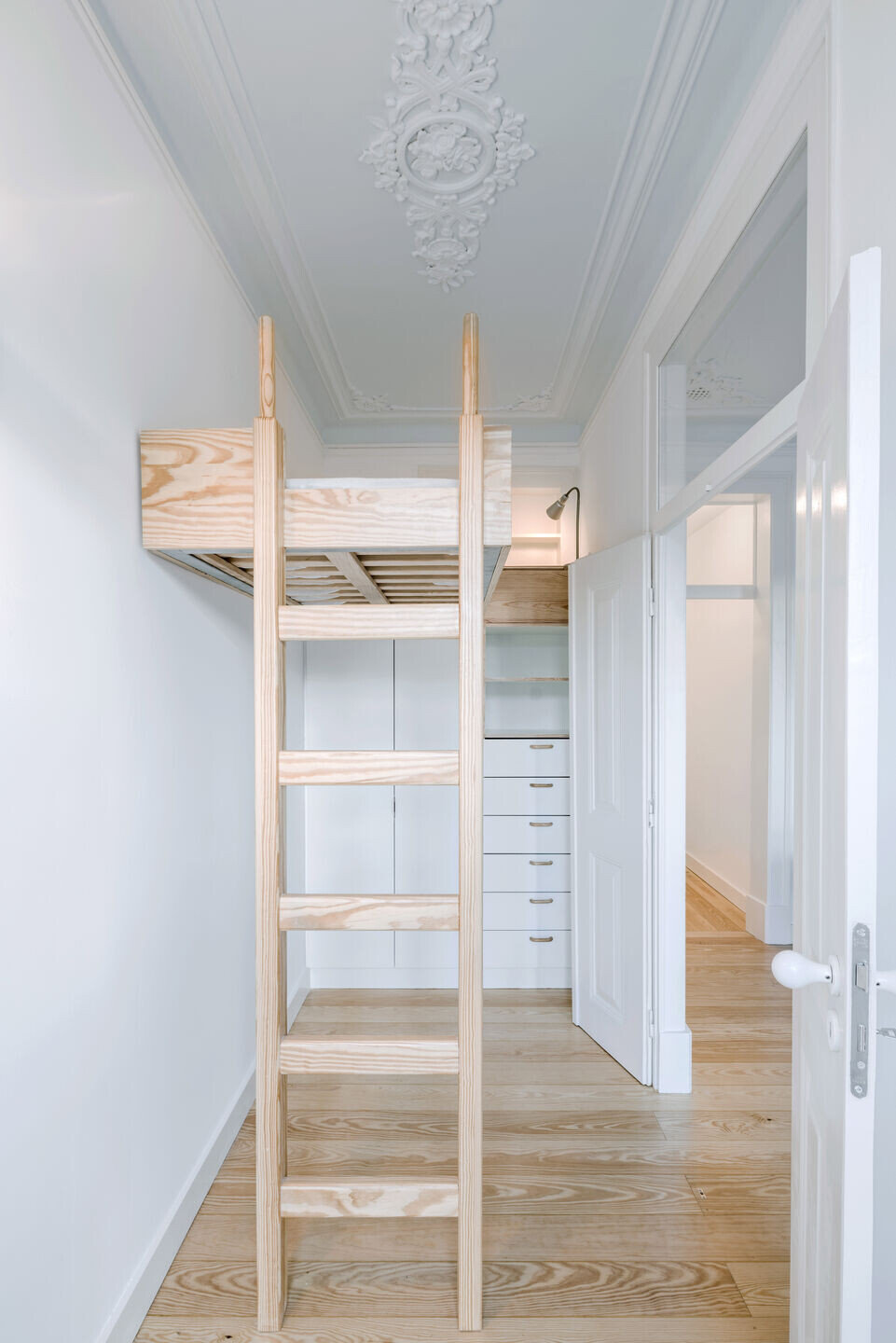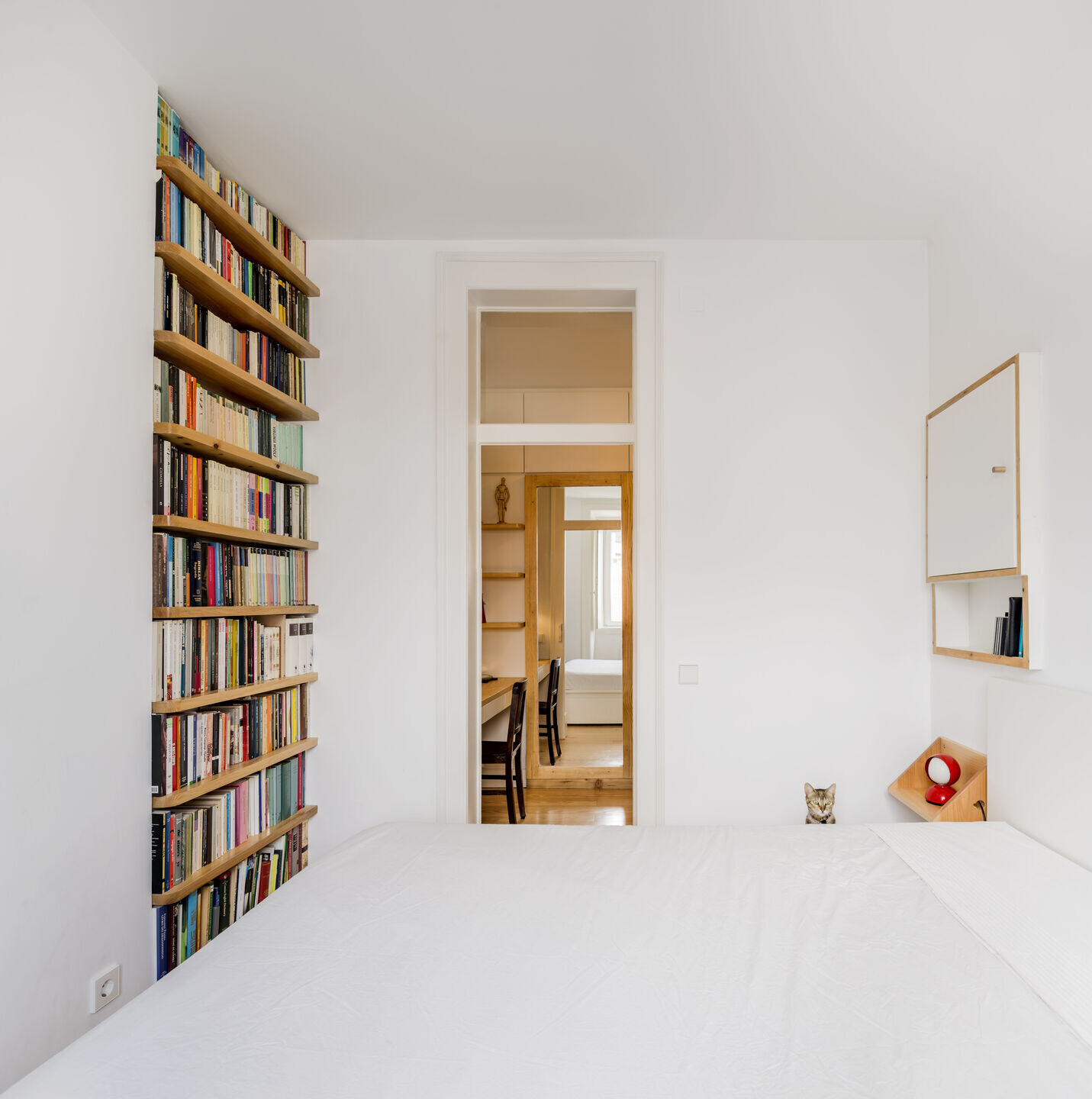 The Bunk Bed – A very small room was doubled with a bunk bed, with inbuilt storage, bookshelves and a secret lookout point over the living room.
Sky Blue – A very light atmospheric blue was used to highlight the existing stucco in the main room. This colour induces the perception that the limits are further away. This colour is also used in the closet/study which is a transition space before entering the rear bedroom.