How to magnify and open onto the city a remarkable building in Lyon from the past century? Built in 1979 by the architect André Chatelin, Grand Prix de Rome, the building of the Regional Directorate of Telecommunications immediately marked the landscape of Part-Dieu district with its 3D facades repeating the prefabricated concrete modules.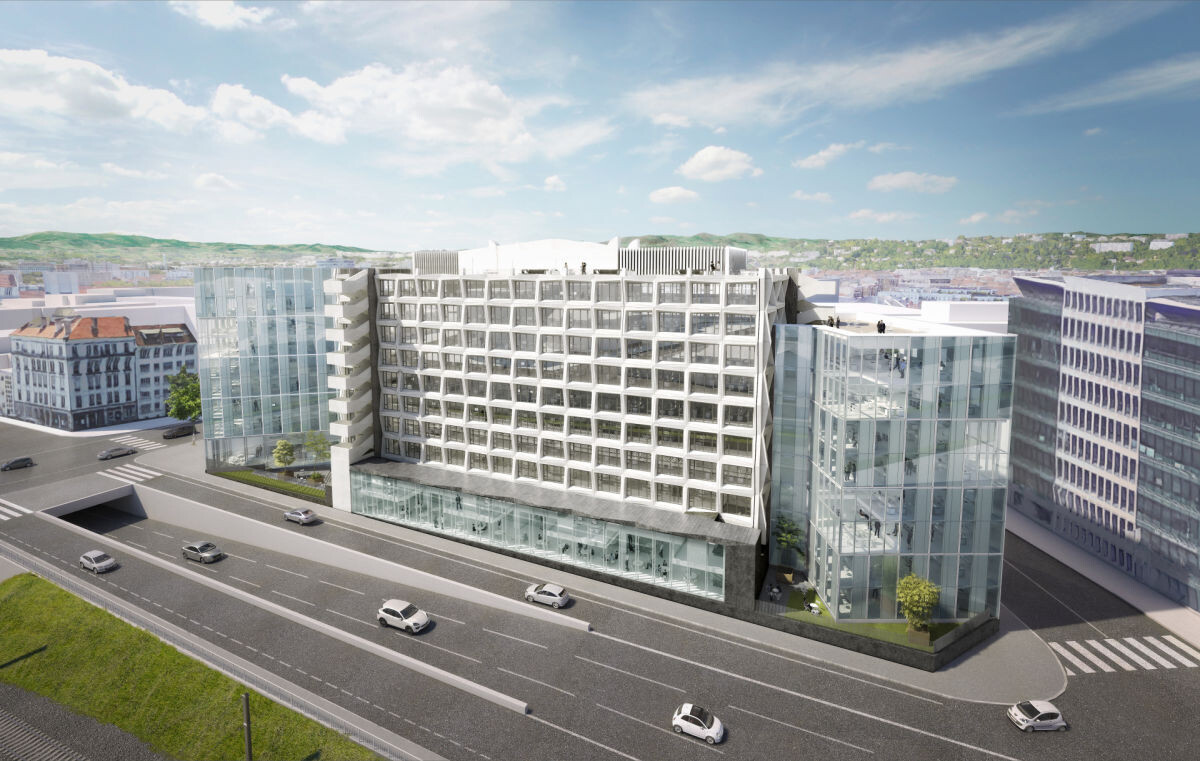 To requalify this most emblematic building 40 years later and enhance the site, AFAA added two glass extensions to the north and south of the plot. These align with the road and respectfully enclose the skeleton of the 10-storey monolith. The geometric work of raw concrete is sublimated. At the links between the old and the new, interstices modify the reading of the angles of the original building.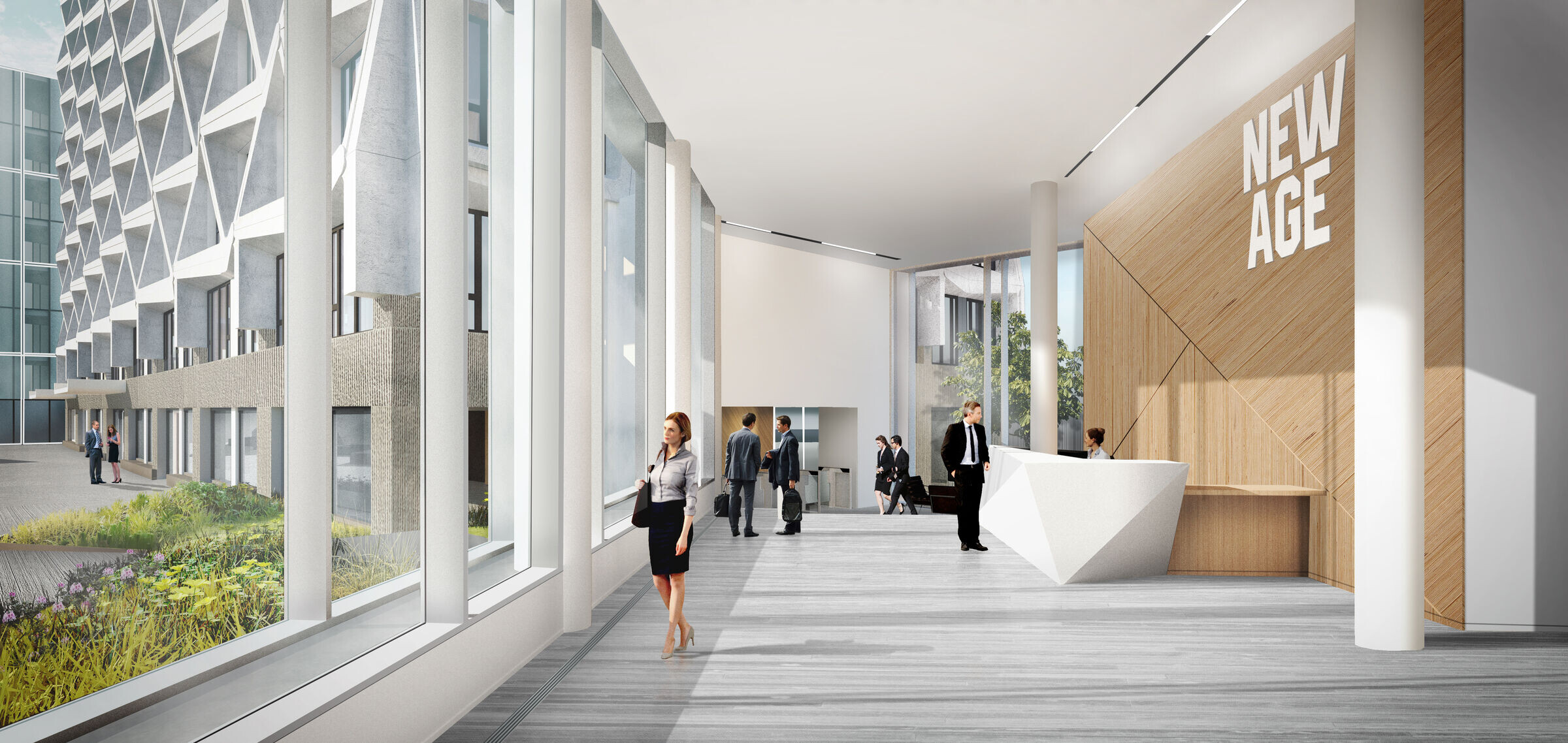 This astonishing graft between the light verticality of the glass towers and the imposing horizontal block gives new life to the concrete structure. This rehabilitation also contributes to opening up a building with a character that was once introspective. The base remains visible, in accordance with the architectural language of the Part-Dieu district, but it asserts itself as an active and lively ground floor, in total interaction with the public space.
Inside this regenerated and enlarged tertiary complex, the floors are designed as bright, comfortable and fulfilling living spaces. The same care has been taken in the duplex restaurant, the vast hall overlooking the garden and the rooftop, which is particularly welcoming, so that future users feel at home.