RATP Habitat has just received its new headquarters at 158 rue de Bagnolet in Paris' 20th arrondissement. Atelier du Pont designed a wood frame, three-story building for this project nestled amidst a densely constructed block. Sculpted into different levels, the south-facing terraces make the rooftops fully inhabitable, blending architecture and nature. The studio also designed all the interior spaces, furniture, and signage, working with the client at all stages to define its new workspaces.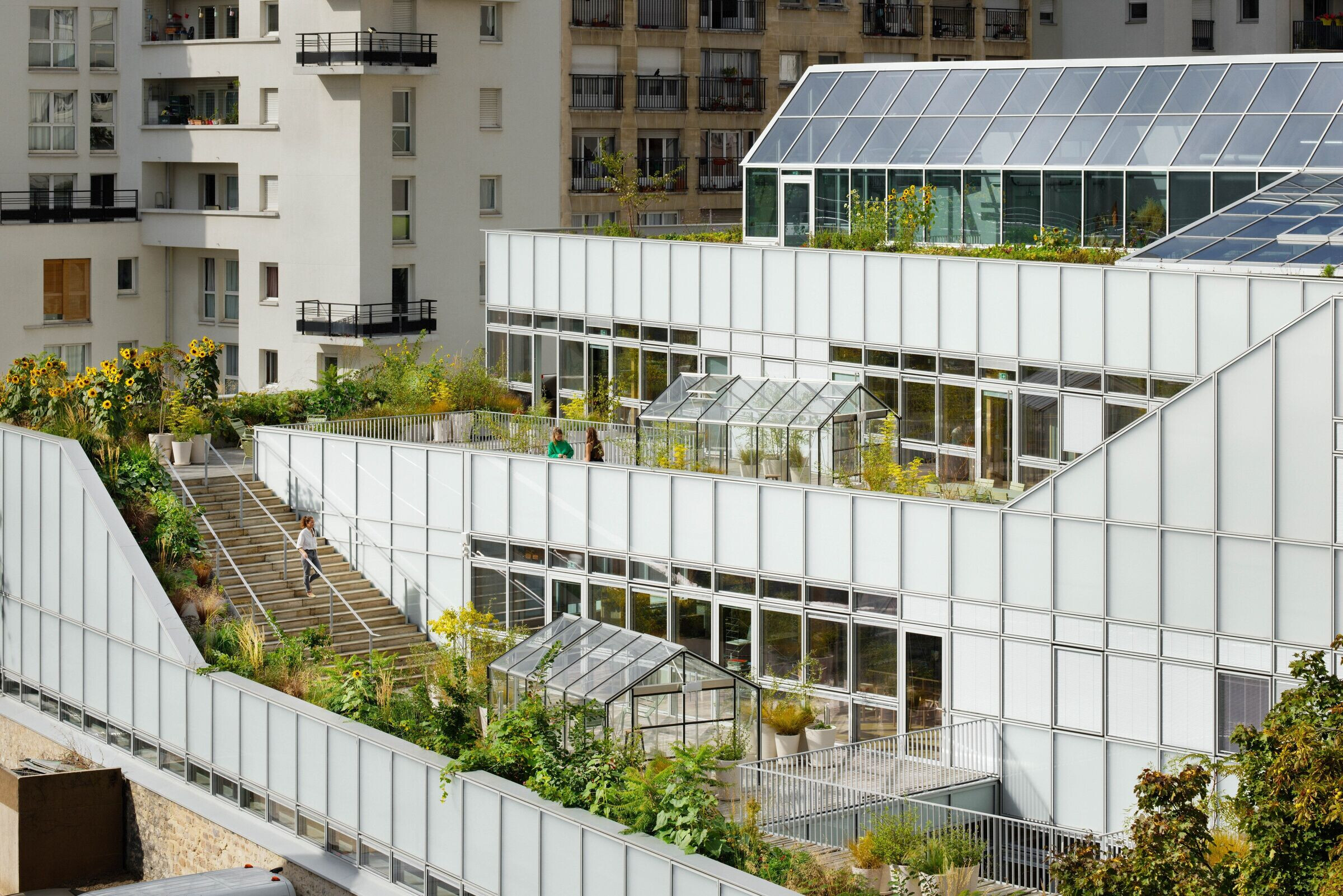 The interior spaces are flexible and upgradable. Emphasis was given to the sociability, adaptability, and domesticity of the various work areas. The project was designed to promote interaction and exchange among everyone who work here, both in and outdoors.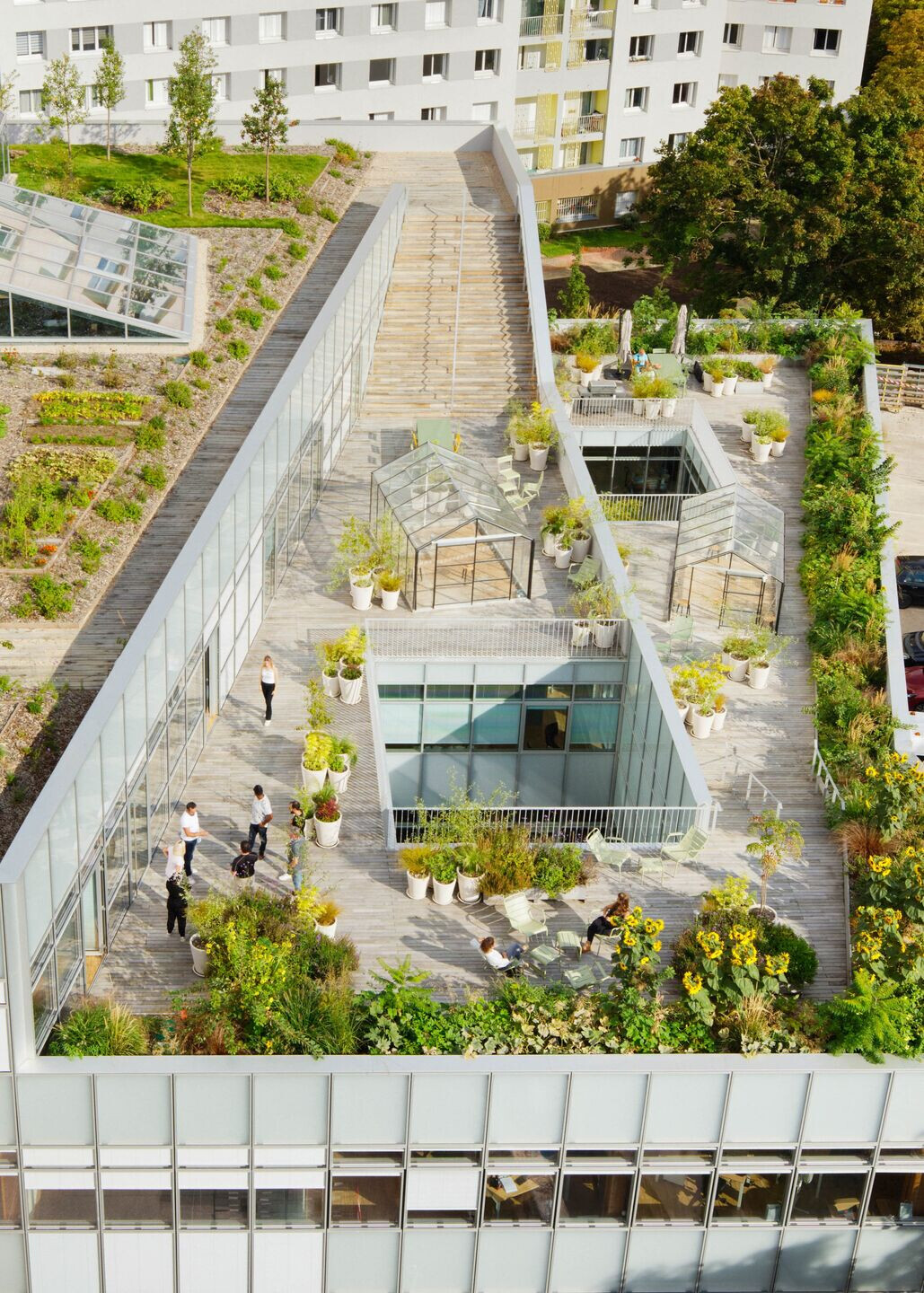 The new RATP Habitat headquarters are accessed through the portico of a housing complex. The building takes up the entire parcel, and so, the space that is fully occupied on the ground level is offset by the succession of open rooftop vegetable gardens. Its post and beam framework is in glued-laminated timber. The grid of the timber framework is aligned onto the existing parking structure, limiting the structural rework below ground. During the construction, this method lowered noise levels for the neighboring buildings.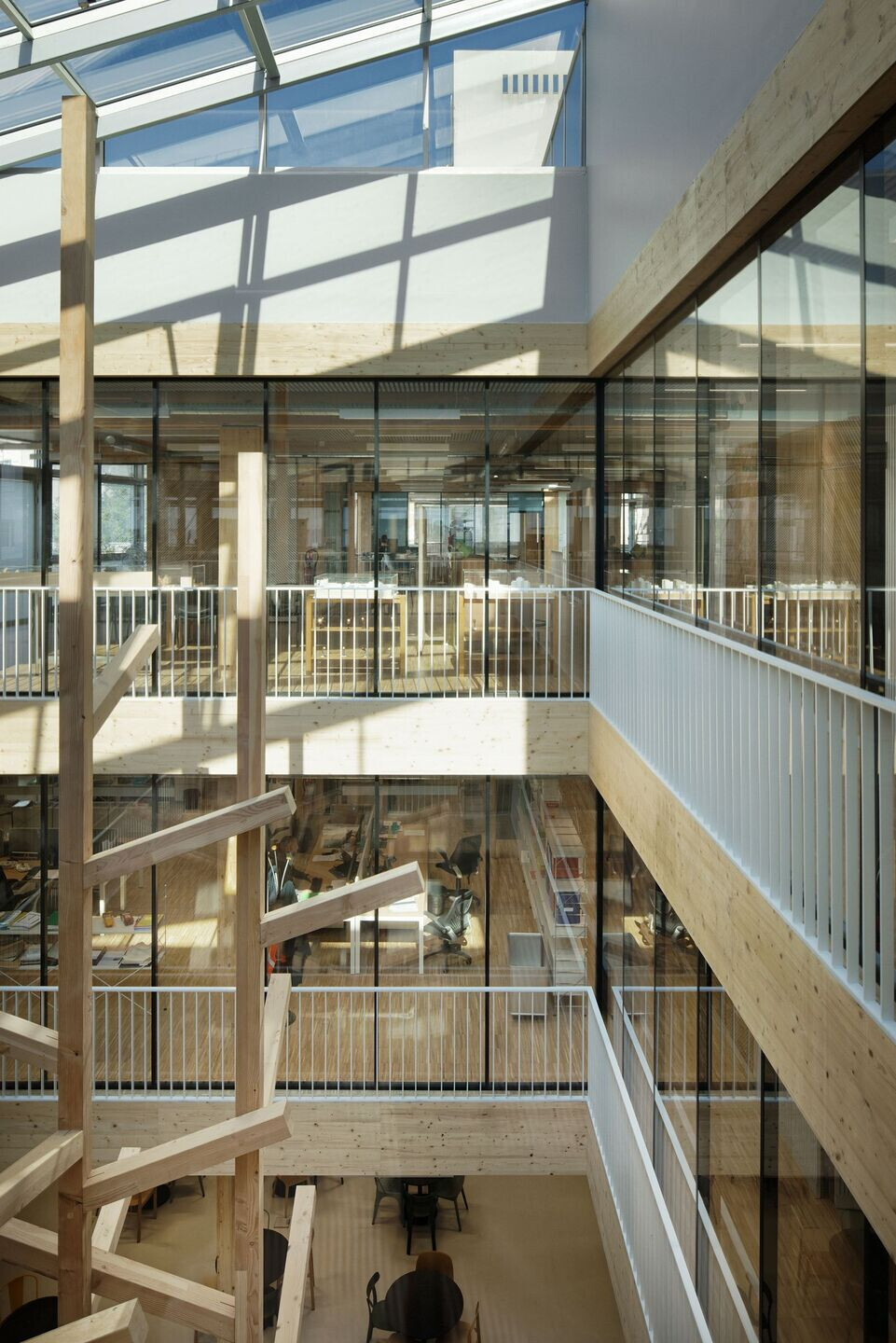 The space is organized around two patios and an atrium that distribute natural light evenly across the entire building and provide an effective source of natural ventilation. The services (bathrooms, reprographics, storage, and others) were consolidated along the north side of the building to create large workspaces that can be reconfigured at will.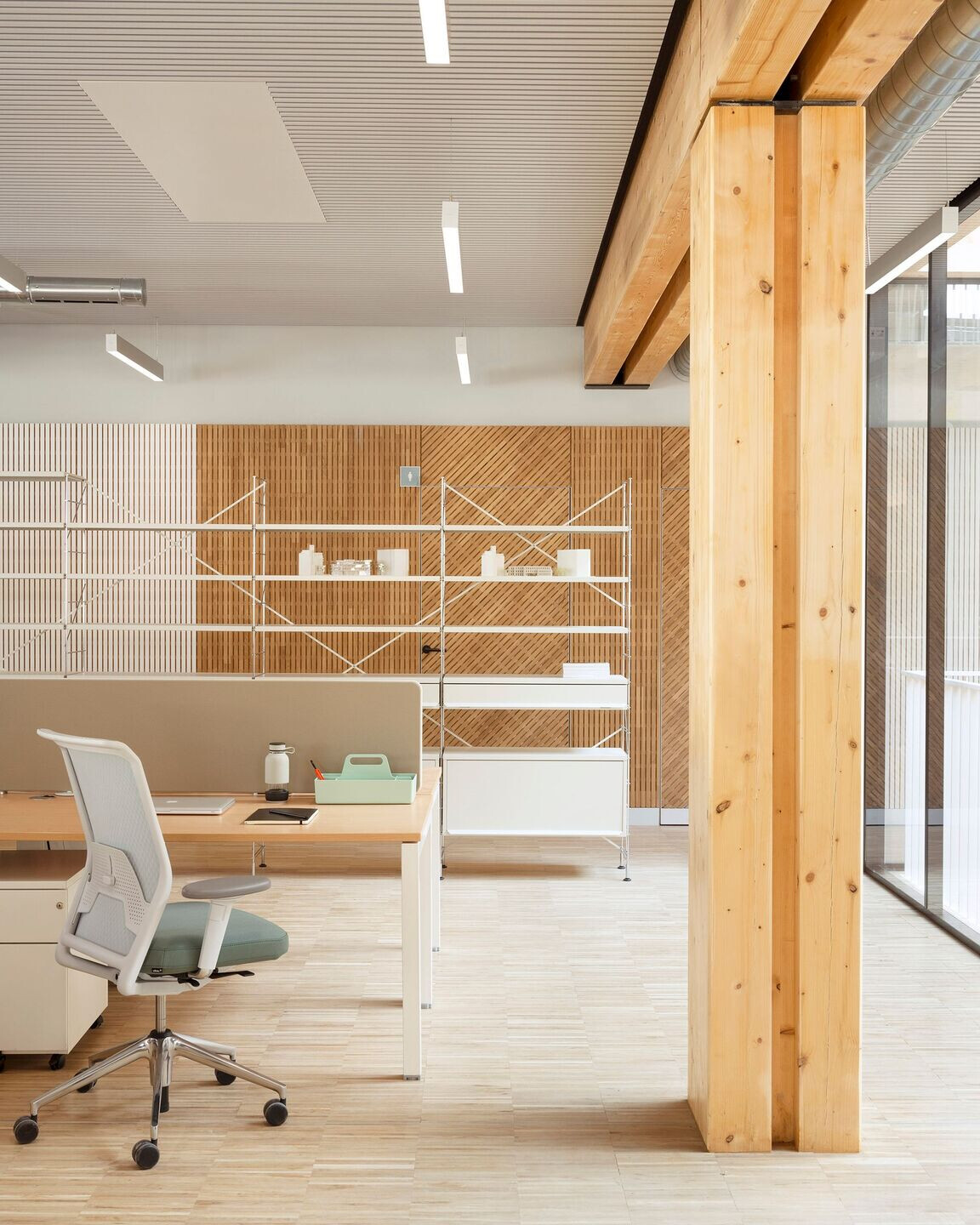 The interior all-wood stringer stairwells have been left open to allow natural light to filter in. They encourage employees to use the stairs instead of the elevator, thus becoming another meeting point. The three levels of terraces are connected to one another by large flights of steps that allow people to move from one level to another without having to go back inside.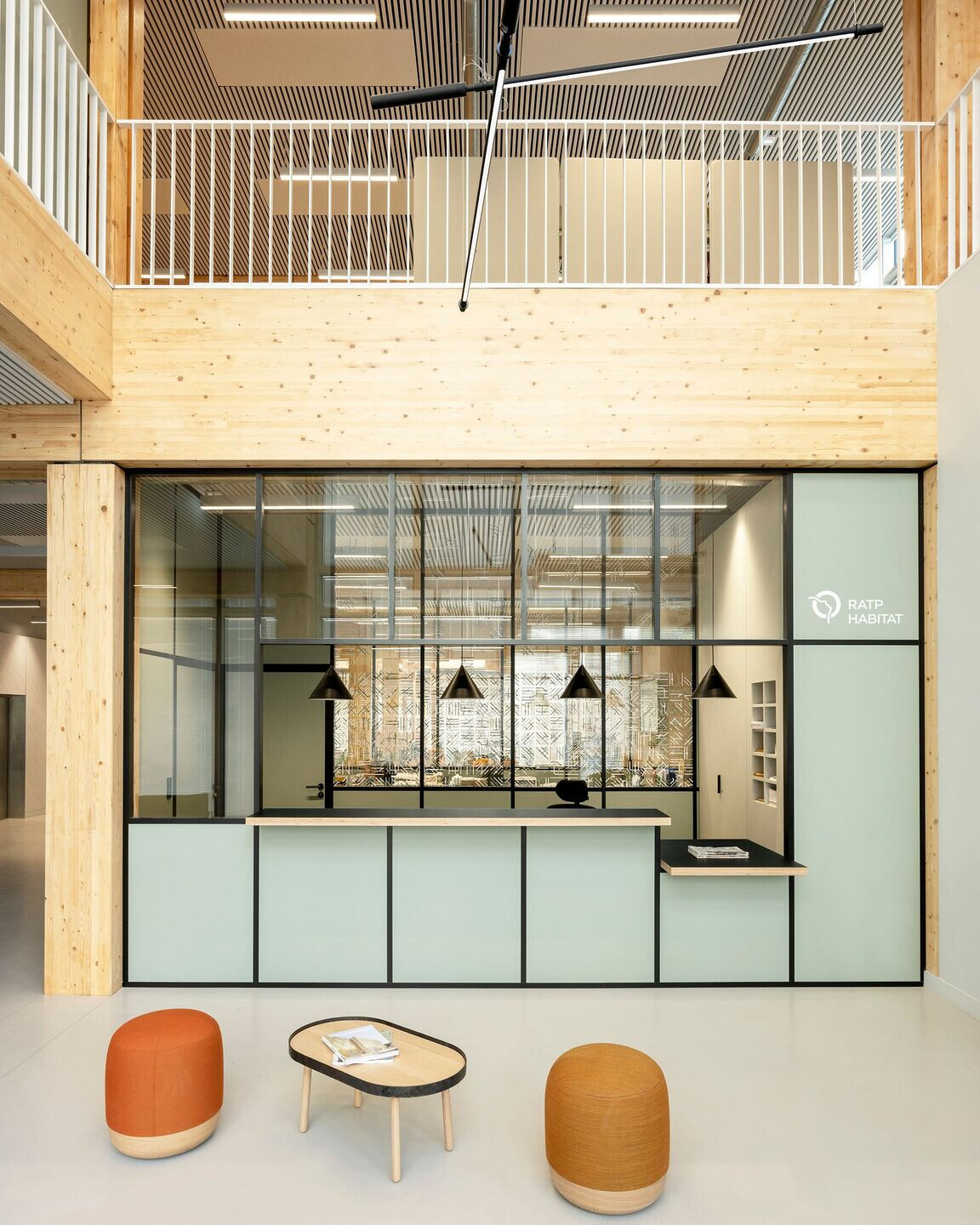 The two floors of offices were designed as an open floorplan that can be reconfigured with mobile partitions to adapt the space to different practices — from shared to closed offices, collaborative spaces, meeting areas and creative spaces—and their future evolutions.