One Space is proud to have designed the world's largest private equity firm's office expansion at Two IFC. Prior to our interventions, the client had undertaken only minor modifications since they took possession of 1.5 floors in this landmark, harbourfront tower upon its completion in 2003.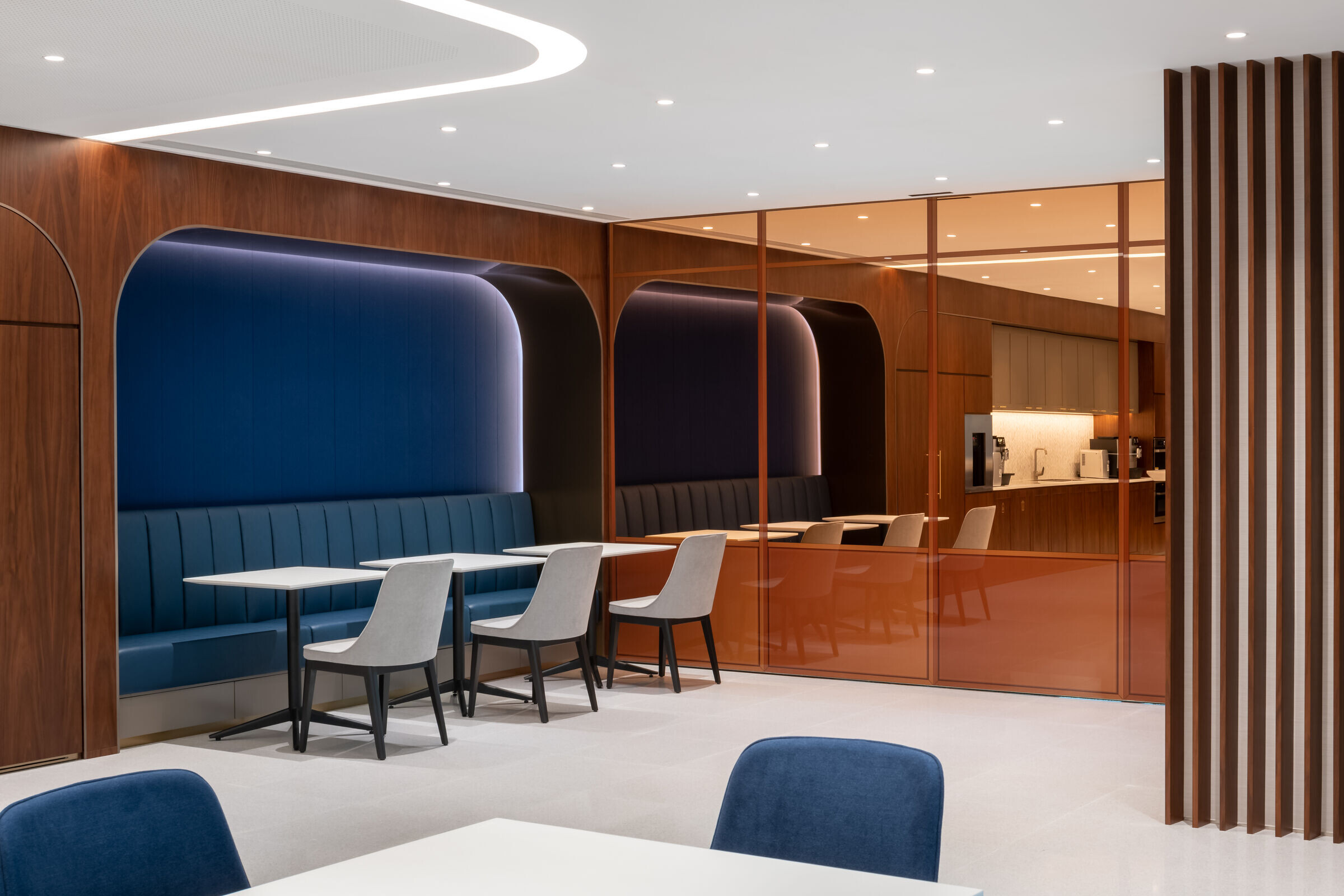 The opportunity in 2019 to take up additional space would yield an aggregate of 38,000 sq ft in total, and would become a catalyst for space optimisation. Working directly with the Regional Chairman, we were briefed to establish a new workplace model capable of accommodating anticipated growth, facilitating new work-styles, and attracting & retaining the industry's top talent.
This transformation prompted the introduction of a new internal staircase, connecting the two floors and activating a new Community Zone that would serve several purposes – as a work-lounge, social hub, town hall and event venue. This open staircase now acts as a centerpiece and social connector, occupying a double-height void that affords high views across the Community Zone and Client Suites. Conference rooms can be combined or opened up into a multi-purpose venue for events and seminars, with catering set up in the open pantry area.
The Brief also required a facility for Touchdown work by non-resident staff, which our design accommodates in a setting that evokes a first-class airport lounge, offering diversity, choice and versatility.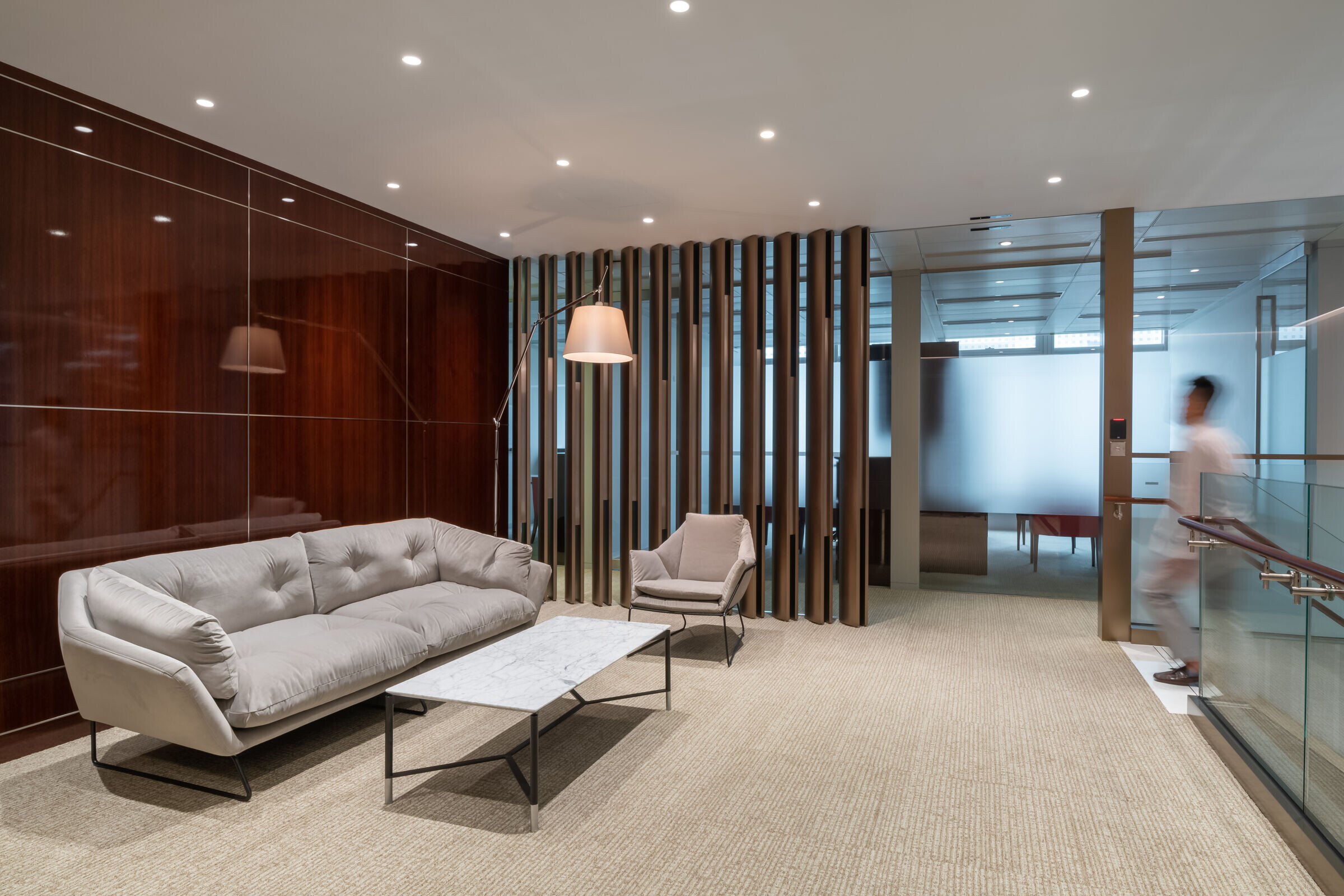 Our design challenge was to seamlessly integrate these new facilities into the pre-existing look-&-feel that this Client has established globally, at once embracing the brand's heritage and signaling its future. For example, their signature walnut timber veneer wall paneling is retained, but deployed more discerningly and made more modern in its detailing. Both the new and refreshed facilities incorporate state-of-art audiovisual technology and wi-fi throughout to facilitate mobile work. The founder's carefully curated original collection of artworks was closely integrated into the interior architecture. The revitalised workplace feels bright, open and better-connected, where employees can find a much-needed quiet space, as well as new opportunities to interact and socialise.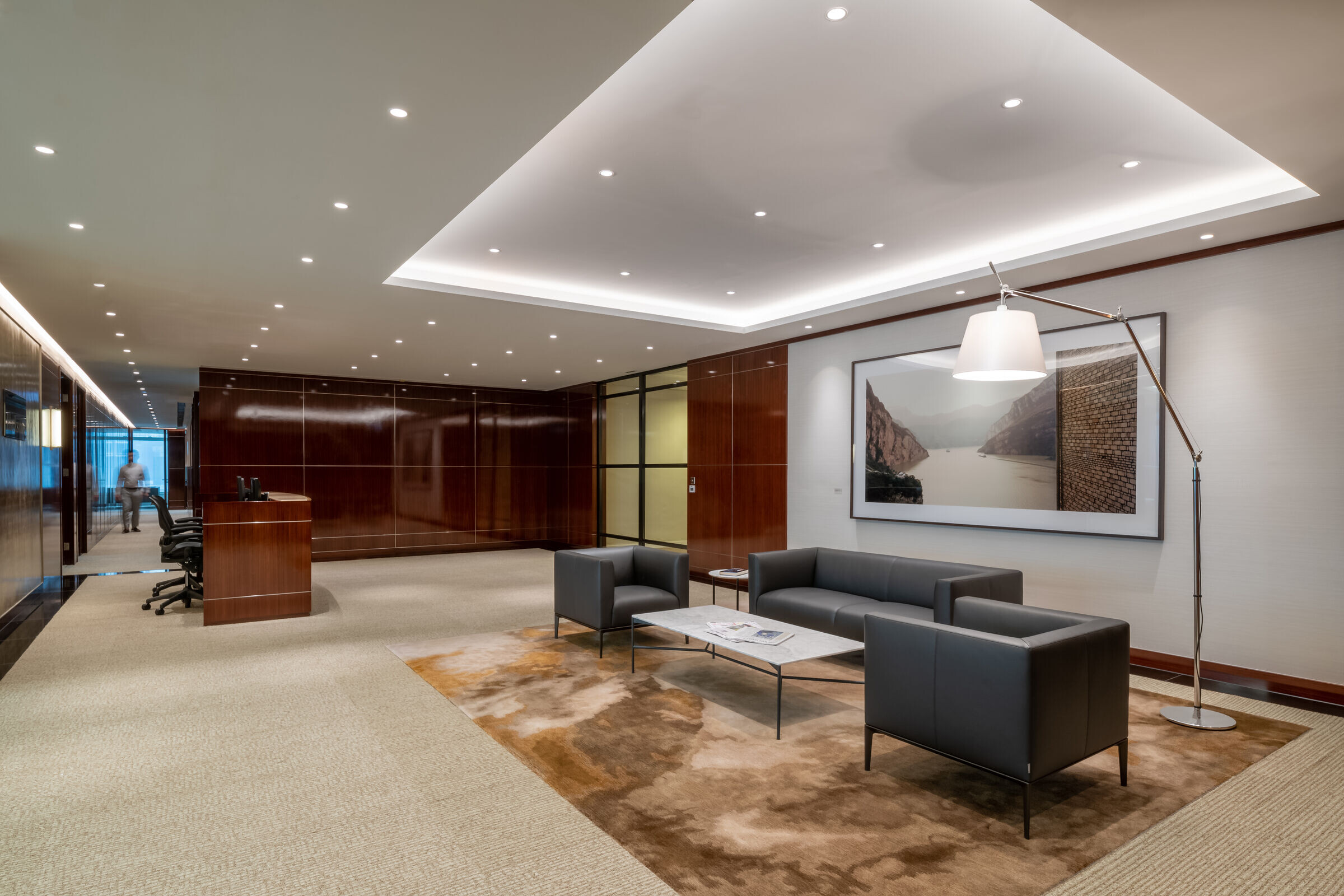 Working in a live, operating environment, we executed the construction over 10 phases to carefully avoid any disruption to the firm's business. This complex and challenging project was carried out in collaboration with Jones Lang Lasalle as Project Manager.