Open, functional and versatile, this research laboratory aims to become Nexans' new technological showcase. It fits naturally into the economic and urban center of Lyon Techsud, an extension of the Biopole de Gerland.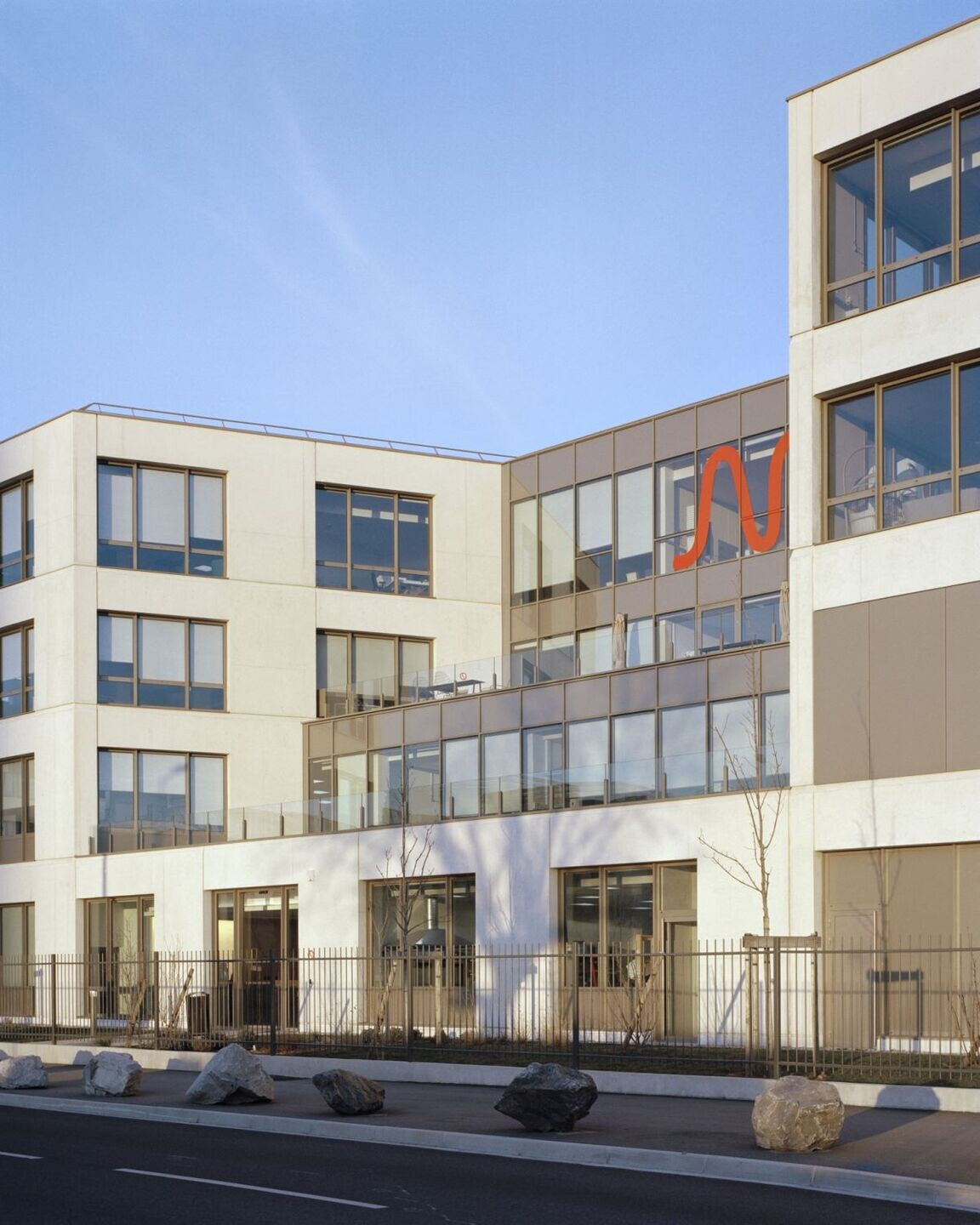 The architectural style is inspired by historic industrial hotels. This 5970 m² building draws strength and character from its solid white concrete facade punctuated by a succession of thick and asymmetrical prefabricated panels. This monumentality is matched by the delicacy of the wooden joinery.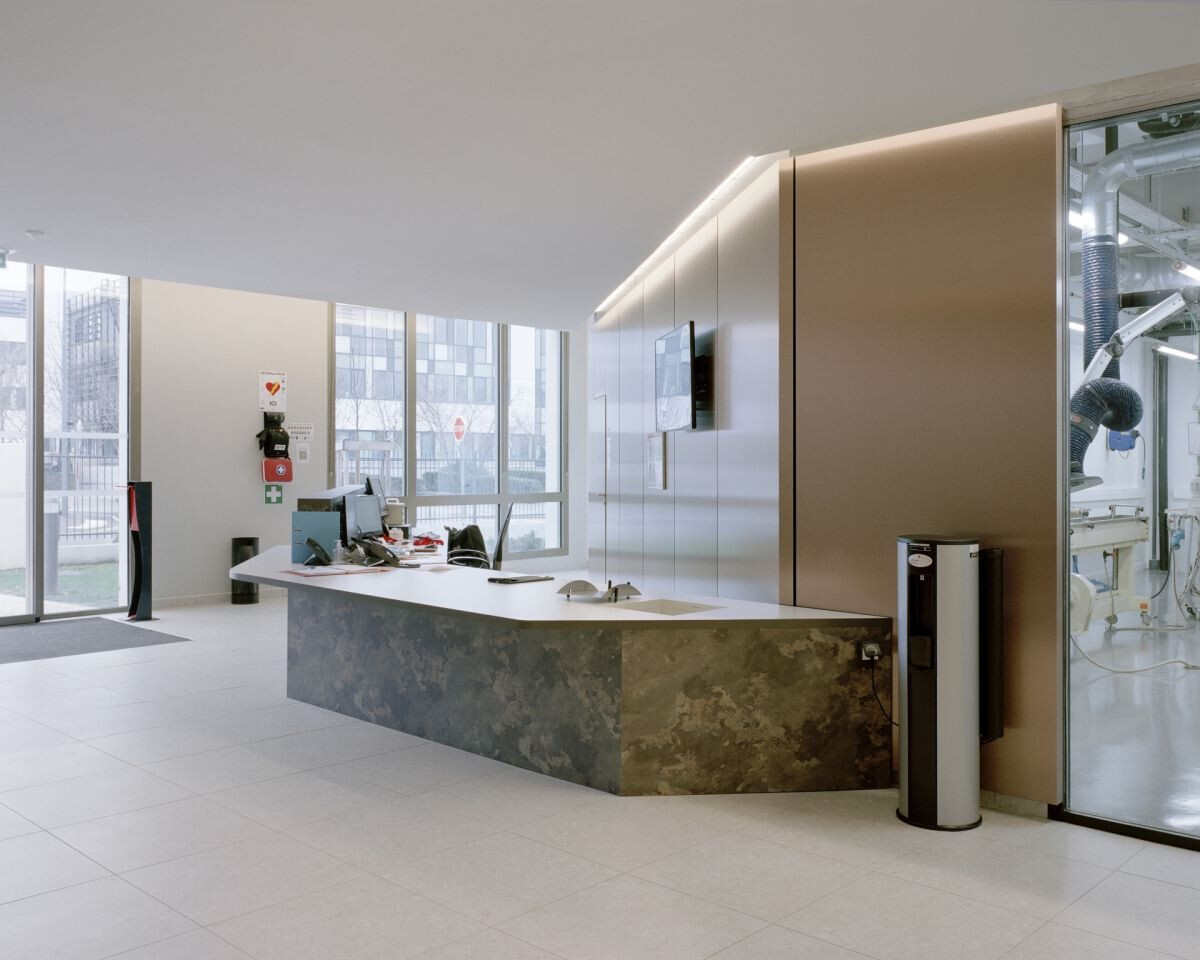 This treatment gives a contemporary urban look to this set whose volumetry appears simple and obvious. The central part deforms to bring light to the center of the building and offer terraces in the extension of the workspaces. From the street, the passer-by perceives a living and animated facade.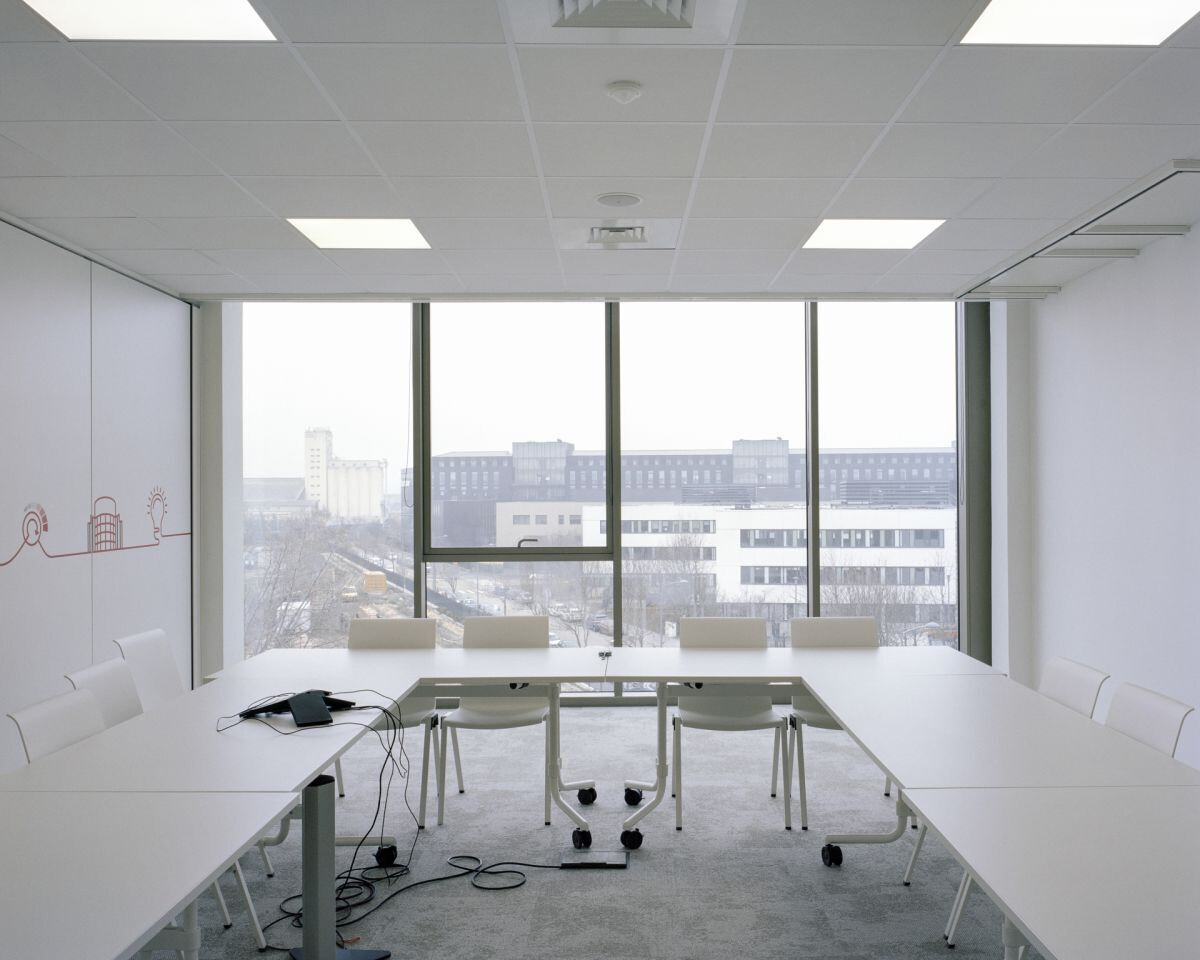 The ground floor is divided into two parts: one, in double height, is reserved for storage and the second accommodates the process. A showroom is installed in the upper levels.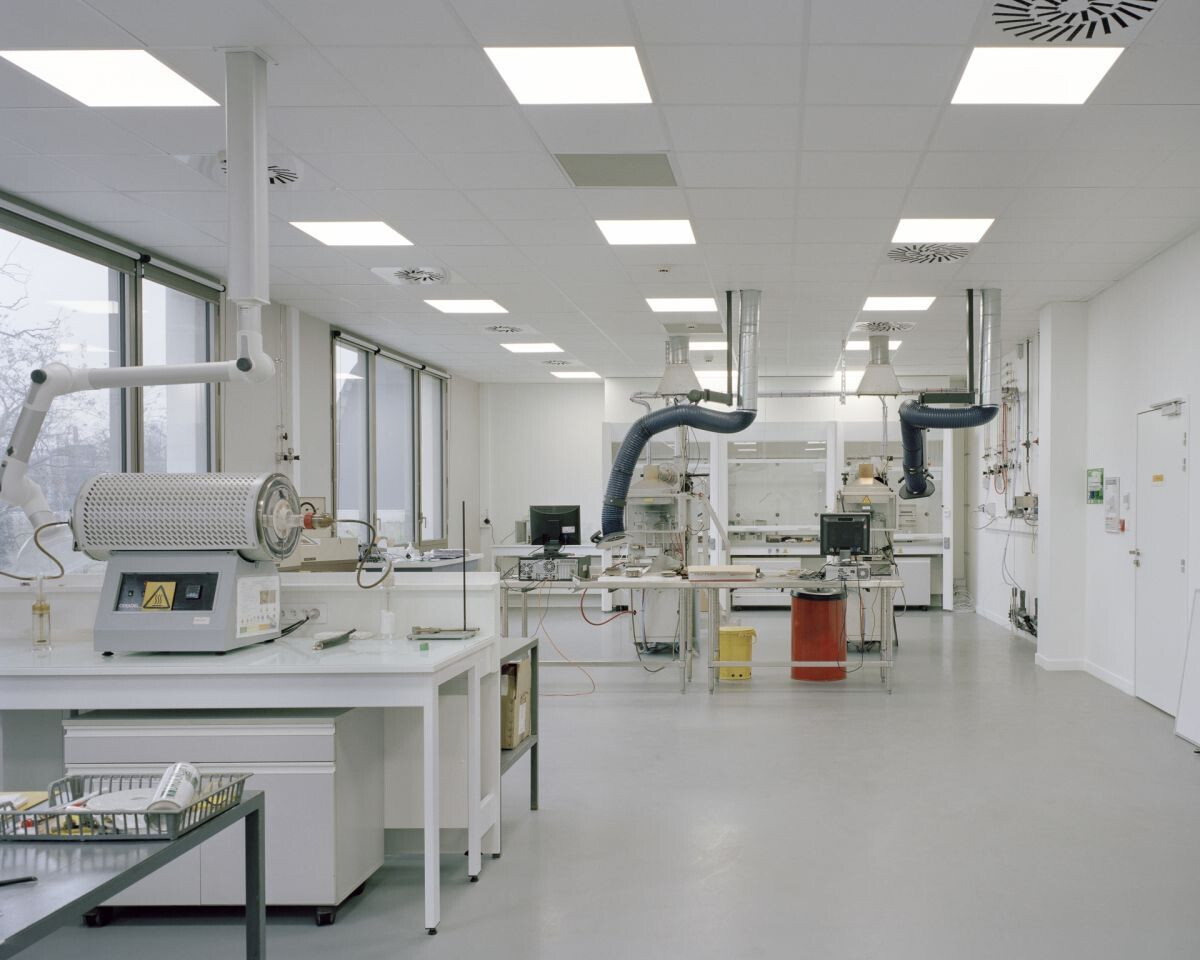 User comfort was one of the priorities of the architects, who maximized the contribution of natural light, planned multiple outdoor spaces and took care of the flexibility between the process and office areas.