A HOTEL OF THE FUTURE THAT LOOKS TO THE PAST
Smart Hotel is a metaphor for our times of the present, trapped in circumstances that project us in a better future through each of the activities that man is capable of carrying out. In only 30 m2, inspiration and a totally organic space have been the foundations of a new challenge that the studio Ruiz Velazquez has successfully faced.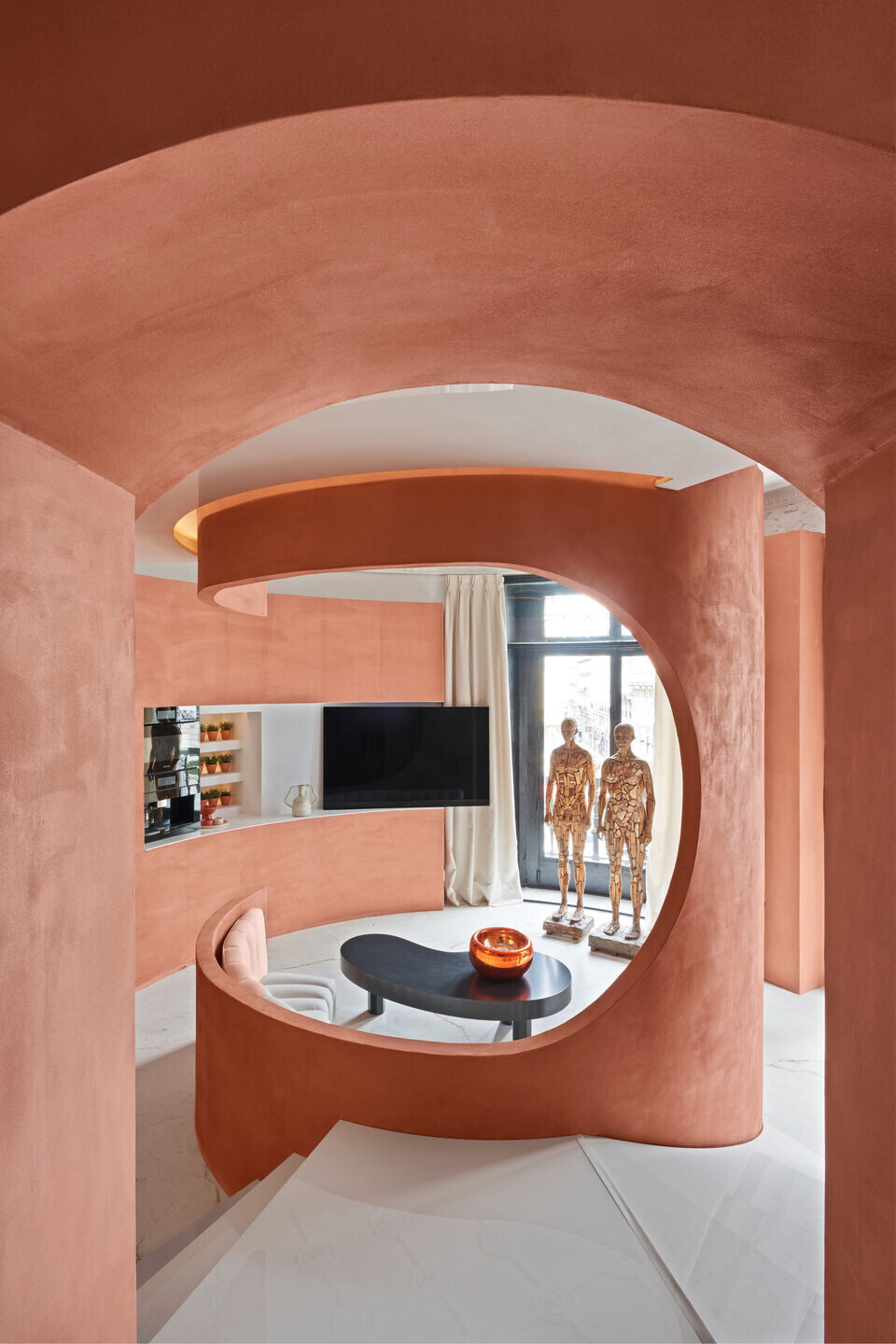 This project dissolves the limits of the interior, models the structures to be able to contain the movement of expanding perspectives without angles and recreating the living continuity of nature, where everything has a purpose and a reason for being. The architect's vision is lived when entering the space in an enveloping way, with spaces that respect the dynamic form of each individual.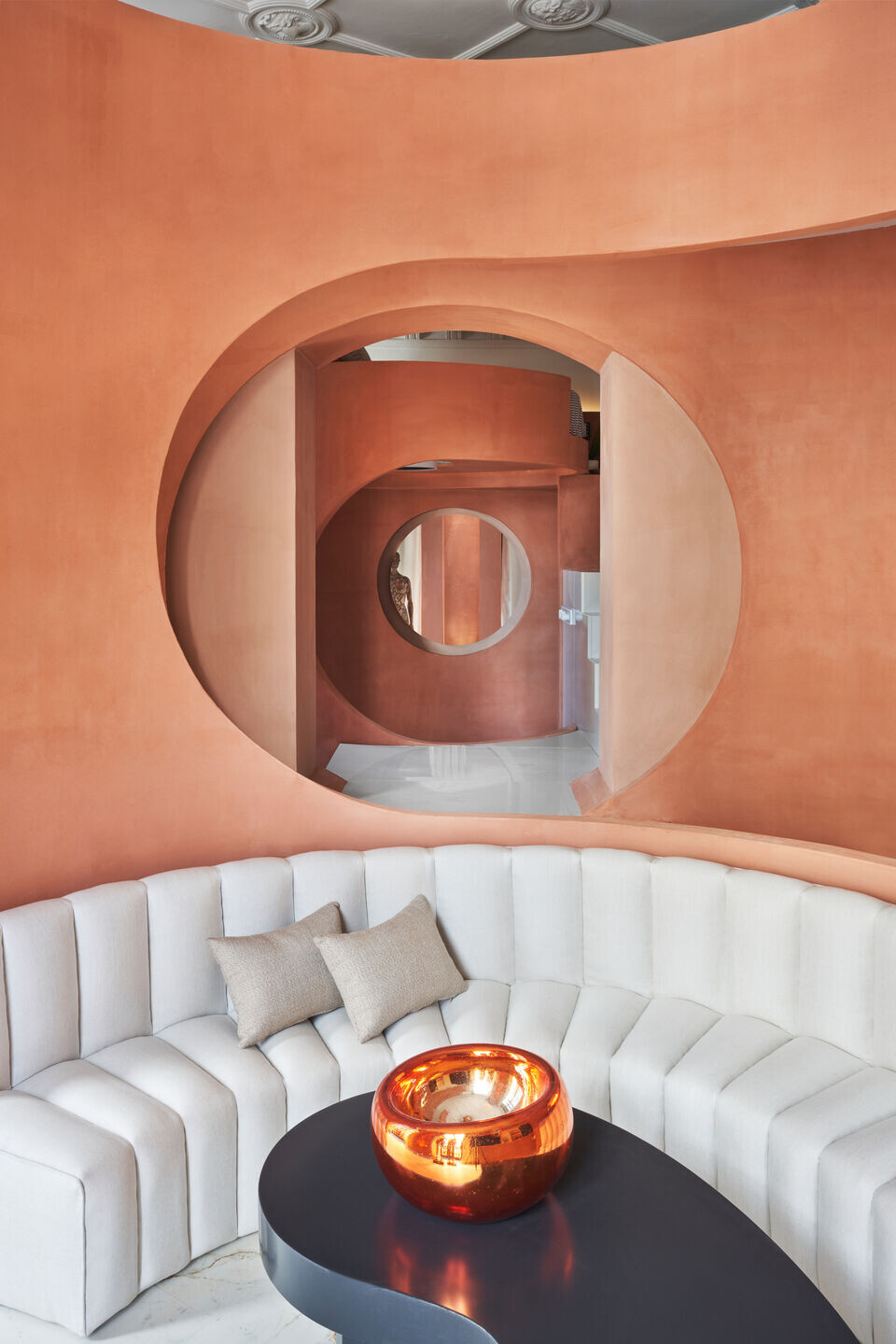 Actions of light, the projection of architecture is a metaphor for the maneuverability of the use of elements that allow us to activate the different sources of life that make up our habitats, controlling our consumption and connecting operations that we carry out on a daily basis. A project where movement really FLOWS from the inside to the outside, from the walls and structures to the technological elements, where a new concept of SMART INTELLIGENT HABITABILITY is generated.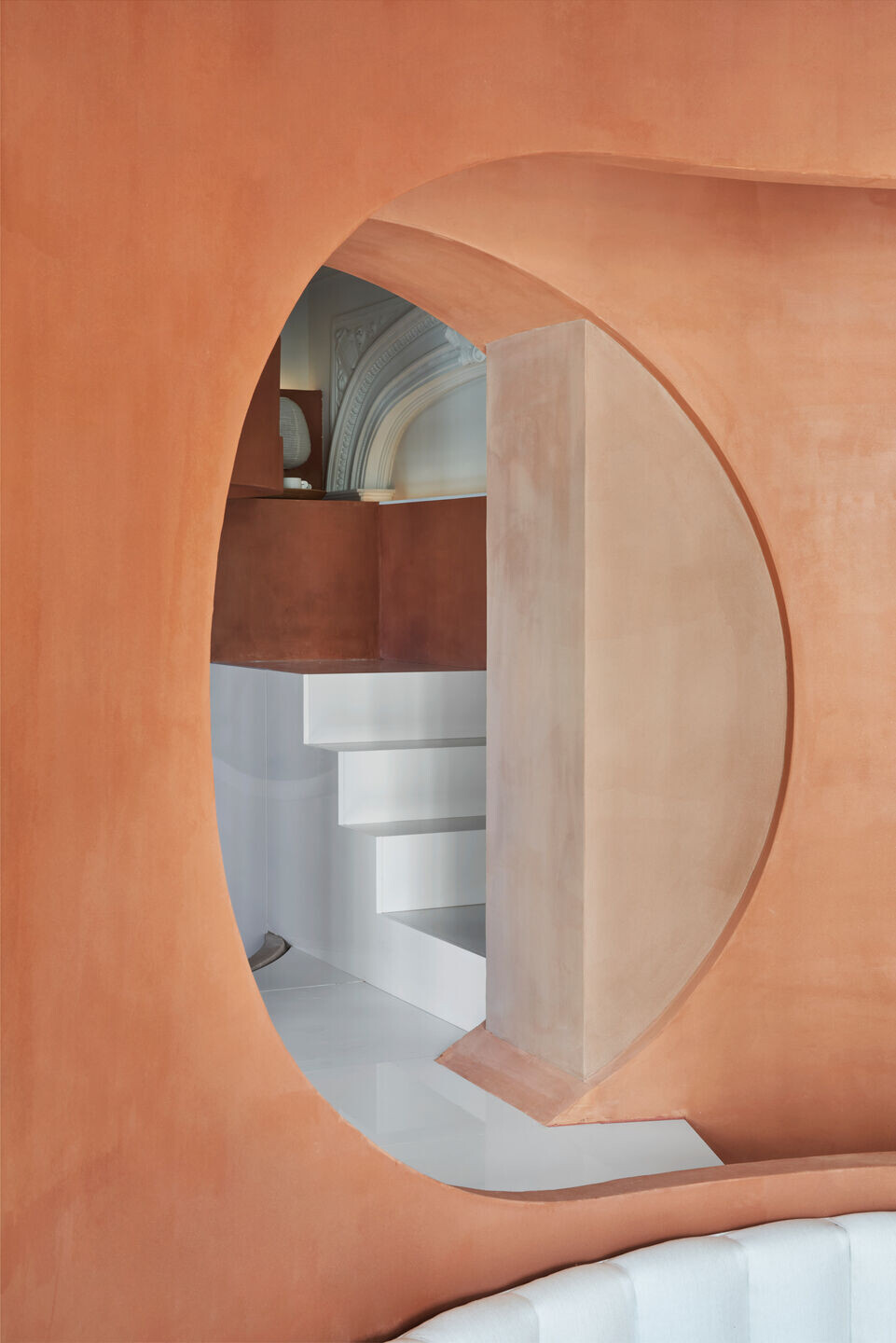 The project structures the space in a THREE-DIMENSIONAL way, blurring the axes: width, length and especially height, one of the least used coordinates in housing design. The objective is to make visible, from the mere 30 meters of floor project, an experience of habitability that becomes an ergonomic shape WITHOUT LIMITS, where the inhabitant can awaken his senses.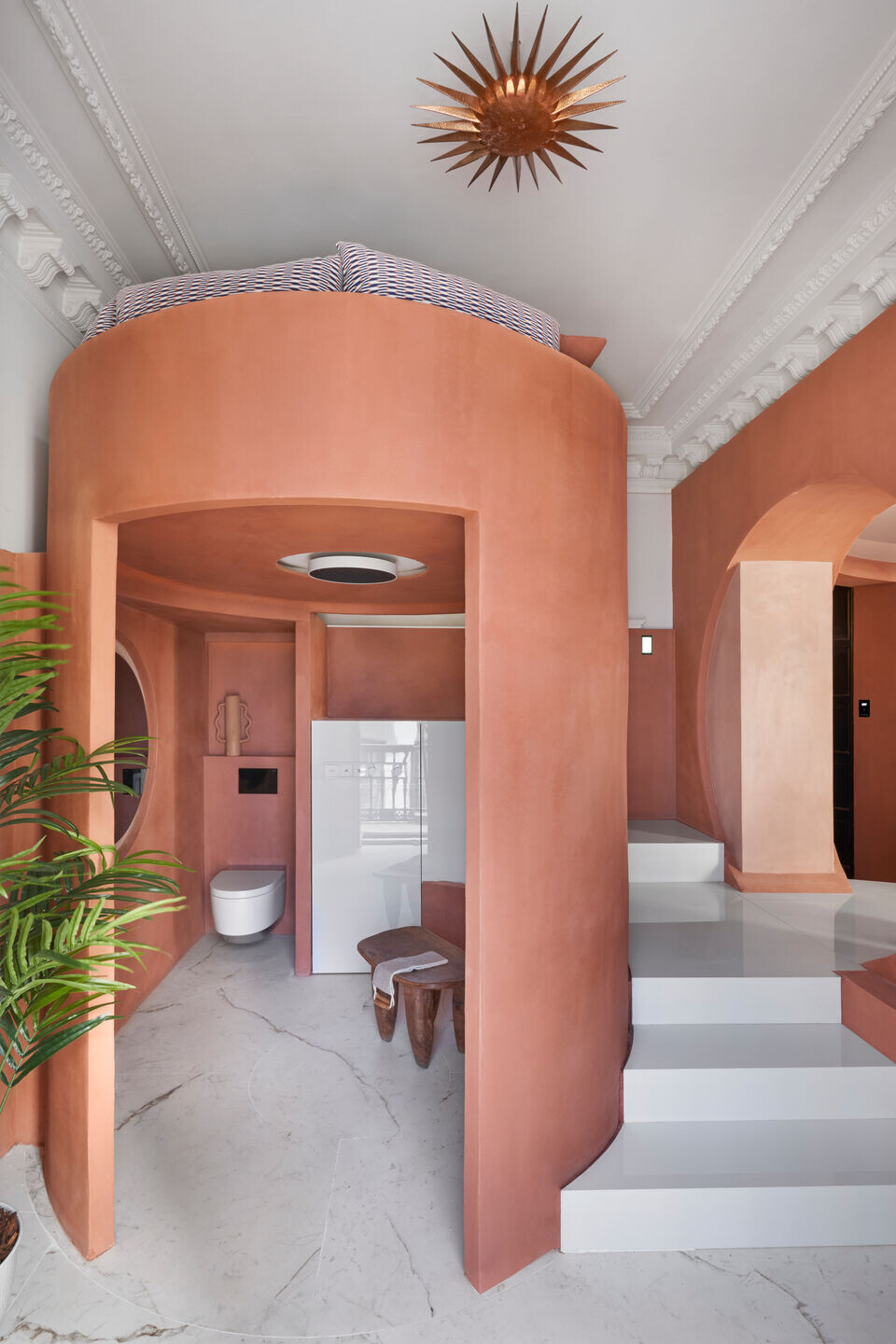 There is no conceptual discrepancy between cladding and building, between covering and structuring, the connectors of that architectural sensation are the materials. Mixture of earth and water, CLAY embraces and protects us, regulates humidity, increases energy savings due to its high thermal inertia, improves odor absorption and is an effective insulator and acoustic absorber, characteristics that provide us with proven benefits for our health and comfort.Eco-designed, and ergonomic, this space integrates vision and function with a maneuverability focused on the comfort and dynamism of our homes.