The concept for the design is originated in the local Mediterranean- Oriental style translated into a modern & minimalist design. It is a mini- apartment with mul<func<onal- smart space.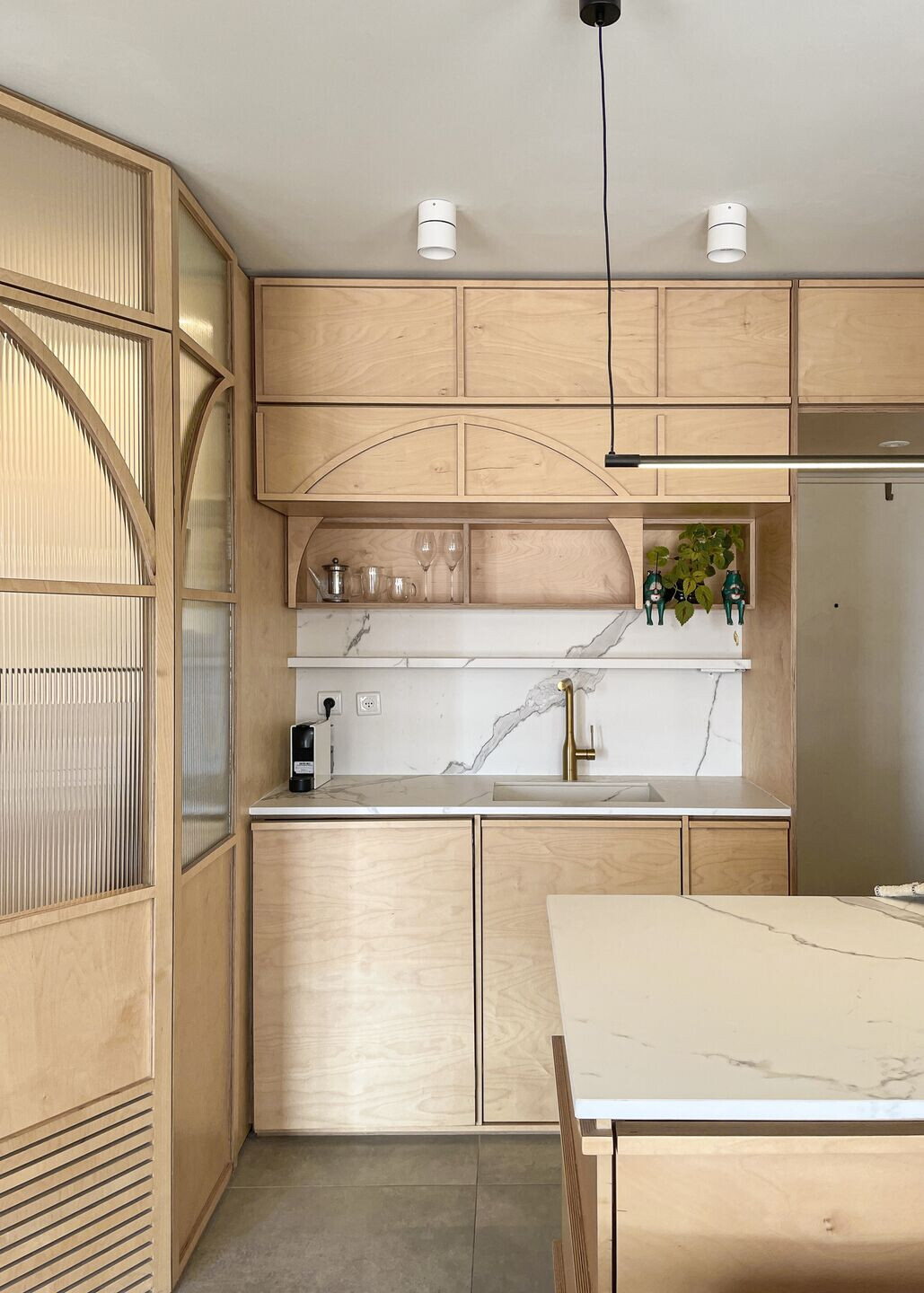 The apartment is located in NOGA, a district situated between the historical city of Jaffa and the first neighbourhoods of Tel Aviv, the younger, modern sister of Jaffa.The building is composed out of micro apartments to facilitate young people which promoted the area that was once called 'liGle Paris' (20's-30's) and over <me, alongside historical events was neglected on all its unique architecture.
The apartment was planned with an open layout. One space offering flexible uses in order to maximise the usable living area and enjoy the urban landscape, the see view and the natural light from its balcony's windows.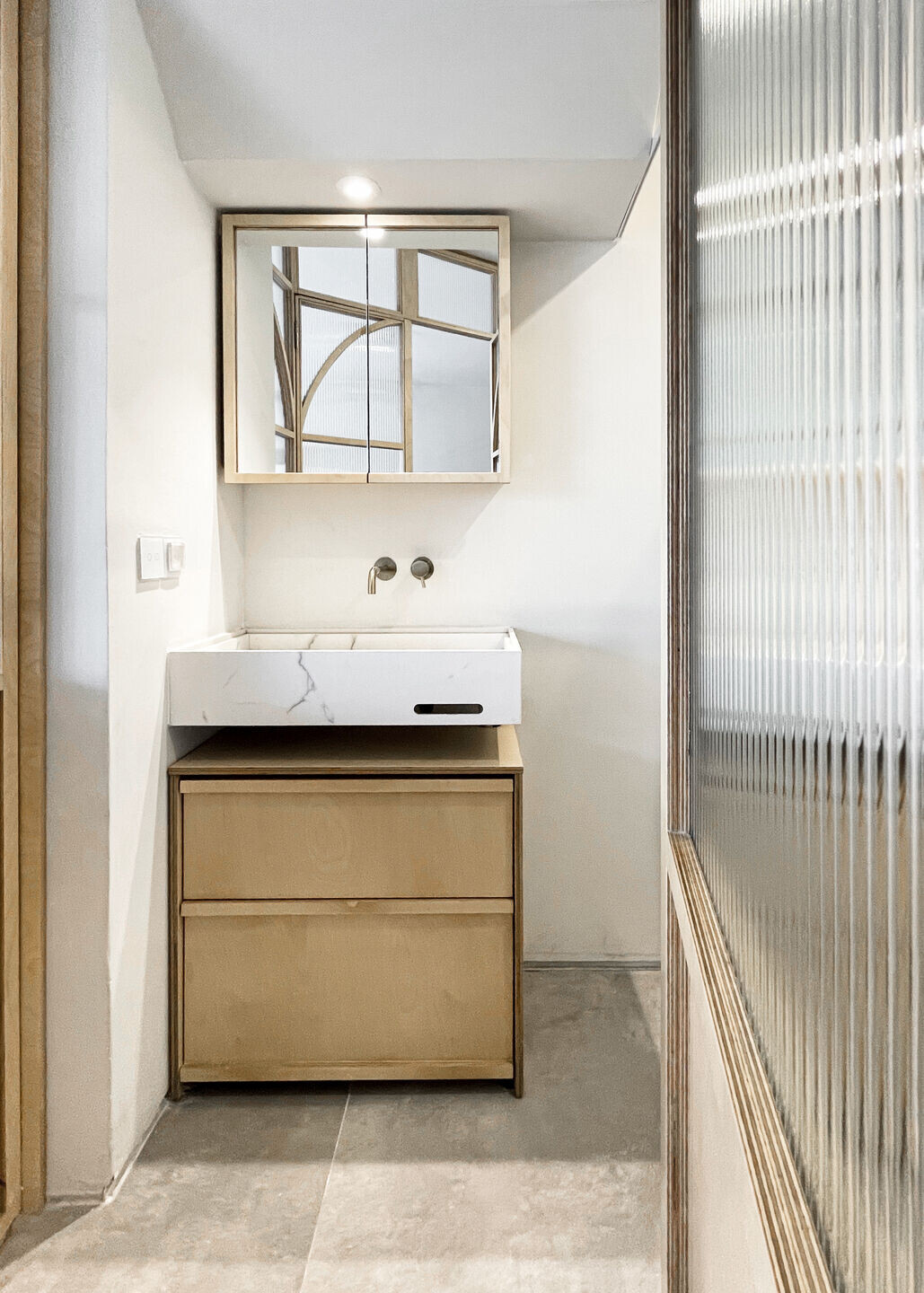 The design language is composed out of local oriental forms as the grid and pointed arches. Those elements are tradi<onally made out of metal and glass, while in the NOGA project they translate into Birch plywood and glass as a modern, ecological alterna<ve that keeps the space bright, minimalis<c yet cosy. The floor itself was floored with 80x80 concrete <les that complete a clean look and also answer a prac<cal need when living in close proximity to the sandy beach and in the hot weather.
The kitchen, bath and storage were planned as one visual unite to facilitate all storage and prac<cal daily uses. The bed as well is hiding in the storage unit and can be easily pulled out at night. A wooden folding table between the windows provides a separate working sta<on for Corona <mes or any other home office days...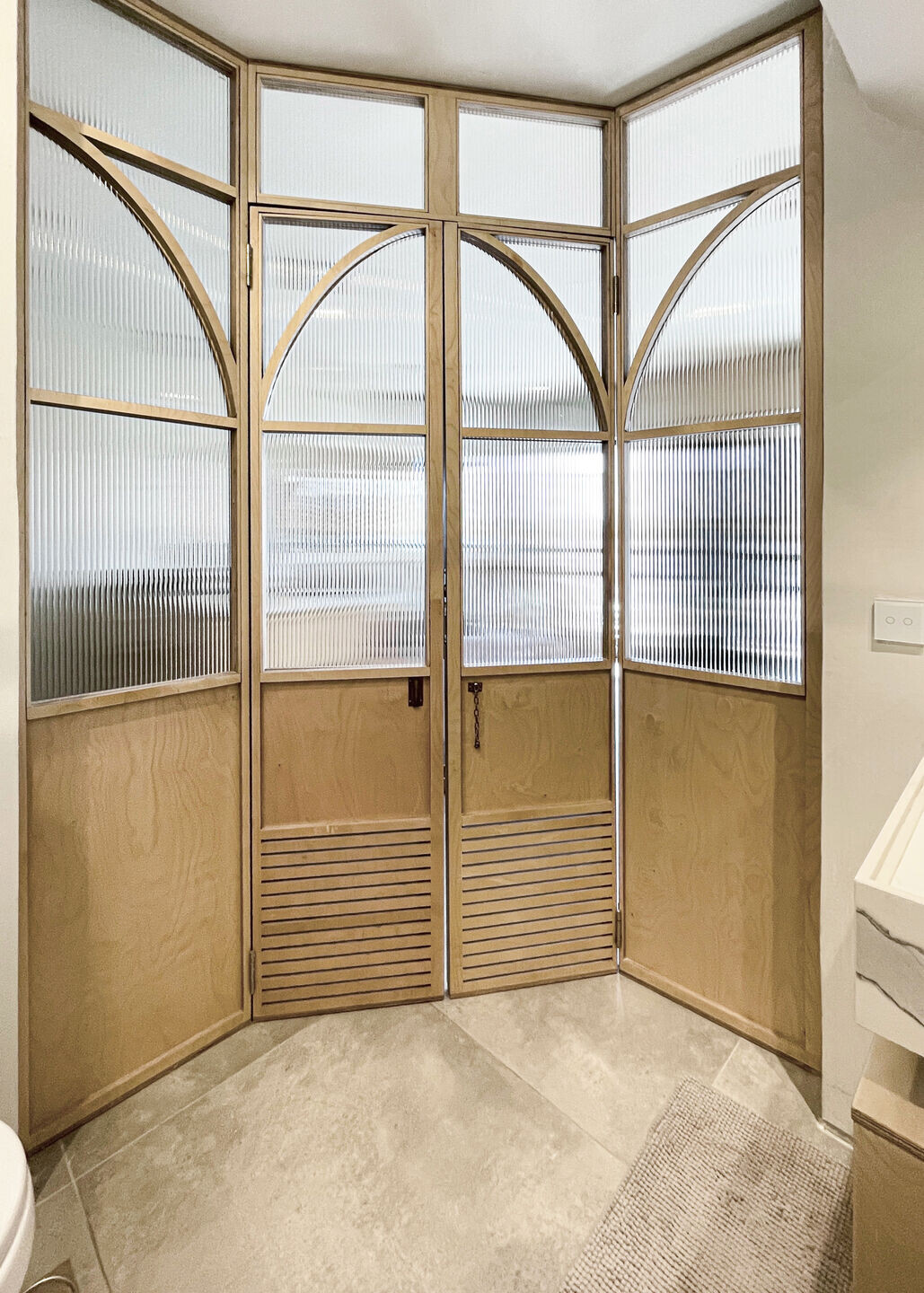 The project was planned and executed during the COVID 19 in 2020. As the planning office (HAA&D) is located in Berlin, the whole project was managed from far using electronic means.