NOUGAT: a summer night
Viruta Lab designs Nougat, a sweet boutique that takes the user back to a summer night at their grandparents' house
The smell of freshly baked bread, pancakes with sugar and yoghurt and lemon cake coming out of the oven. Unmistakable smells that take you back to one of many summer evenings. The last glints of sunlight on the washed-out green terrace, on the wicker rocking chair with its houndstooth cushion. A space that evokes the disconnection in the grandparents' village.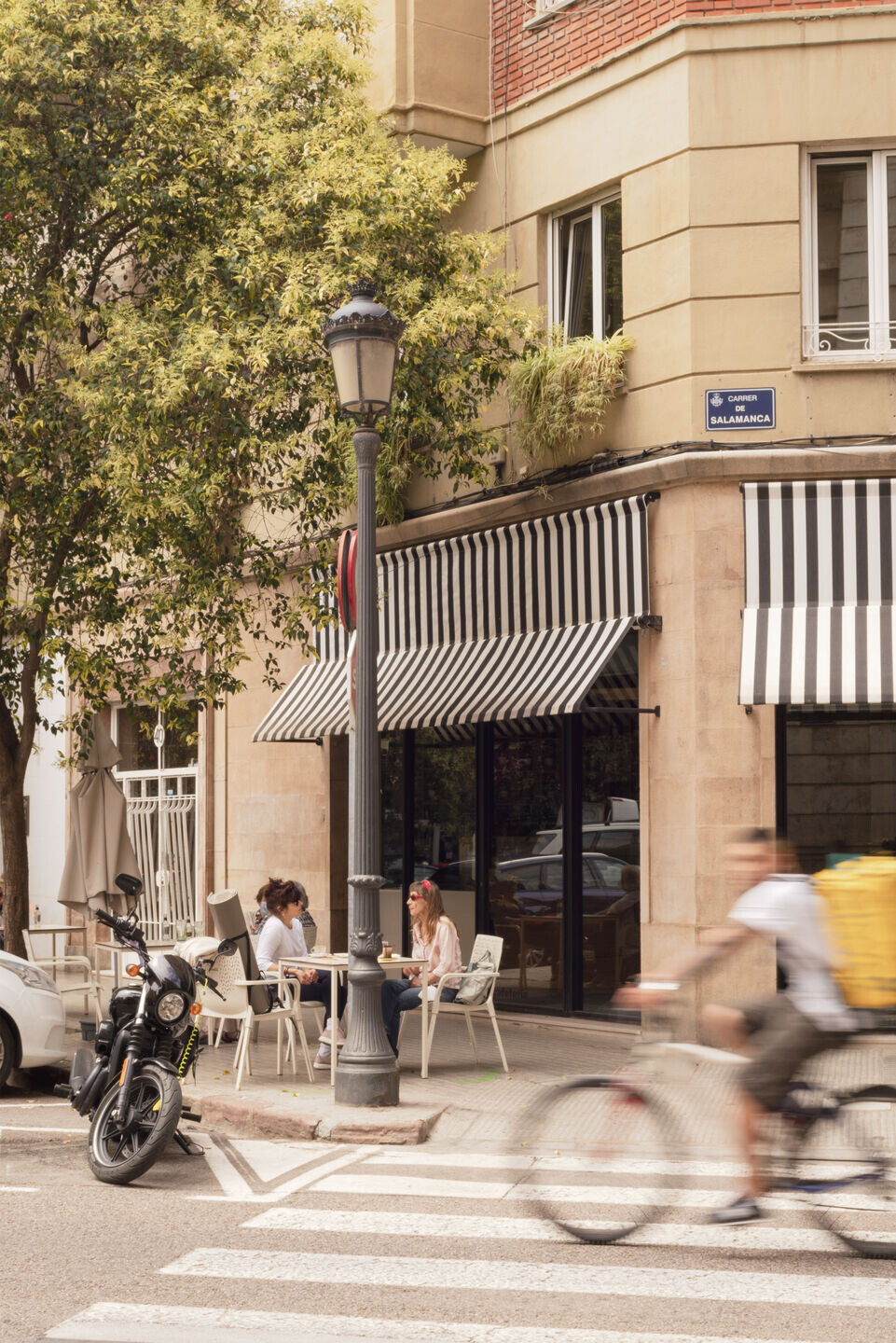 Nougat brings back these memories with its traditional sweet pastries. A place that is initially cold due to the bareness of its floors and concrete structures. Through the intervention on its cupboards and the new pine wood coverings, it eliminates the stainless steel and neutralizes the palette of greys. Thus, it becomes a warm space on a more domestic scale. A cozy interior design with traditional reminiscences.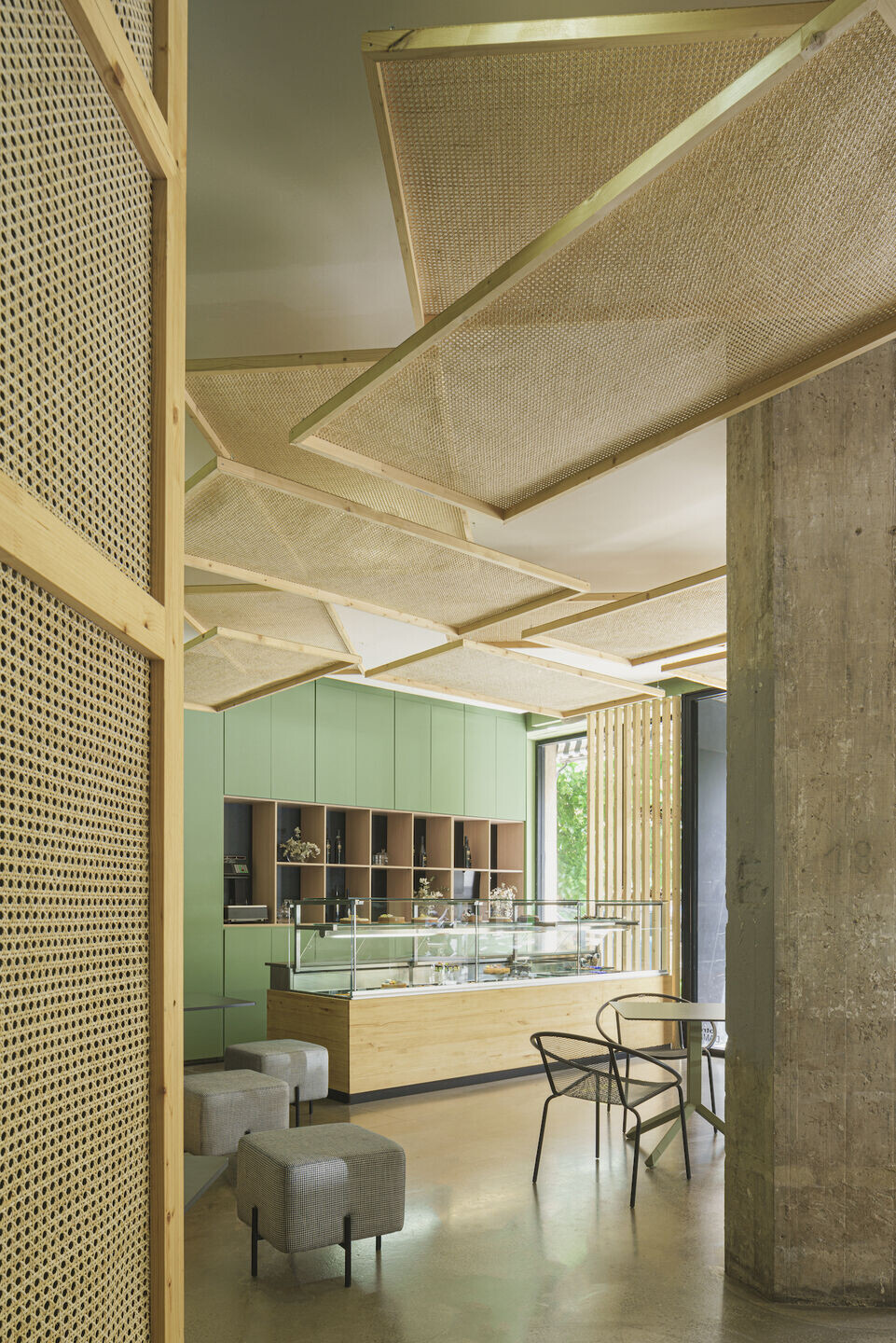 The introduction of the wicker grid in the ceiling at different levels creates a homely atmosphere. A warm veil acts as a counterpoint to similarly materialized details such as the access door to the toilets or the bar service. Furthermore, these veils help to dissipate artificial light sources while creating a balanced lighting effect.
The floor is made of troweled concrete. The carpentry of the showcases is aluminum lacquered in graphite color with pivoting doors with off-center axis. The façade is made of the original stone of the building, which has not been modified out by architectural respect, but we have added black and white striped awnings. Inside, all the original furniture has been lacquered with texture in green and the natural wood grids have been produced with a black background to provide geometry and give a rhythm to the perspective backgrounds.
All the aerial frames have been made with natural pine wood, raw and with tensioned grid mesh as well as the sliding access door to the bathroom and the panels that compose the frame of the entire door.
Finally, the refrigerating chambers have also been lined with natural pine to provide quality and eliminate as much stainless-steel metal as possible that these elements have.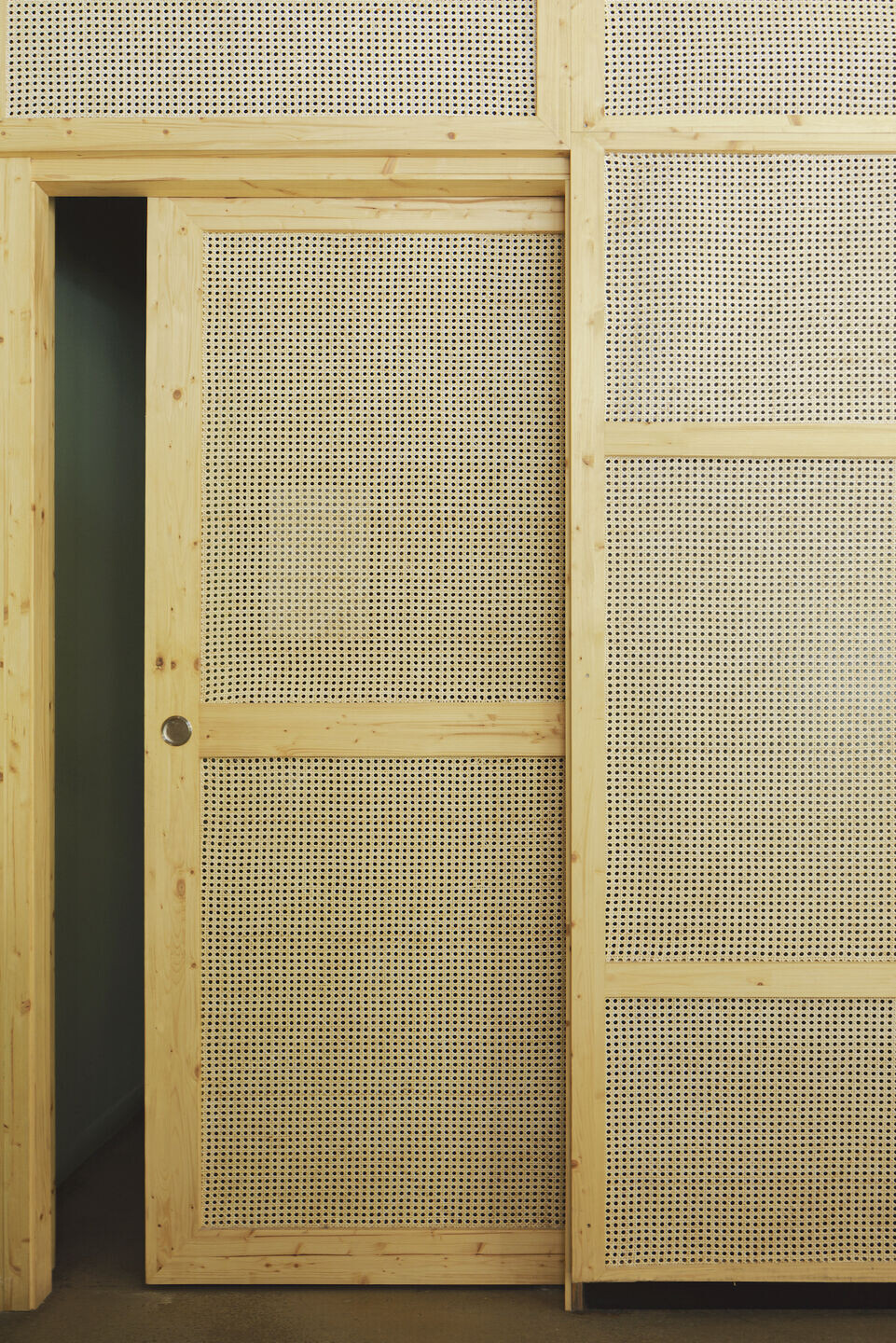 Team:
Architects: Viruta Lab, Maria Daroz & David Puerta
Photographer: David Zarzoso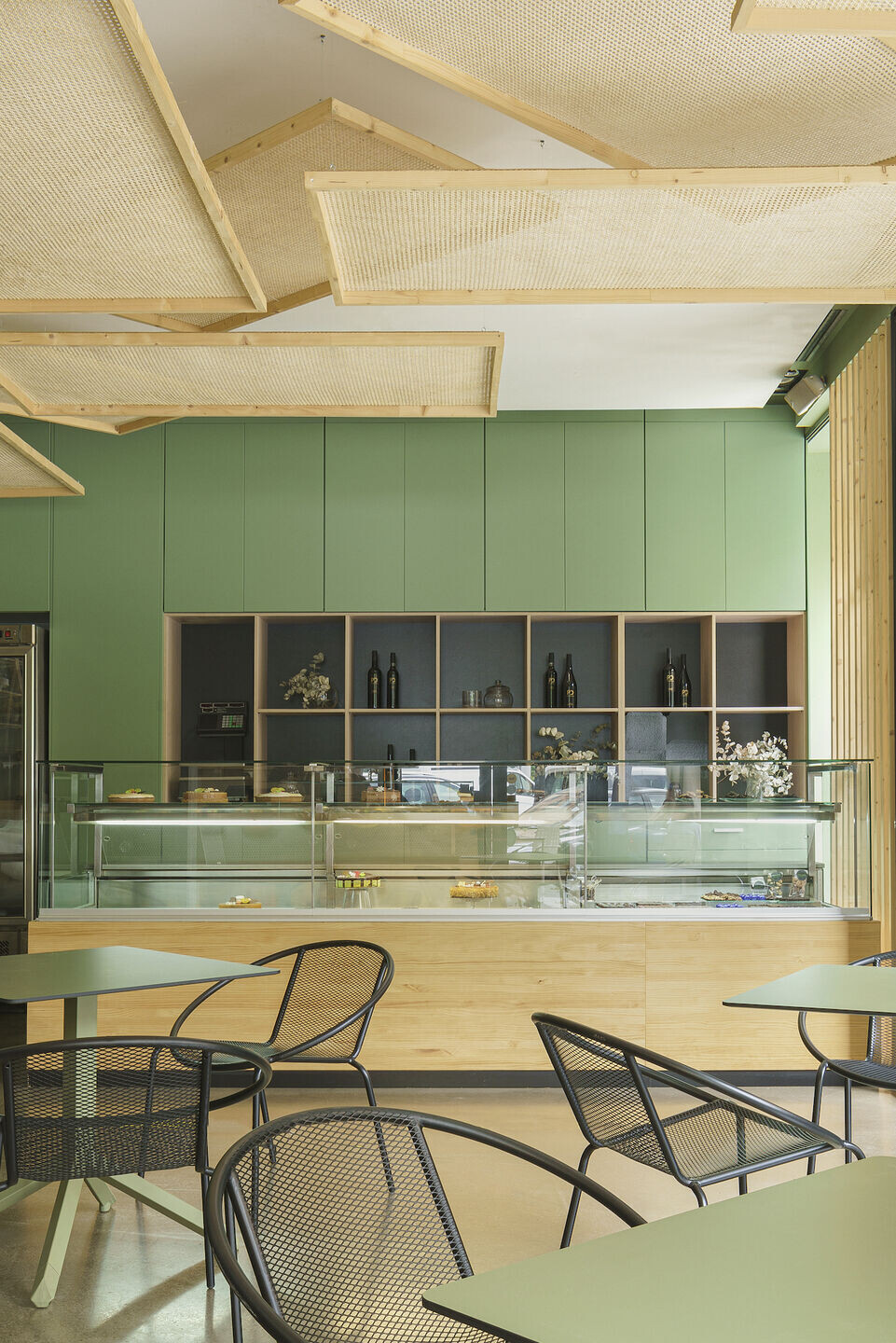 Materials Used:
Interior lighting: Zesta (wall lamp) by Massmi
Interior furniture: Elephant (puf) by Sancal
Tars S (coffe table) by esTABLEes
Fabrics: Gabriel