The project concerned the renovation of a house located in the southeast of Aguascalientes, Mexico. Originally, the 4-storey residential house was in a state of extreme degradation and dilapidation. Therefore, it was necessary to carry out a comprehensive project ranging from the paint application to the modification of spaces.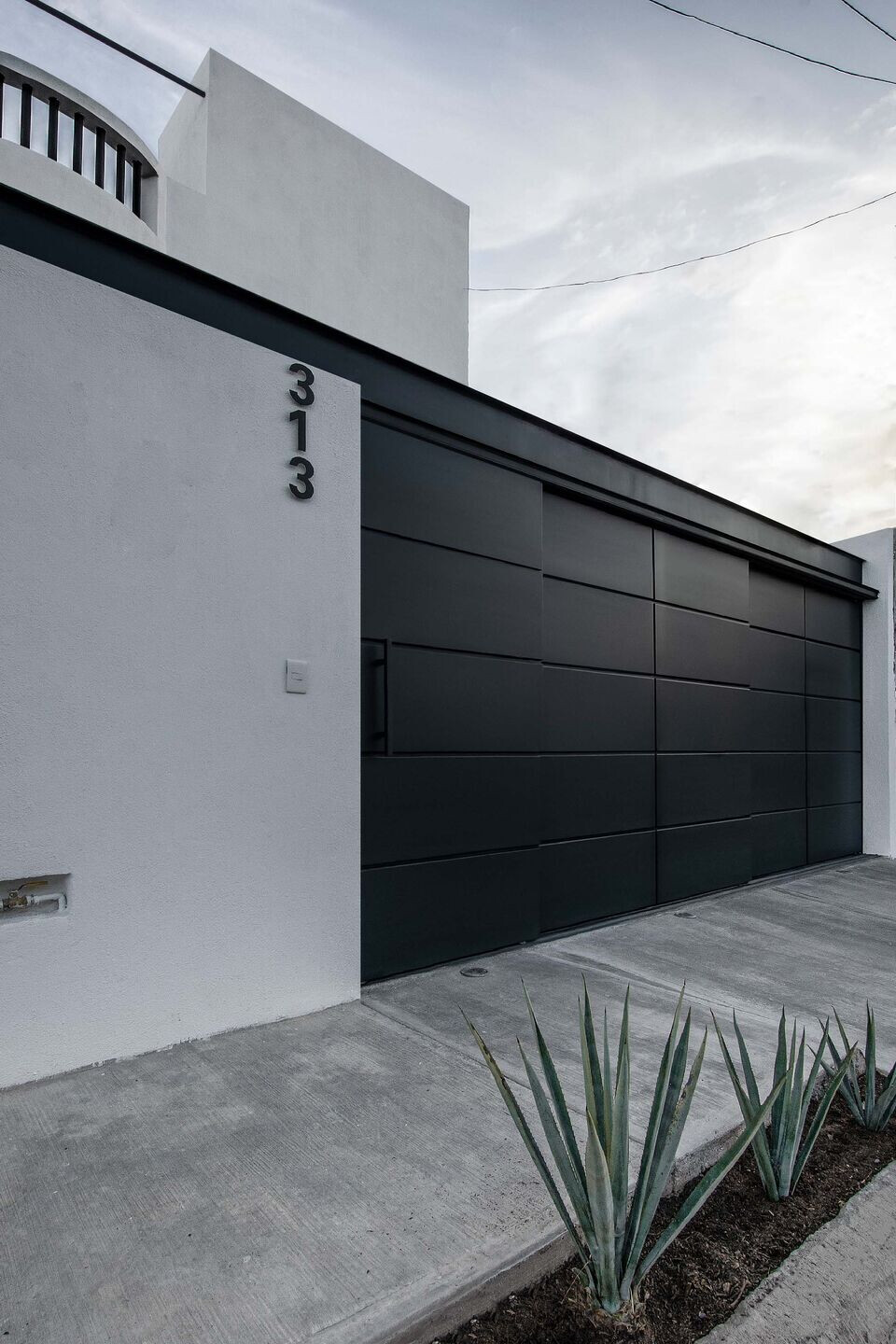 The most important interventions were carried out throughout the ground floor, particularly in the living / dining room / kitchen spaces and the entire main access area / garage. The first intervention consisted of the demolition of the load-bearing wall that separated the kitchen space from the dining area. The intervention resulted in the spatial continuity of the three areas and brought more natural light into the interior. The kitchen design was performed with painstaking attention to detail.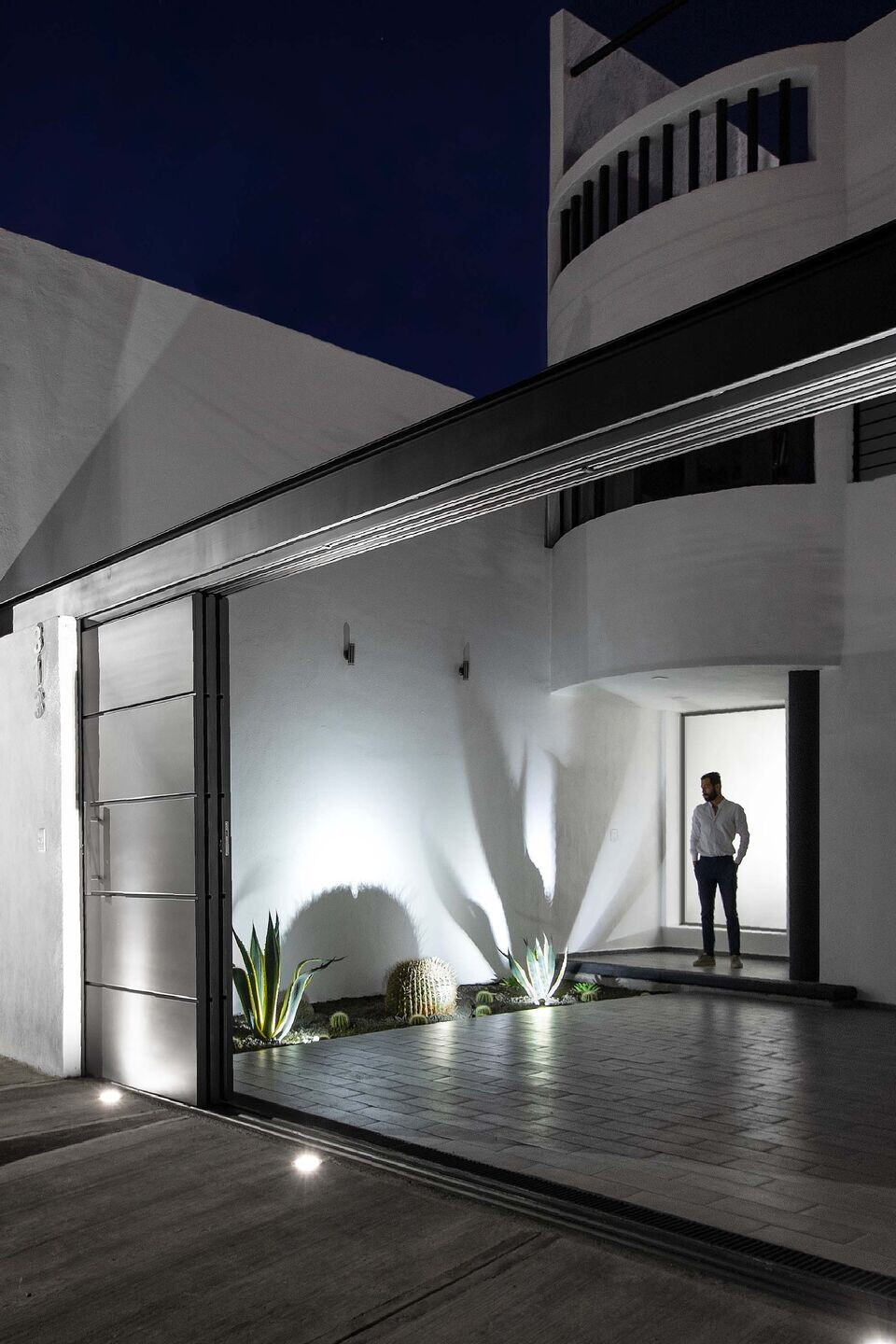 The design and construction premises of the kitchen were as follows:
Large storage capacity;
Zero upper cabinets;
Use of pull-out storage units for the best use of space;
Motion sensor led lighting in all cabinets.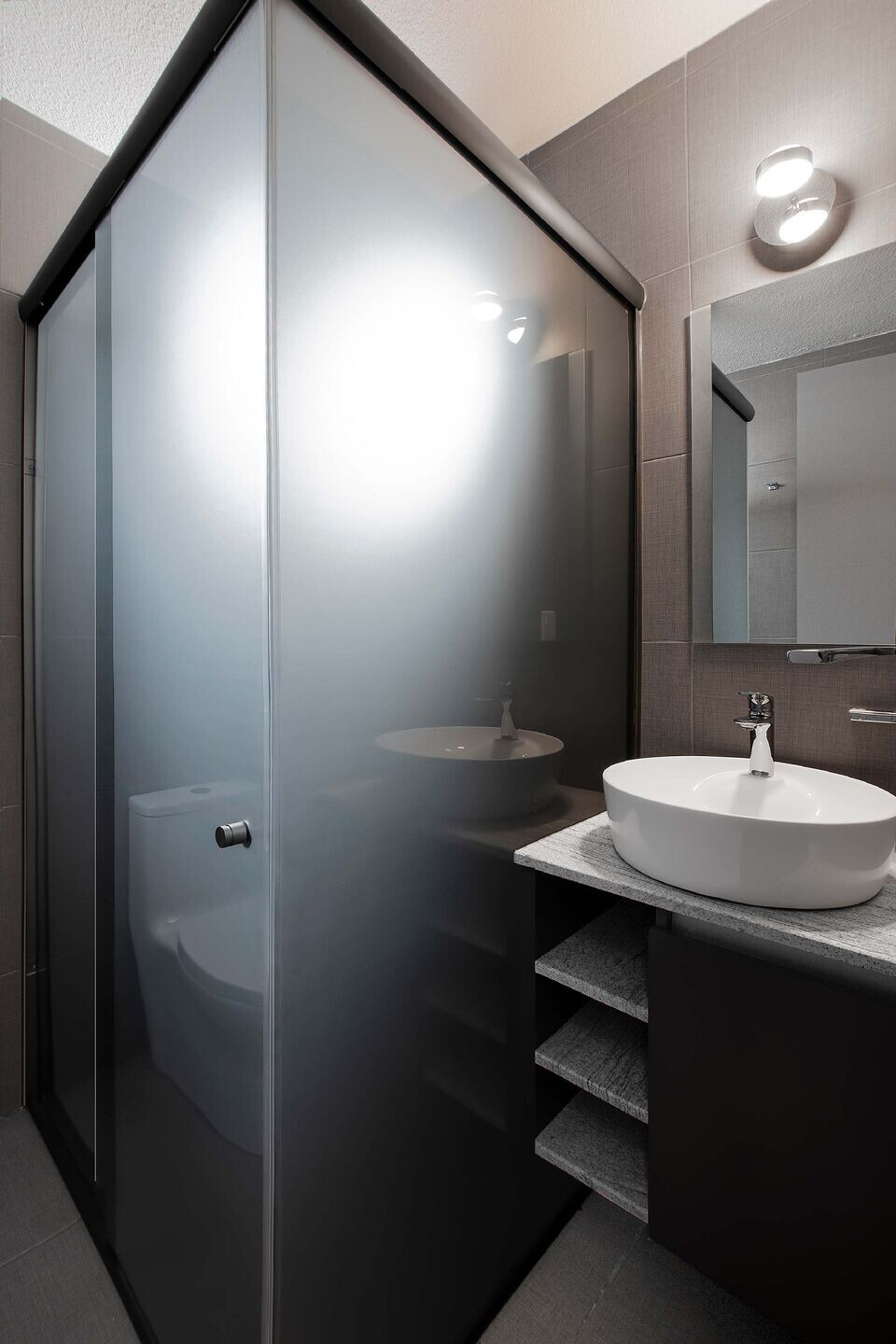 The second intervention included the total modification of how pedestrians and vehicles access the house.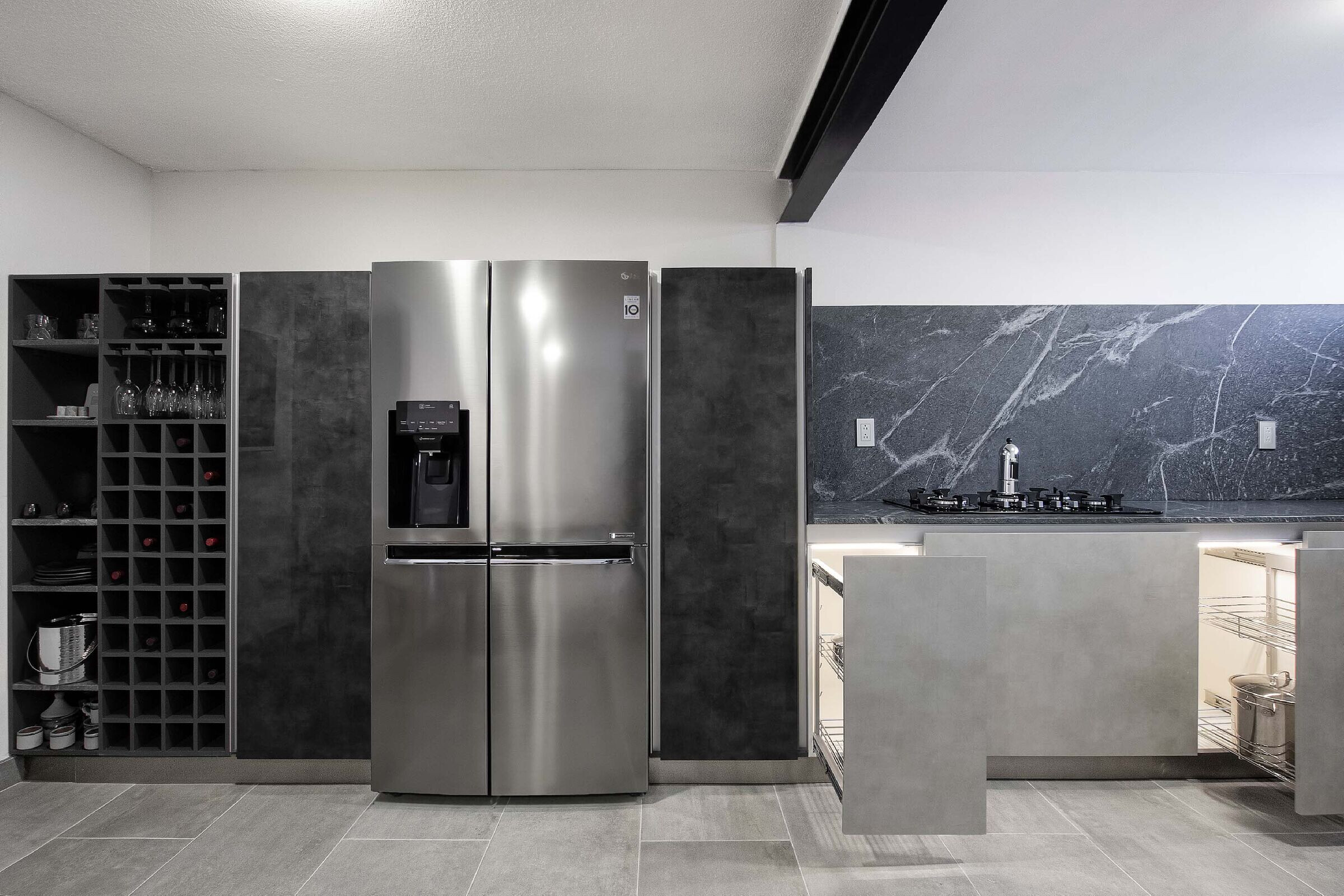 The new gate features 2 automated doors that facilitate vehicular flow. When the gate is opened, both doors hide inside a double wall. A third door slides manually and in the opposite direction of the other, previously-mentioned two doors, to allow access on foot.
The garden of succulents and agaves complements the building and enriches the access area of the house. At night, the lighting plays a very important role when the shadows of the agaves are reflected on the wall.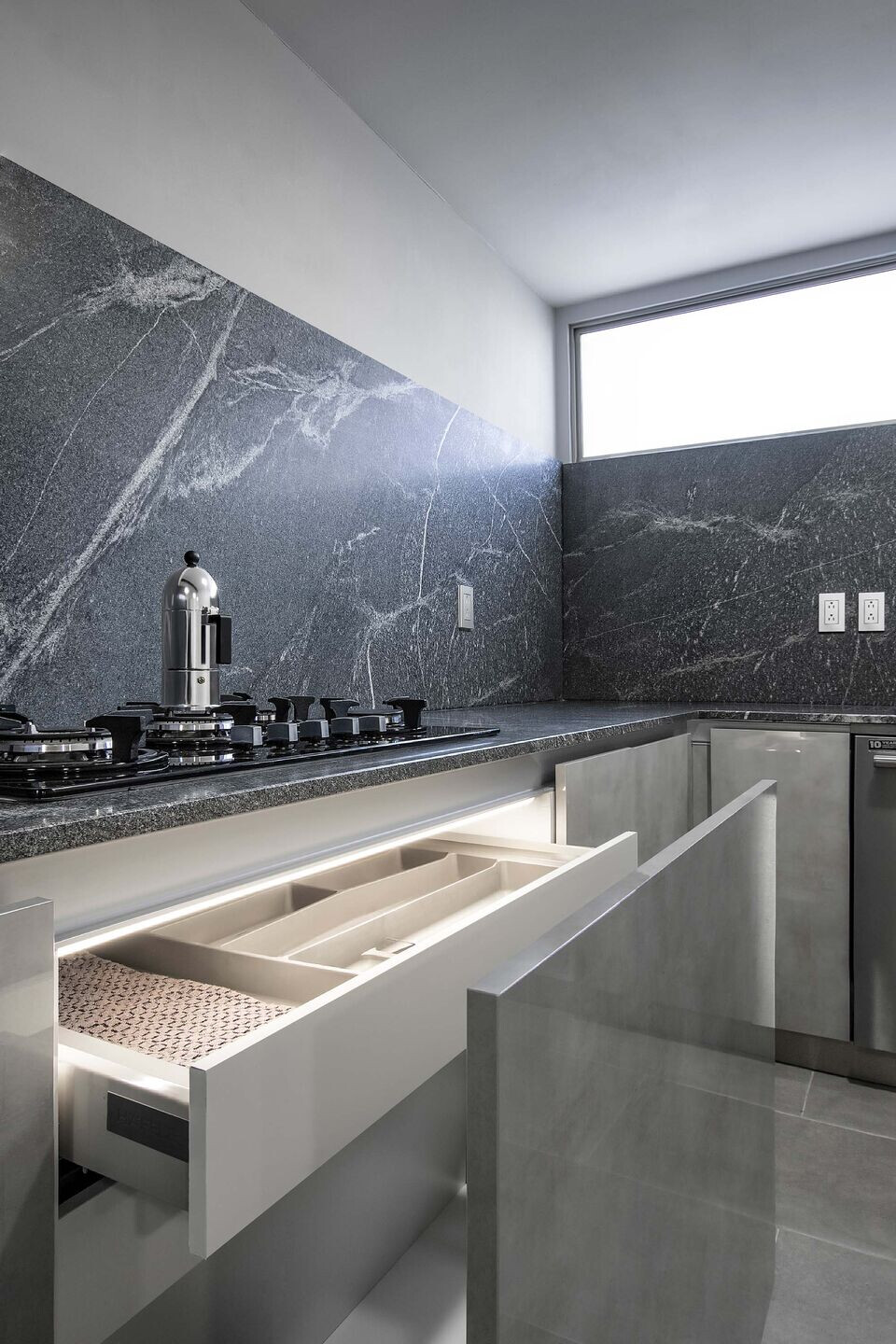 Originally, the house features primary colors, very different from those used in the remodeling project. The color palette used in the renovation project consisted of grays and whites. These colors were used in finishes, pavements, and the kitchen. Some furniture was painted in wood color to temper down any feeling of too cold a space.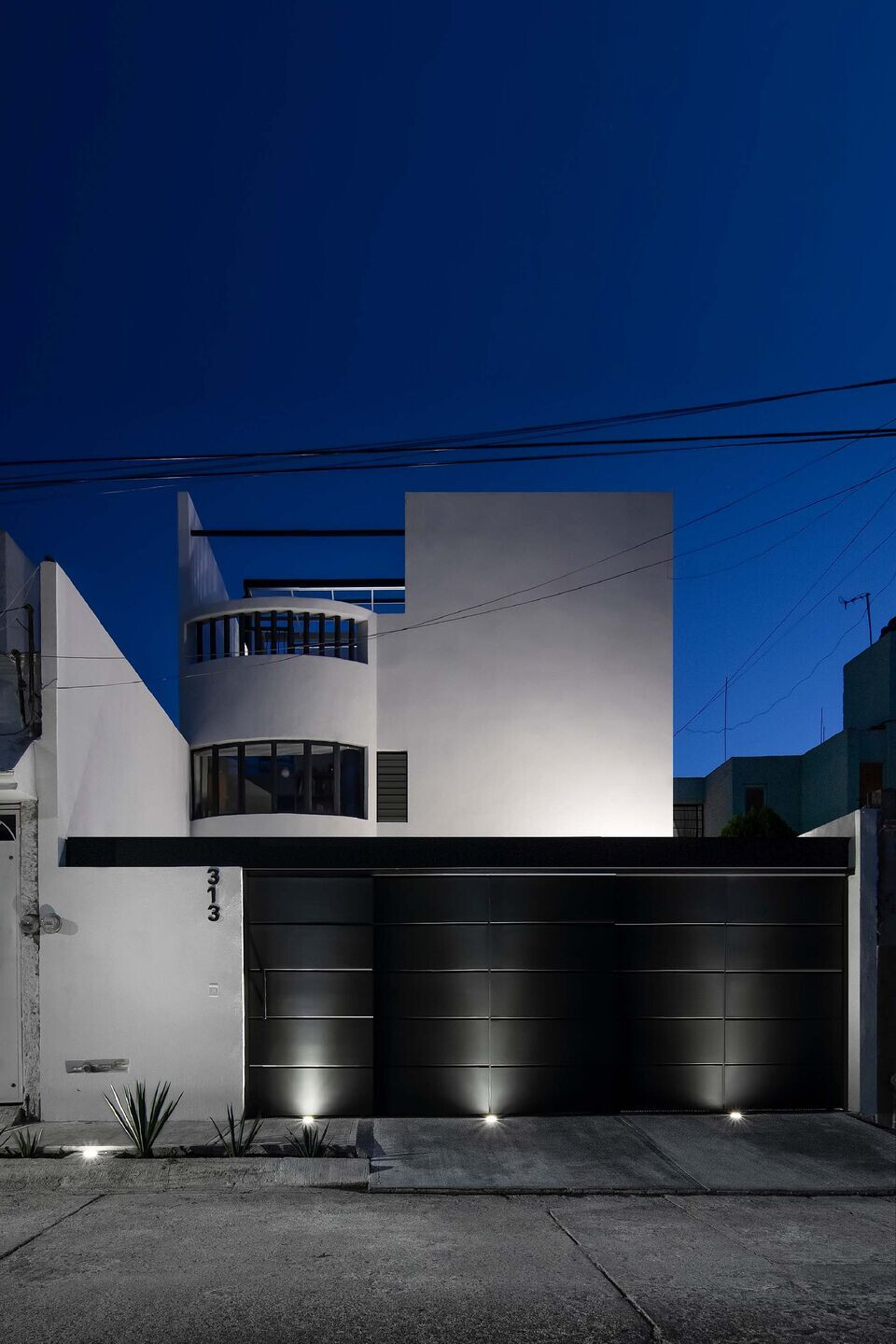 Team:
Architect: Vincenzo Design Studio
Photographer: Paulina Ojeda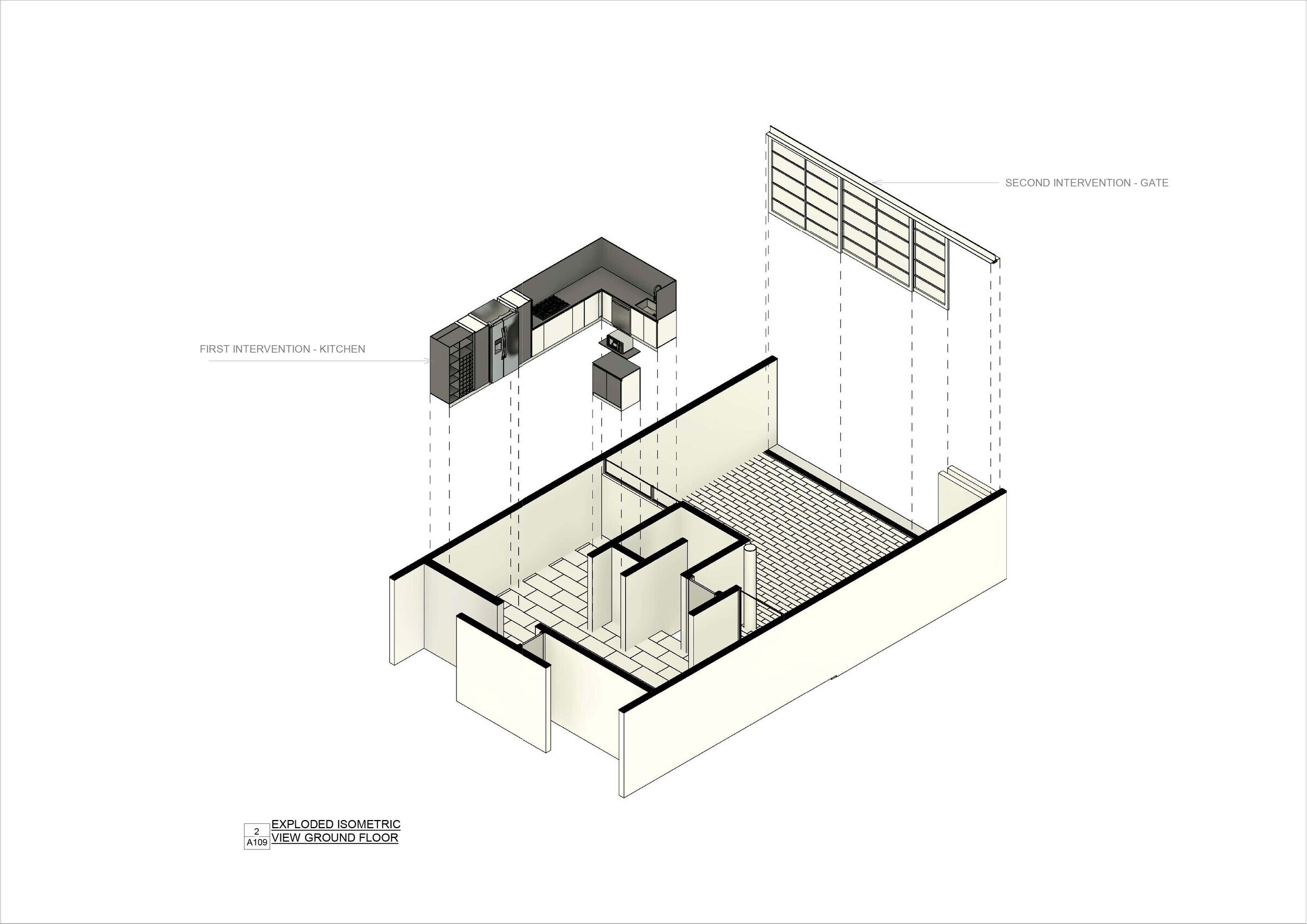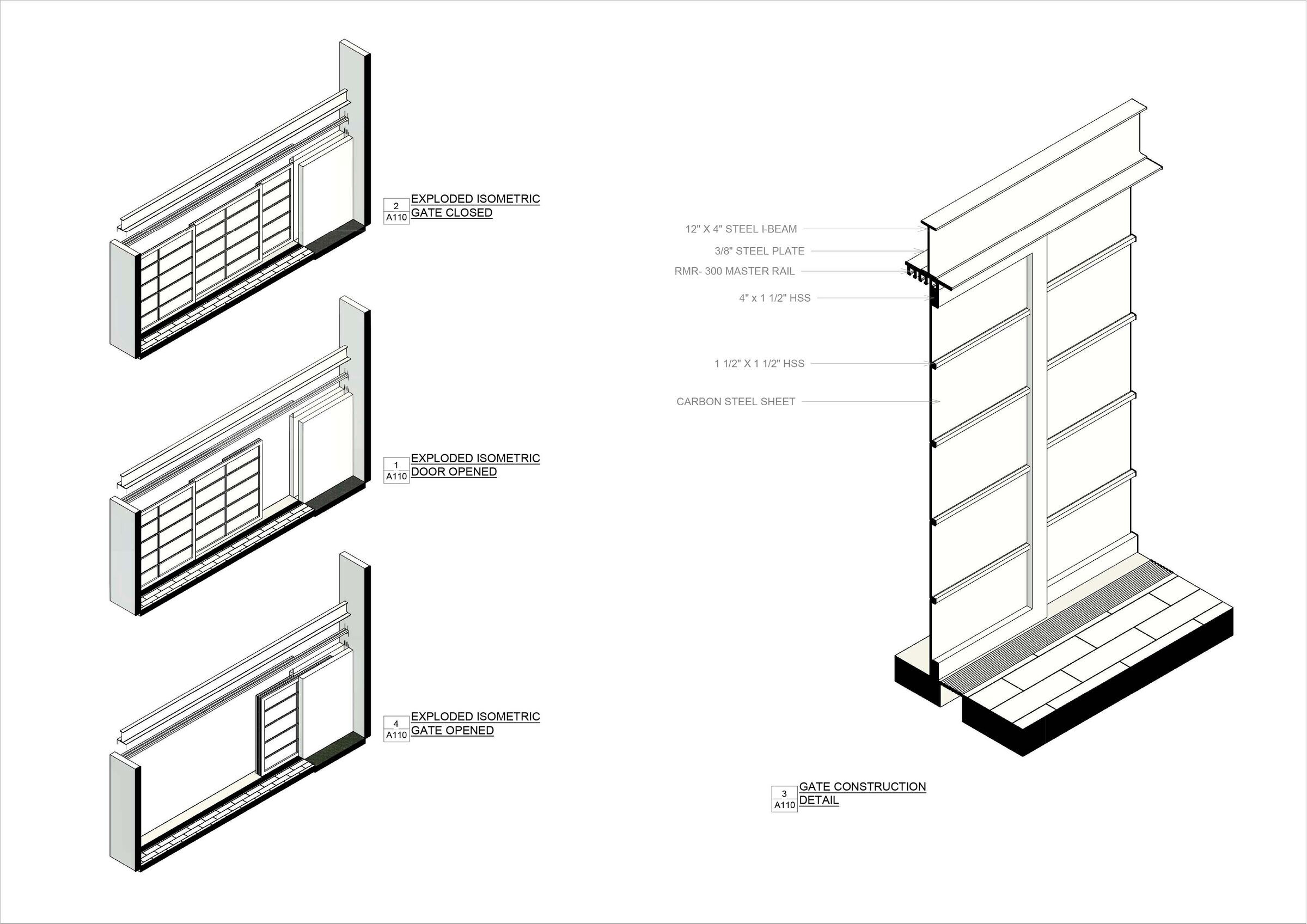 Materials Used:
Flooring: Interceramic ceramic tile – Indiana 15x50cm
Paint: Viniplus Ultra - Sherwin Williams
Bathroom appliances: 10-in round rainfall showerhead and basin - Moorefield
Automatic gate opener system: Merik Lift Master – Motor7511W
Sliding door system: Rail RMR – 300 Master Rail, CMR-300
Lighting: Motion sensor led lighting system - Häfele
Kitchen: Granite New Silver Grey, Brazil - Marmoletti The stone Co.;
Panel premium luxe cuzco grafitt – Grupo Tenerife/GTEC;
Panel luxe cuzco silver – Grupo Tenerife/GTEC;
Pull-out storage units - Häfele.