The experiential exhibition space is located in Chengdu, however, the project exhibiting in the space is located in Hainan.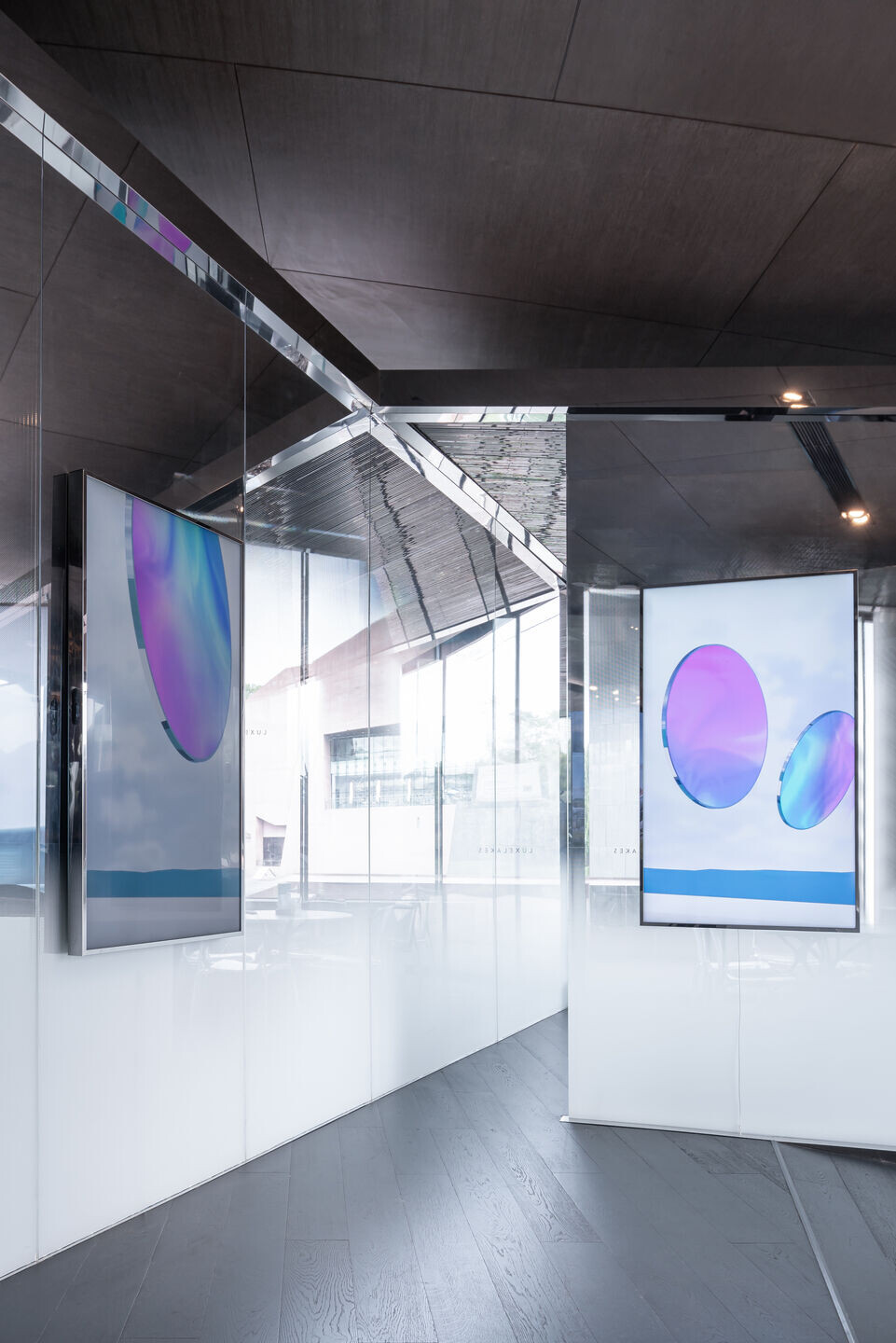 How to create an ocean in the hinterland deep into the plains is the key to this project. We start from this original problem and try to find an unconventional way to think and design: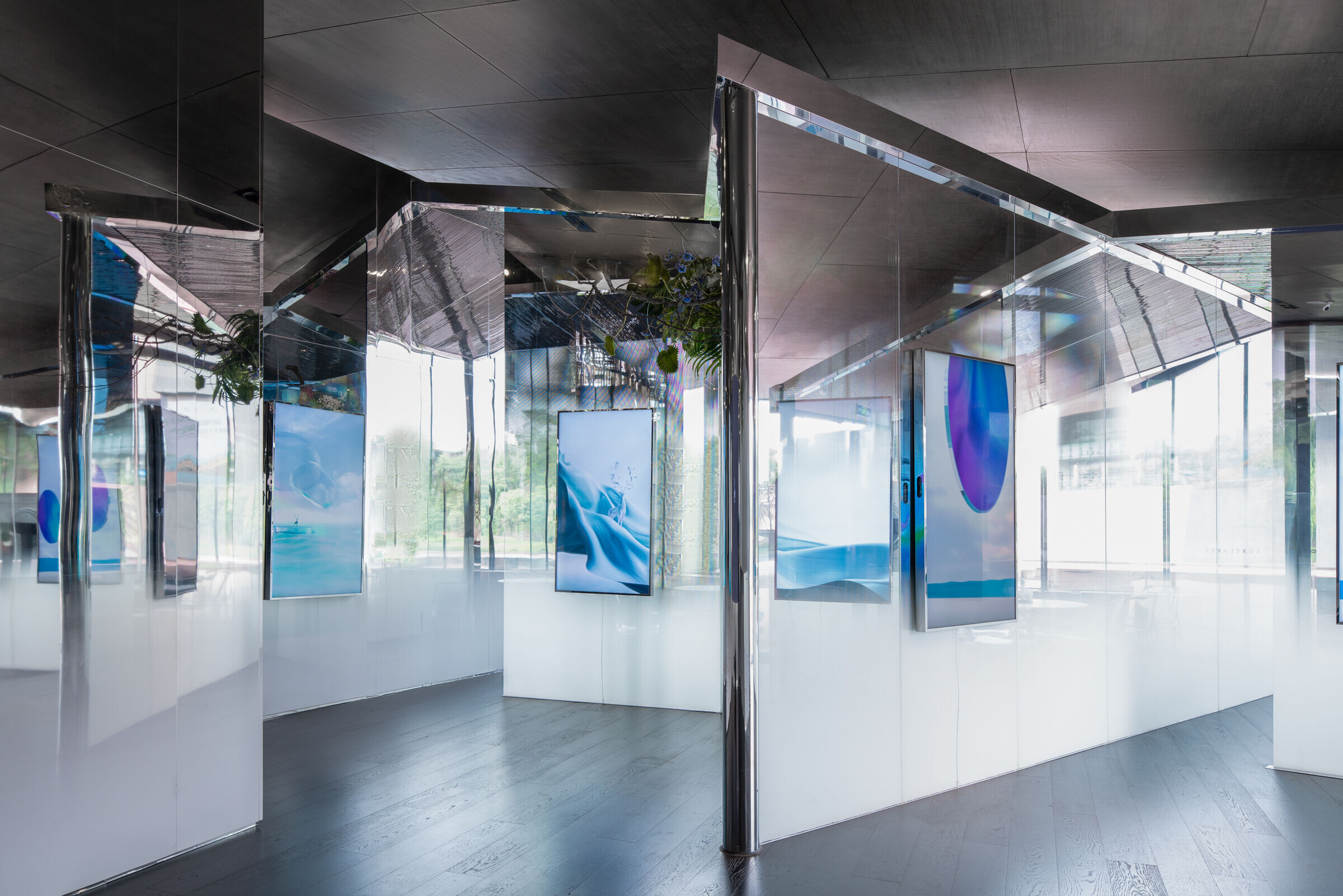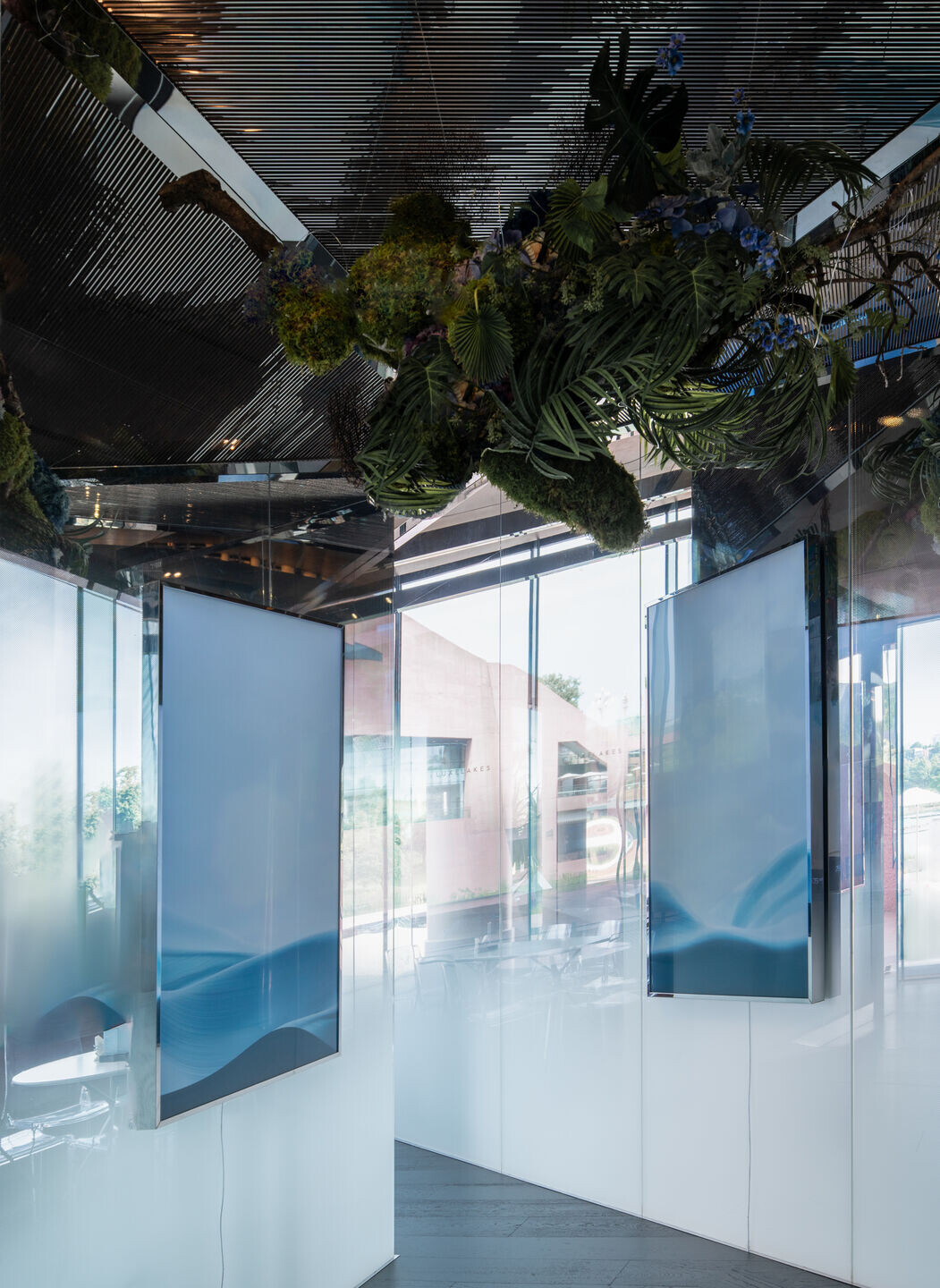 Can the experience help bridge the geographic distance?
How does the space immerse itself in Hainan in Chengdu?
How to further cross the physical and virtual boundary based on the previous experience and evolve the media space to a freer interface?
Can the space become a place where physical and virtual experiences are not separated?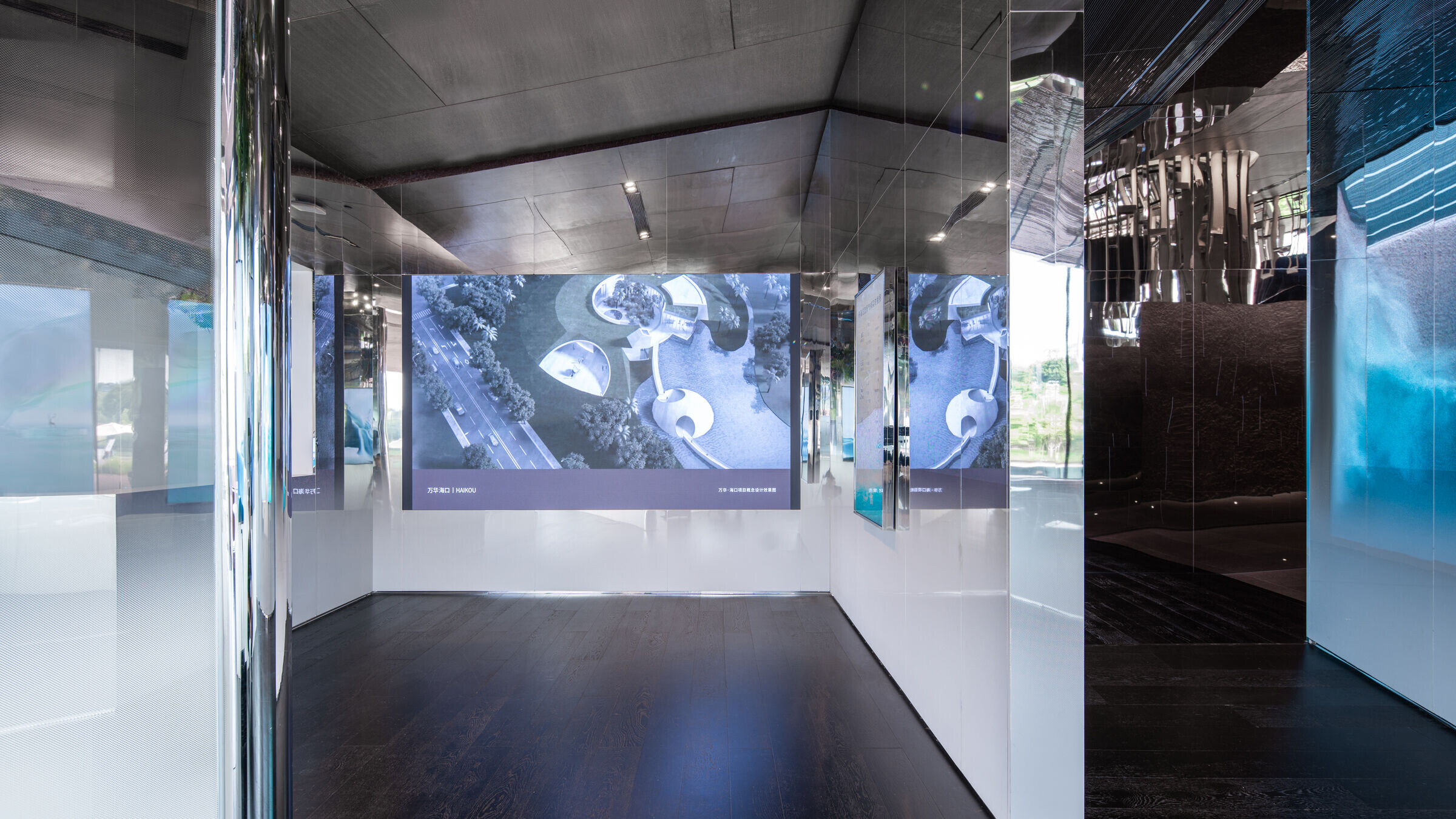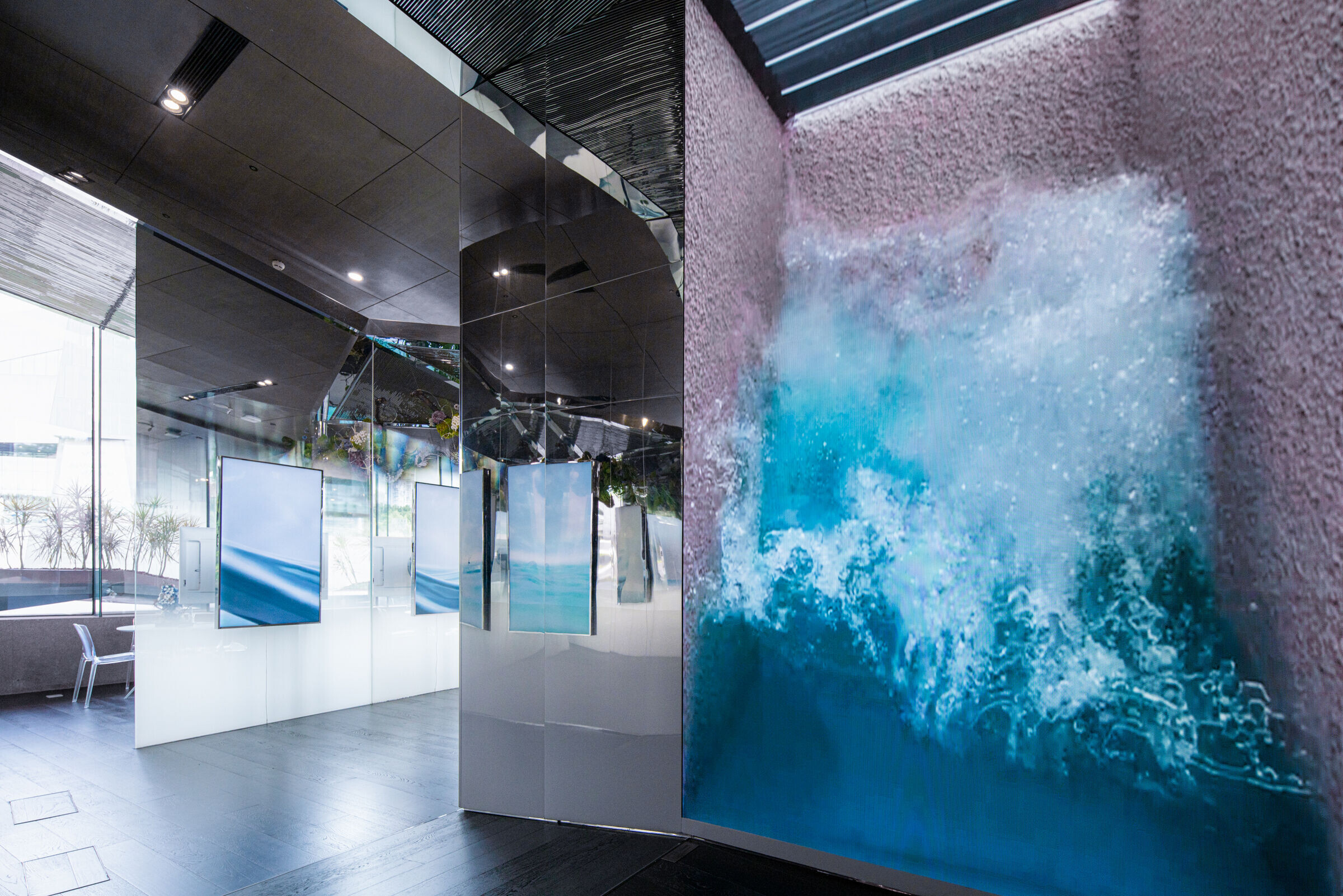 The solution is moving image, as in our current explorations and practices. Reflected images, gradient images, digital images…Make the tangible feels like intangible. Make all borders and boundaries invisible. Overlay the moving images like the memory flashed through the mind. We found the answer.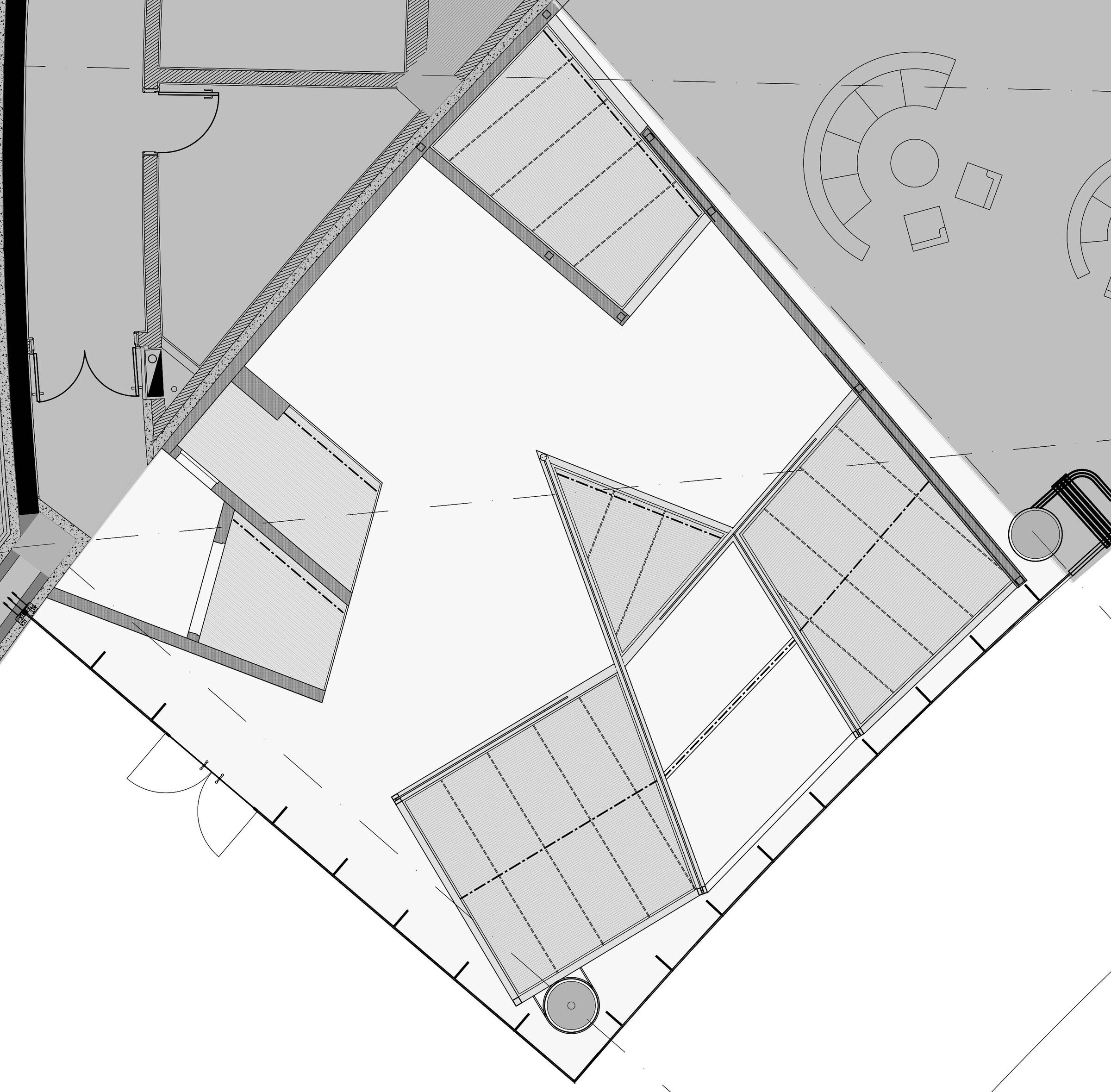 Ocean Mirage, an illusion in the reality, a boundless place, neighbors Chengdu to the ocean.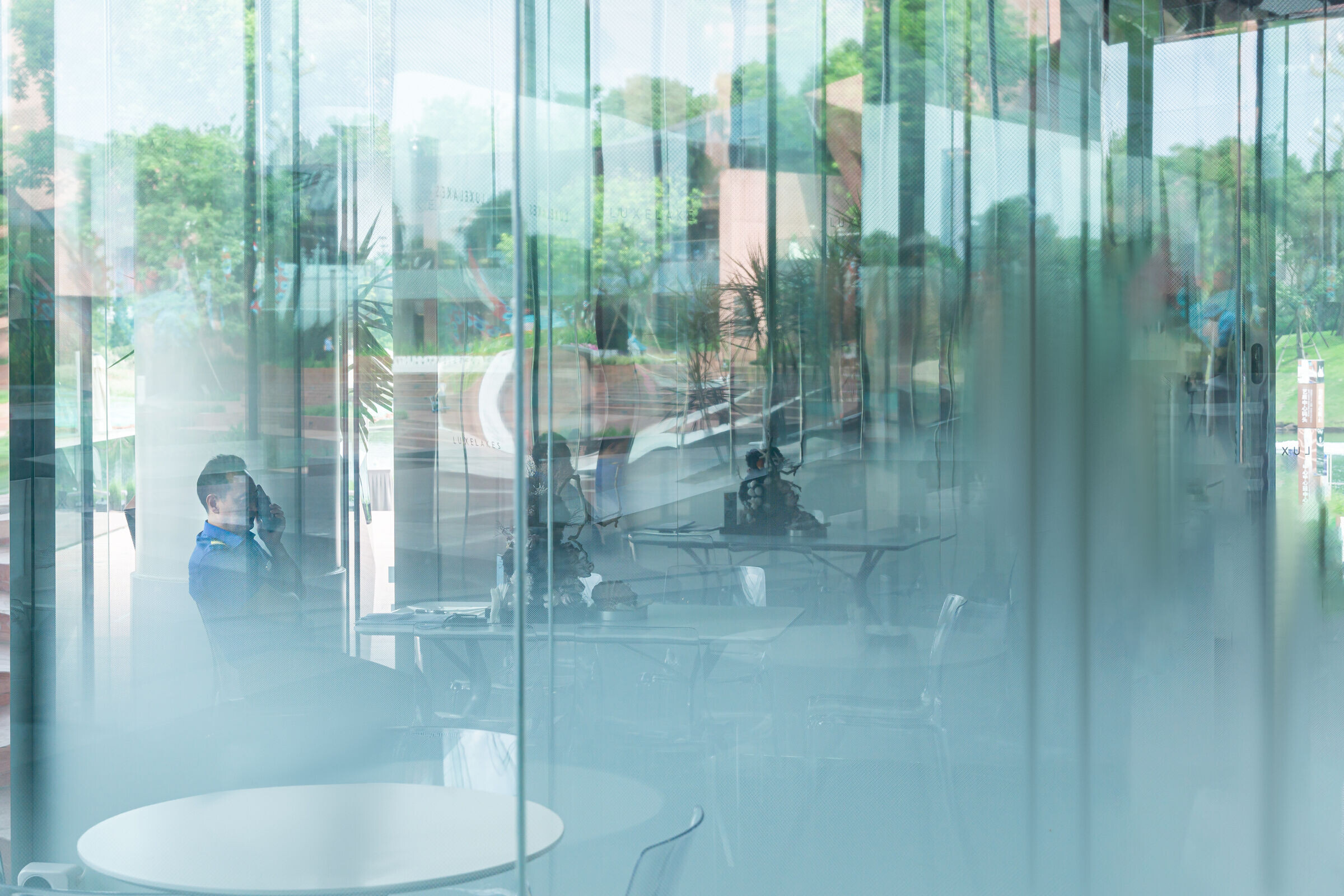 Team:
Brand: Luxelakes
Design Studio:SODA Architects
Lead Designer: Jiang.Yuan & Song.Chen
Space & Digital Design Team: He Yue, Li Hanwei, Zhang Zhen, Liu Panpan, Sang Maosen, Dong Jiansheng, Chen Fei, Qiang Zhiwen.
Photographer: BreezeImage-Guozhe
Materials used:
Glass, Steel, Mirror facial mask, Wood