The site of this project is in Saint-Denis, asuburb of Paris where Electricité de France (EDF), the country's major energy provider, used to have a vast storage and repair area for a nearby, highly polluting, coal-fired powerstation. Constructed in the 1930s, it was decommissioned in the '60s, with EDF using part of the site to build their headquarters. The other part remained derelict until 2019, when the building was made available for the C40Reinventing Cities competition. When completed, ourproject will be located next to a new station of the Grand Paris Expressand tothe Olympic and Paralympic Village 2024.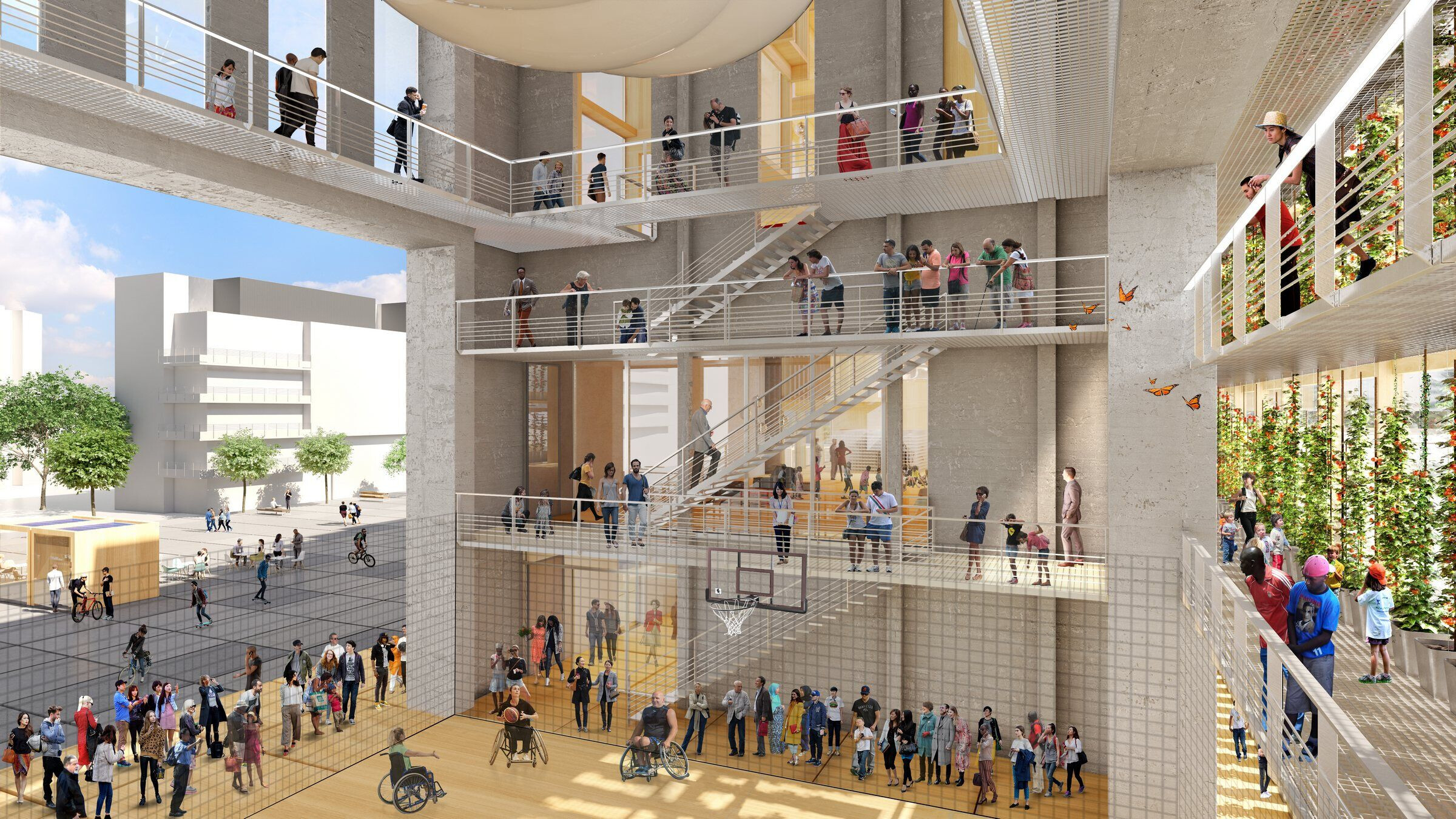 The original building embodied its epoch's spirit of "endless future". The domineering, heroicstyle typical of the industrial buildings of the time made it appear as a "cathedral for energy" – which is completely out of touch with the contemporary idea of energy production and the relationship between humans and their environment. However, instead of destroying this "industrial cathedral", we chose to build on it and adapt it to a more complex, sustainable, inclusive, diverse, environmentally-friendly mindset.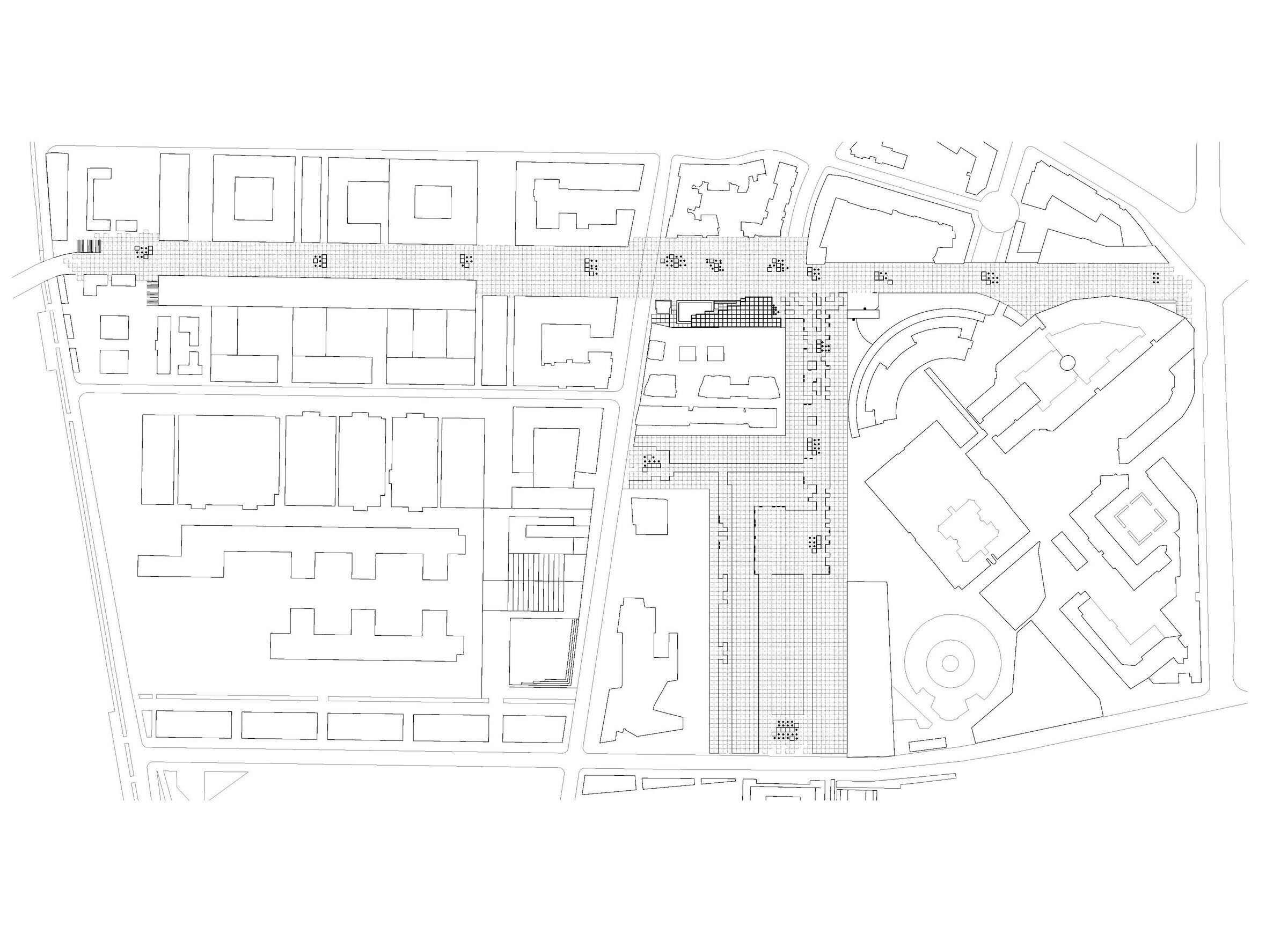 A winner of C40R einventing Cities,our project creates synergy between existing and new architecture by preserving an"environmentally challenged" 20th-century building and adapting it to new uses while achieving zero-carbon performance.
This was made possible through the Energy Plug system developed by our team.The Energy Plug is an adaptable prototype that can be clipped onto any ex-industrial building. Based on a prefabricated modular timber structure, its design defines interior comfort through allowing natural lighting and ventilation, limiting heat loss and controlling solar gain. A vertical green house integrated in the south facade not only produces food, but also supports a pleasant indoor climate almost all year round and with no additional air conditioning. The building is protected from solar gain by the world's first "solarcanopy" that has a 4-fold utility: electricity and heat production; rainwater recovery and thermal protection.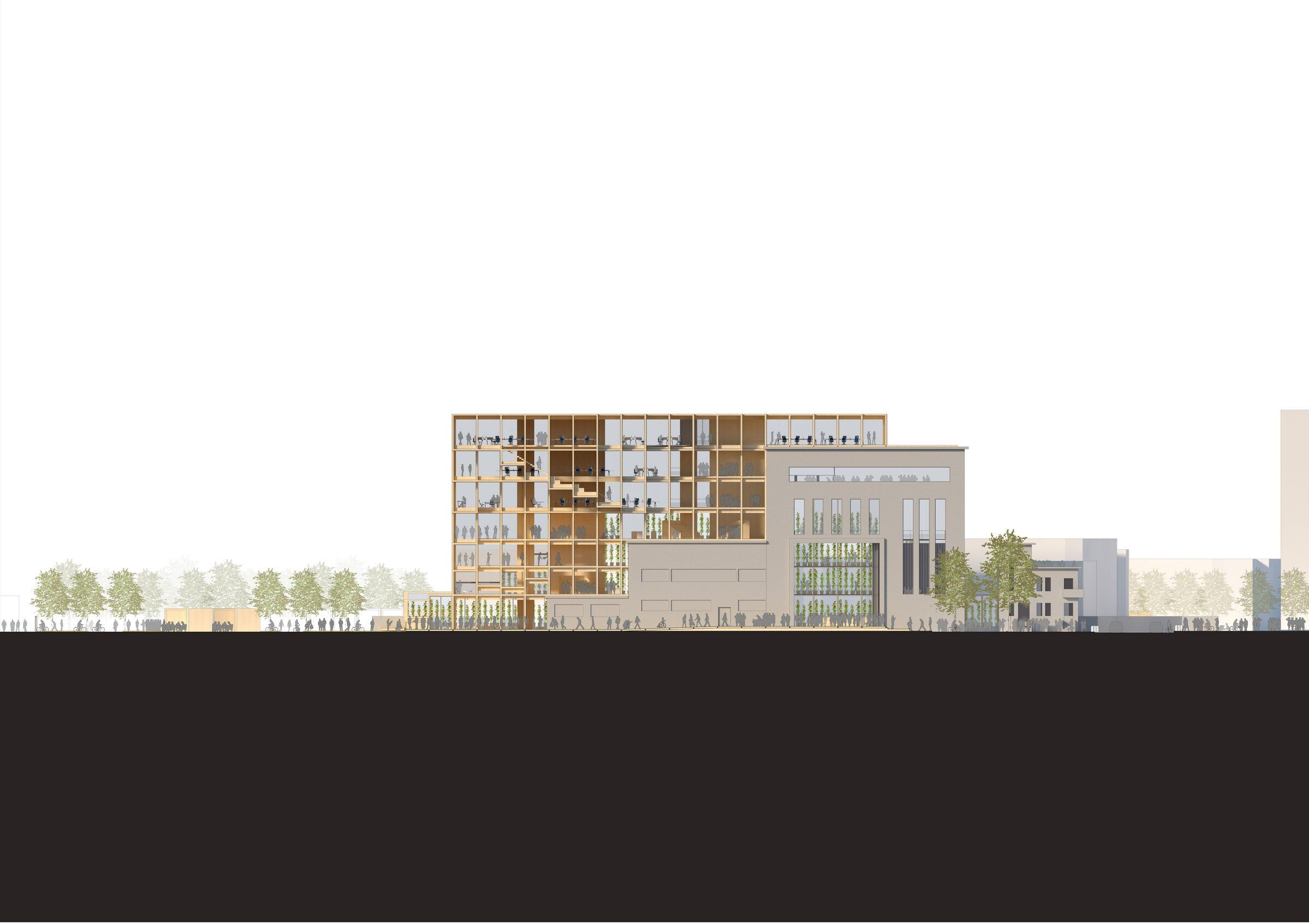 The soil excavated during the construction of the Grand Paris Express will be used as insulation material for our building.
Functionally, the project will act as a showcase of clean energy solutions and stimulate ecological innovation by hosting scientific workshops and clean energy start-ups, as well as facilitating educational programs for local schools. A restaurant backed by a social reintegration initiative will provide a welcoming meeting place.