The property is located vis-a-vis the listed Stiftskirche, which shapes the cityscape, in the immediate vicinity of Stuttgart's main shopping arcade »Königstraße«. On the property was a postwar building from 1954. However, since the existing retail space no longer met the market requirements in terms of recognizability, floor heights and structural axes, it was decided to develop a completely new building.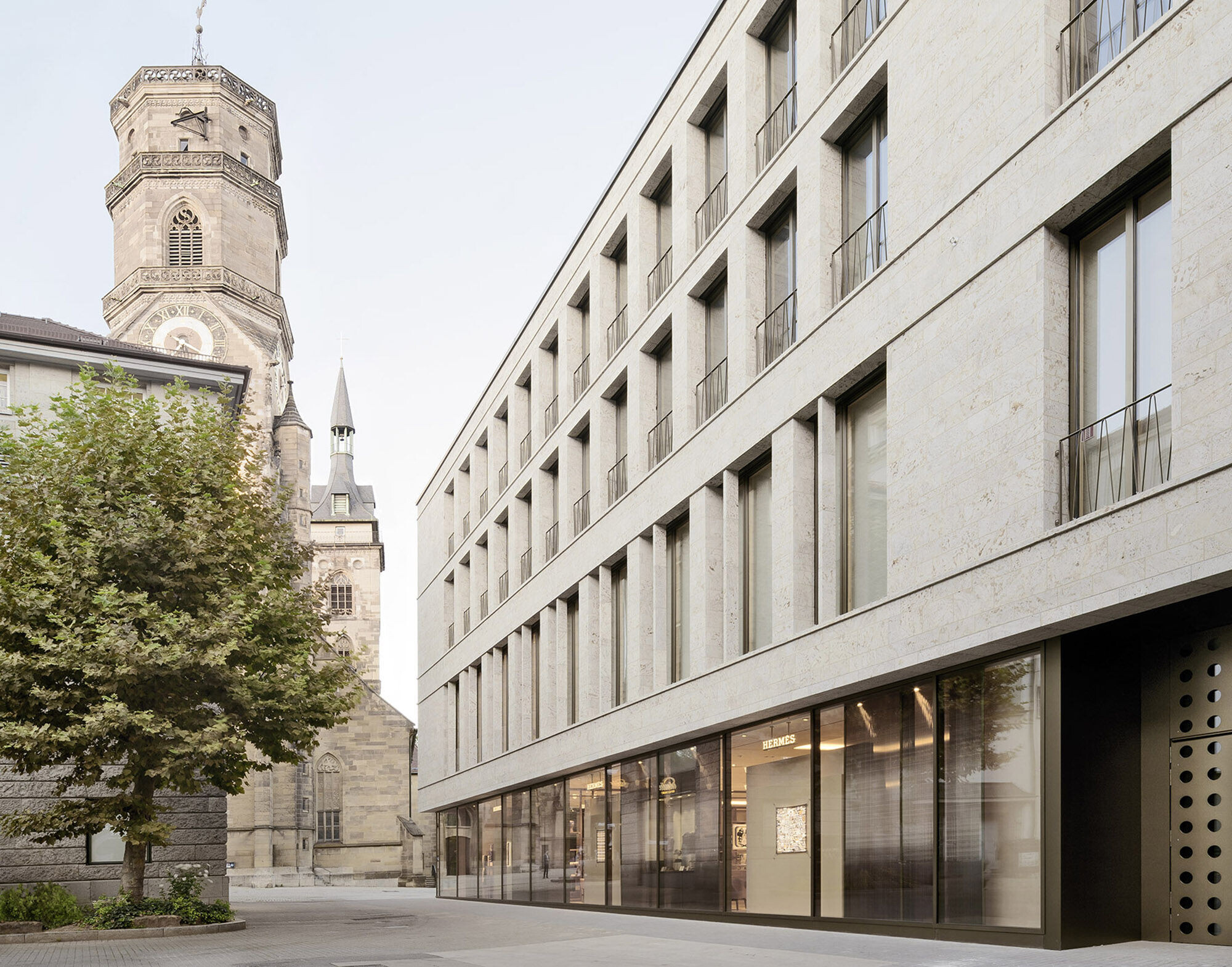 Our design envisaged constructing the new building in the structure of the surrounding 1950s buildings, with a recessed basement (shop window facade) and three slightly projecting upper floors. While the ground floor and 1st floor are for retail, office space is planned for the 2nd and 3rd floors. The ventilation and refrigeration technology is accommodated in the receding staggered floor.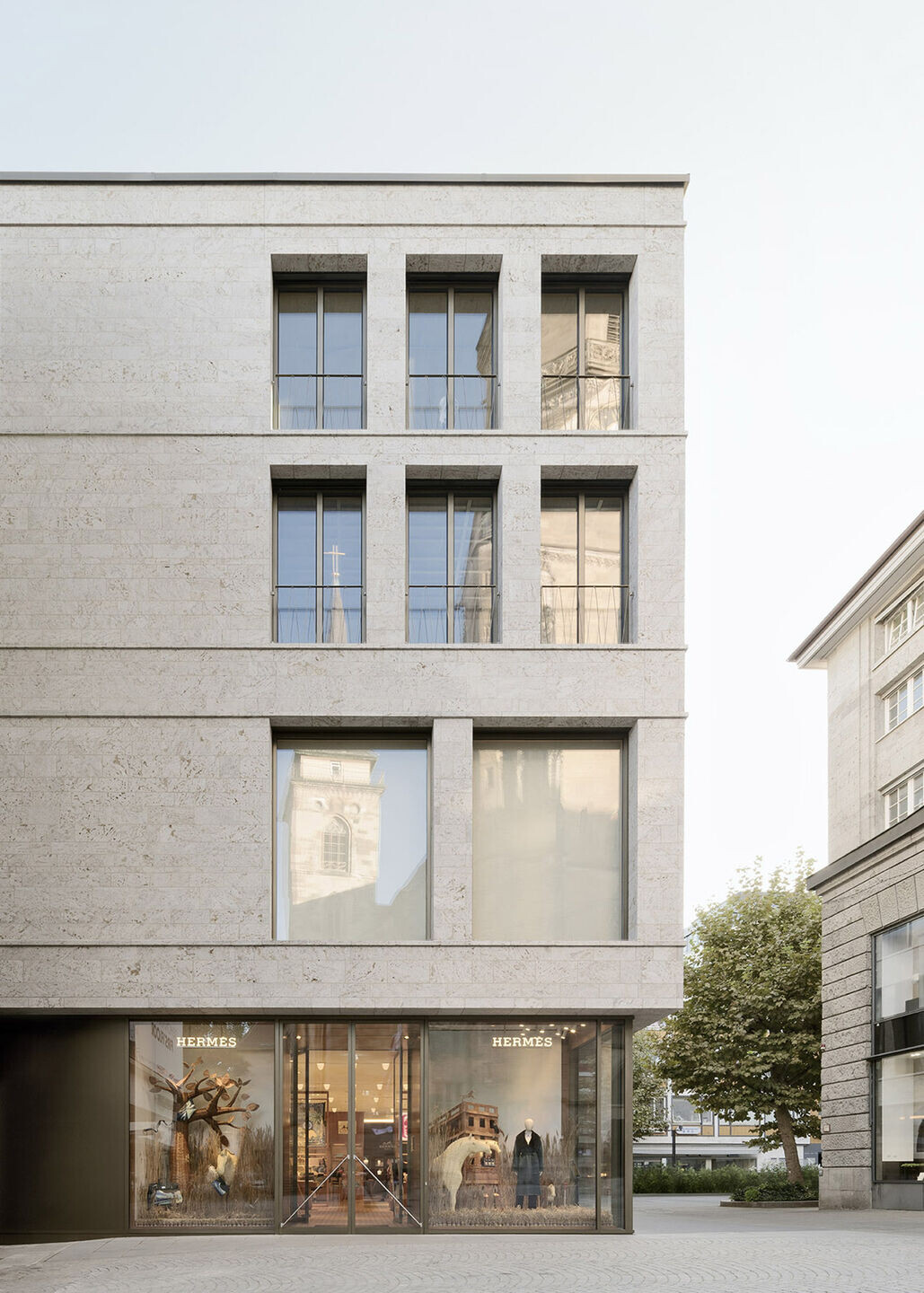 In choosing a shell limestone for the facade, a typical material of the region has been incorporated. The »King of England« building completed by Karl Gonser in 1956, which is located in close proximity, is an important reference. The facade of the new building is sculpturally formed and finely structured to reflect the characteristic architectural language of the 1950s. On the other hand, the new building appears as a clearly designed cube that is distinctly located in contemporary architecture.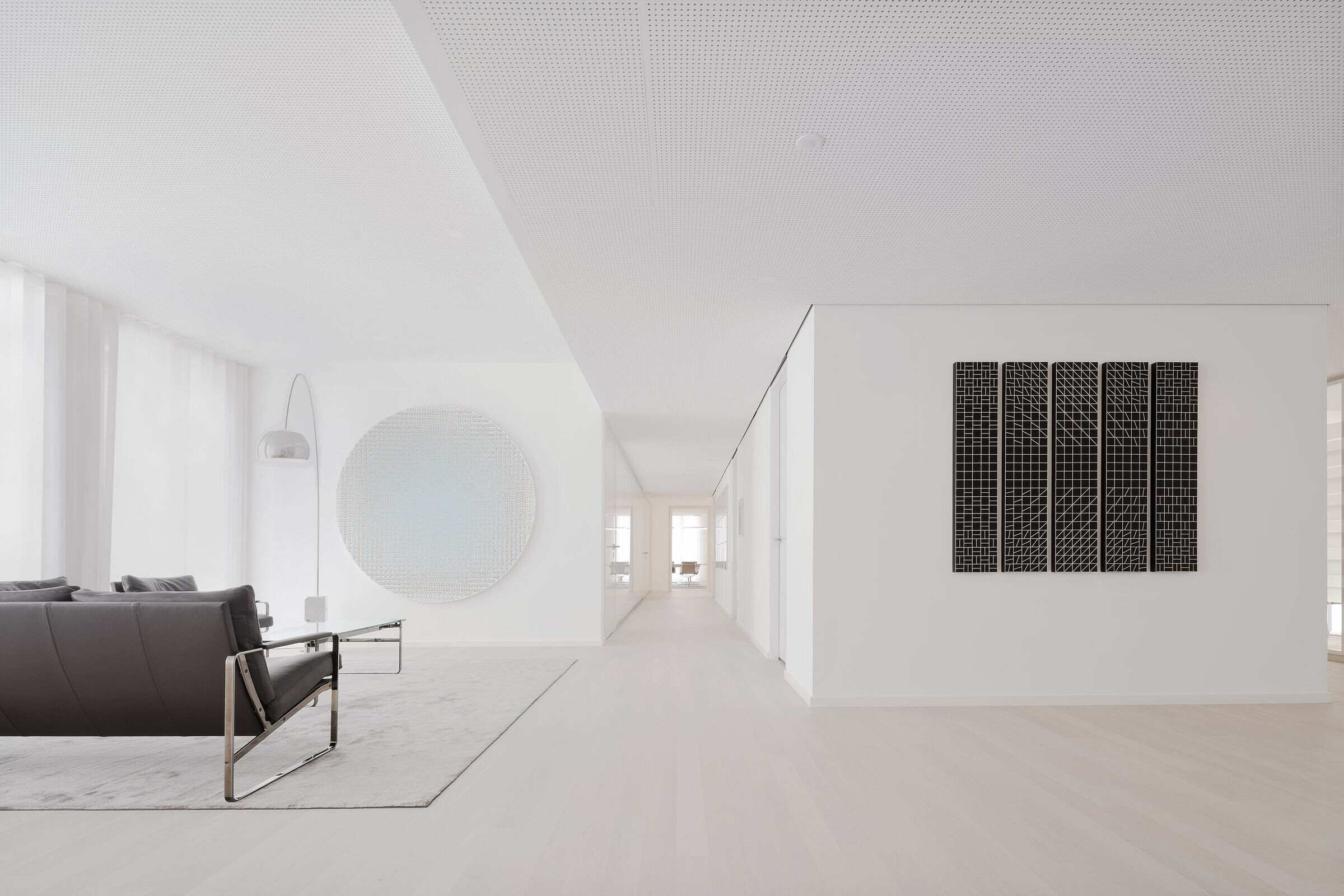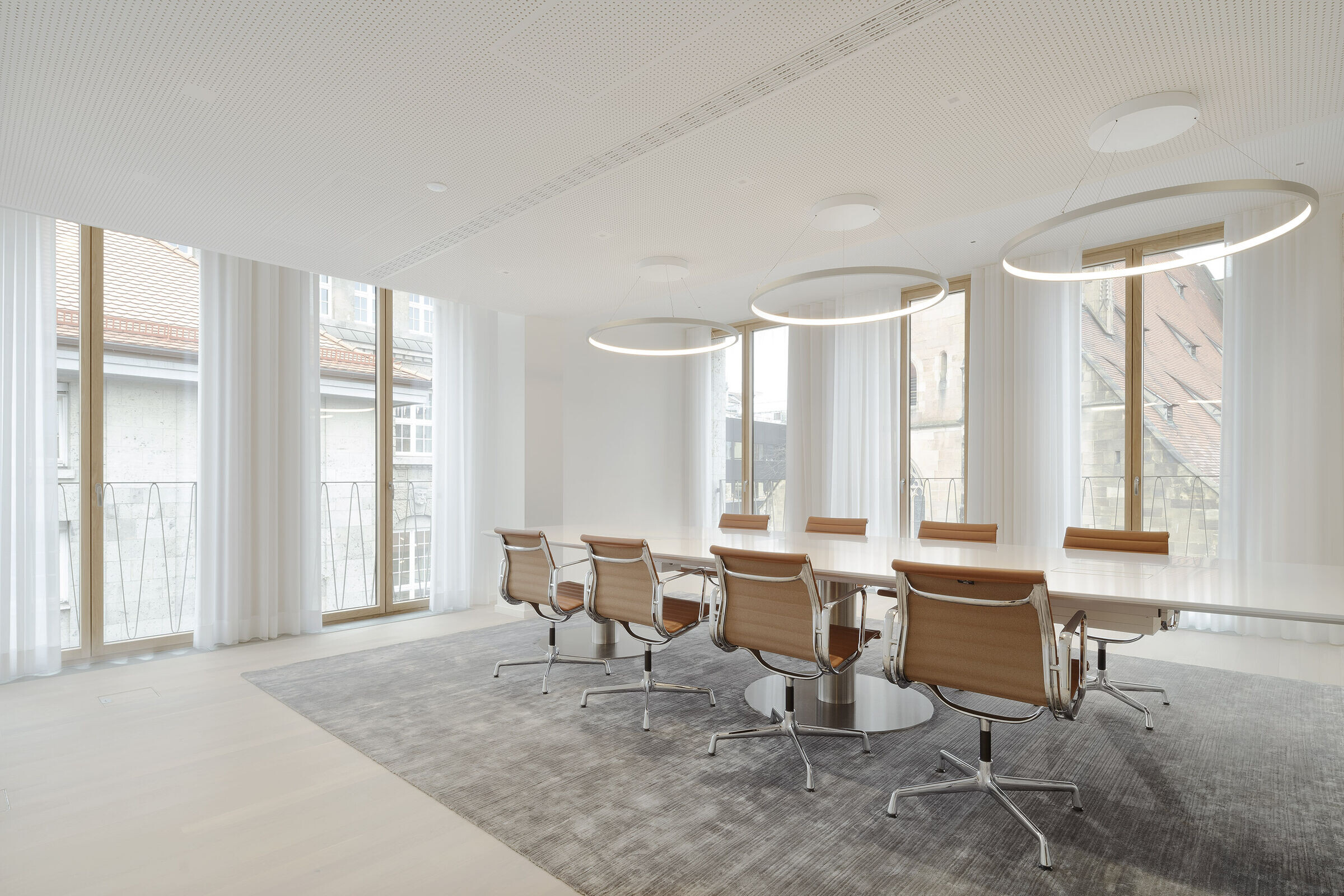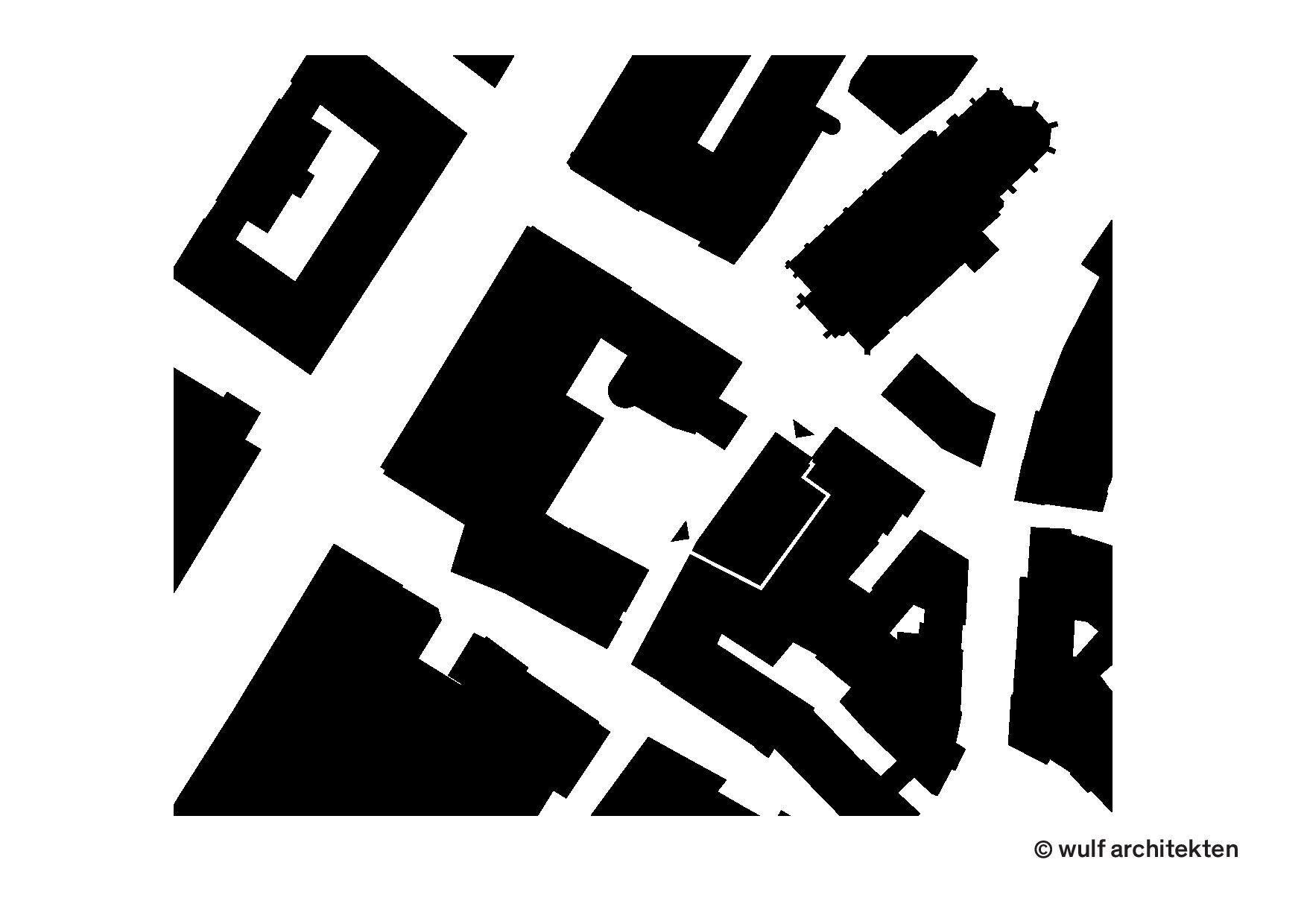 Material Used :
1. Facade cladding (shell limestone): Lauster Steinbau GmbH: Mooser Muschelkalk, diaschliff
2. Flooring: Carpet Concept
3. Window fittings: Roto Frank DST
4. Modular office partitions: STRÄHLE Raum-Systeme
5. Door handles: FSB
6. Hollow floors: Lindner
7. Parquet floor: Bauwerk Parkett
8. Interior lighting, switches: Jung
9. Interior lighting: Design iGuzzini, Louis-Poulsen FLINDT WALL
10. Locking system: Eniq Access Management
11. Door bell: SSS Siedle