The subject of the construction project is the replacement of the office building for Gottfried Puhlmann GmbH in Marne. The building is single-storey and will be a rectangular structure with a saddle roof made of wood and external dimensions of approx. 31.90 m x 17.65 m and an eaves height of max. approx. 4.30 m and ridge height of max. approx. 6.60 m above the terrain built.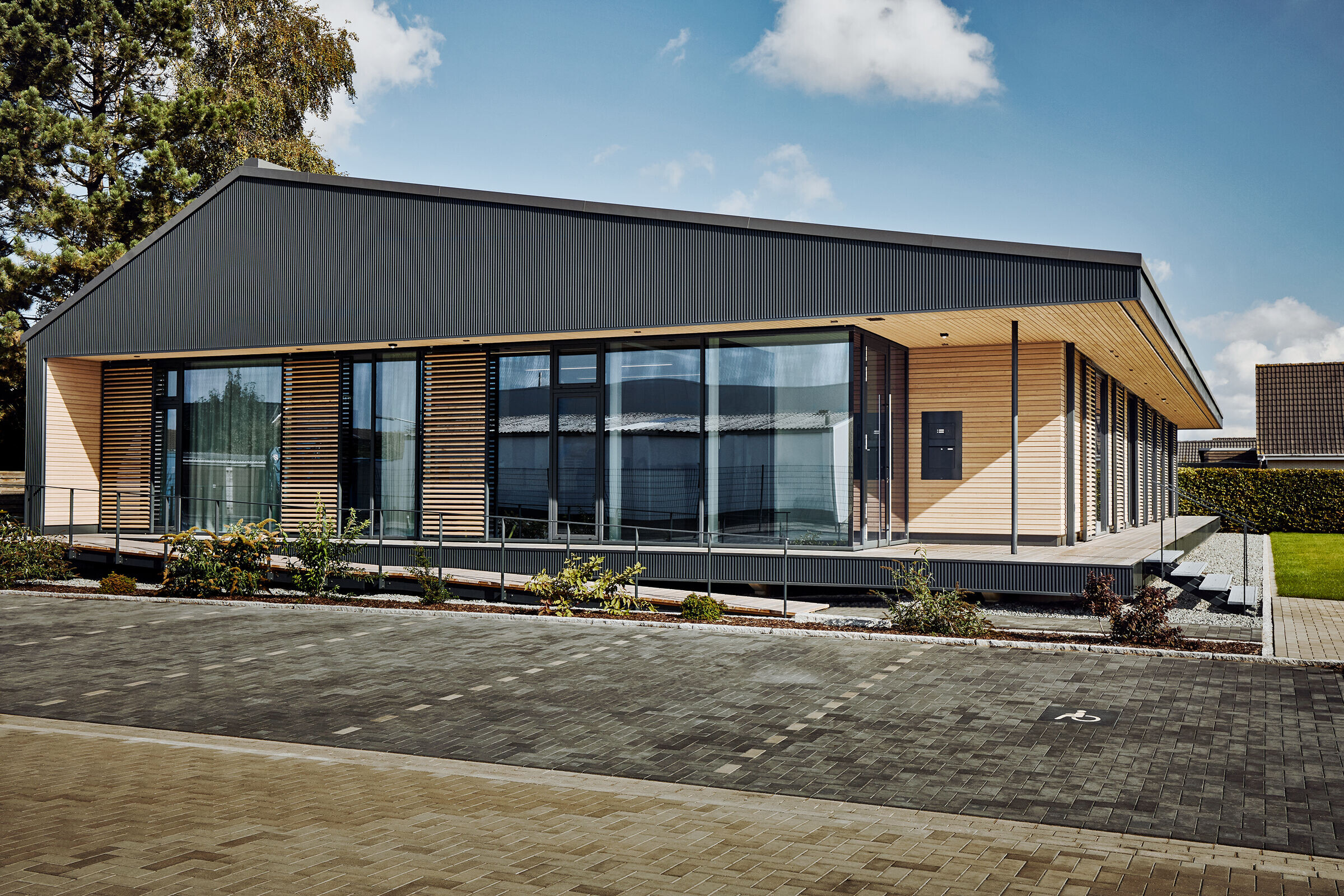 The new building is only one storey and has a gross floor area of ​​approx. 560 m2. The building is raised above the existing site and has a cantilevered balcony on three sides.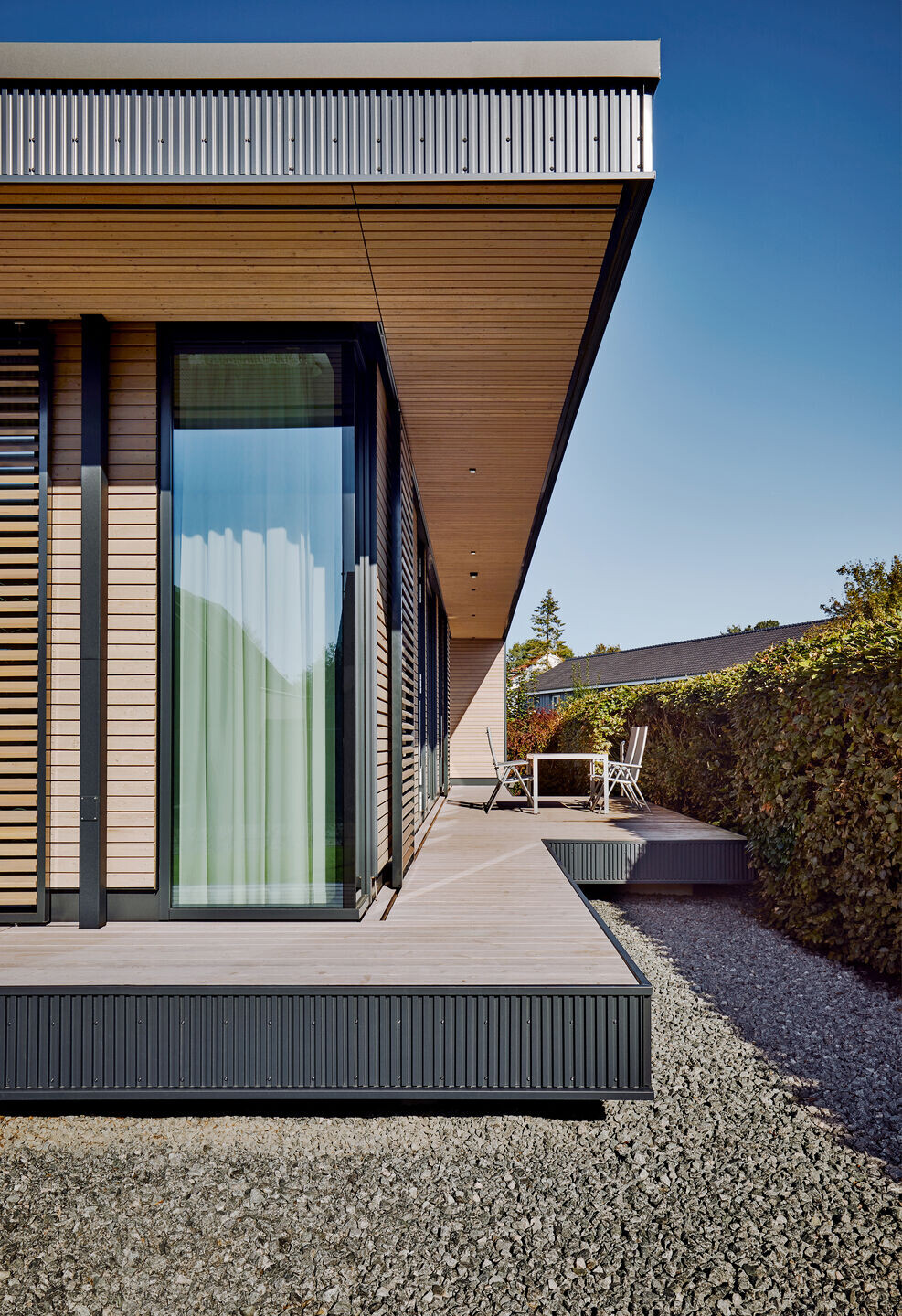 Thanks to the gable roof, the height of the structure adapts to the neighboring buildings and thus fits into the existing development.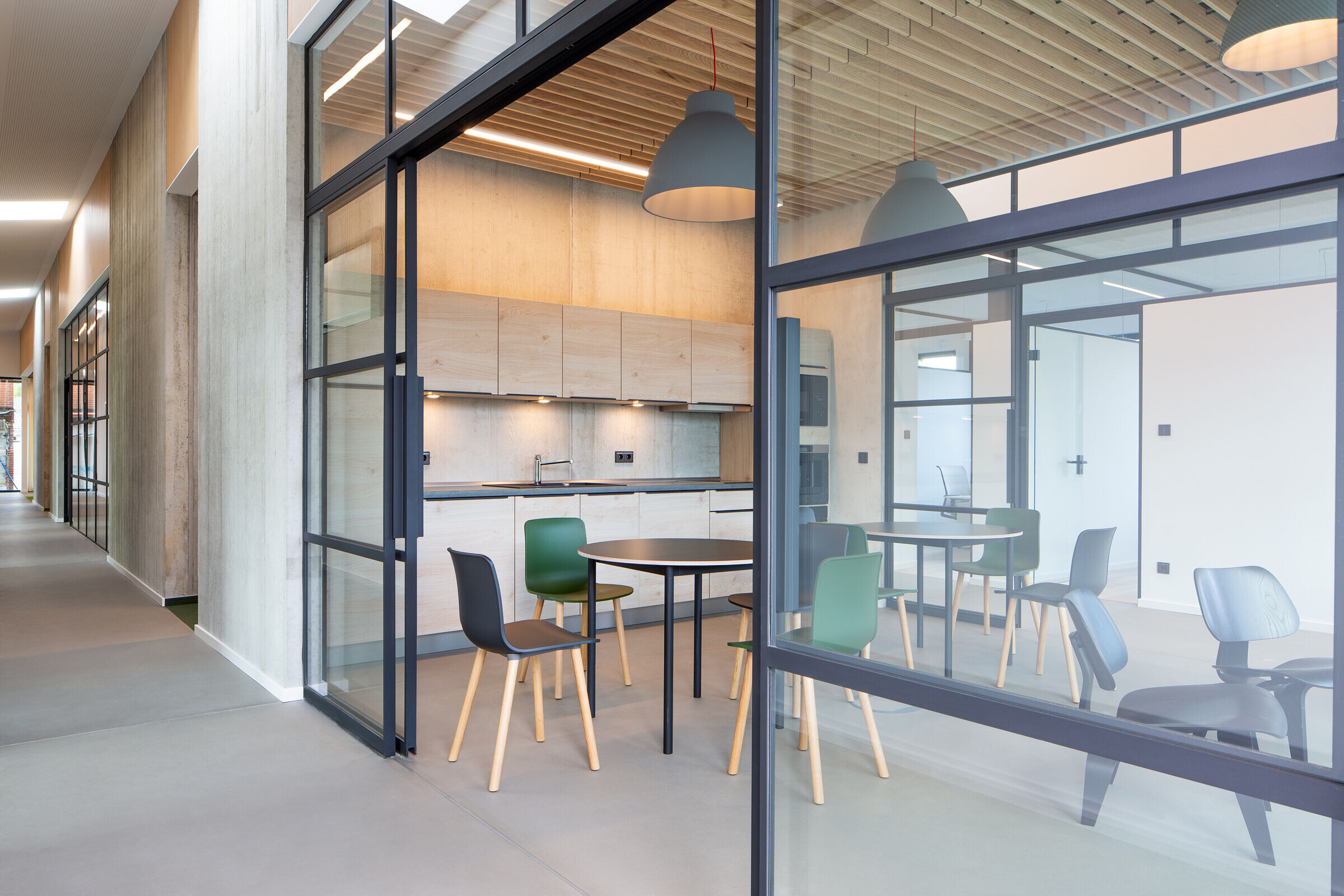 In the area of ​​the outdoor facilities, a parking lot for 13 cars as well as a garbage and bicycle parking space will be built.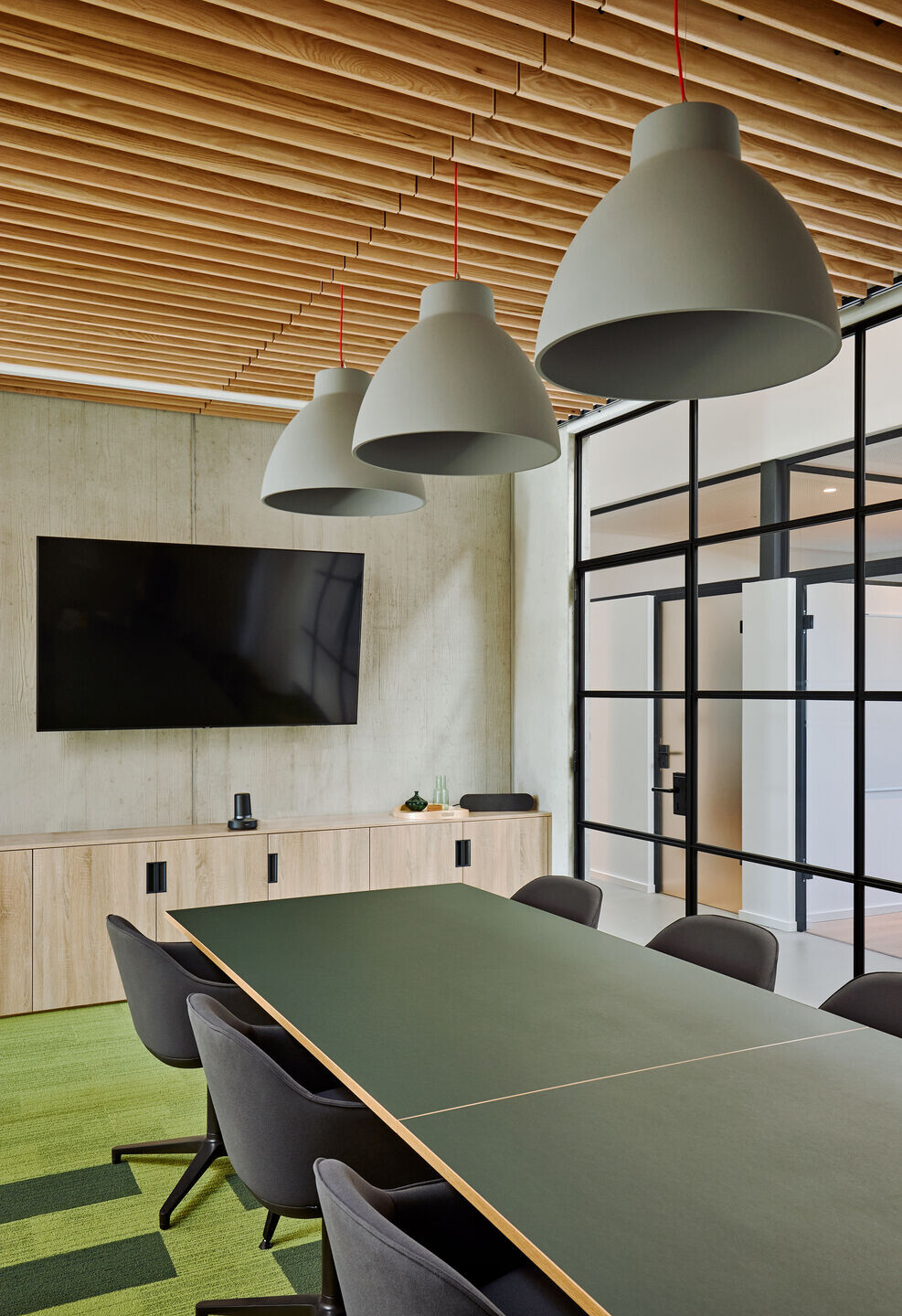 The main access is from Wilhelmstrasse on the south side of the building via a four-step staircase (in steel construction). A separate entrance to the works council is planned on the north side. A steel structure ramp is planned on the west side for barrier-free access.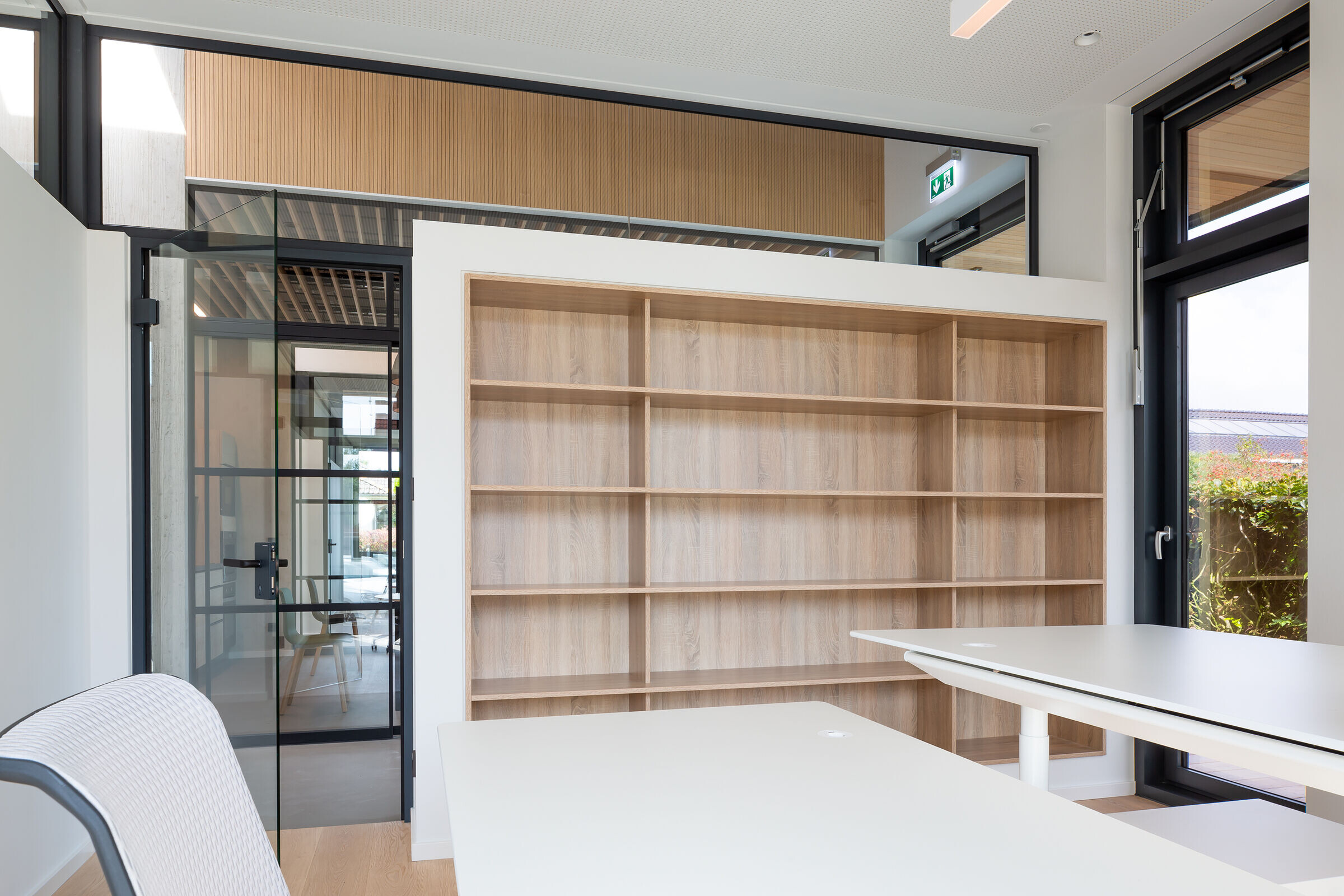 The parking spaces are reached via the driveway on the western property boundary. The supply and disposal lines are routed to Wilhelmstrasse via the shortest possible route.