As the Platinum Winner of Muse Awards, Asahi Group was aiming to establish a main hub for their business activities in Asia Pacific. Asahi Group Hong Kong office is a brand new Design and Build office project that occupies a total of 5,047 square feet across the bustling metropolitan area in Hong Kong. The main design theme was to showcase Asahi Group's strong branding identity across the office space. By incorporating detailed observations and approaches, this office design allowed concepts to be pushed and new design ideas to become a reality.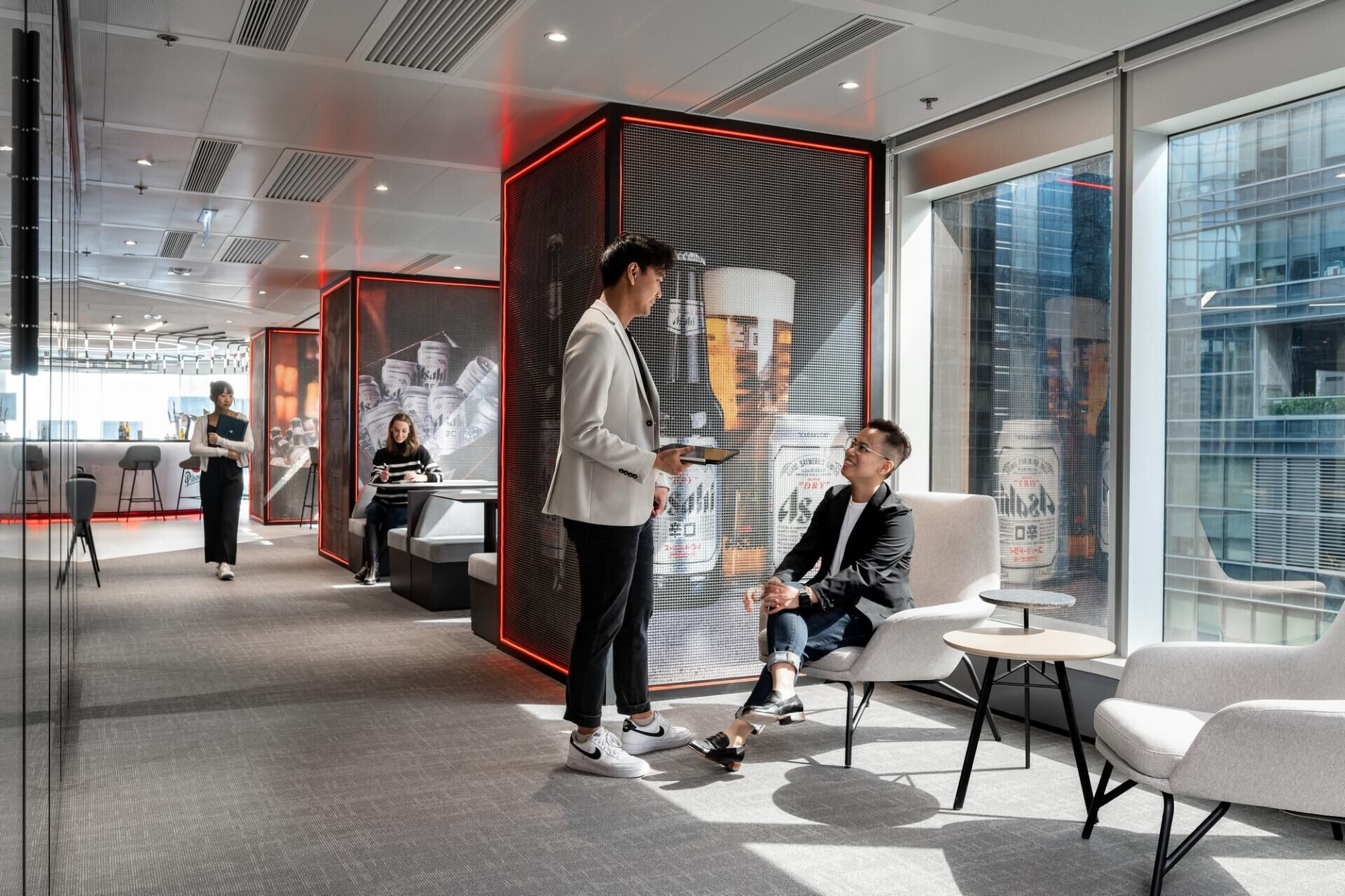 One remarkable feature of the office would be the World Map at the reception area of the office.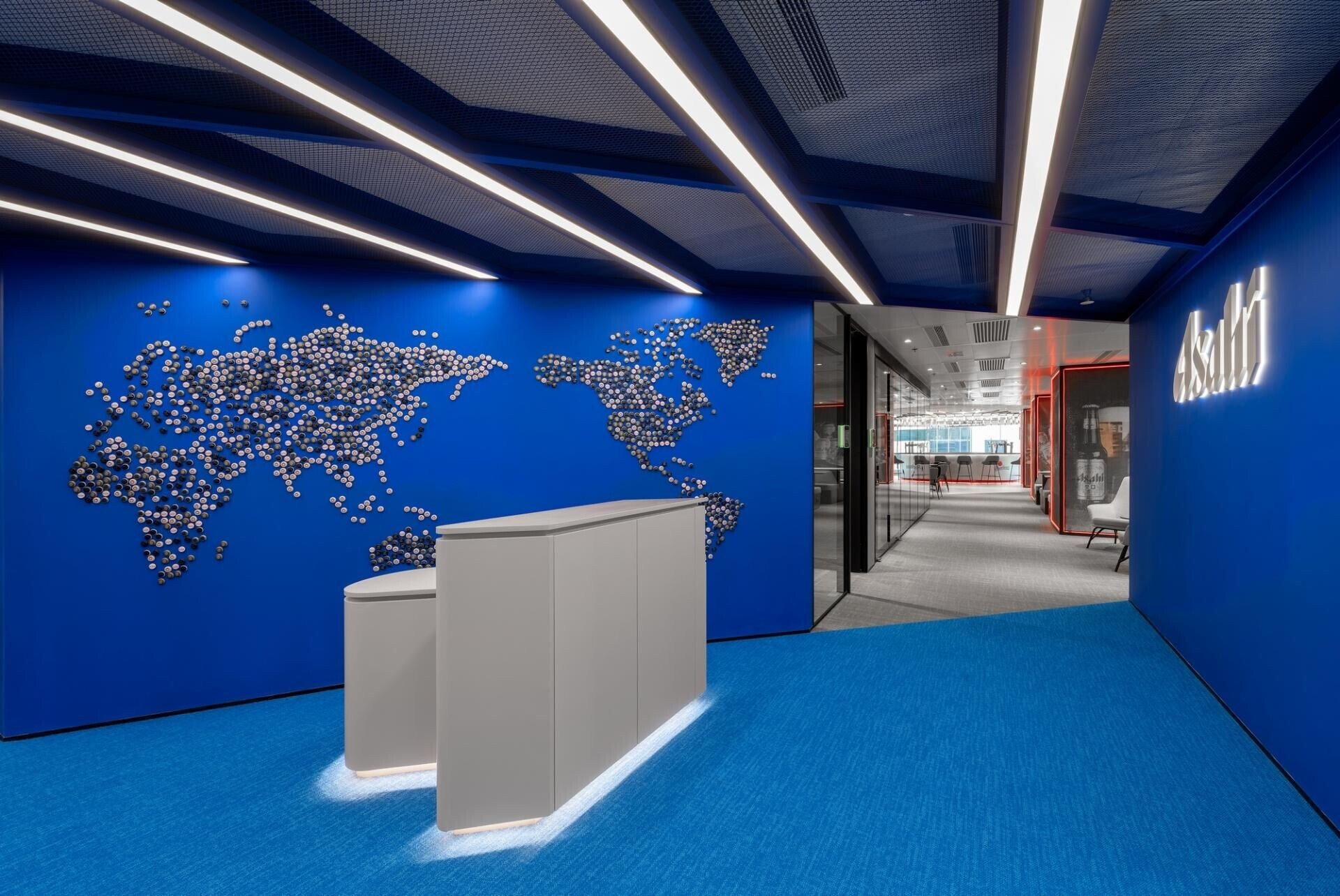 The World Map was composed of hundreds of bottle caps from the five beverage brands under Asahi Group, which symbolizes the group's brand identity of being a globalized company. In addition, moving past the reception area would bring the user experience closer to the circular bar table. This bar table design evokes a stylish and welcoming atmosphere, mirroring the aesthetic and visual experiences of what an actual bar would feel like. Last but not least, the colour palette deployed around the office were all inspired by the numerous products under the Asahi Group. For instance, the different meeting rooms around the office contain their own unique colour tones, which directly represents the unique beverages under Asahi Group's stewardship.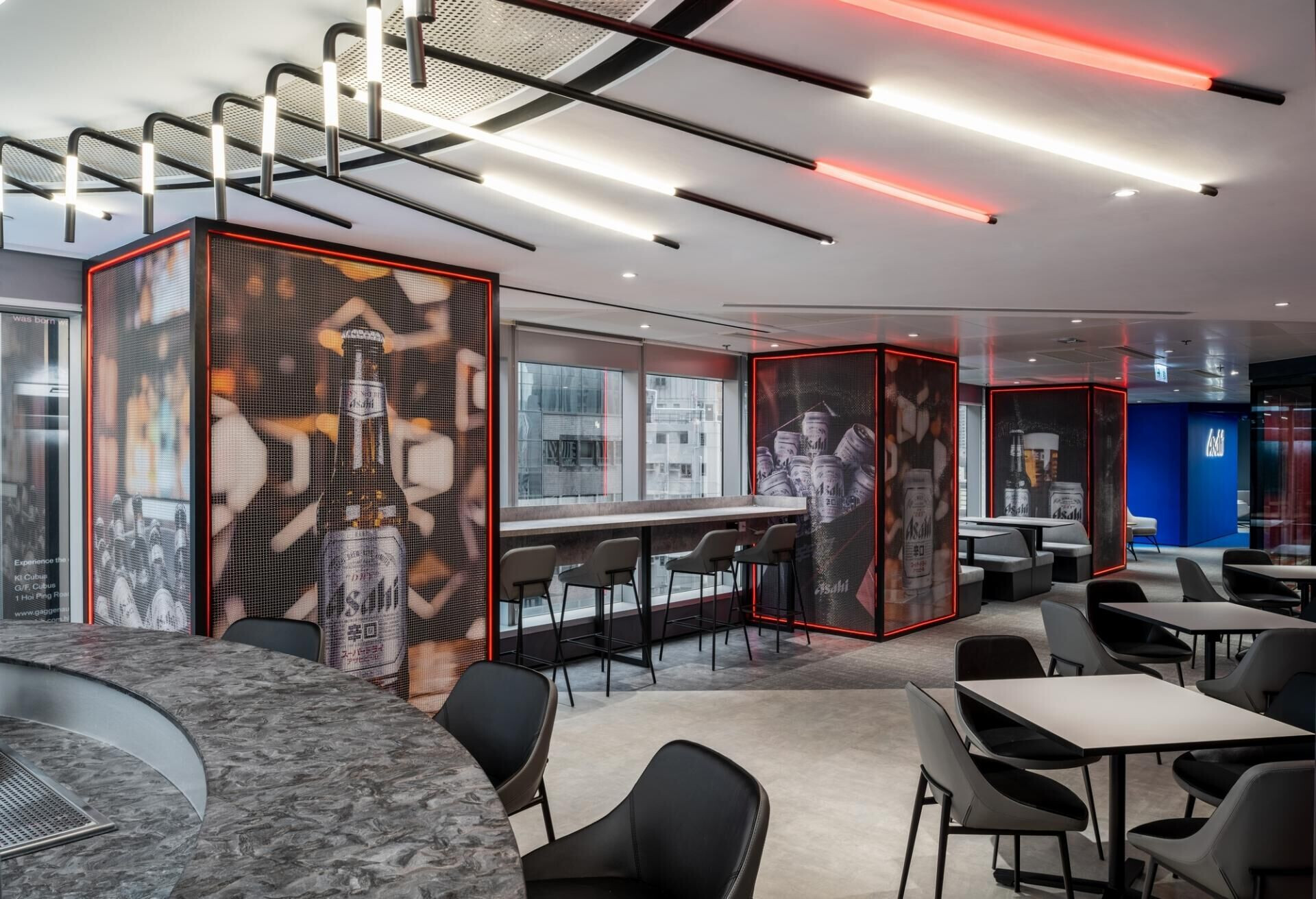 Project Director: Louis Lau
Project Designer: Kathleen Cheng