The project takes place on the rooftop of an Office Building Complex right at one of the busiest avenues in Mexico City, Avenida Reforma.
The last structure on top of the tower is repurposed to introduce and distribute the managerial activities of the Directive Main Office.
The proposal for the renovation of the space aims to remove and repress the formal rigidity of the working industry, by diminishing some of the hierarchical roles of space and amplifying new possibilities of configuration.
The design process looks into dwelling programmatic settings for new and liberated criterias of distribution and connection. The objective is to avoid partitions, seek for amplitude and natural flows by erasing the boundaries of the architectural program.
From the main entrance the whole main room can be perceived as a continuous shared platform where working areas along with service areas get mixed only to be differentiated by virtual demarcations regulated by levels, colors and material textures.
The kitchen, located at the entrance, operates similar as in a compact apartment loft, canalizing and dispersing activities, acting as the main distributor. It gets contained under a permeable red screen that encompasses the first service block including the main bathroom.
This block is nested under the main room, a global container that works as a loose field, free to get populated, distributed or conquered by any operational undertaking.
The third section of the project holds the main areas. The head office and the meeting room are enclosed under a wood block on the private side and projected onto a glass enclosure on the public end, displaying the view of the massive extent of the city.
On the other side of the glass, before the urban abism, a new layer of containment holds the border of the project on an L shaped deck that works as a filter and stimulant for passive and active interactions administered by the gardening, landscaping and the furniture setup.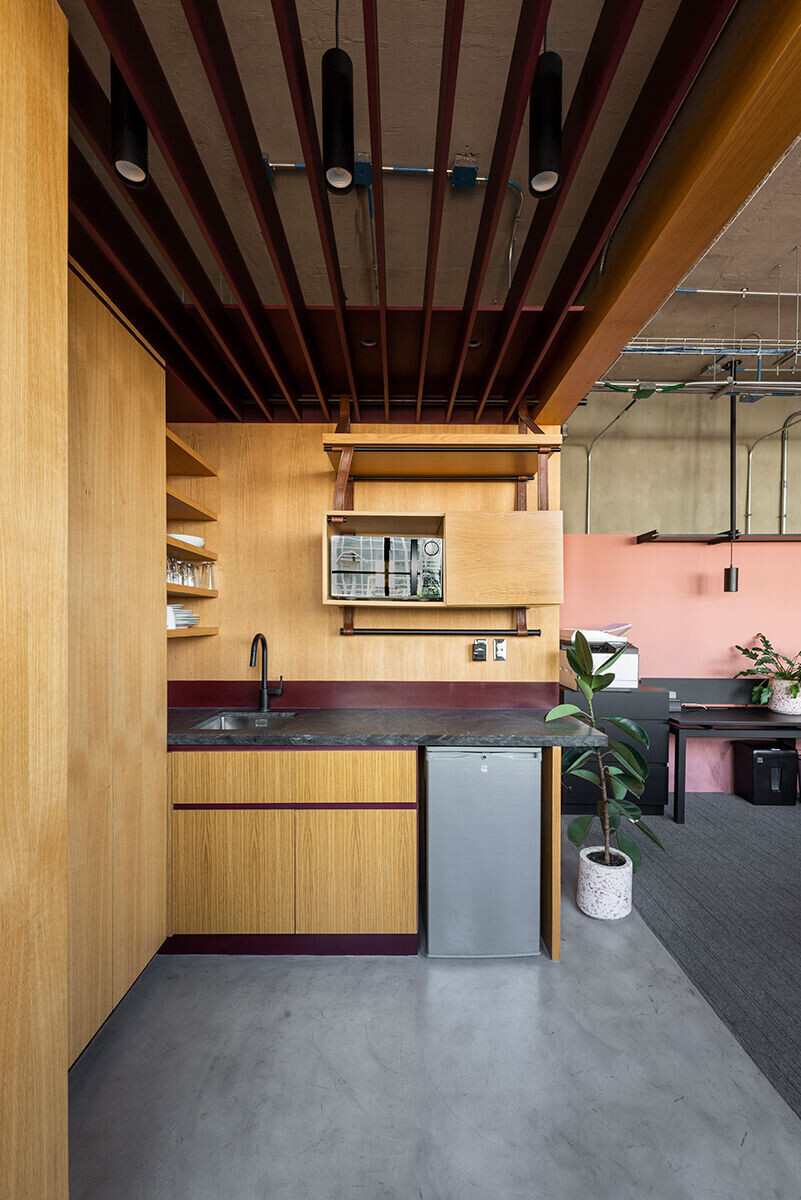 The floor operates as a platform that guides the movements of the outdoors, from stages to passages, to escalating terraces that avoid obstacles, even transforming into gravel islands to hop from one another.On the front it spreads like a beach for the main rooms, a complete horizontal spread with some scattered outbreaks as gardening pots or sitting benches and bunks.
From afar the volumetric addition is evident, even looking as an embedded parasite living of the building.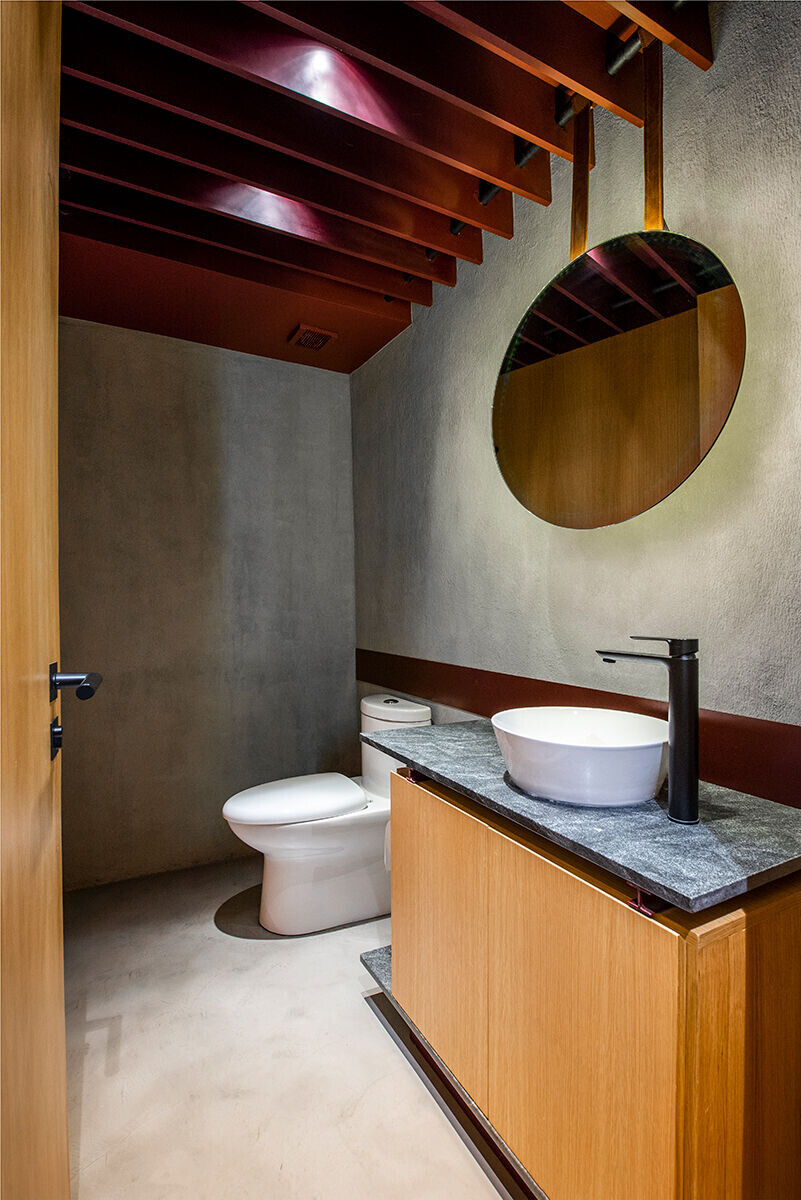 Short Bio:
Costume executive office on top of a business building on one of the main avenues in Mexico City.
Collaborators:
Gerardo Casasola - Head of project
Arturo Nuñez / Moebius - Construction Management and Execution
Juliana de Lasse / Salmiana - Garden and Landscape design
Camila Cossio - Photography