OKAMURA SHOWROOM - HANOI
DPLUS designed a workspace that combines an office and a showroom to display products.
Okamura is an enterprise from Japan, specializing in providing high-class office furniture, designed and manufactured based on ergonomics. The main goal of the project was to create a space that is minimal, elegant and modern.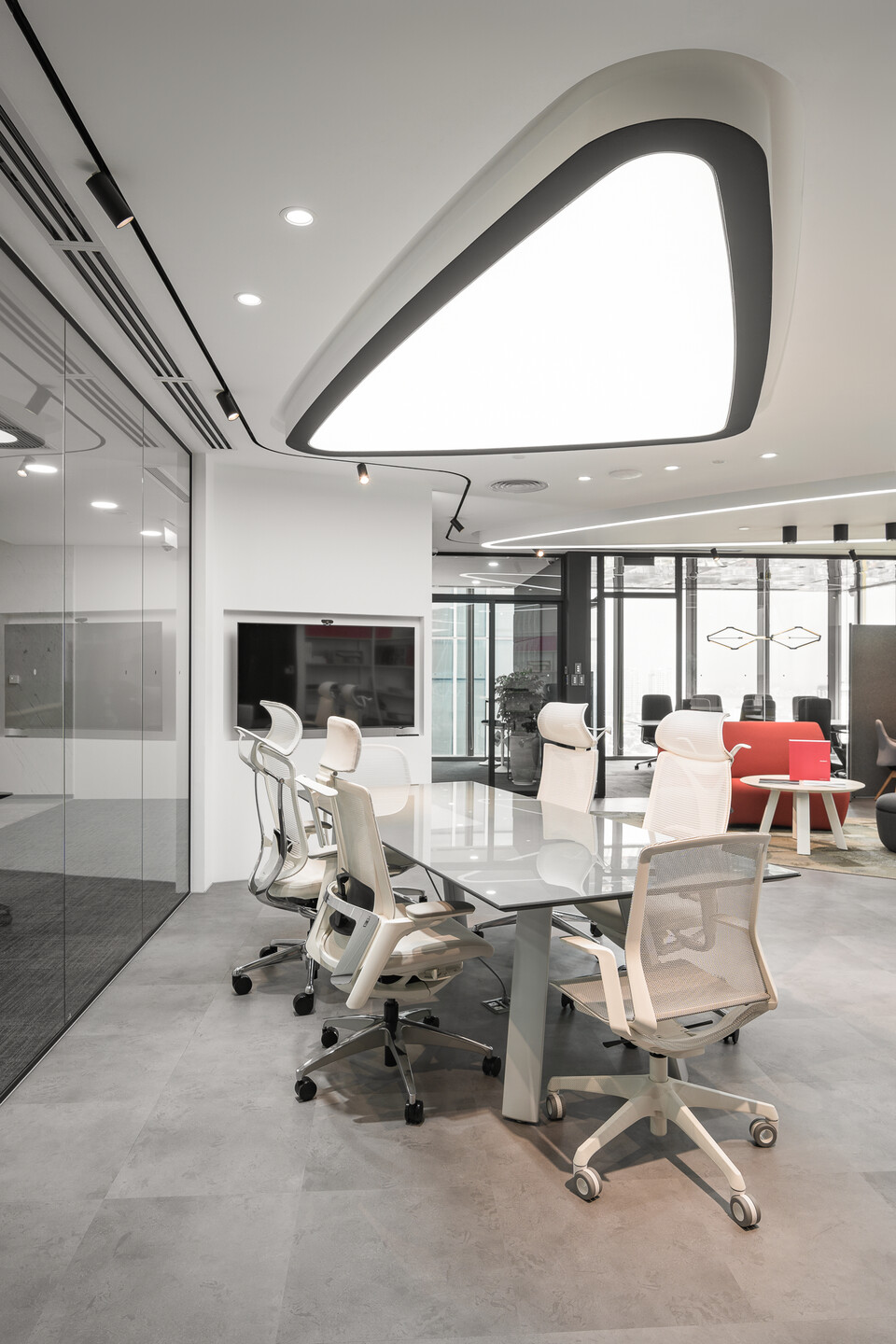 CONCEPT & DESIGN STYLE
The design concept of "the elegant curve" is inspired by Okamura's products, with the focus being on office chairs. Soft curves create a gentle and sophisticated movement for the space.
The minimalist design style was chosen to create a versatile, modern and elegant space. Eliminate unnecessary things, every detail and color of the space is designed to highlight the product and create comfort for the user.
LAYOUT
Since this is a space that integrates the functions of the office and showroom, it should be divided into two main spaces:
- Product display space: this is the main space, occupying most of the area. The showroom is designed to be completely open, the display points are divided relatively by the use of visual effects.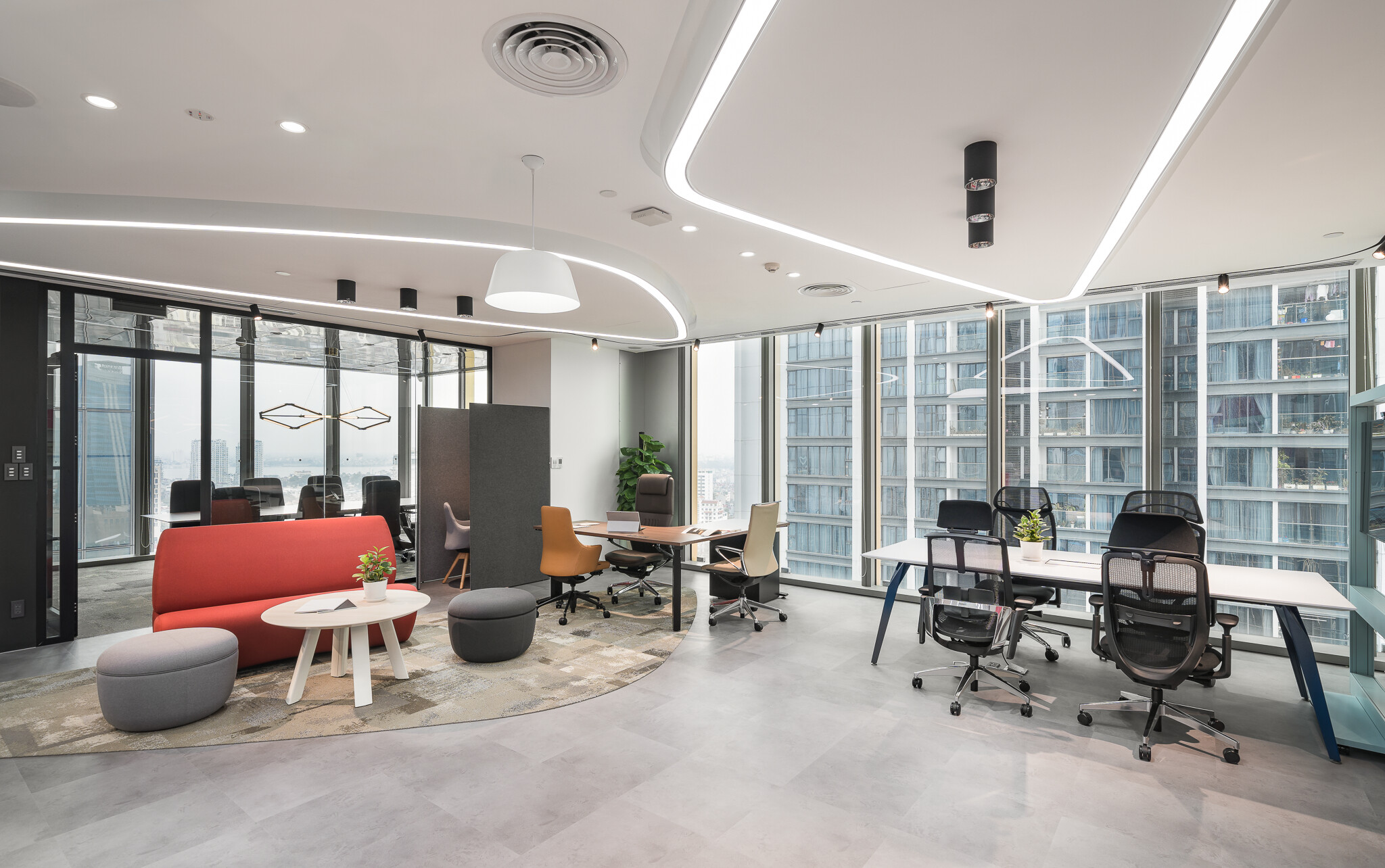 - Other spaces: including working space, meeting room and storage space are arranged in parallel on both sides of the showroom. The purpose of this layout is to attract and focus attention on the exhibition space.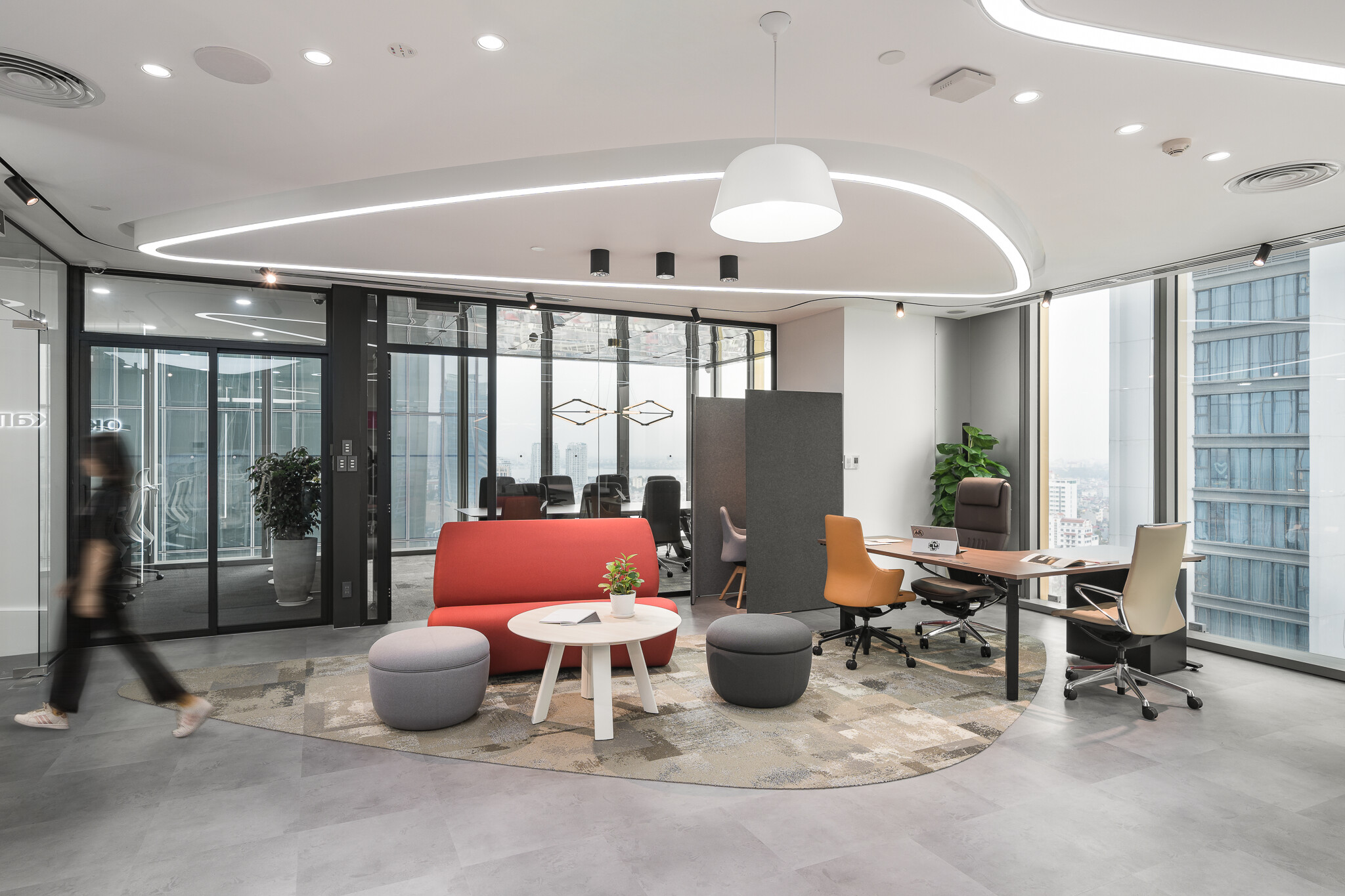 DETAIL
Entrance: minimalist design with transparent glass and simple white walls combined with LED lighting to focus attention on the logo and products inside.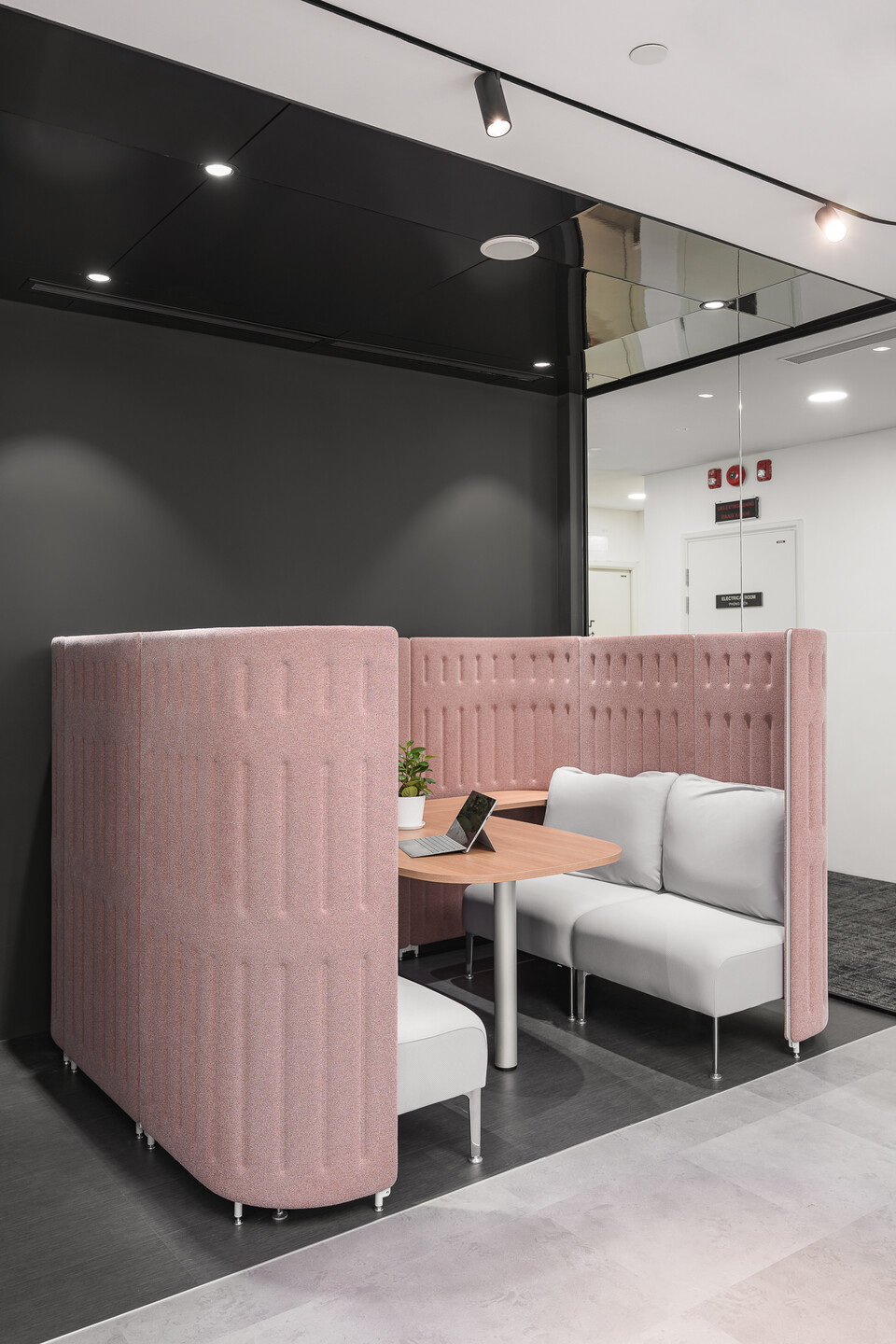 Showroom space:
- Ceiling system:
Attention should be placed on the products on display. So instead of using exposed ceilings like other projects, we chose to use plaster ceilings to create a clean and elegant feeling.
In addition, we use transparent ceiling compartments and curved LED light strips, creating movement and helping to relatively divide the space into functional clusters.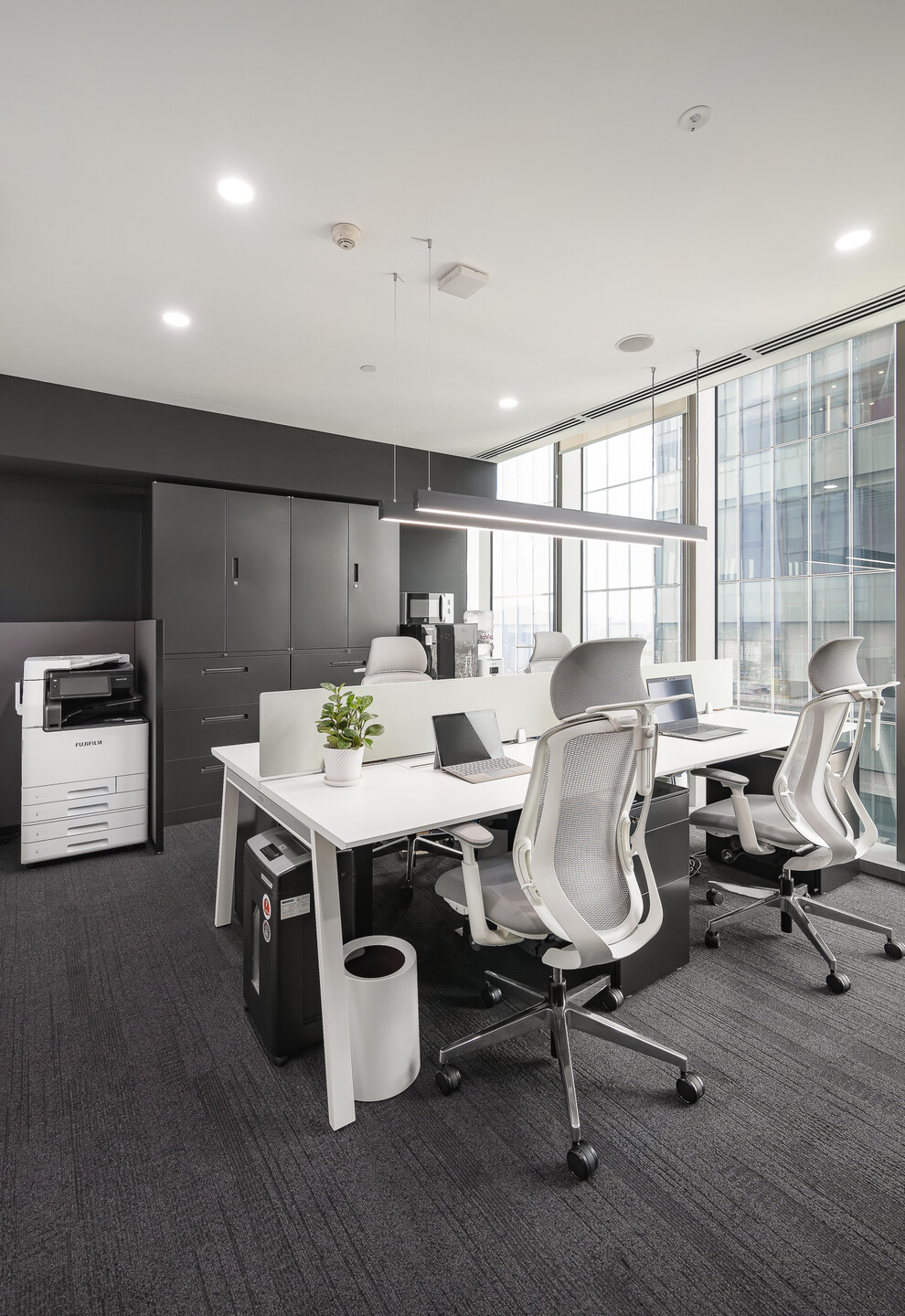 - Color:
Using monochromatic color in a variety of shades creates gentle gradations. The combination of monochromatic colors and natural light creates a harmonious and bright overall, a perfect background to help highlight every detail of the product.
Meeting room & office
This space is also designed in a minimalist style, however, it does not use pure light colors but combines dark colors for the wall - ceiling - floor system to balance color and light, helping to stimulate the concentration
Gold-bronze metal details are used to show the high-class, as well as match the color and design of Okamura's meeting room furniture.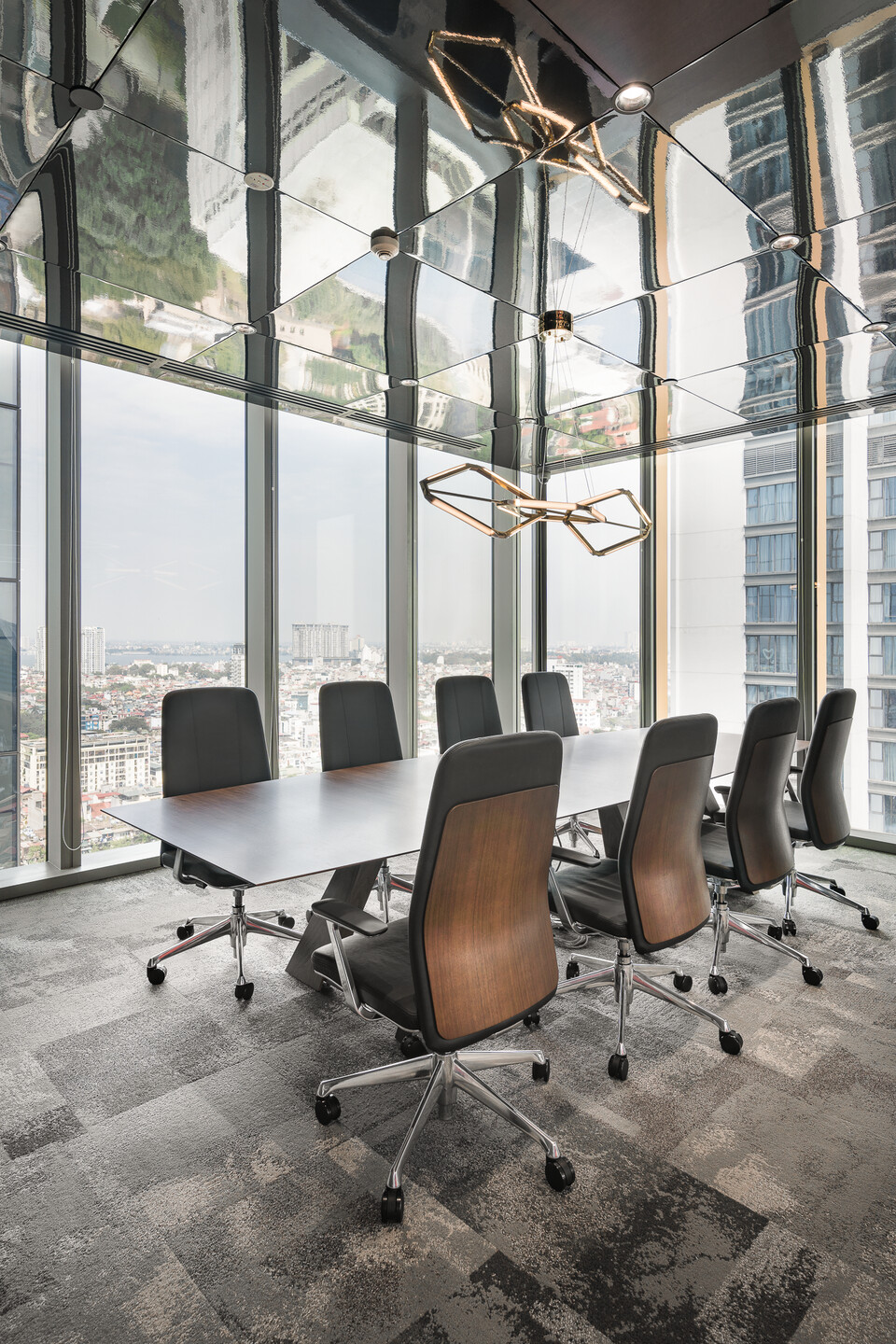 We want the space to be designed to highlight the product and provide a good experience for Okamura's customers.