Japandi meets 1950s modernism: The light-flooded rooms of the historical octagonal pavilion near Letzigraben in Zurich have a new tenant and with him a hip address for Japanese food in the upcoming district.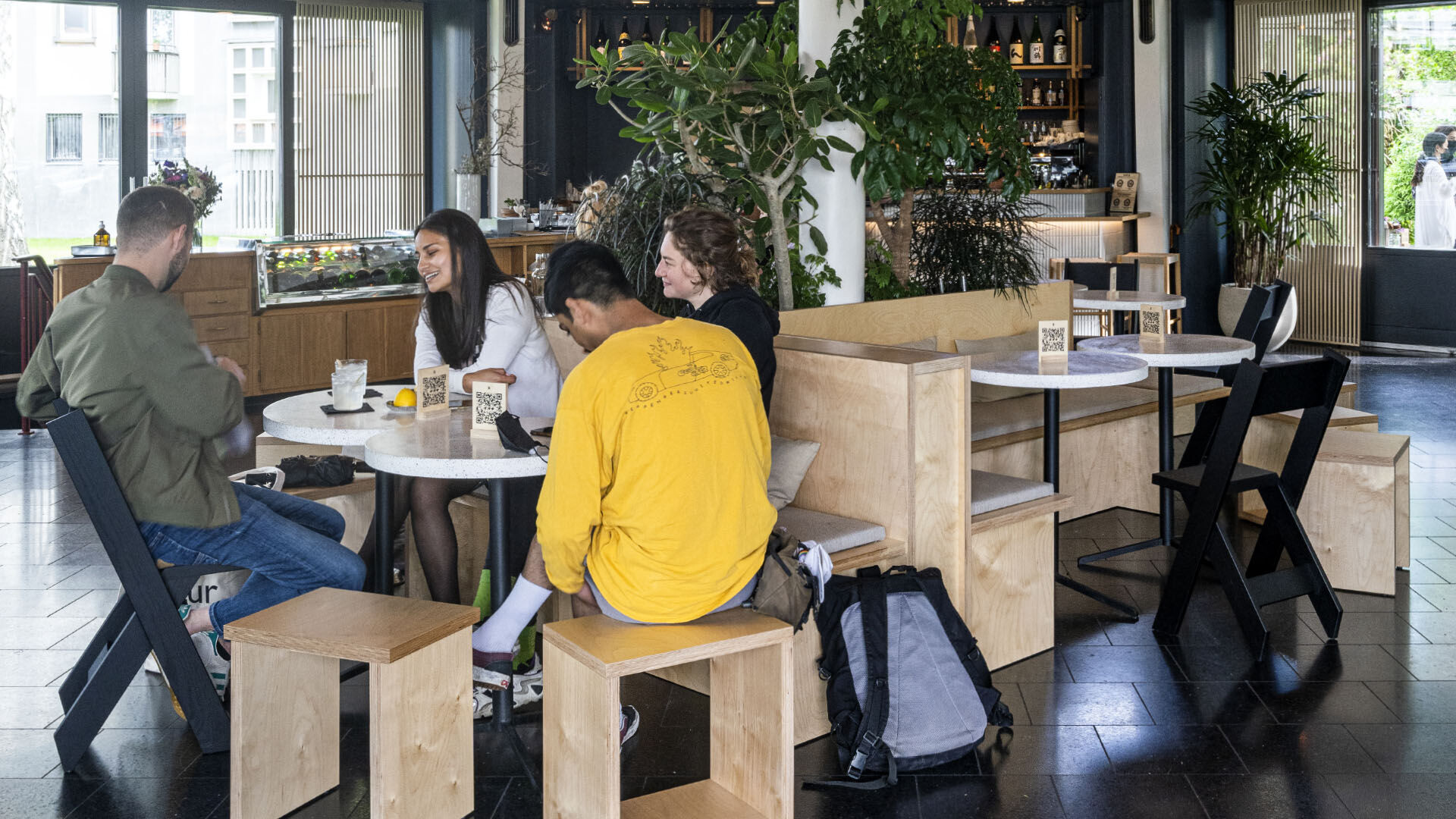 The new "Ooki Pavillon" offers around 80 indoor seats and a large terrace with at least as many seats. A lushly planted seating object in the centre of the space skillfully cuts through the hall-like pavilion and gives it many new cosy niches.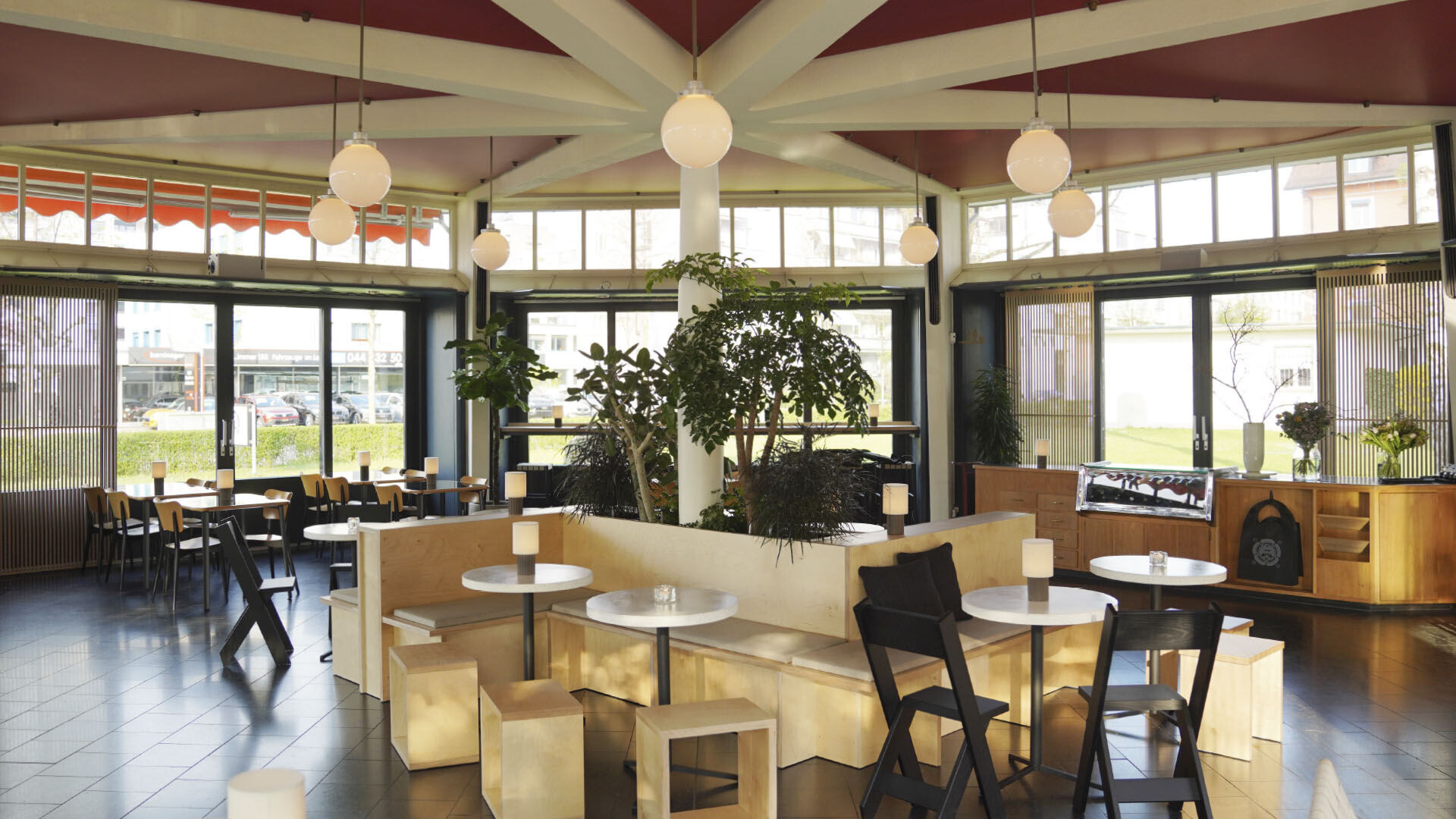 Guests enjoy spending time here for a few hours of temporary office in the afternoon or a sociable evening among friends. On warm days, one sits in the garden as if in paradise - in spring very Japanese surrounded by dozens of cherry trees in blossom.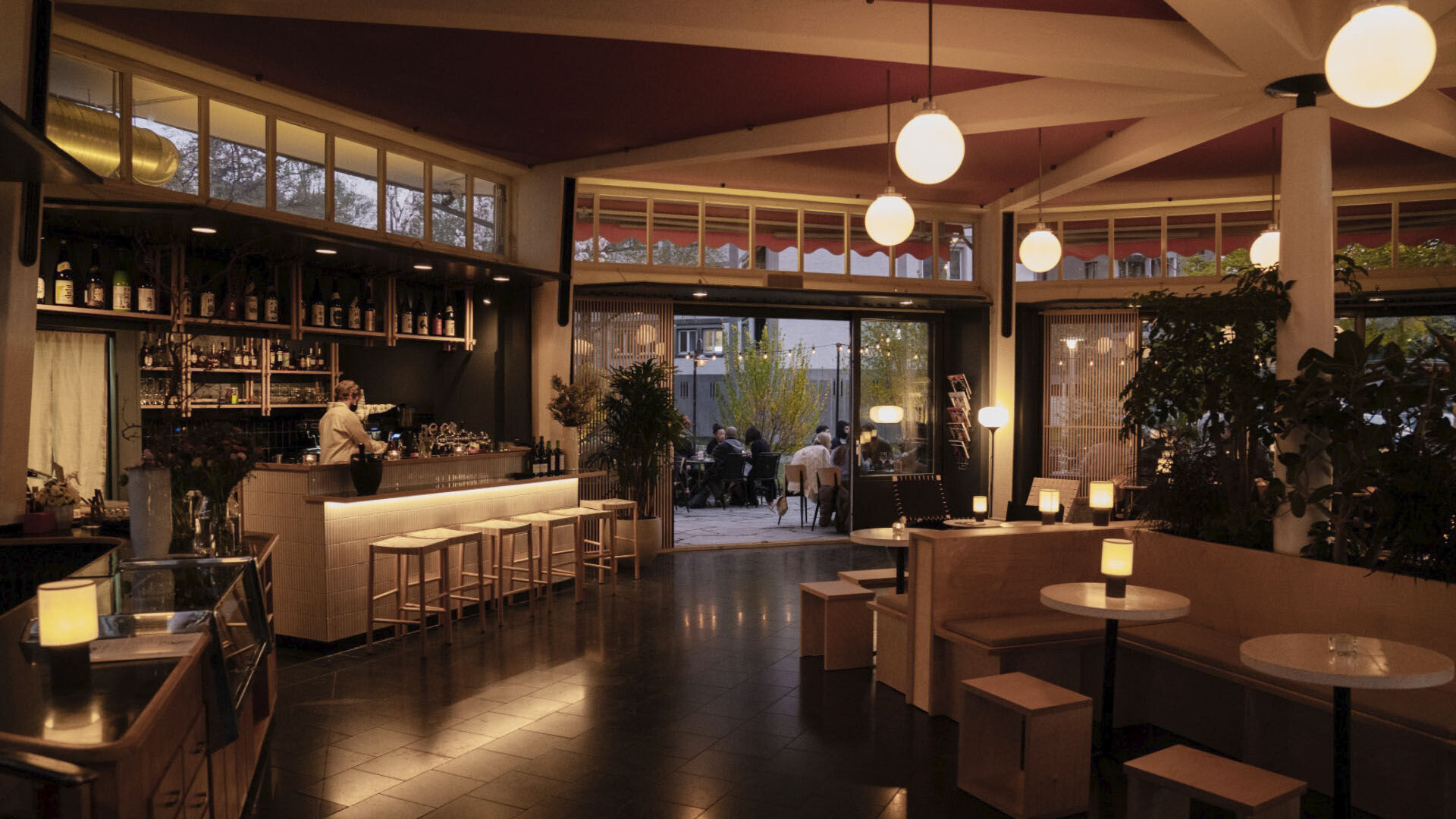 The conscious care of the protected building was the starting point of the successful project for miteinander gmbh. In the added materials, emphasis was placed on a reference to Japanese culture: Refined and tasteful like the tiles of the bar front imported from Japan, the simple birch plywood of the stools and the window blinds or the seat of the bar stools and lounge chairs made of linen fabric. The neon installations of Japanese characters in the foyer of the toilets and on the roof of the pavilion create an interesting contrast.