Otavamedia moved into new premises at the Workery at Tripla (a new hub of three office buildings) in Pasila area in Helsinki in February 2020. The new office covers 5100m2 and is located on the top three floors. Workspace provided the transformation project with workplace development utilizing service design, development of ways of working and interior design.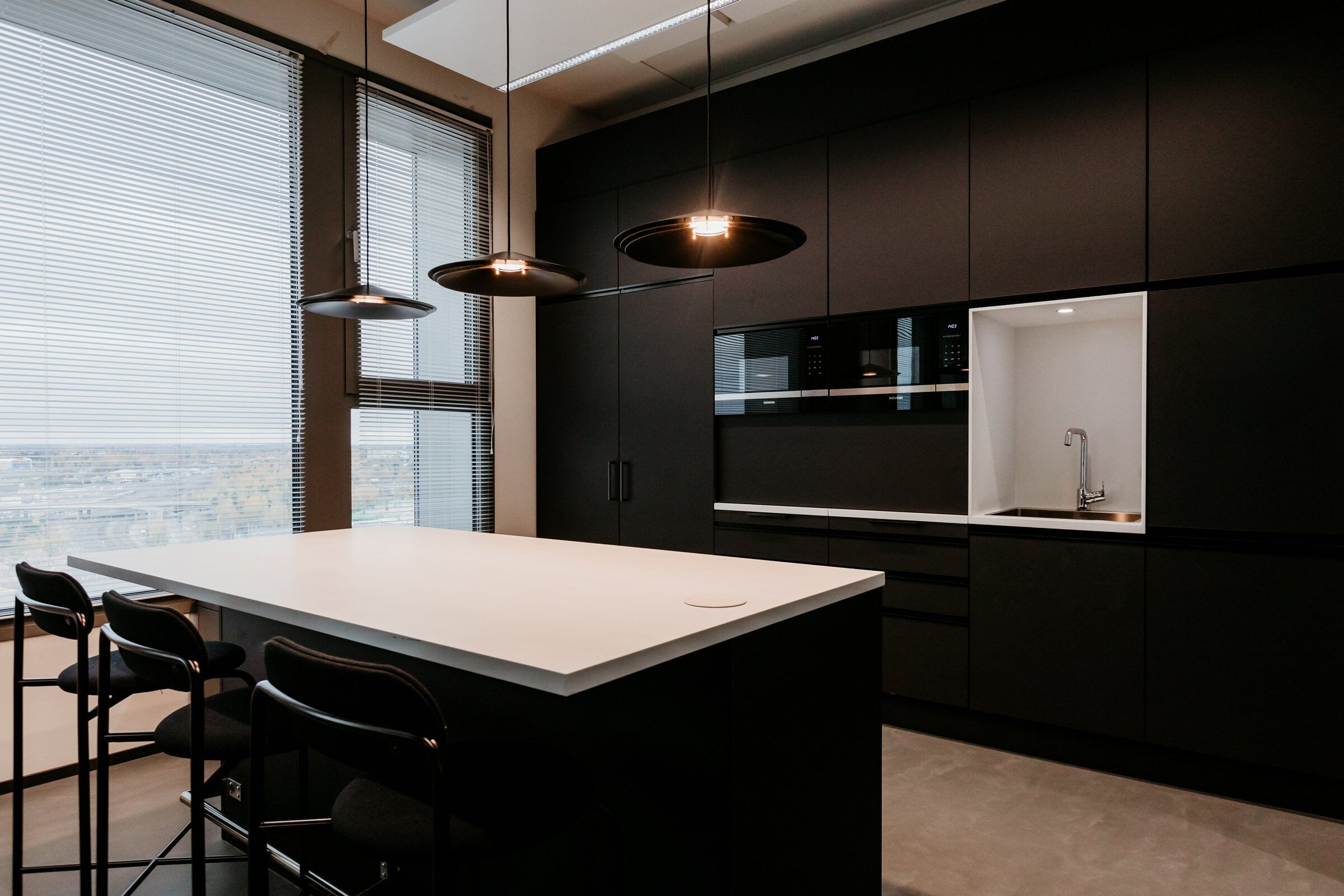 The old facilities were located just a stone's throw away but they were not able to cater the new agile way of working and working across different functions. It was time to meet the media industry disruption with a new approach.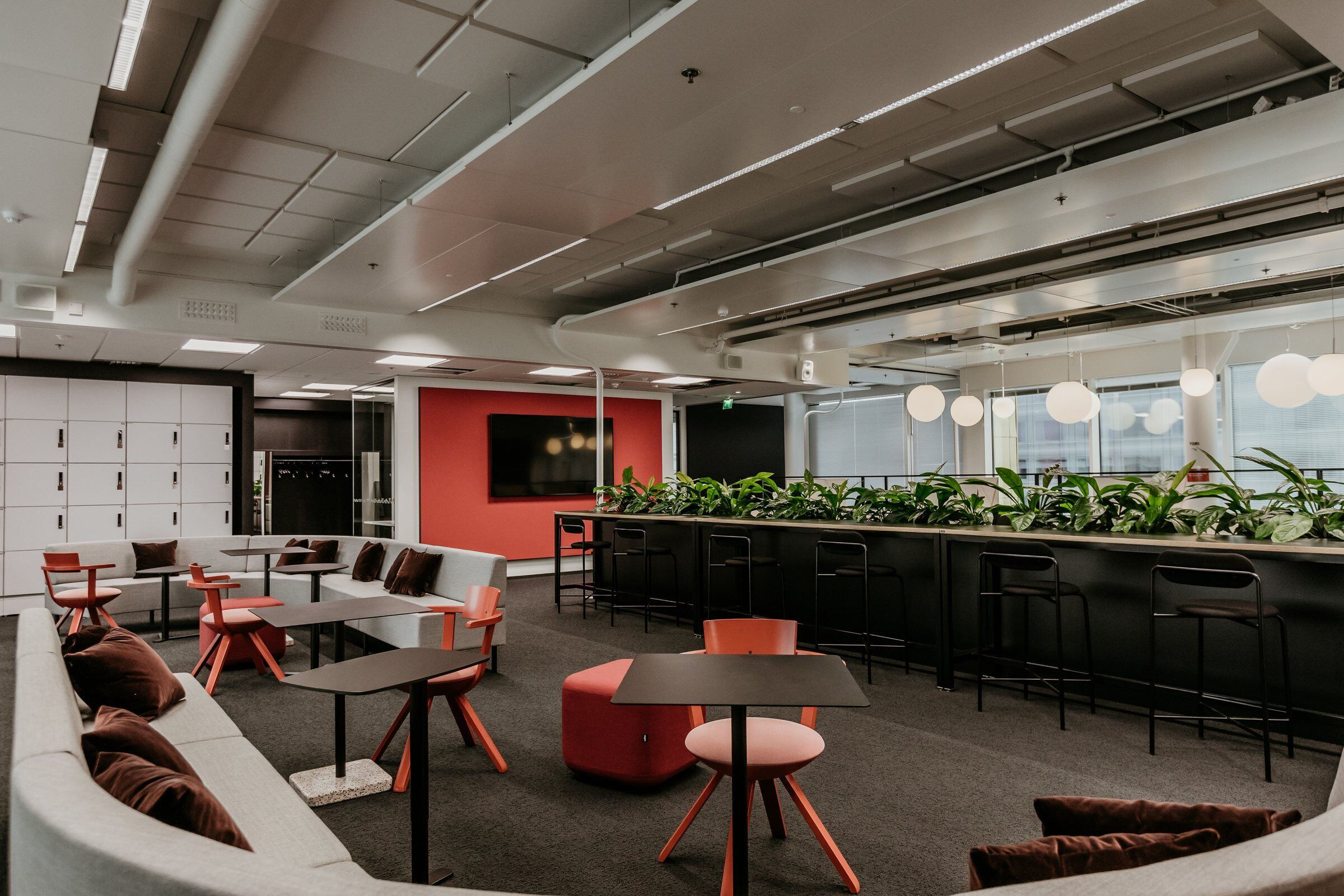 The new office was set to enable better interaction and co-operation between different functions. Parallel to the physical space, also digital ways of working and digital channels were renewed. Design emphasis was placed on visually inviting, diverse and original space. Lifetime thinking and wellbeing were the fundamental values guiding the design. The new space is flexible, layered and will stand the time well. This can be seen well in the space and furniture solutions, recycled furniture and material choices.
Each floor was equipped with its own colour scheme based on the occupant media families, all complemented with softening harmonic tones of gray. The workplace solution became quite diverse naturally. Different working areas, meeting spaces, work lounges and cafes as well as the different meeting rooms provide a multitude of choices for where and how to work. The intriguing entrance hall was called the wow lobby and has curvy sofas and a hefty volume of plants to serve as a oasis for the guests too.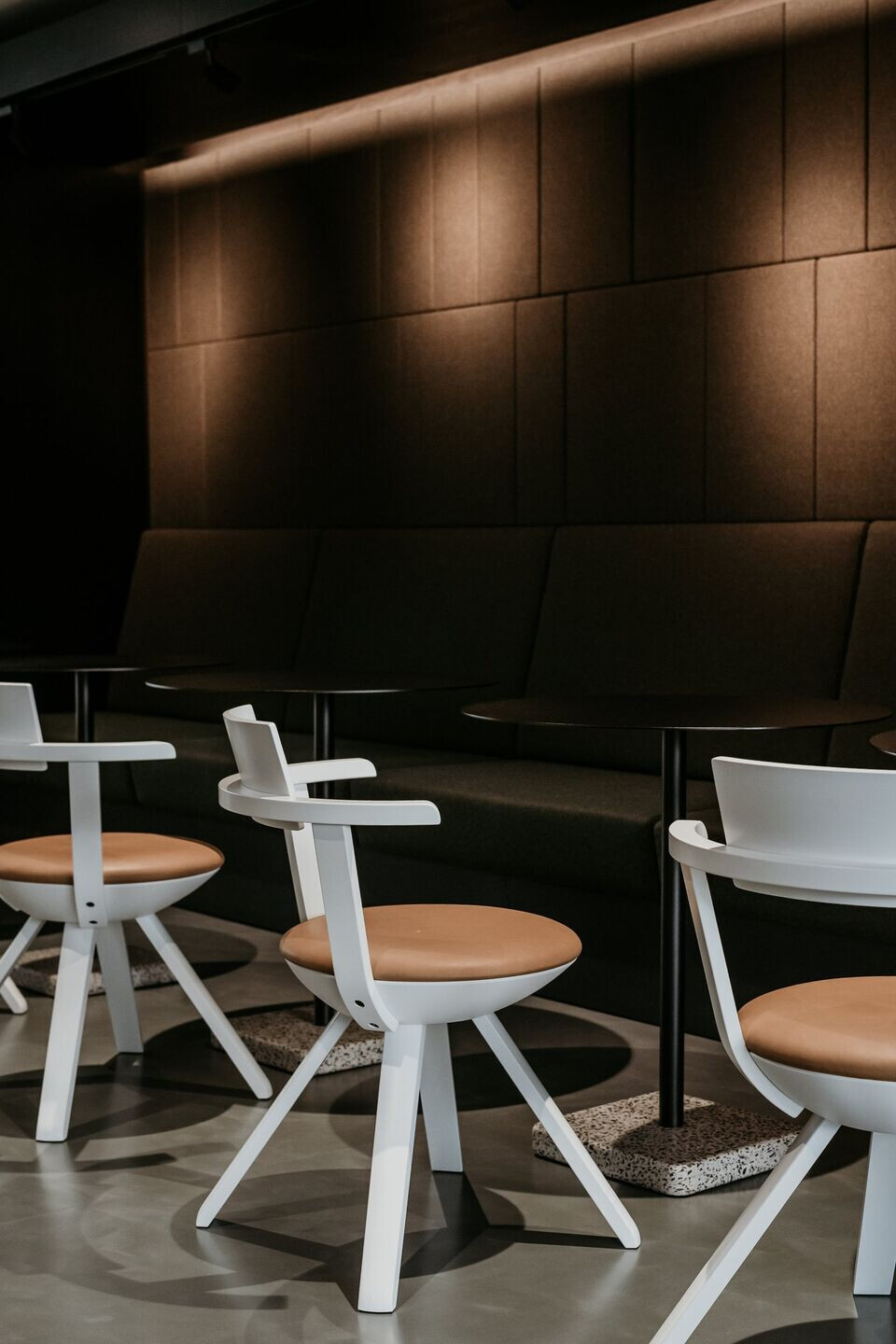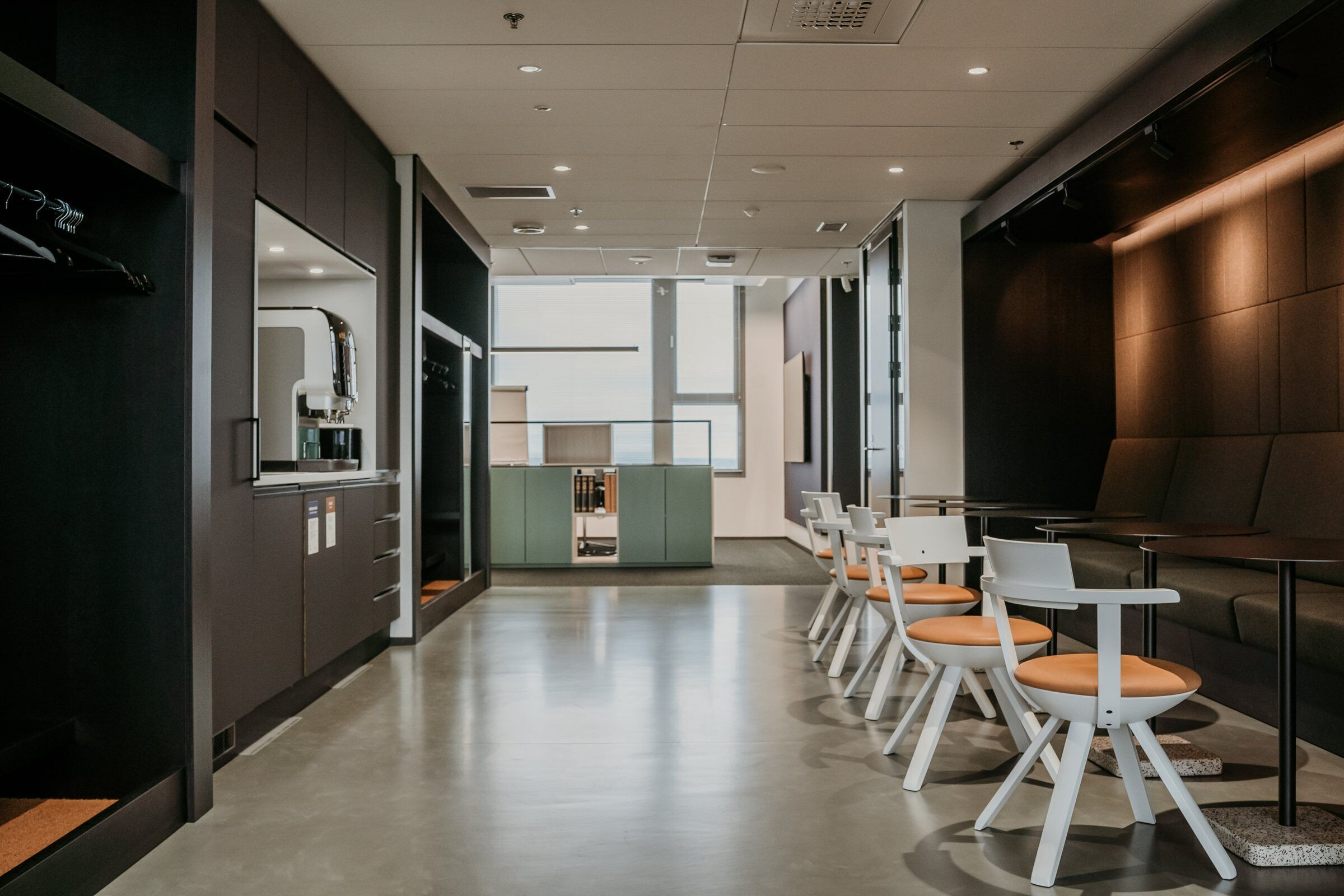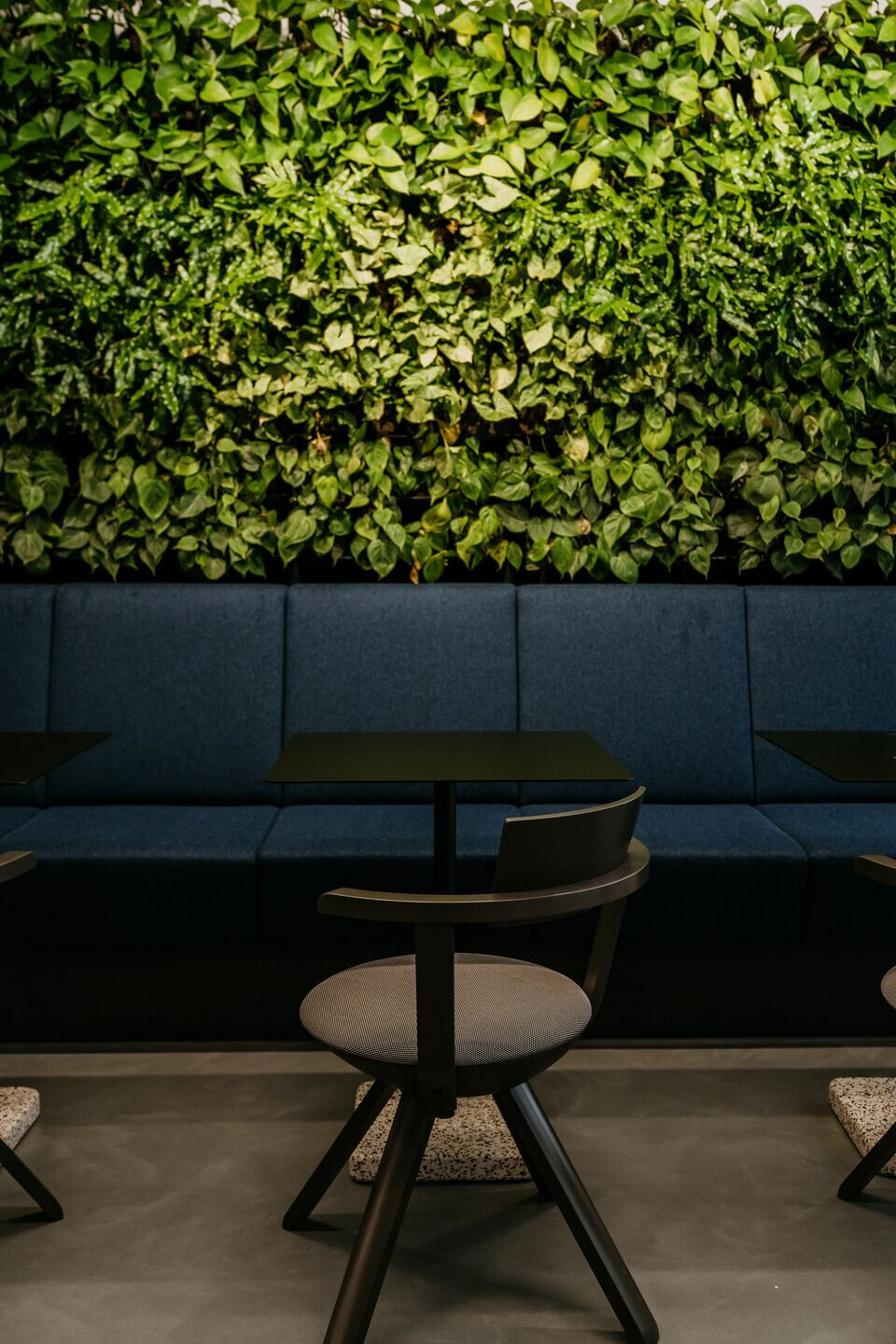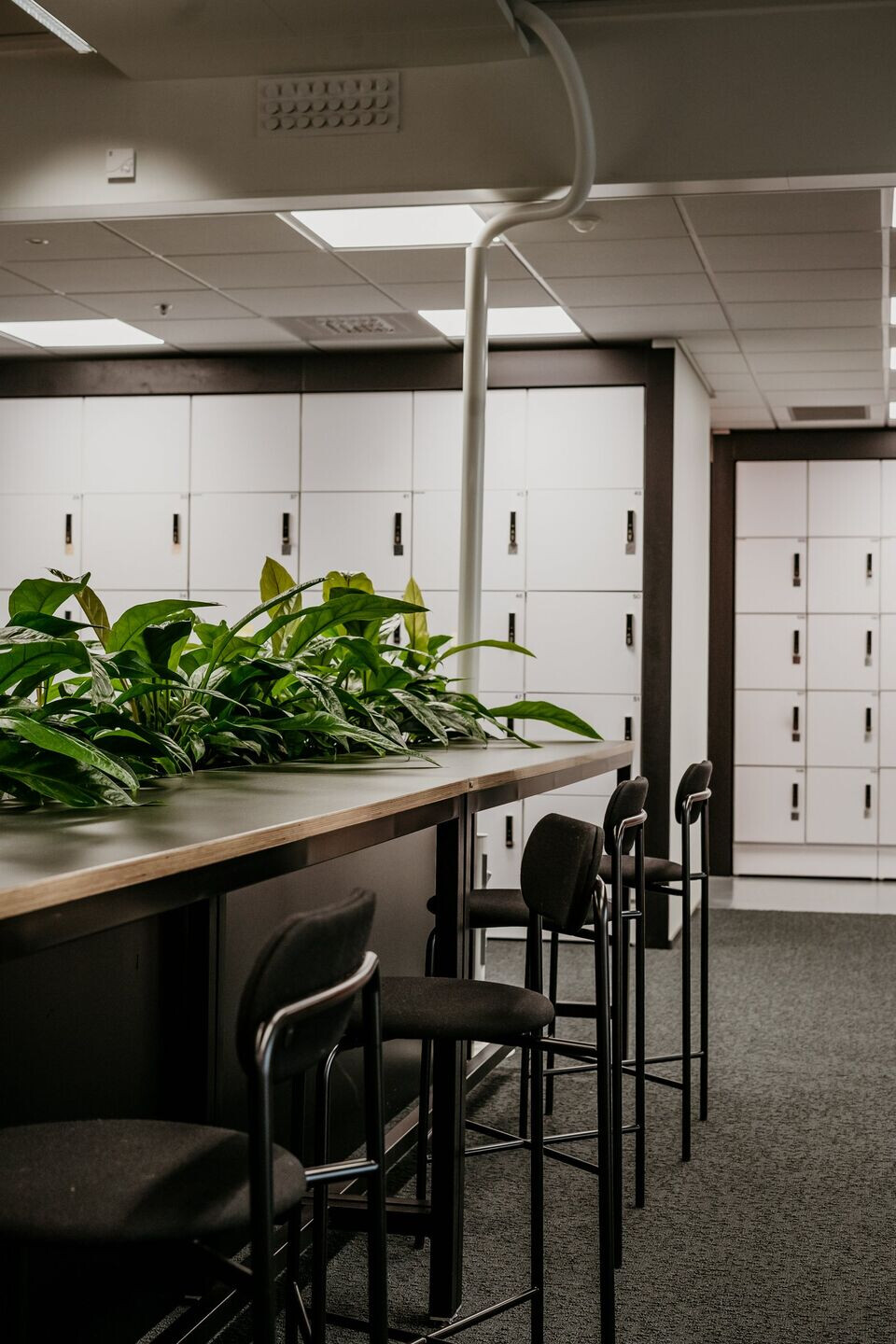 Material Used :
1. Flooring:
Artigo Rubber floor (In kitchen)
Desso carpet
2. Interior lighting:
Lighting supplier Texlux:
Brands used:
Carpyen Colette pendant lights
Grok alive pendant lights
AiLati Lights Sferis pendant lights
3. Interior furniture:
Suppliers: ADI and ISKU
Brands used:
Adjustable tables: LapalmaYo
Coffee tables: Hay Terrazzo
Chairs: Artek Rival
Bar stools: Lepo product Moderno by Yrjö Kukkapuro
Modular sofa: Blå Station Bob
4. Greenery service: Innogreen