PROGRAM : The P24 house is located on Phahonyothin road close to center of Bangkok. The owner would like to build 2 houses for himself and his brother on a narrow and long shape site.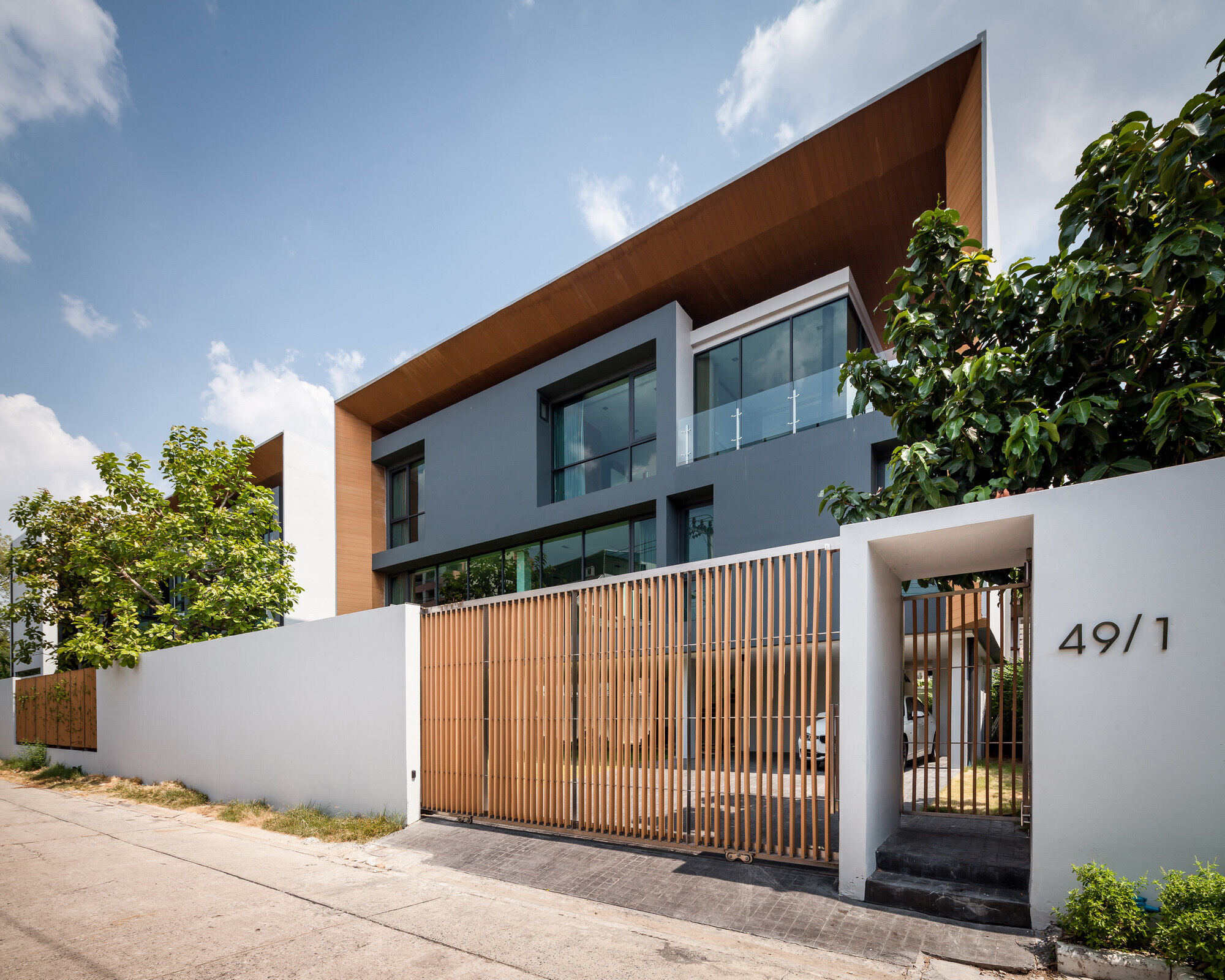 GREEN SPACE : In order to have big green space as much as possible, the shape of these 2 houses is arrange in to narrow shape along with the long axis of the site and connected open space in front of those 2 houses to create the big green space.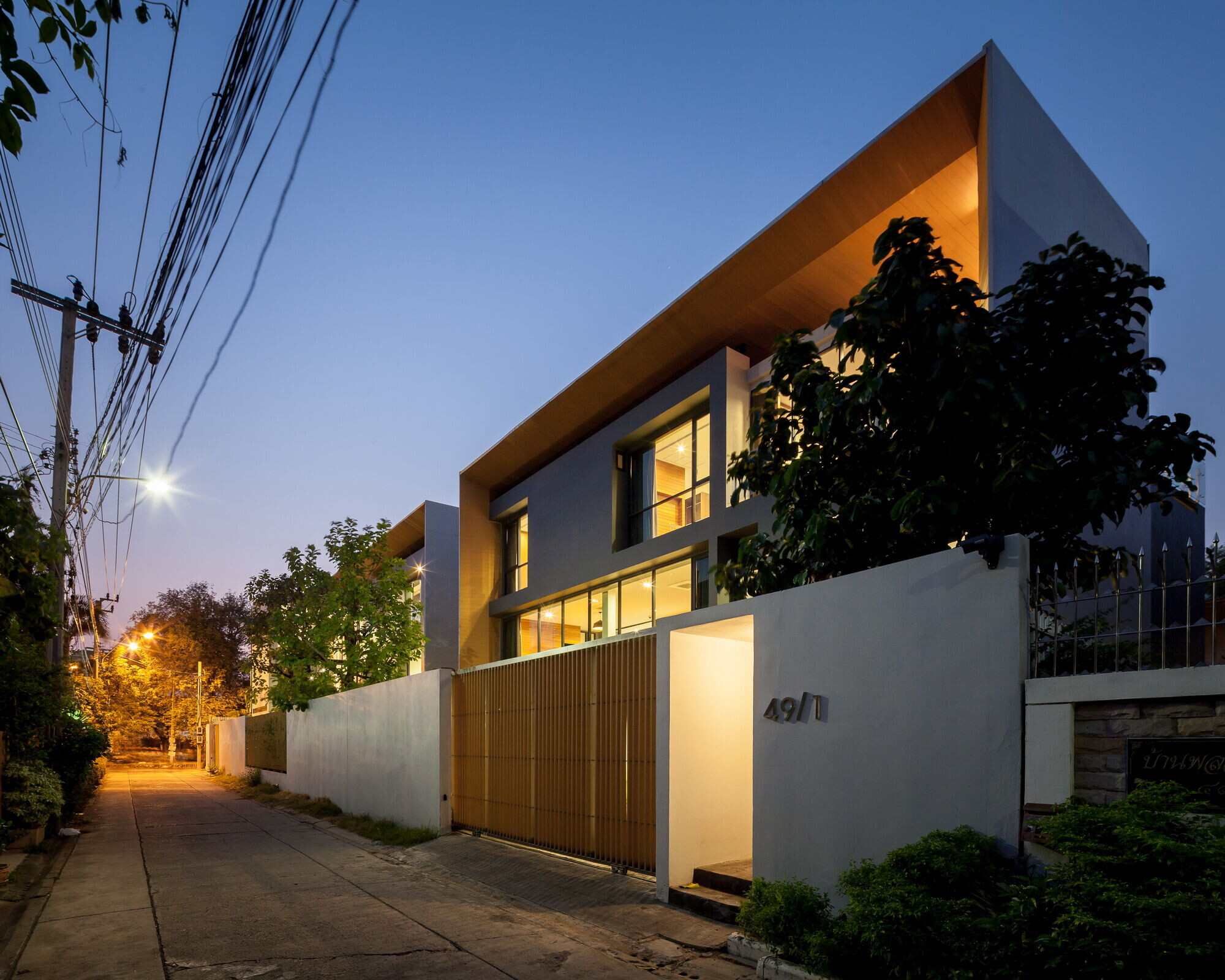 LIFT UP : Ground floor of both houses is lift up for better ventilation and flood protection similar to tradition Thai House.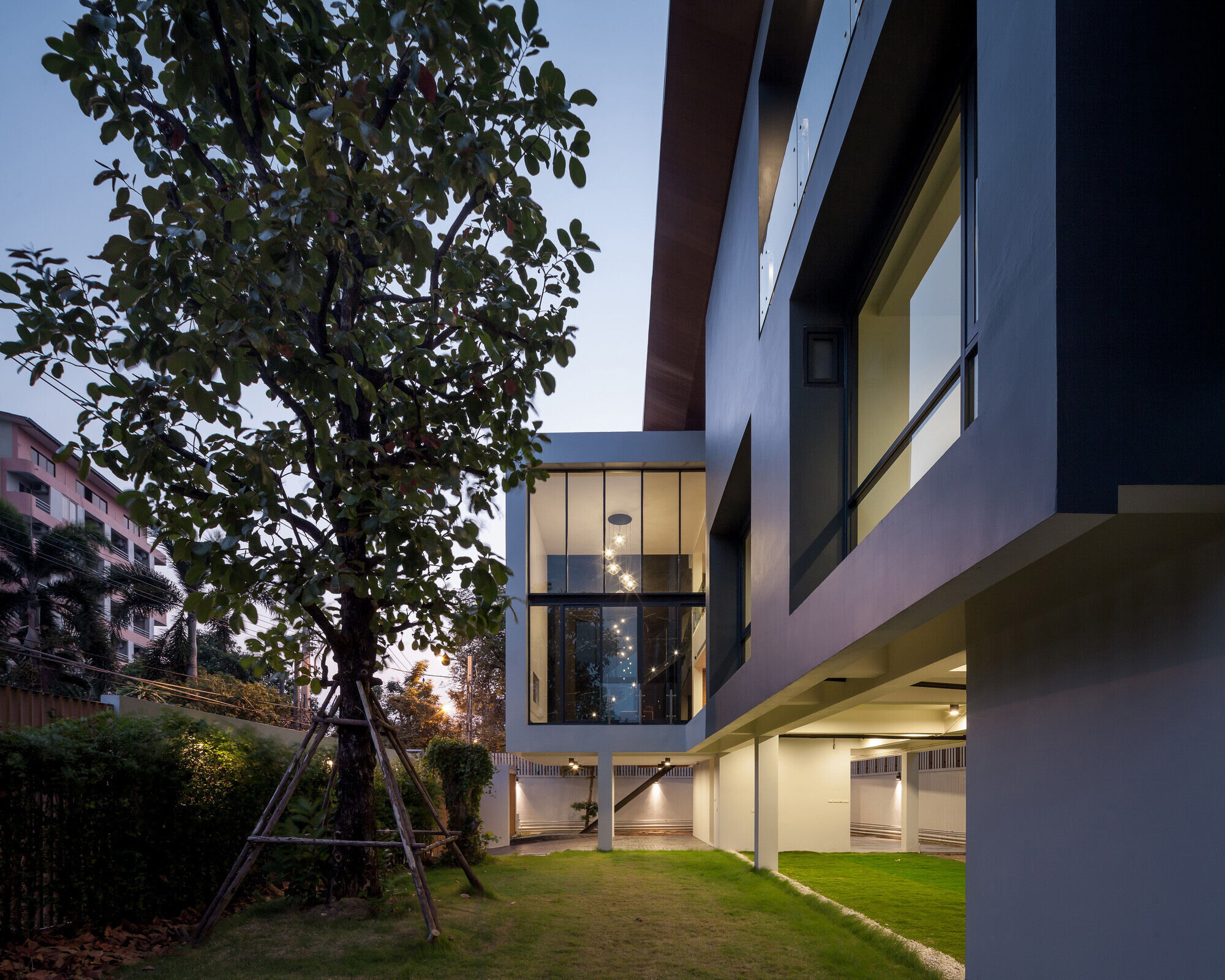 COVER: The roof of the main house is double-roof to cover the house from tropical heat. The lower roof is reinforced concrete slab, and the upper roof is metal sheet roof.
SPACE : Both house have different space depend on their owner life style such as The older brother house is designed to have open space between 2nd and 3rd floor, The younger brother house have terrace on the 3rd floor.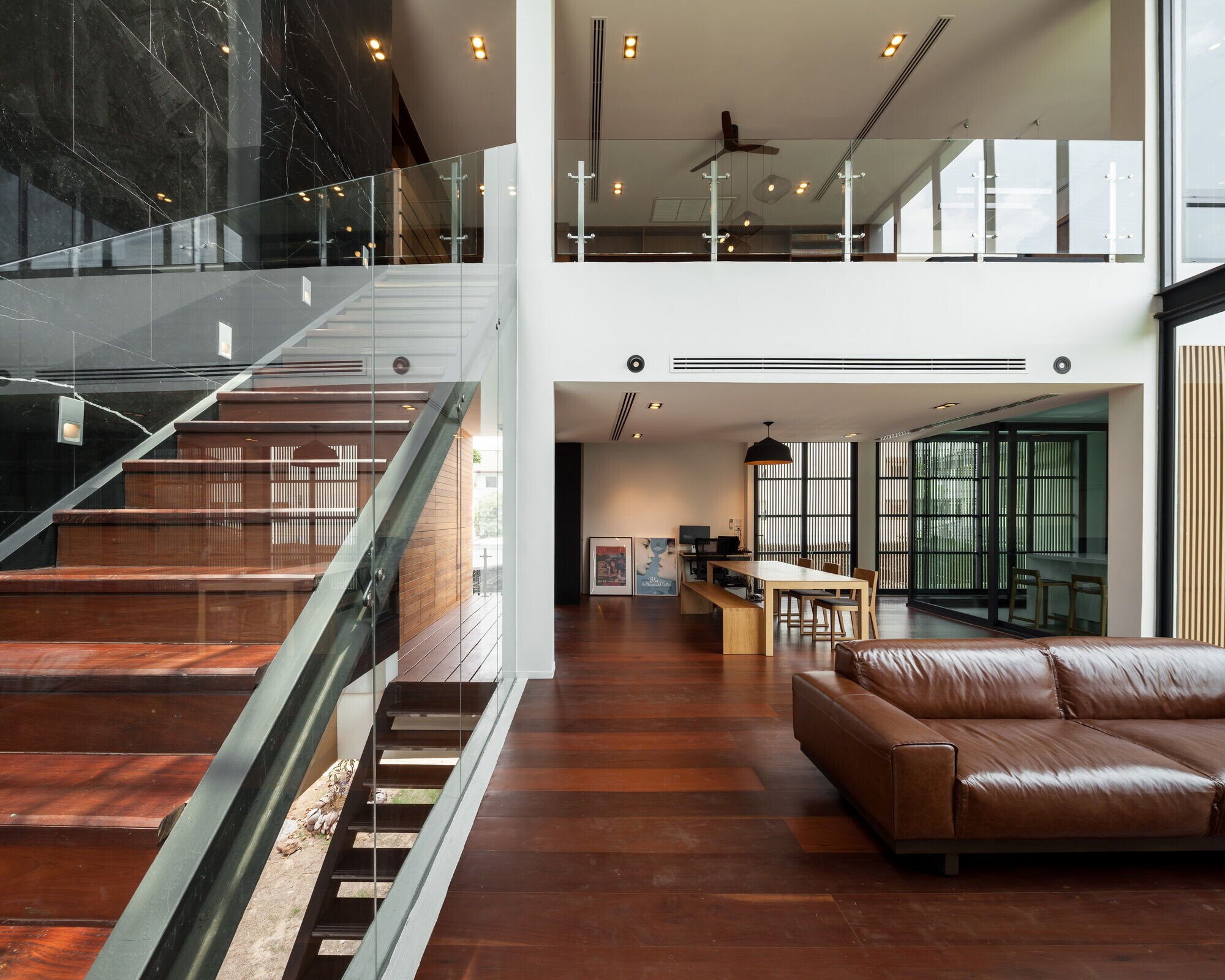 MATERIALS: Main material of this house is painted plastered brick wall, tint glass and artificial wood.