The Parcloft is a unique design loft in the historic Plankenstein palace, itself located on Meran's Elisabeth Park. Drawing on an idea by South Tyrolean architect Markus Scherer to reinvigorate a former retail outlet, the Parcloft has since 2021 been providing high-quality accommodation for up to four persons right in the heart of the city. This historic structure blends design icons and contemporary architecture with outstanding levels of comfort and hospitality. Shaded by the trees of the park and with direct views of the river and its famous promenade, this is very special accommodation indeed.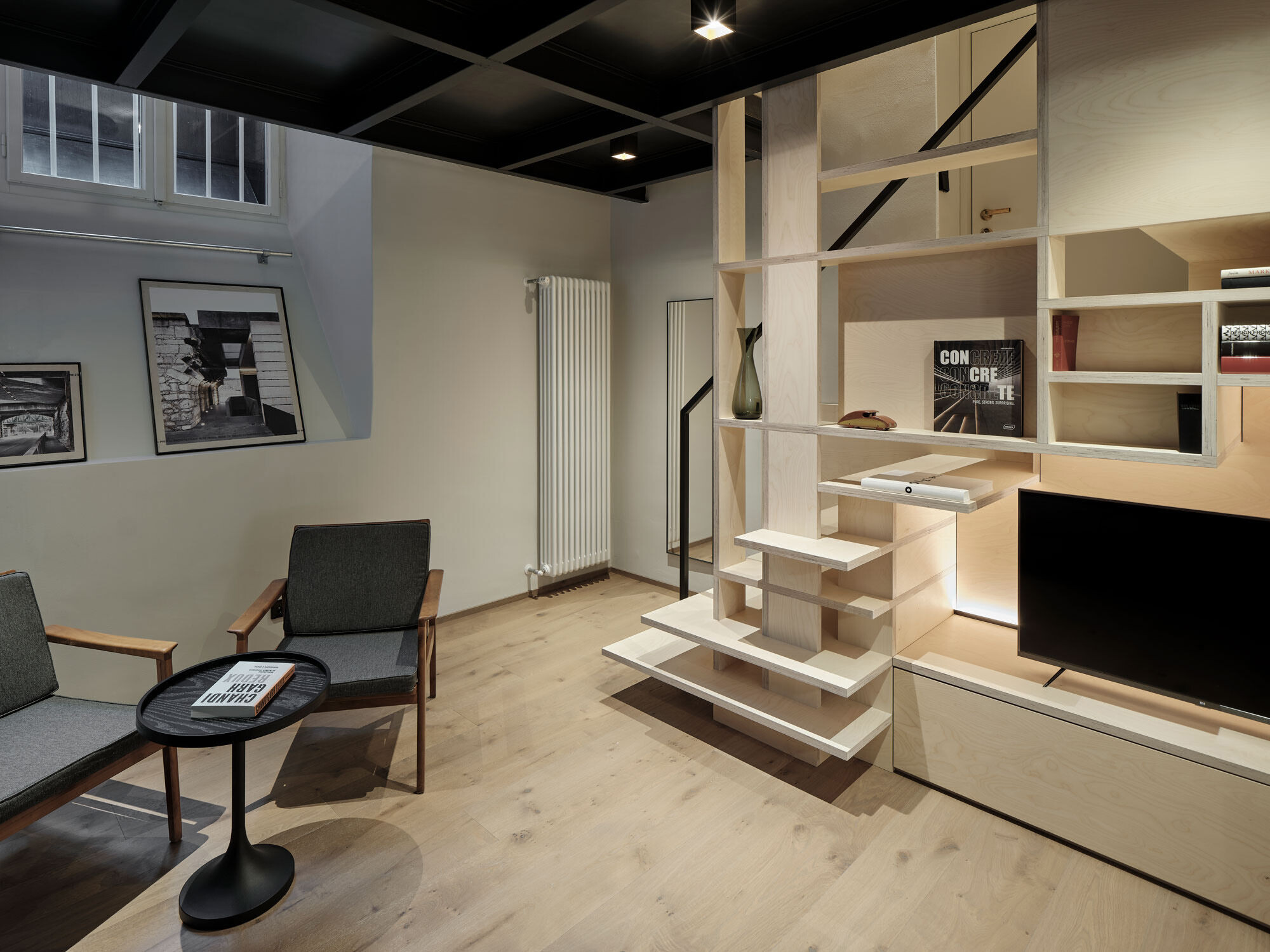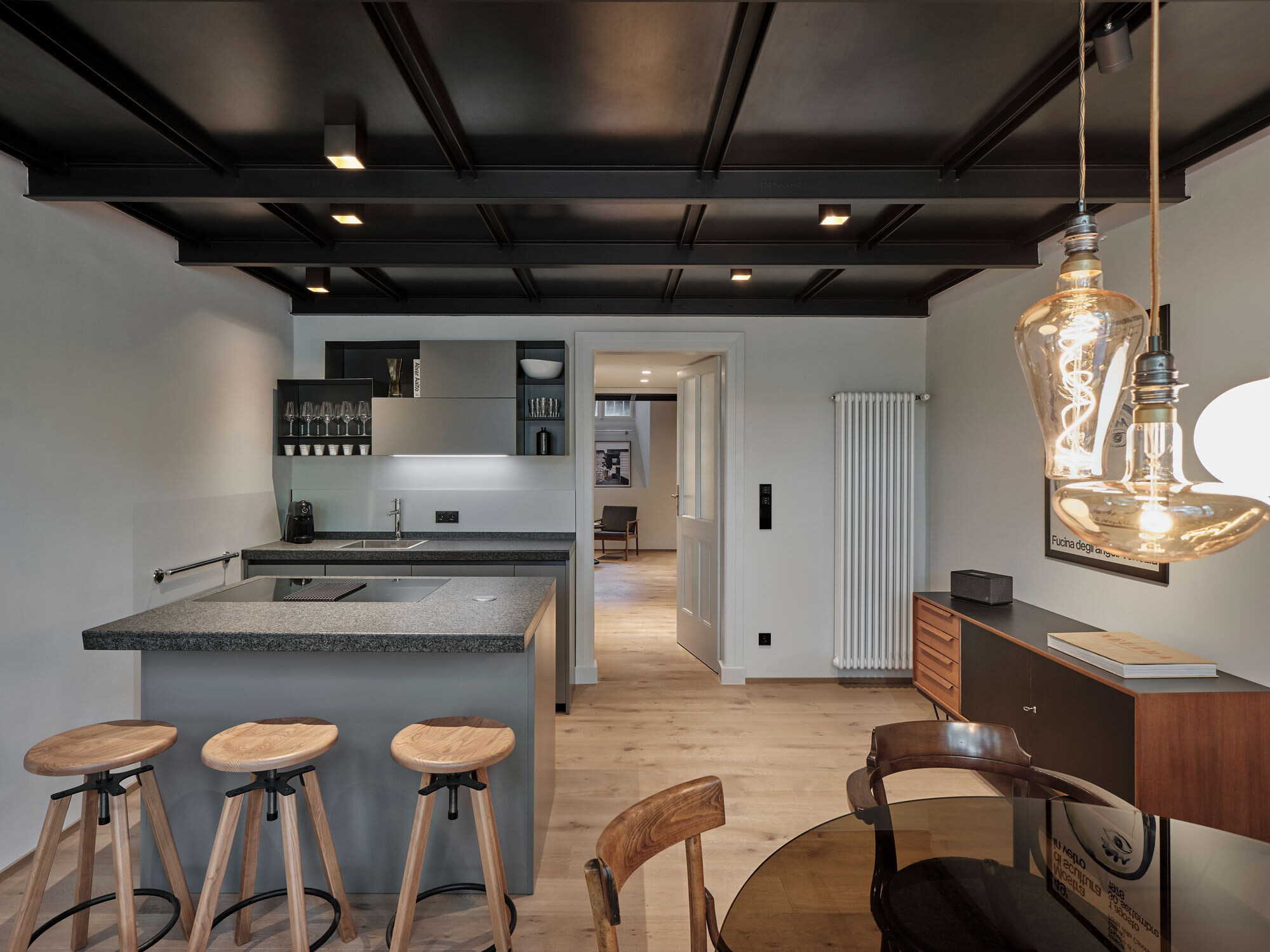 The Parcloftis located in the centre of Meran in the historic Plankenstein townhouse, a monumental residential and commercial structure in the form of a three-winged complex, built after the turn of the last century on the southern bank of the River Passer. Its is characterised by its continuous balconies, curved gables, flat-arch porticos and corner tower.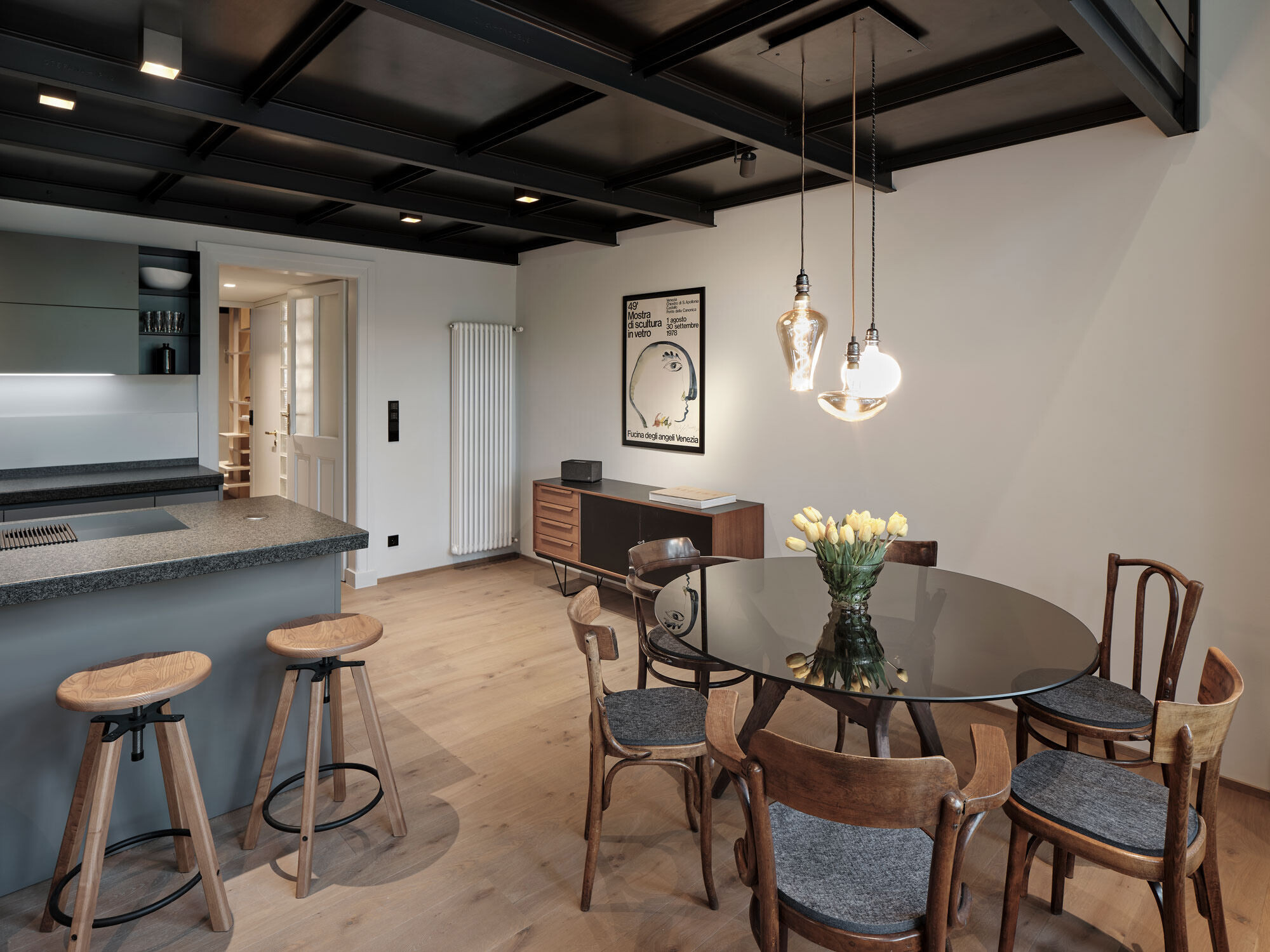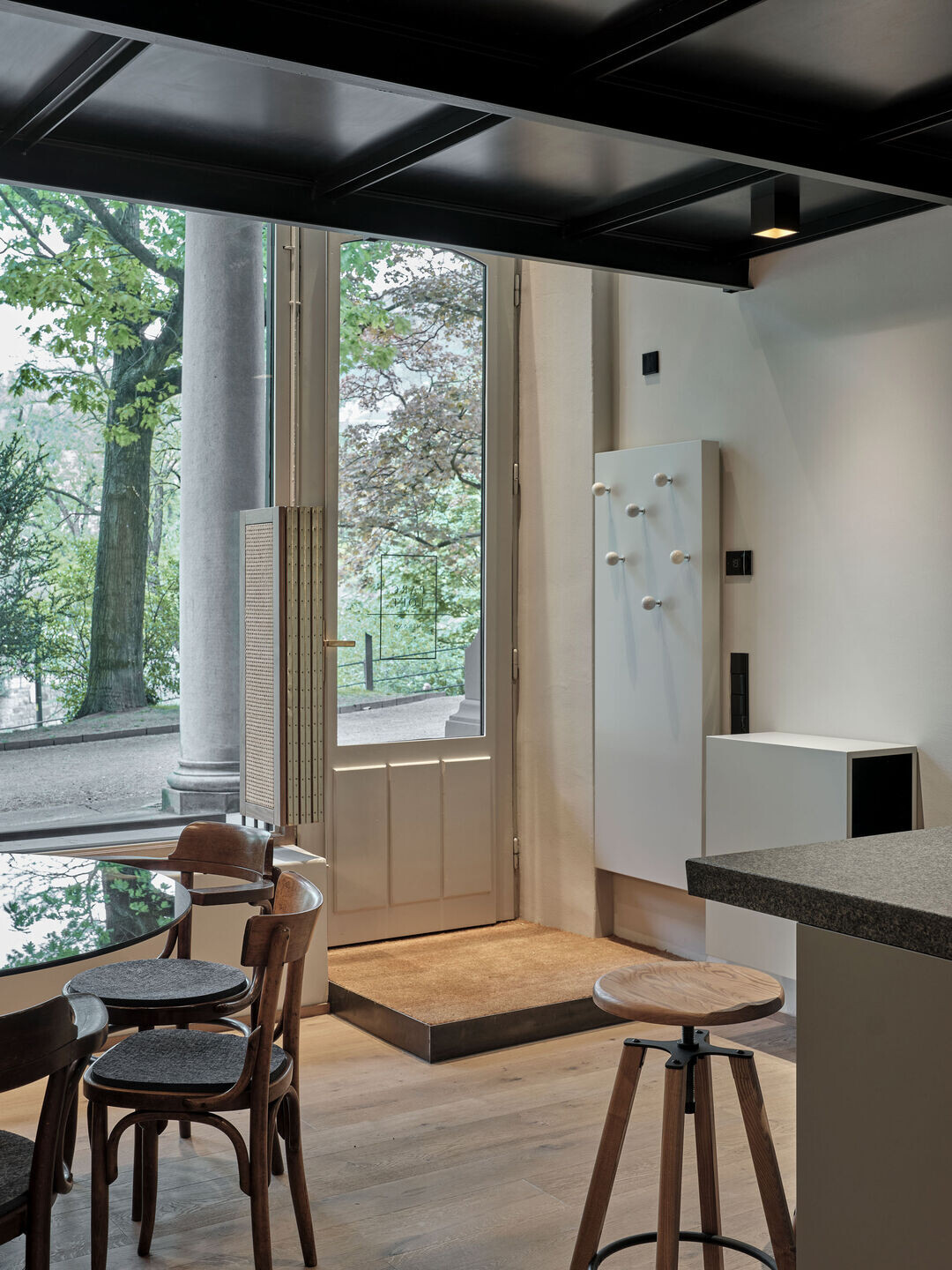 Planned by master builder Pietro Delugan (1854-1923), it was constructed for his family in 1906-1907. As Meran's first building of reinforced concrete, the Plankenstein has been a listed building since the 1980s and is today considered one of the most important edifices in the city's history. Architect Markus Scherer purchased the ground floor of one of the eight houses on the river side in 2002-2017. Part of this area has since 2003 housed his architectural studio, while the rooms behind the third arcade towards the centre of the building were refurbished in 2020-2021 and outfitted as the Parcloft. Scherer is one of the region's most renowned architects and has previously received numerous awards for his work involving existing buildings and renovations, for example Franzensfeste Fortress and Castle Tyrol. The overall effect in the Parcloft is marked by an interplay of the historic structure with the gallery, renovated in the 1960s, and with certain new fixtures such as the bathrooms and the staircases, all of high-quality materials. The apartment furnishings represent a dialogue between historical furniture such as Thonet chairs, icons of Italian design such as the Lady armchairs by Marco Zanuso, or the Parentesi lamp by the brothers Achille and Pier Giacomo Castiglione for the Flos lighting company – as well as a number of high-quality products custom-designed by Markus Scherer himself.