Park View offers to work closer to nature and this in the heart of Lyon. Located at the corner of boulevard Stalingrad and boulevard du 11 Novembre, just opposite the entrance to the Parc de la Tête d'Or, this tertiary complex enjoys an exceptional location and visibility.
The AFAA architects made the most of the immediate proximity of the largest urban park in France, a true green lung of 117 hectares. The organization of the building, like a comb, alternates volumes aligned with the boulevard and recessed volumes, creating a subtle interplay of solids and hollows. These staggered volumes are punctually connected by glazed walkways that enliven the facade. Regular faults create porosities, lighten the whole and allow nature to penetrate to the interior.
All the functional equipment and the circulations are grouped together along a central spine in order to free the vast, bright and modular office floors from all constraints.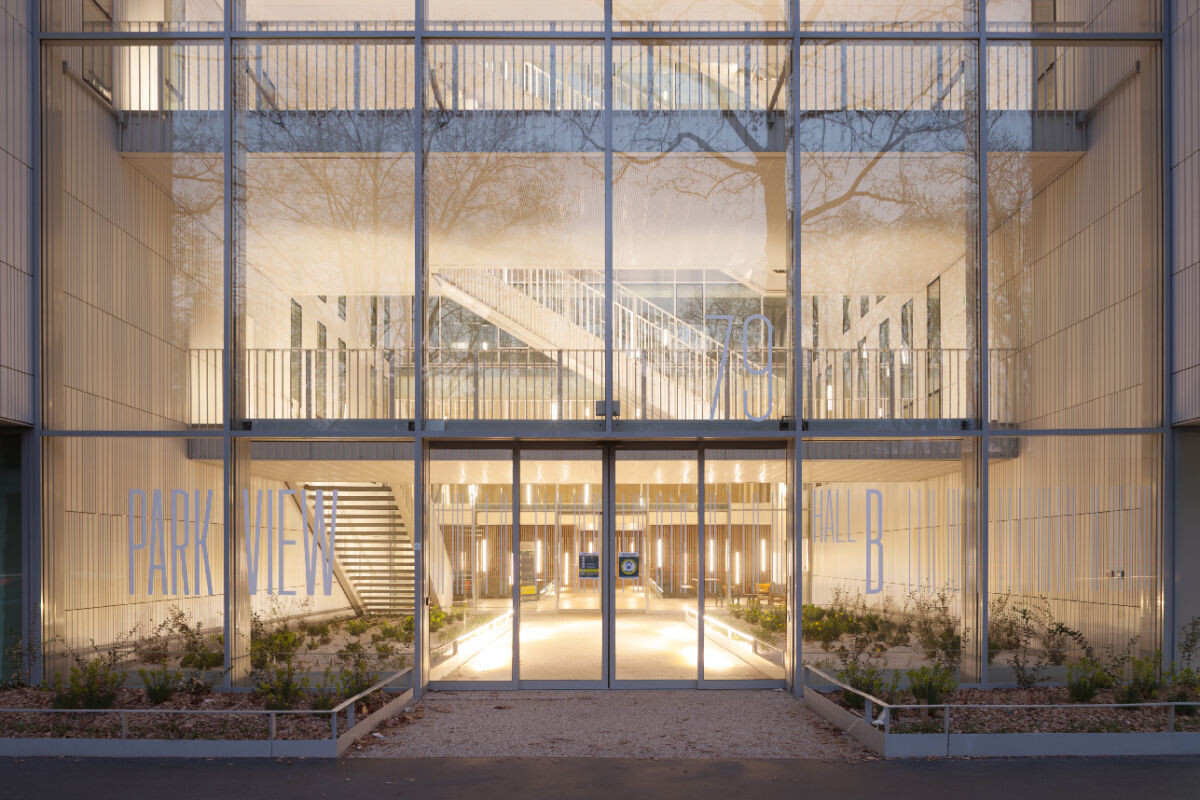 Terracotta lace
The base of the building accommodates two entrance halls, the catering areas, as well as a few shops on the ground floor. On the 8th and last level, large landscaped terraces open up like belvederes on the neighboring park.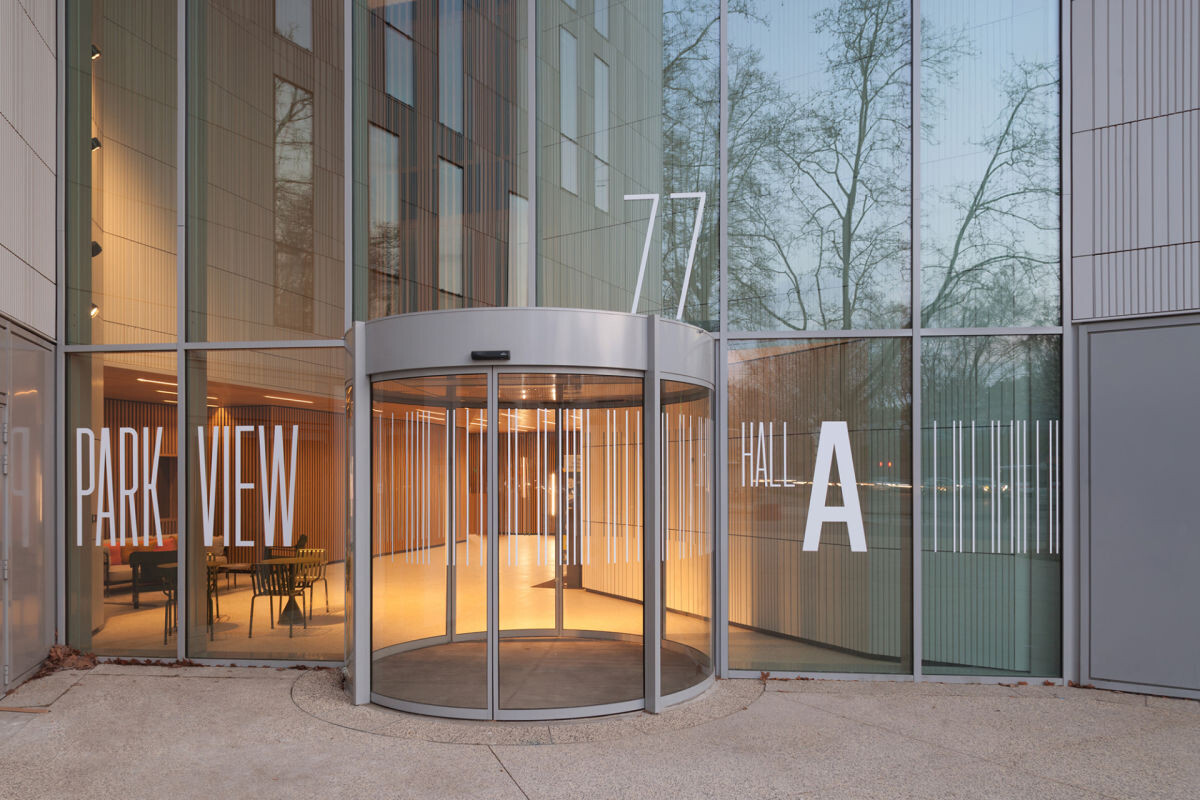 The facades are dressed in delicate urban lace: the light-coloured enamelled terracotta is pierced with a multitude of randomly arranged verticals. From the street, the building seems to be in motion.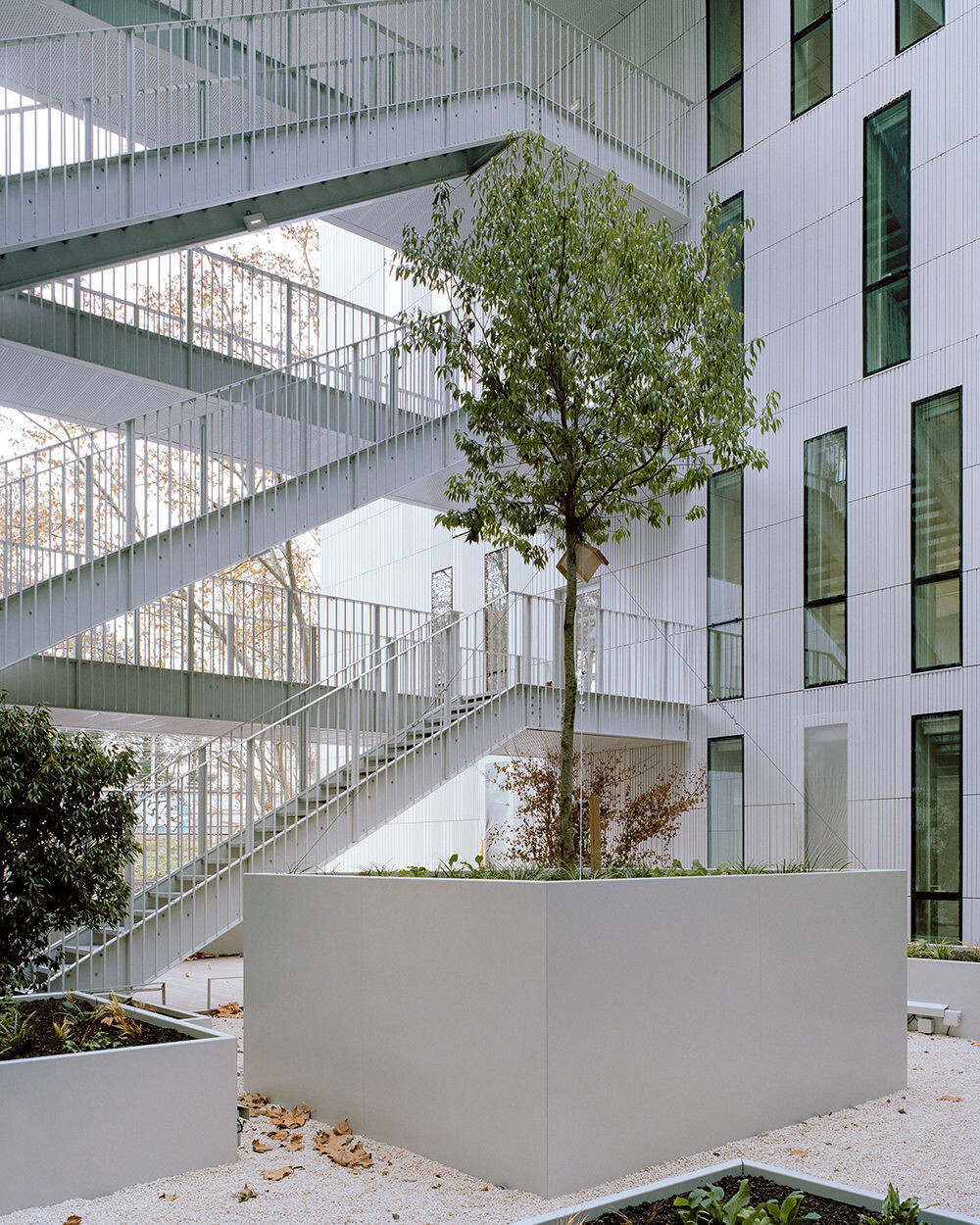 Five very large urban windows continue the dialogue with the Parc de la Tête d'Or. Along Boulevard Stalingrad, the fully glazed gables offer generous views of the park and affirm the identity of this project resolutely turned towards nature.
The mastery of the AFAA designers is expressed here at each scale of the project: from the layout of the large volumes to the smallest details which give all its nobility to the building, like the precise work of the terracotta which dresses the facade.