Colorful glass lamps shimmer like a tropical underwater world around the restaurant Pasta Maria, an Italian bistro, located in the heart of Potsdamer Platz, in the middle of Berlin.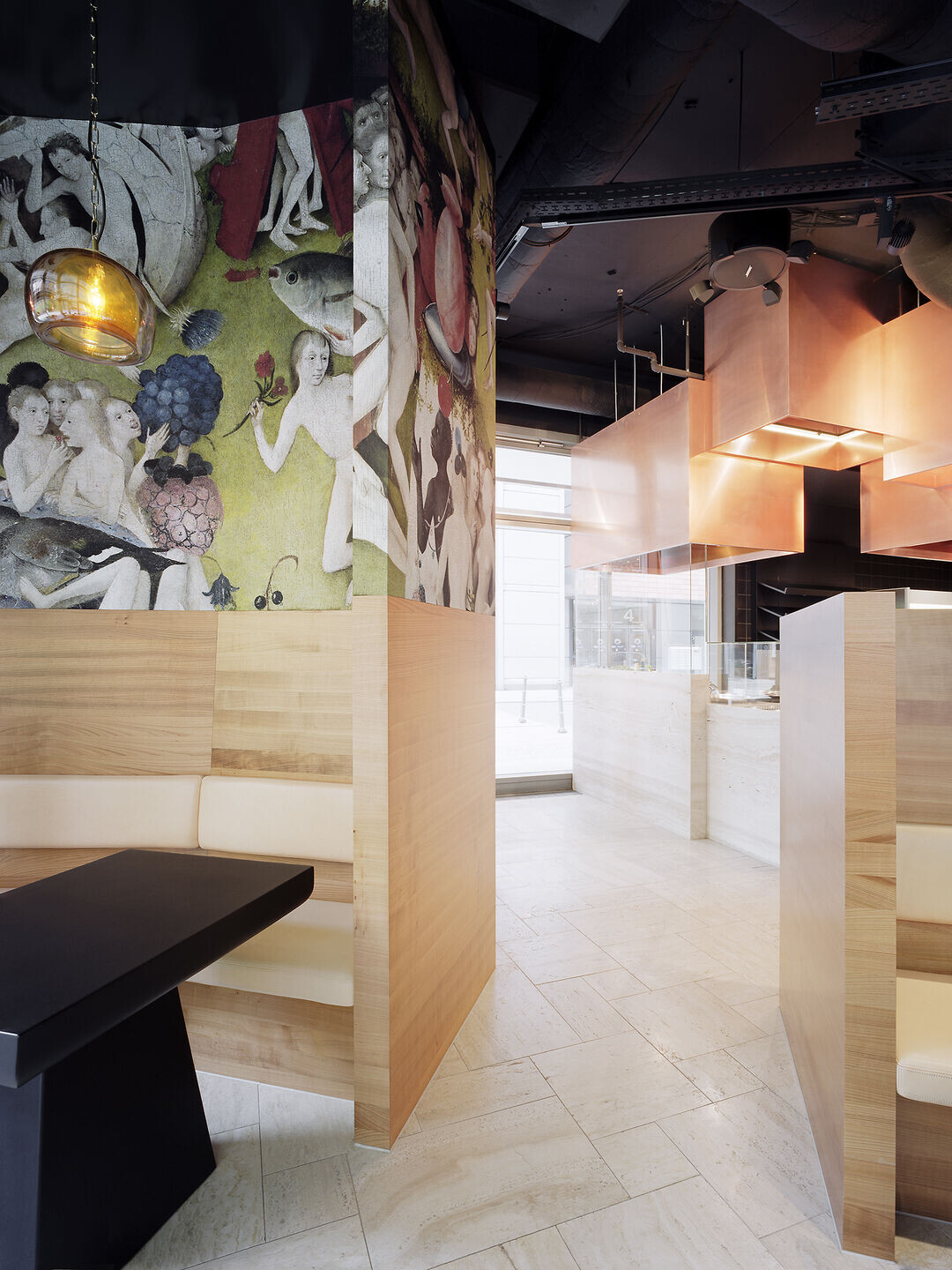 The lamps were developed together with a glassblower. The result is a spherical shape formed by two colored layers, so that each piece has a unique iridescent shine. The architects also designed the steel tables and stools specifically for the restaurant.
The seats of the cherry-wood benches are covered in a durable pigskin that will also blush with time and use, compared to the already bright red Thonet chairs.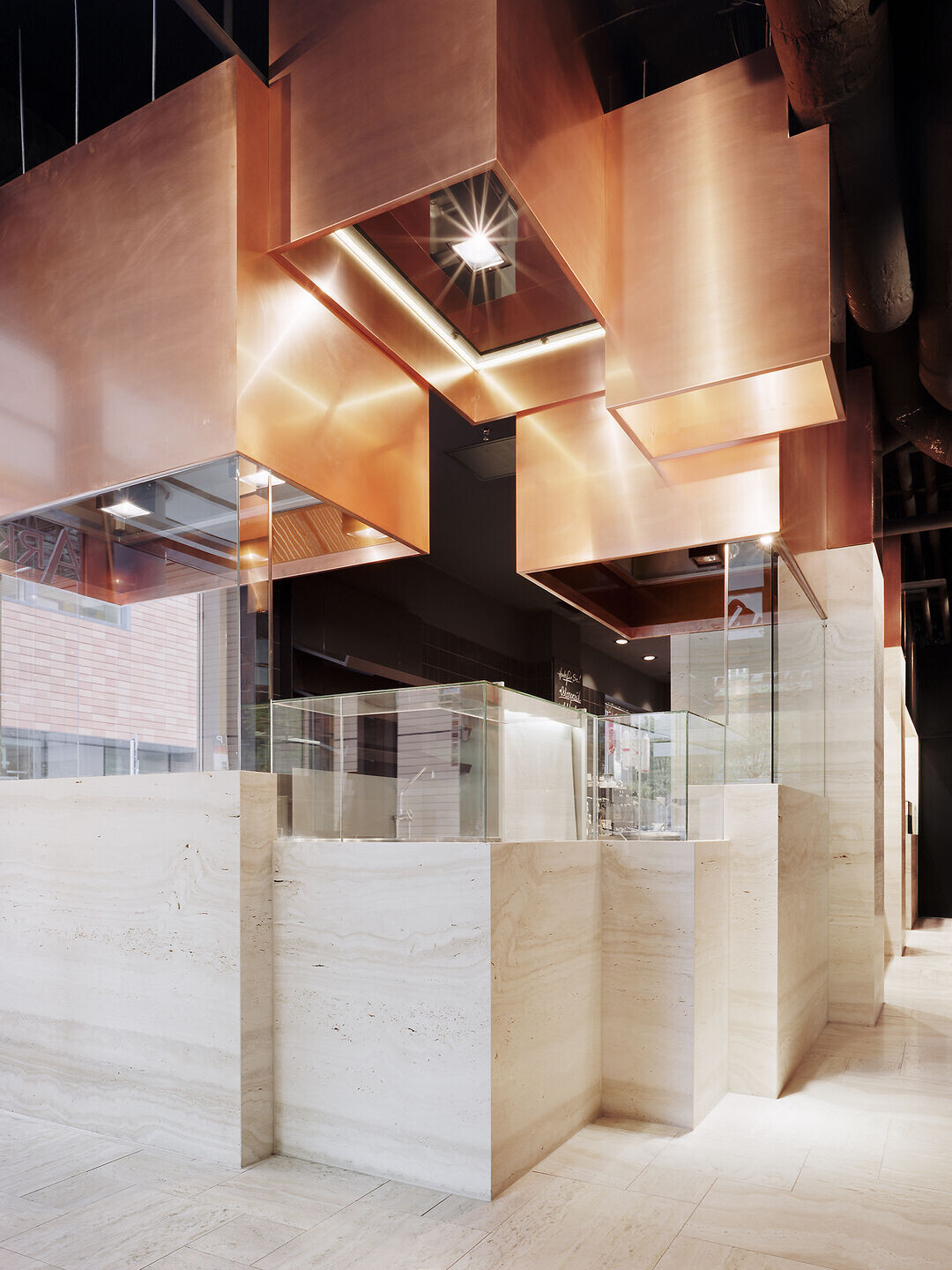 In the context of the restaurant's ecclesiastical-sounding name, the bar tables evoke church pews, with both menu cards and hymnals at the ready.
As a wall covering, "The Garden of Delights" by Hieronymus Bosch in a new scale not only shows the masterful work of the painter, but also brings a sense of eccentricity and life, emphasizing the lively activity in the restaurant.
The restaurant's floor is Italian travertine, which also clads the cubic kitchen around the open work area. Each volume references a work step in the kitchen. While the base is travertine and glass, complementary shapes project down from the ceiling, clad in copper to hide hoods and lights.