The challenge
Patch came to us with the task to create a different kind of co-working community. To create a space that would educate and support local businesses, a place for locals to come and work. A place where community is at its core. Set with the task of re-purposing a key historic building in the heart of Chelmsford city centre, it wasn't without its challenges. The Columns and interesting ceiling details meant producing a space plan that worked functionally and with their business model was an extreme challenge that we had to overcome.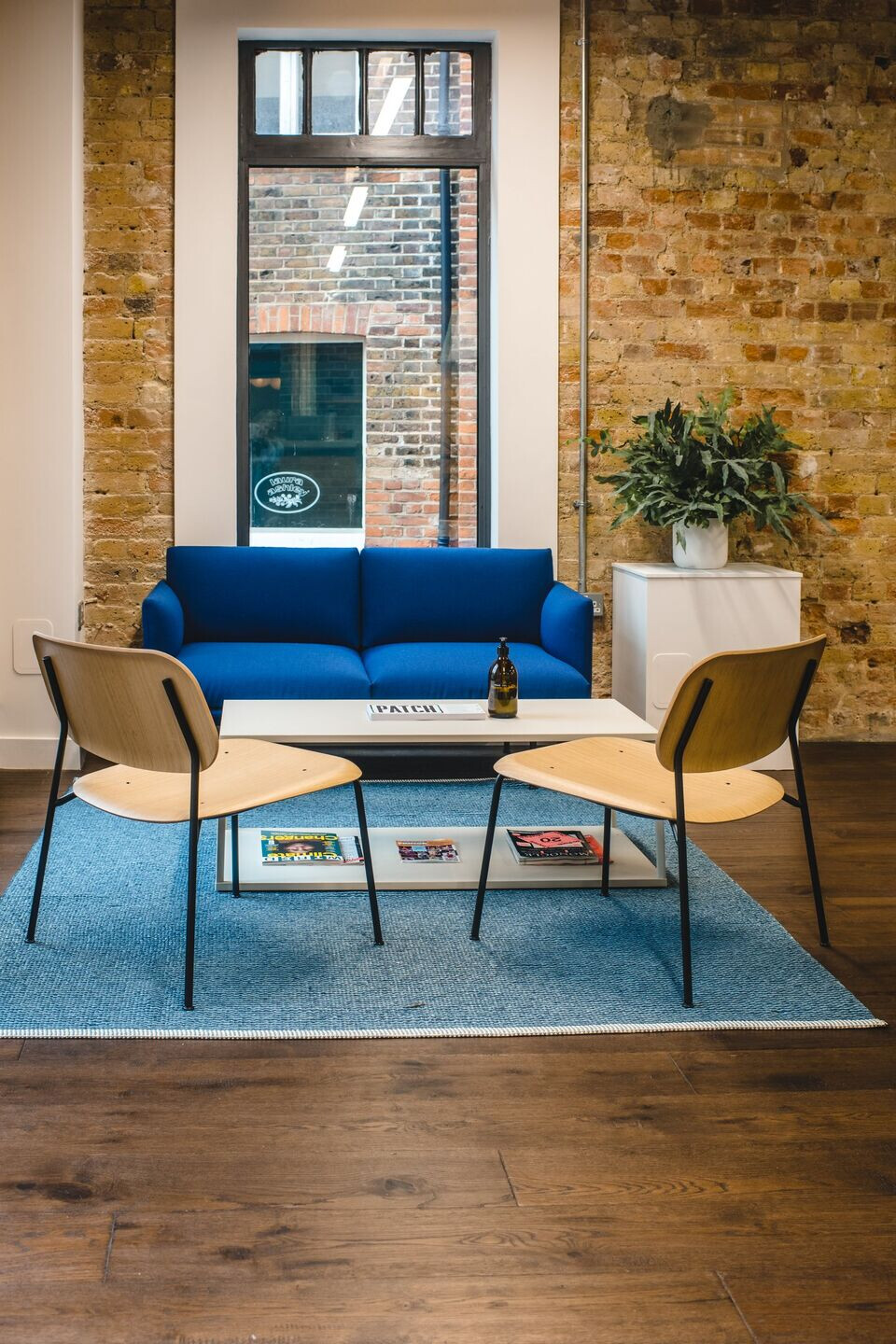 The solution
Working closely with Patch we created a space plan that provided enough rent-able workspaces to suit their business model with most of the wooden floor retained and some additional wooden flooring being added to match, to suit the originally intended aesthetics. We amended the partitions to allow for a glazed join between the existing columns and the front glazing, this enabled users to see the column which was an important requirement of the listed building World Building consent application. Using the ground floor as the main entrance, we incorporated an event space into the rear area, with a full glazed front so passers-by could see inside to entice people into the space. We designed the entrance as a drop in display area for events to take place and local businesses to display products, whilst also being an additional break out/ hot desking area and retained a cafe area on the ground floor for members and the local community to utilize.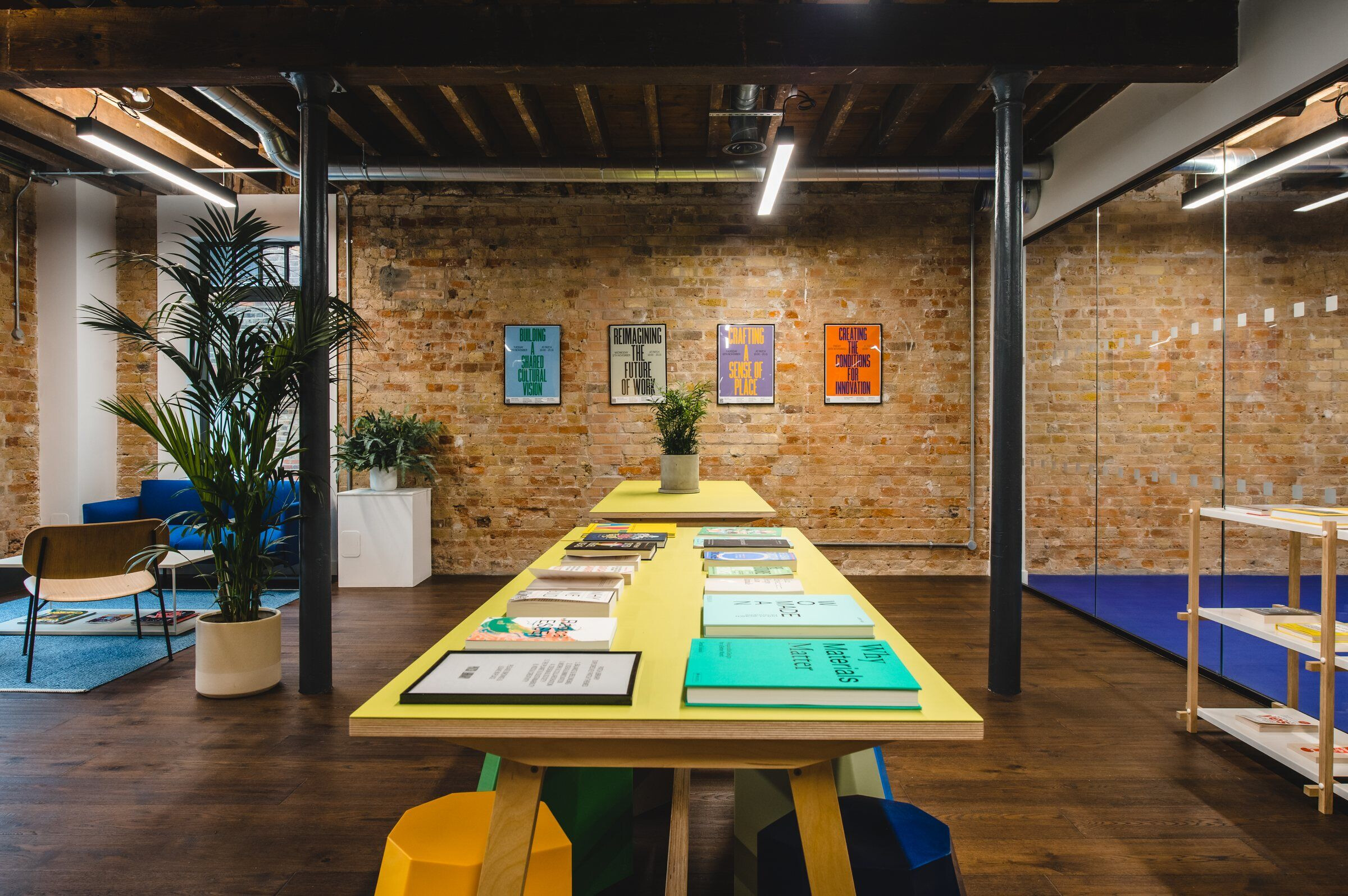 What materials did you choose and why?
• Hard Wood Flooring – To match in with the existing solid wood flooring.
• Black Aluminum framed glazing – glazing allowed the light into the central hot desking area, keeping the space nice and open. Black was chosen to tie in with the industrial elements of the building.
• Pops of colour through paint and the teapoint door units, to contrast against the existing materials (Dark wood flooring, brick exterior walls, wooden ceiling slats and black metal details).
Team:
Paloma Strelitz – Head of Product & Creative Director of Patch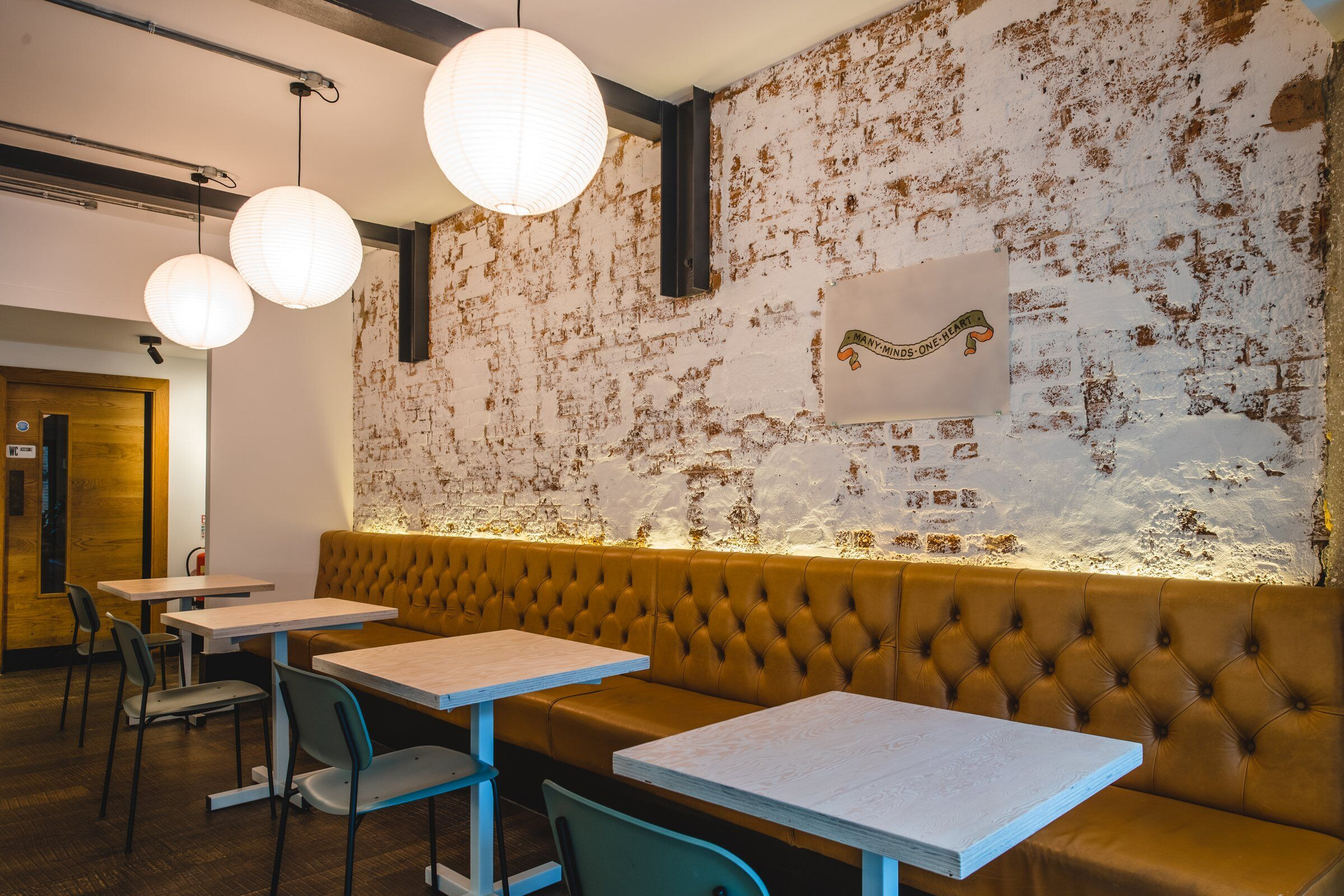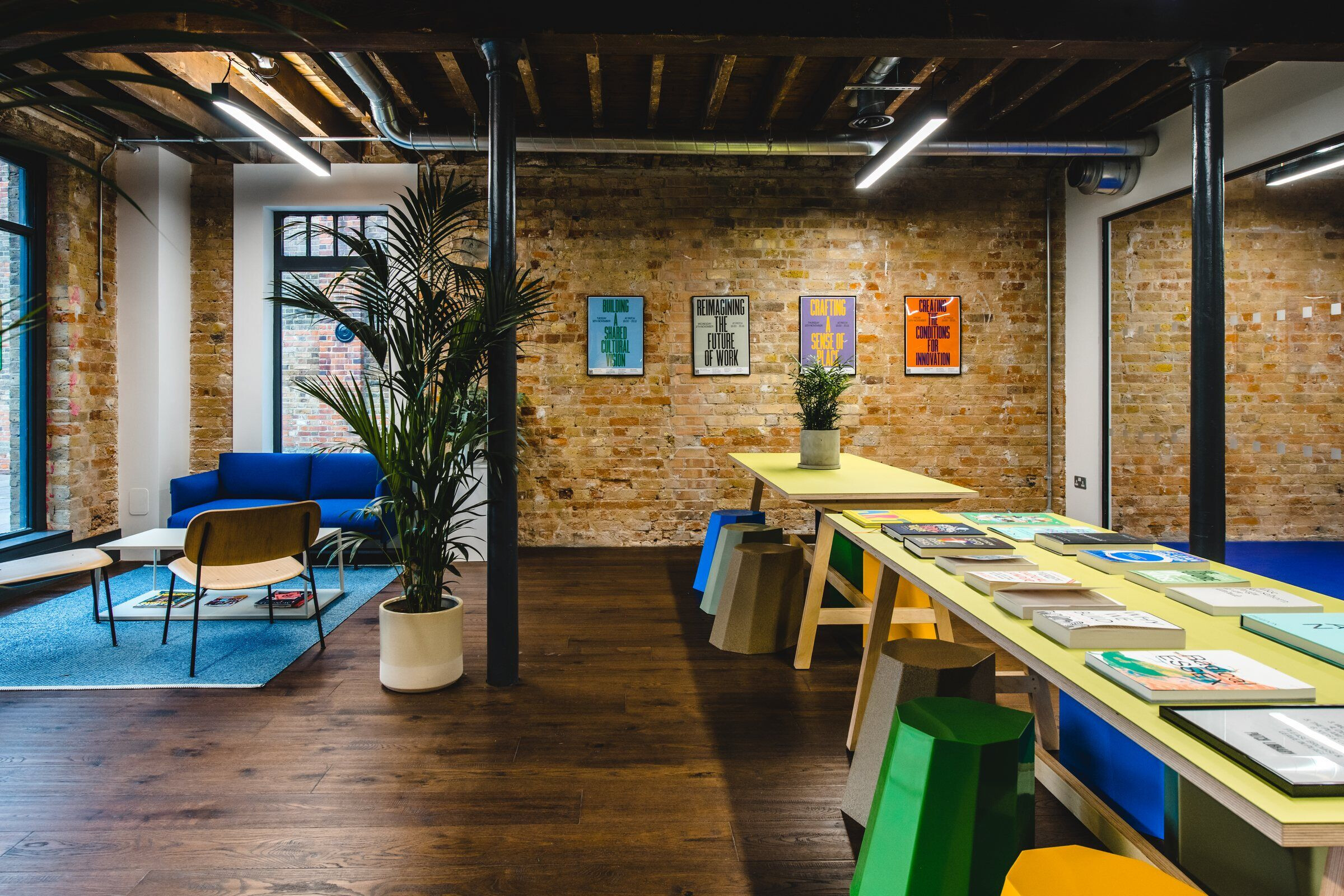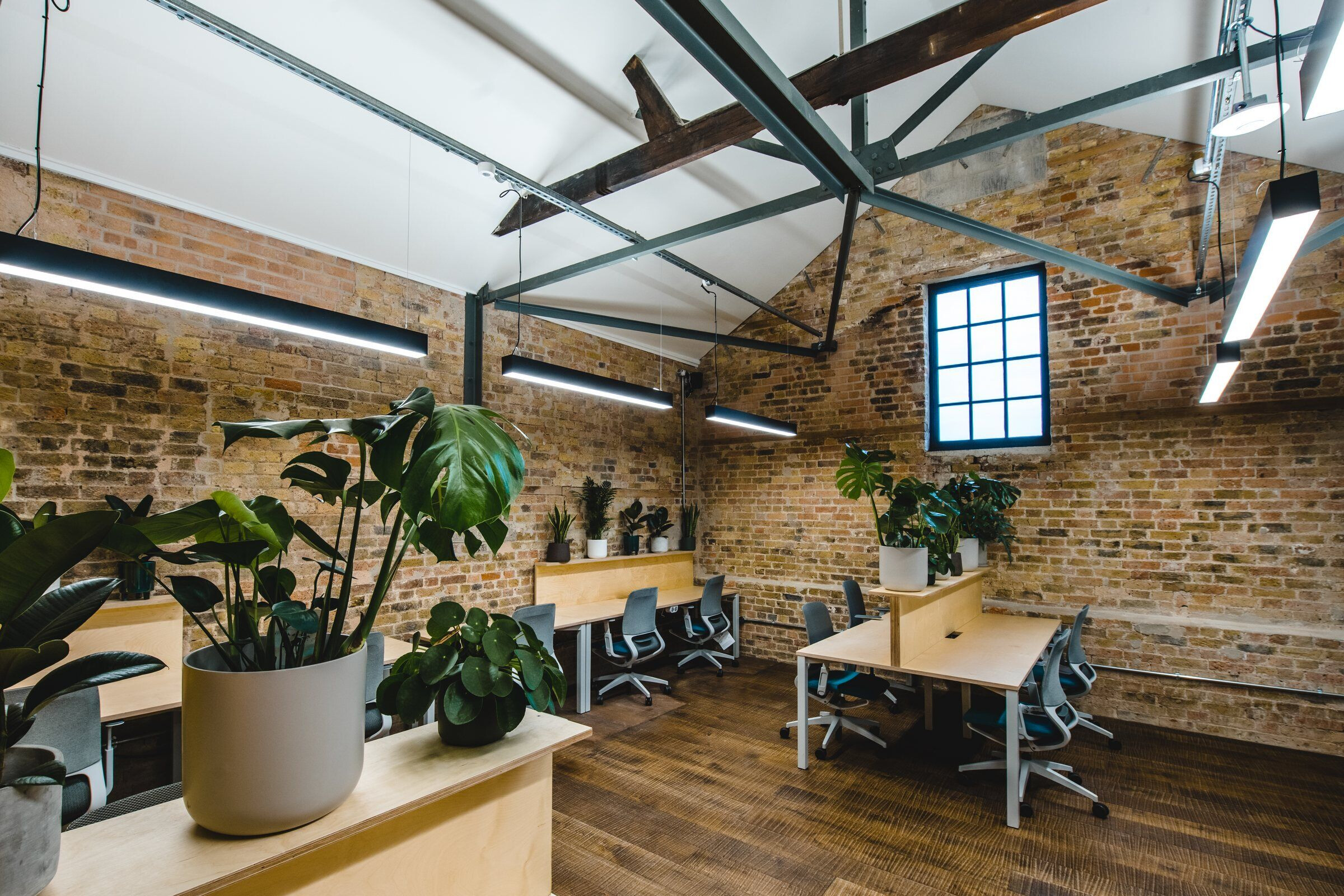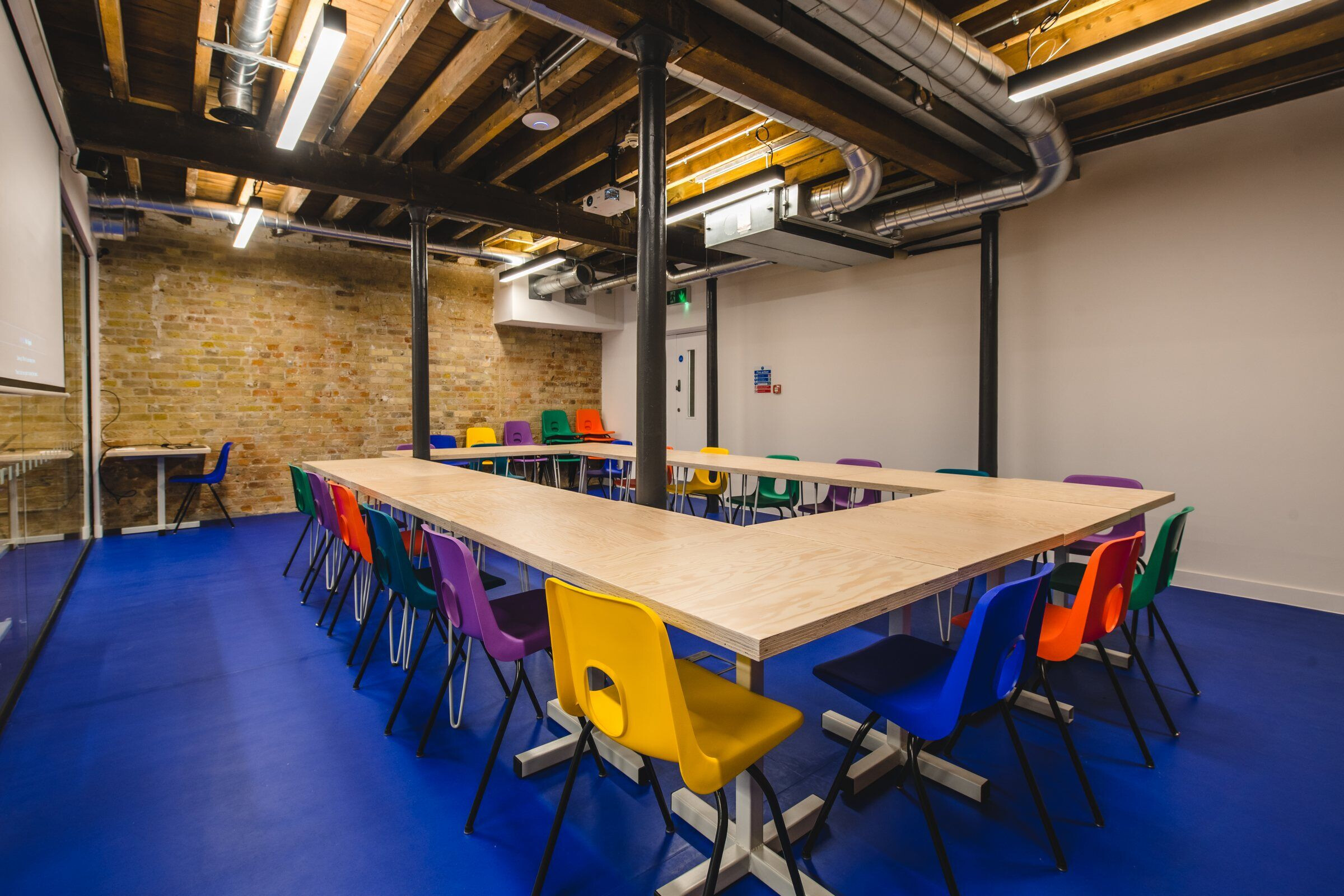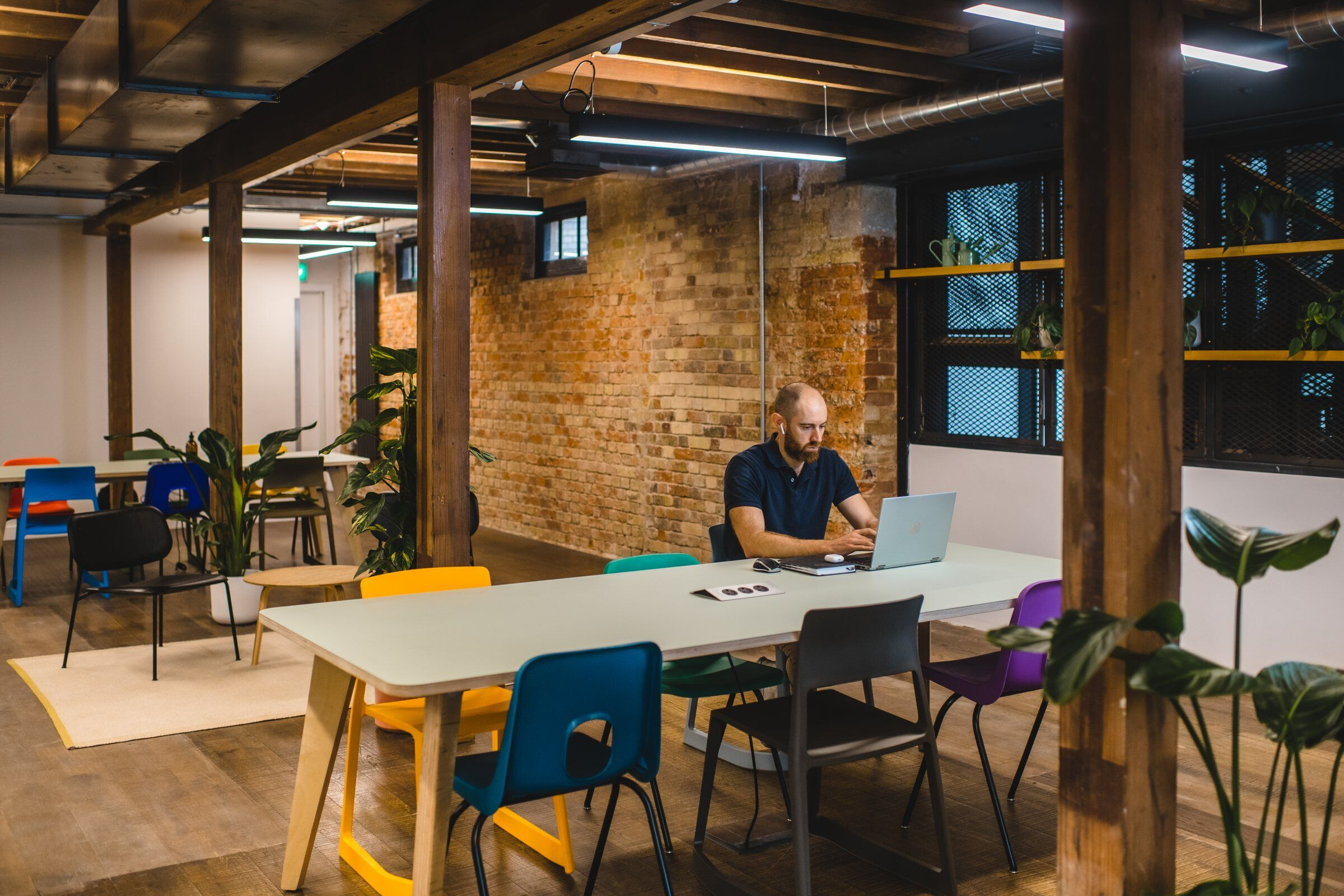 Material Used:
1. Flooring:
Tedd Todd – Malting Wide Plank, European Natural Oak
Forbo - Bright blue vinyl
2. Doors:
Egger black timber finish
3. Interior Lighting:
Made by Hang – The Workshop Lamp
4. Interior furniture:
Hay Furniture
5. Joinery by Level
Teapoint with a green (Egger) and oak (Howdens) finish