The goal was to create a distinctive, recognizable structure for a new concept bicycle workshop cum coffee bar where cycling enthusiasts could shop and socialize while having their bikes serviced.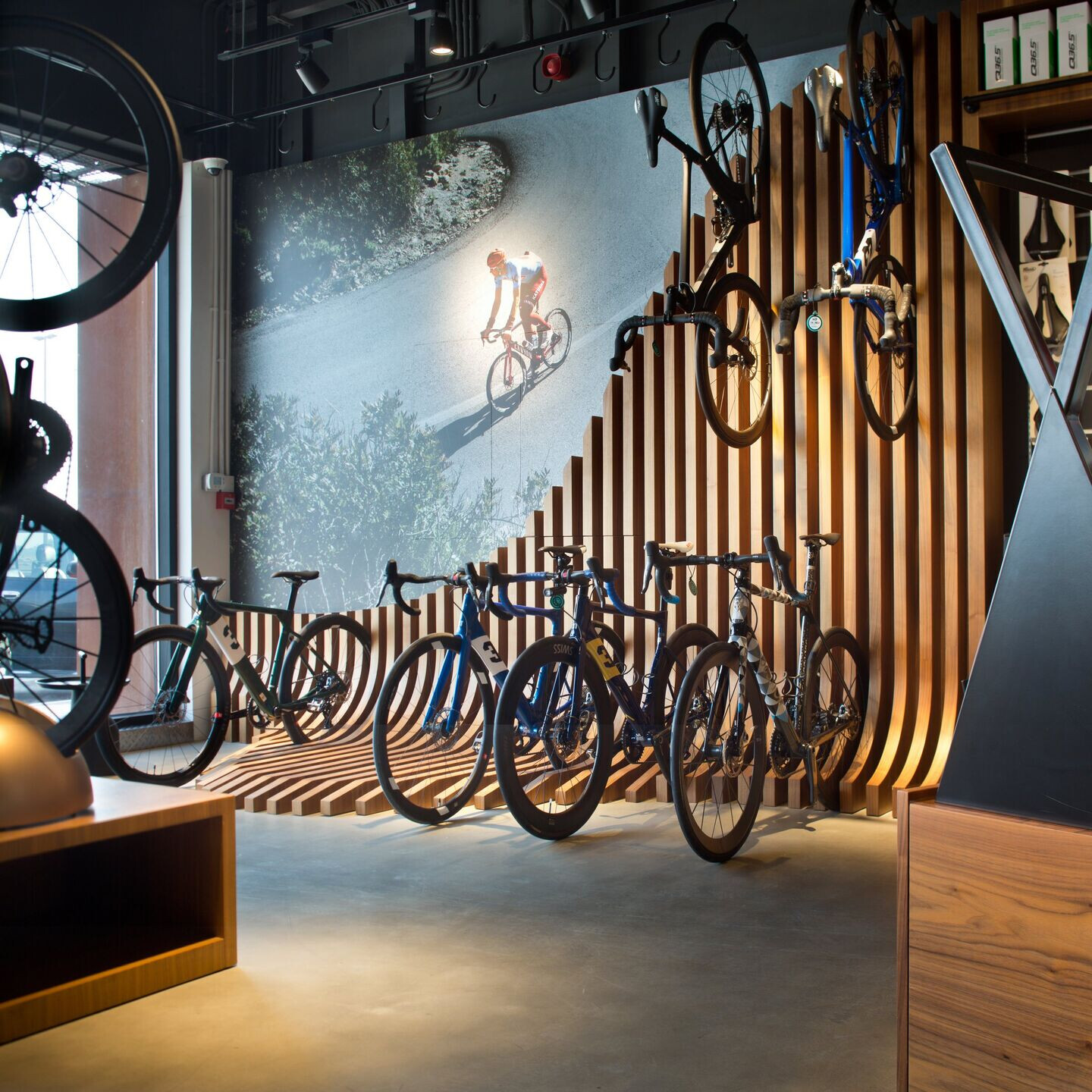 Client Brief:
The client visualized a rustic industrial ethos for the flagship outlet of this new-concept endeavour. He wanted to create a one-stop-shop where bicycle enthusiasts could hang out and enjoy coffee with like-minded others while shopping or checking on their bicycles at the on-site service workshop.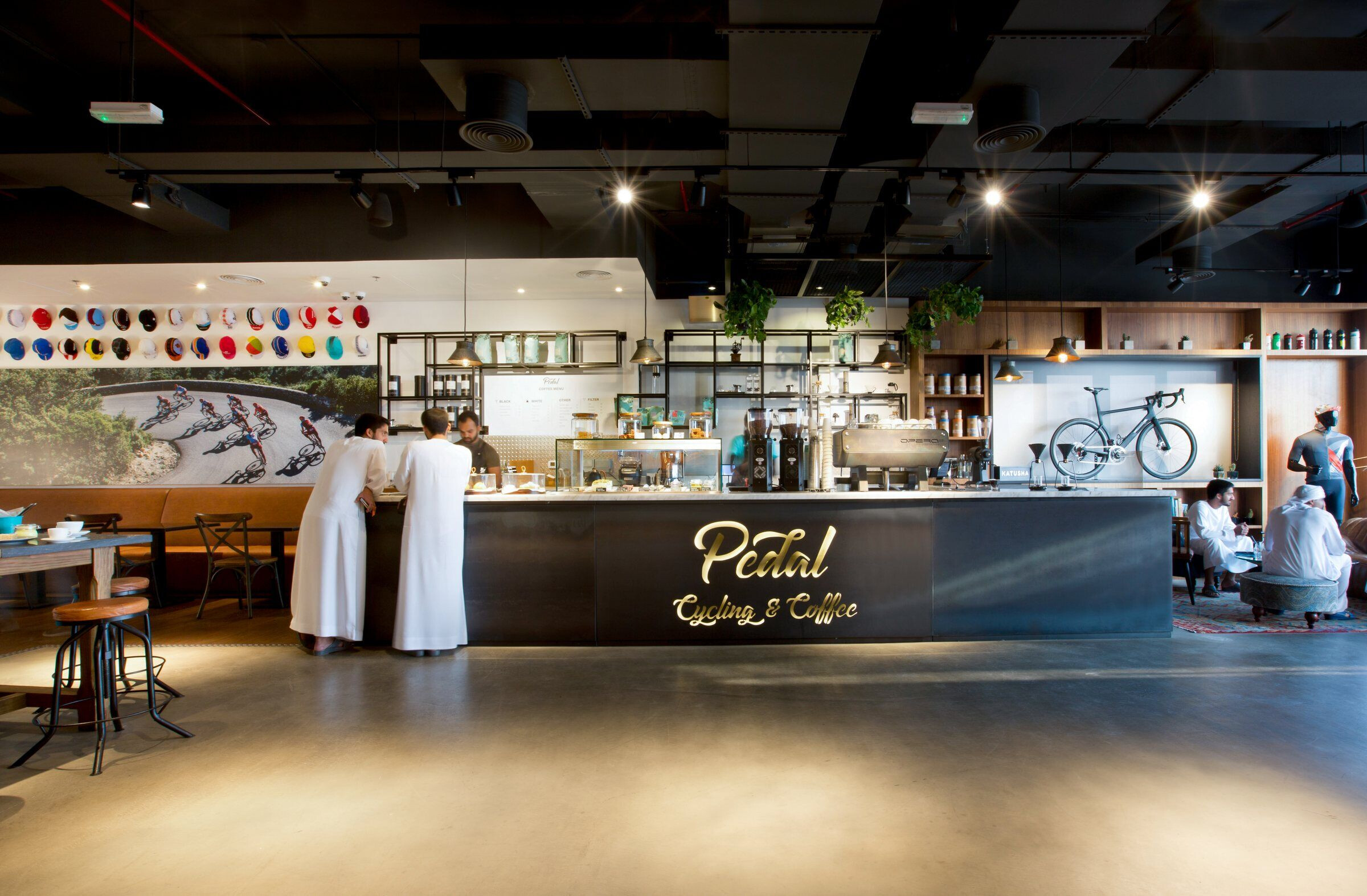 Main Design Feature:
The interiors merge form and function to create an industrial feel that is both bicycle-friendly and coffeeshop welcoming. The seamless concrete floor provides a stable, classic monotone foundation to unite the various zones designated for specific purposes. The high, open ceiling with all the exposed MEP painted black, track lights and overhead metal light fixtures give an industrial ambience and create a cohesiveness to the separate retail and hospitality areas. Every available space is creatively utilized for displays. A curved wood rack artistically swirls up one wall for customers to park their bikes.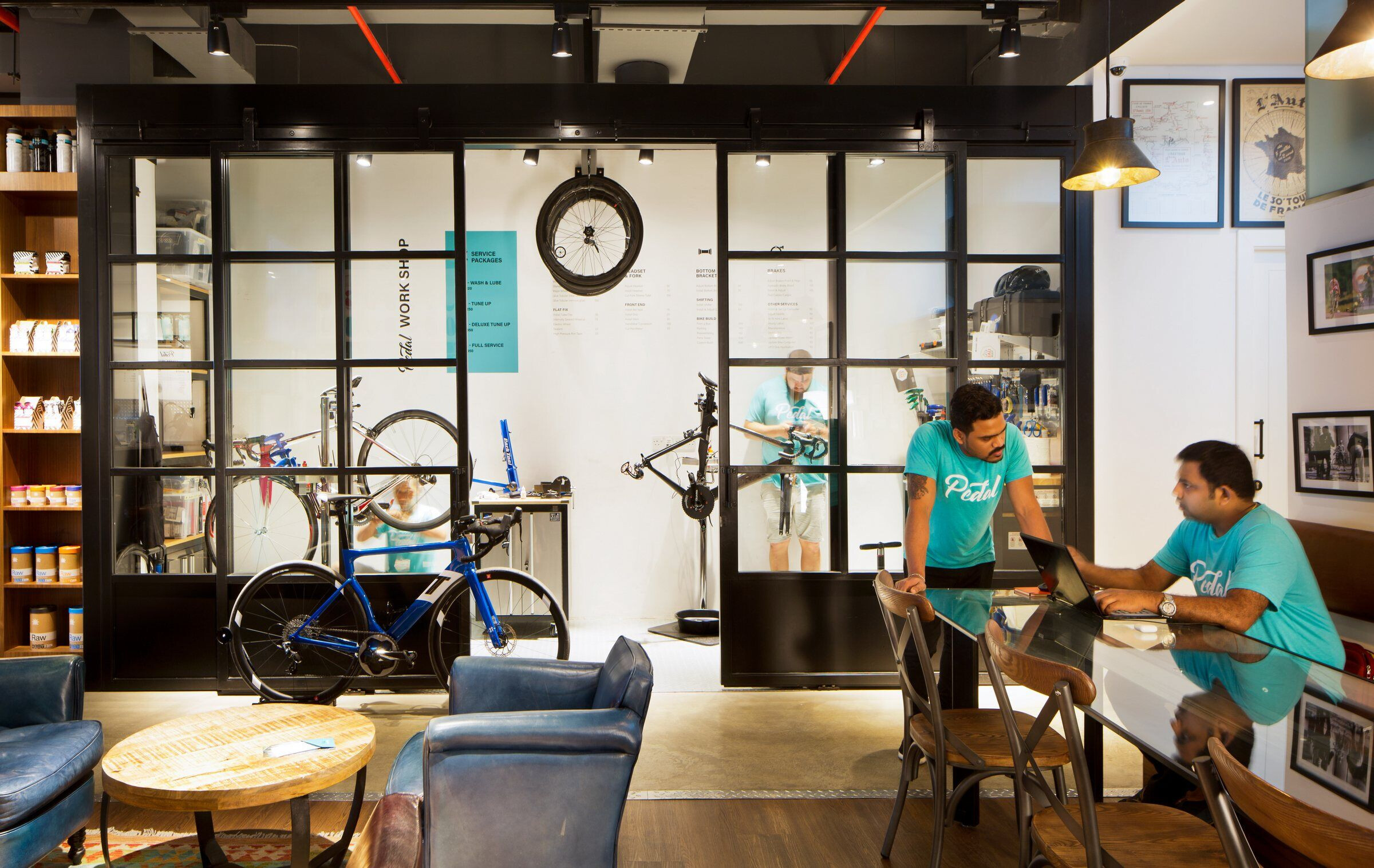 Easy access is granted to the workshop, changing rooms, drinking fountain and cosy coffee bar. Inviting, distressed leather chairs and carpets provide a homey environment along with reclaimed wood furnishings to give a laid-back vibe to the social area. Cyclists can order good coffee and pastries from a vast counter finished in rustic metal and white Calacatta marble. On view through sliding glass-paned doors is the workshop so cyclists can watch their bike maintenance and repairs as they enjoy coffee and camaraderie.
The funky yet refined bicycle theme extends throughout the retail displays and even into the washroom area with old-fashioned wash bucket sinks and cyclist-inspired signage.
Exterior:
The façade of Pedal is clad in the warm red oxide hue of real iron Corten and embellished with scattered black metal projections that evoke the free atmosphere of riding a bicycle.