A small plot situated in a remote, unremarkable village of Kalamia, at the end of the winding country road, with picturesque olive groves surrounding and an unobstructed view to the Gulf of Corinth, is a setting for a family dwelling - retreat from demanding urban life. Its occupant is a nature-loving young couple with their three children.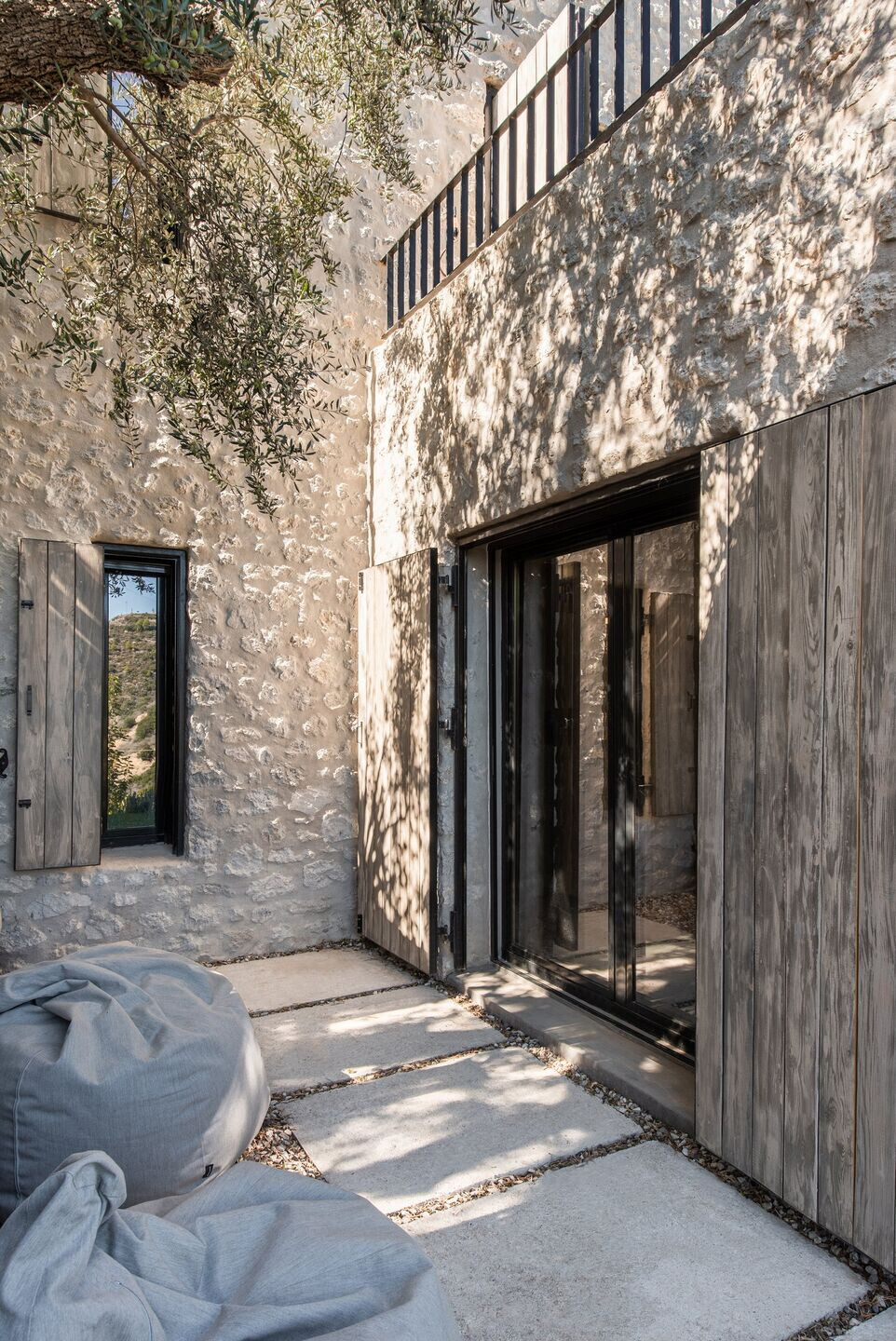 The morphology of the place - the slope with a 6m height difference from the top to the bottom,led to the decision of creating the house with low, humble, stone stable-like appearance that discreetly fits into the village neighborhood, from the street side, while developing into the prominent, two levels construction from the garden.
Entrance level isapproached by comfortable ramp and represents public area of the building. Itrelates through the large openings to the outdoor, observation platform space, suitable for stars-gazing and experiencing distant view of the sea. Additional openings were created on the roof, South-West, and North-East side of the building to improve natural light and ventilation. Communication with the garden is established by transparent, cantilevered, handmade concrete staircase.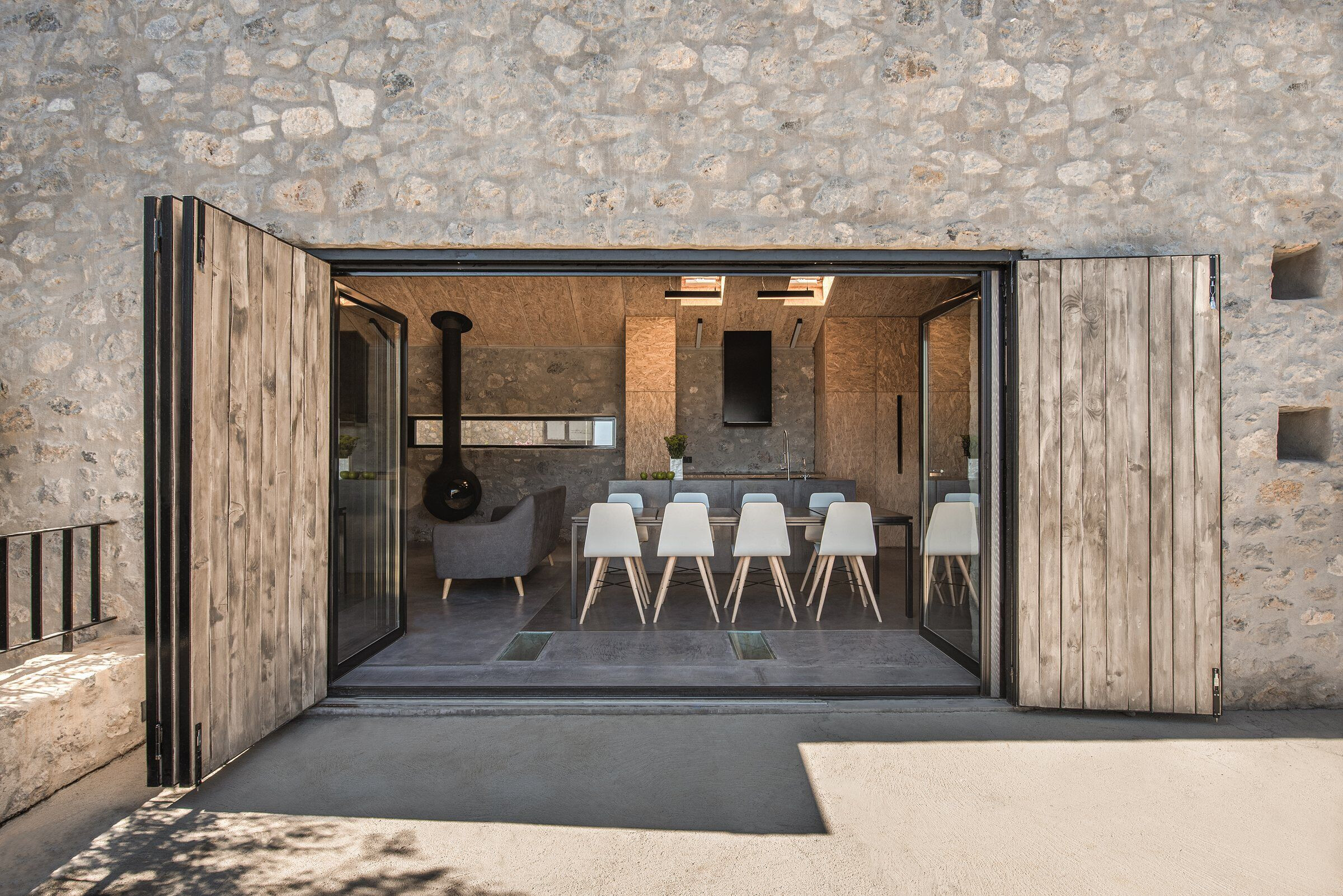 At the garden level, slab's perforations allow for the interior corridor's intertwining of natural and artificial light, creating a cave-like atmosphere of private area. Bedrooms and guest suite, along with bathrooms, suggest the monastic feel of the space, thanks to the basic, bespoke furnishing. Direct garden access from these places is generated with two courtyards that have the role of contemplation places.In a separate stone and metal construction, among Mediterranean plants, it is possible to experience cooking and dining "al fresco". Along with the mentioned purpose, on the South-West section of the metal construction, positioning of a solar vacuum tube is forseen to avoid solar panels on the roof of the main dwelling.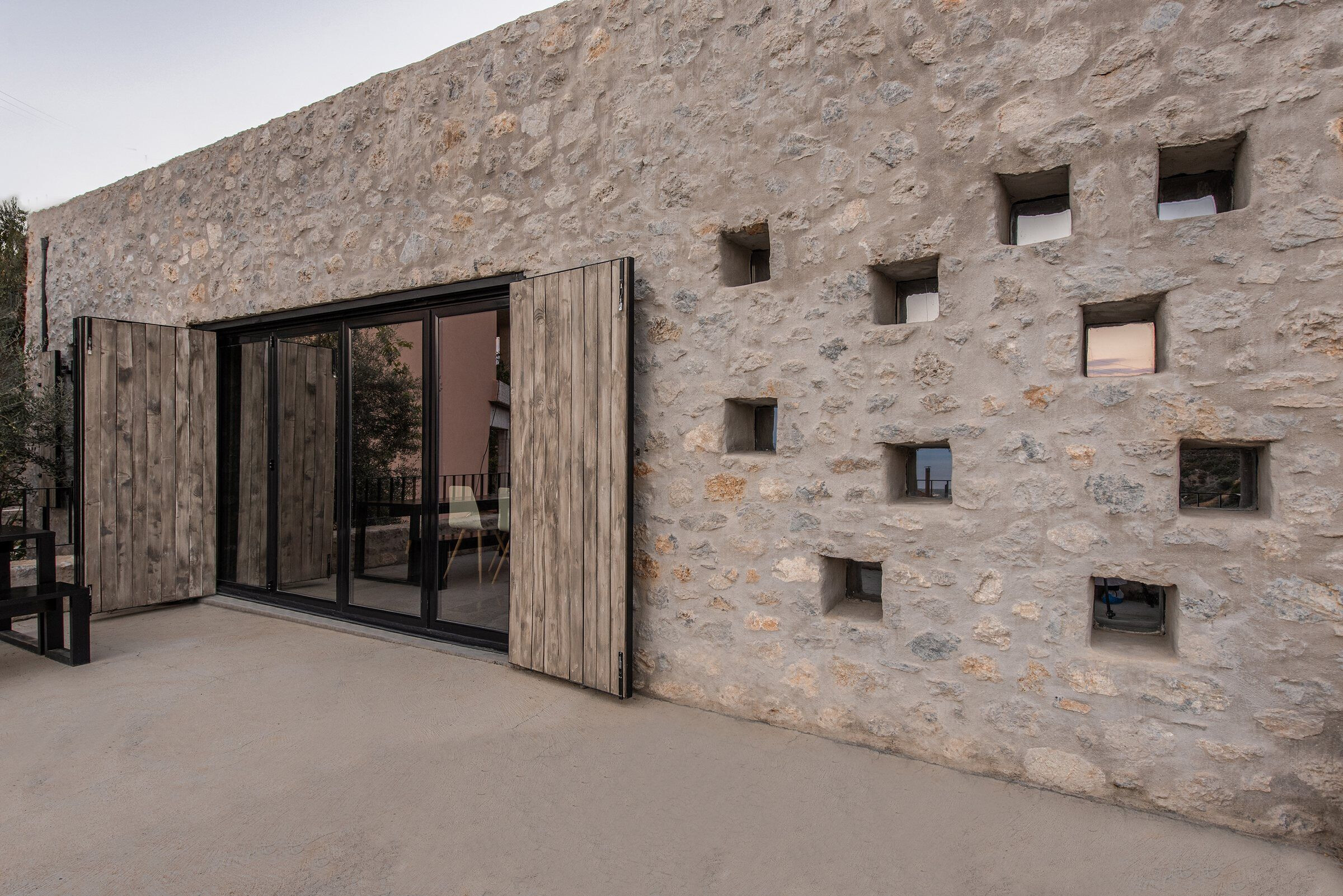 Natural materials applied on the elevations and in interior are inspired by industrial feel of the traditional stone stables characteristic for the Peloponneserural areas. Reclaimed local stone that was supplemented with new, grey roof tiles, black aluminum façade windows frames, washed-wood handmade shutters, black metal railing, white-oil treated OSB and cement mortar in two shades are all implemented in a contemporary manner, contributing to the richness of textures.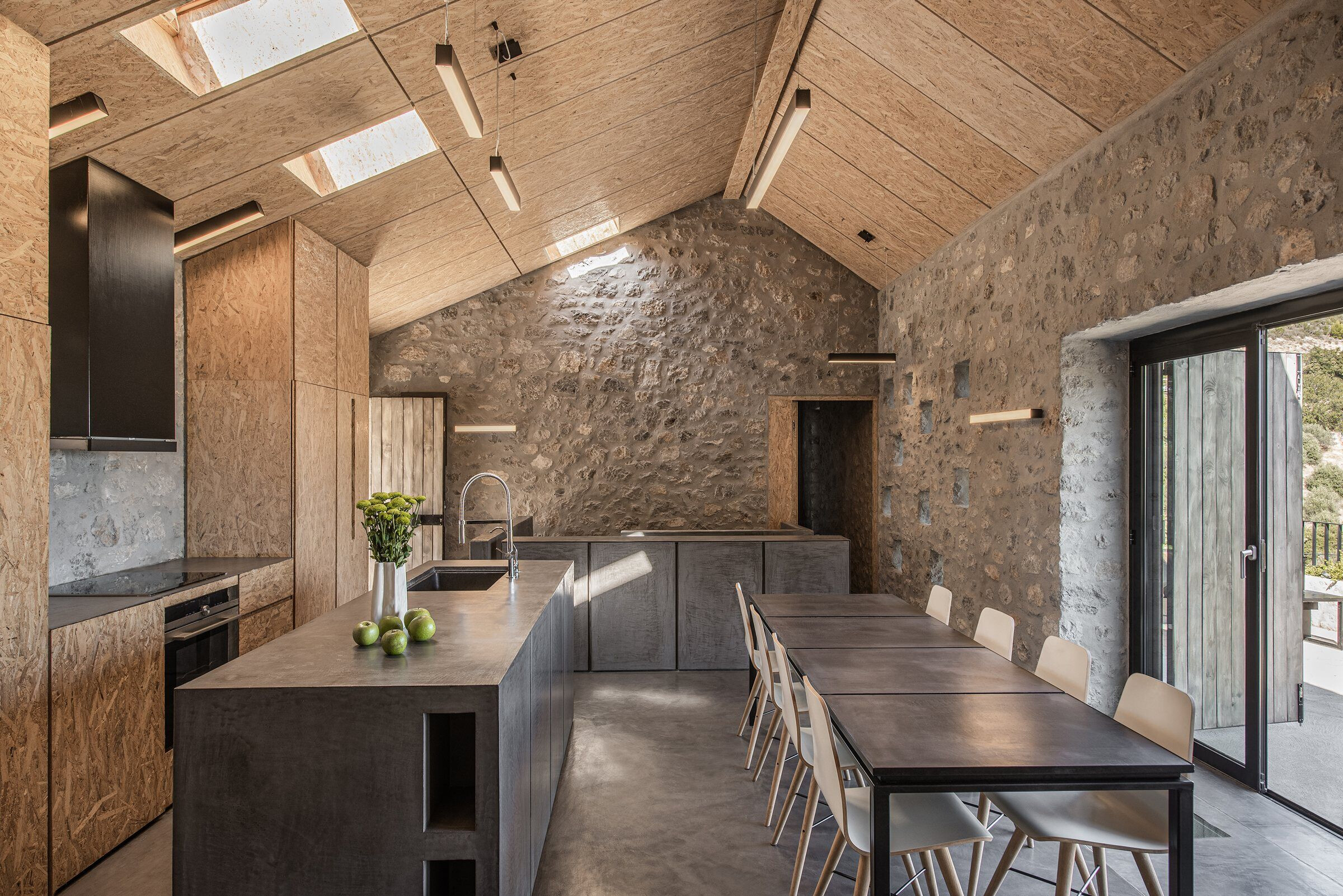 It is important to emphasize that the entire 141m2 of habitable, custom made space, is built with the restricted means. However, thanks to the close collaboration between the Client, Architect and Contractor, the initial architectural proposal was not compromised.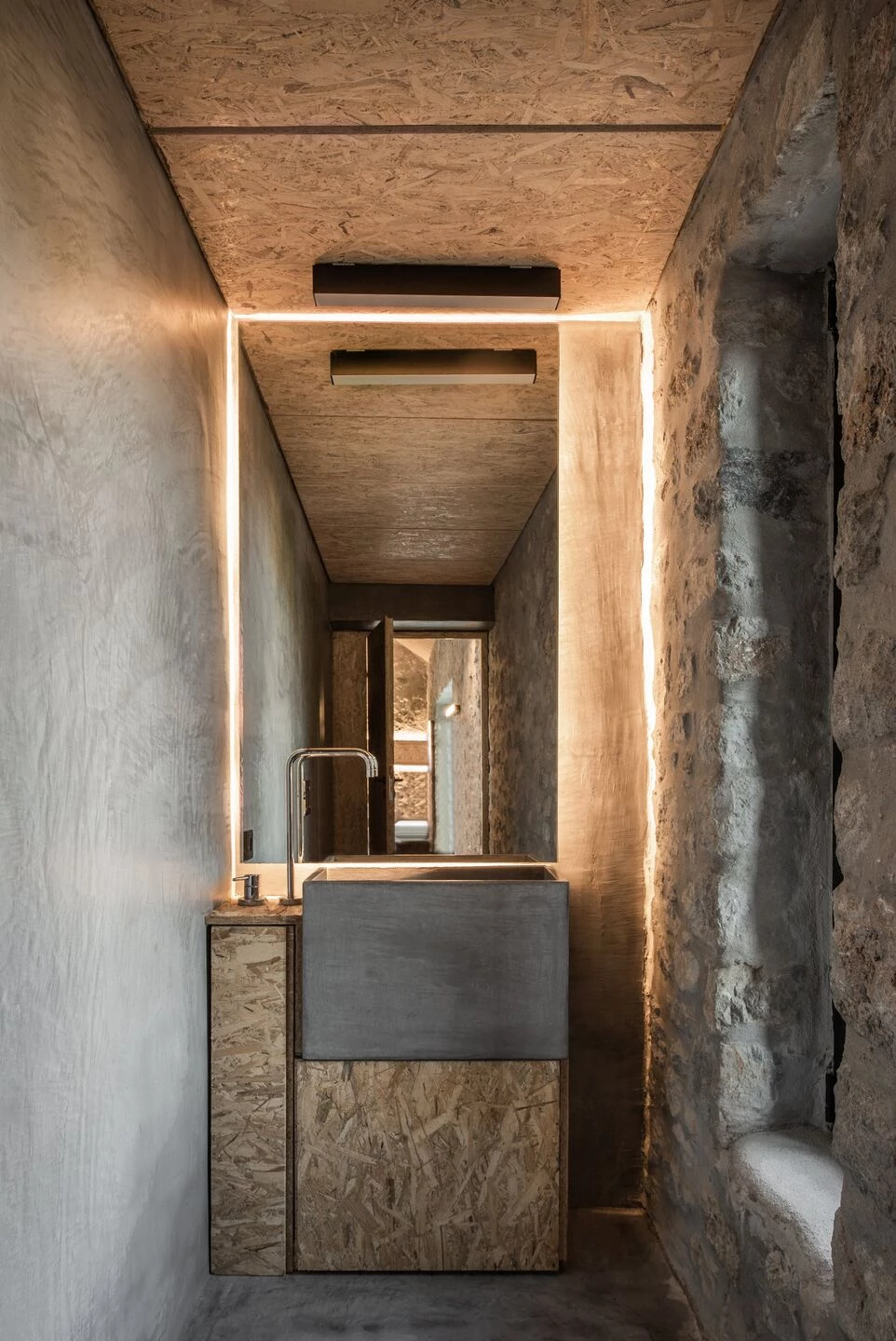 Built according to contemporary sustainable standards and located in a healthy environment, this house has been playing major role in the 2020 pandemic situation, providing its inhabitants safety and comfort that was more difficult to achieve in a dense Athens urban tissue.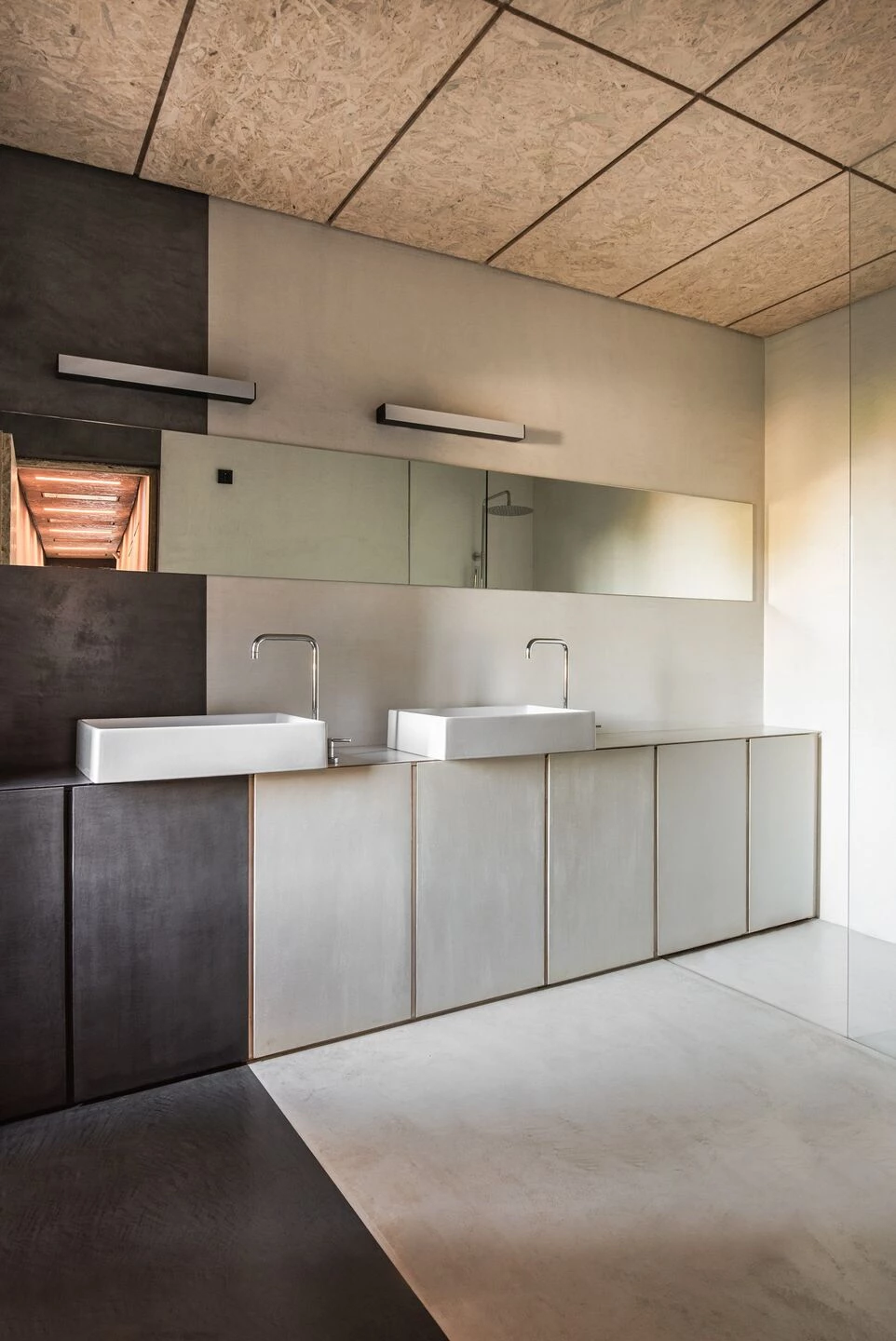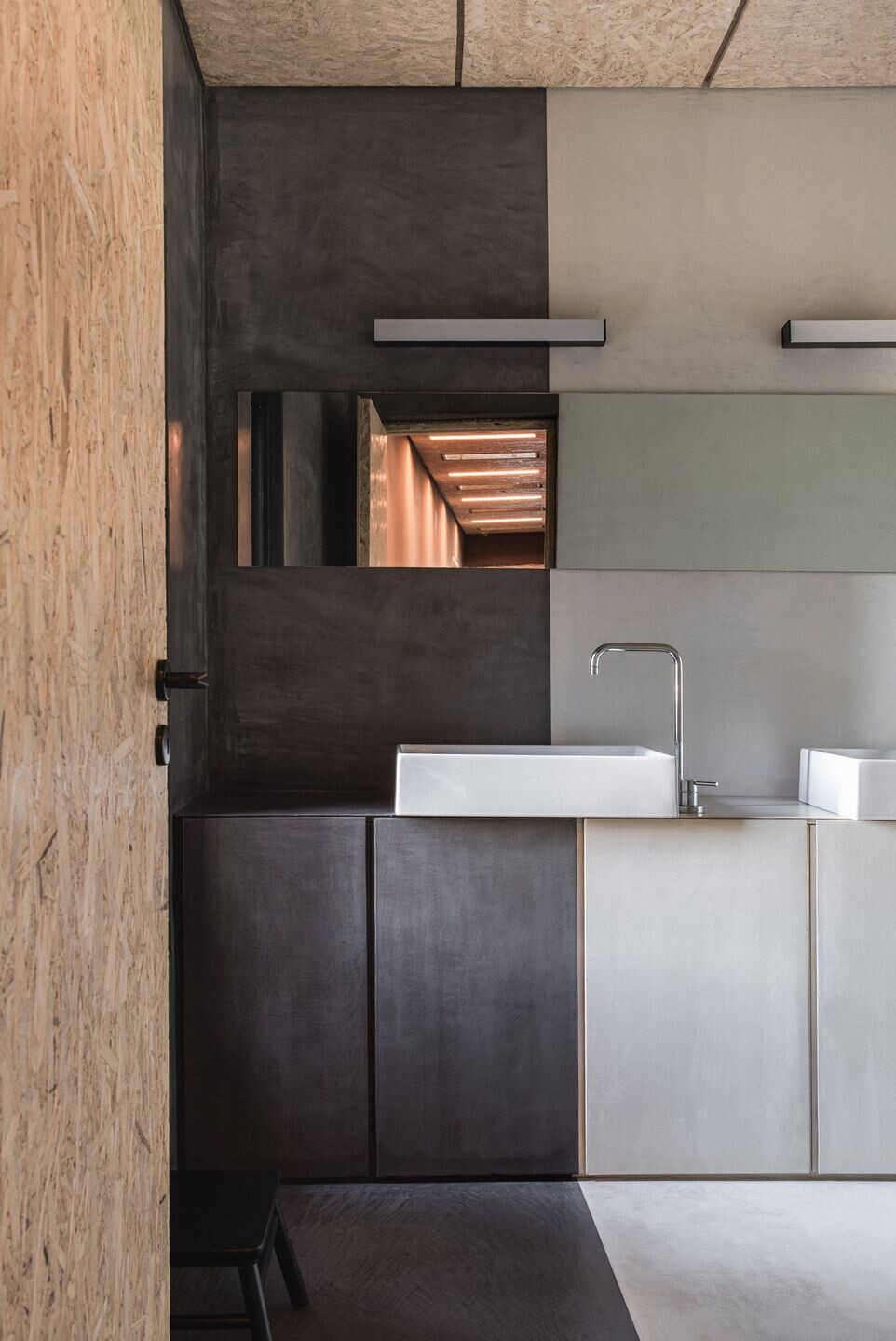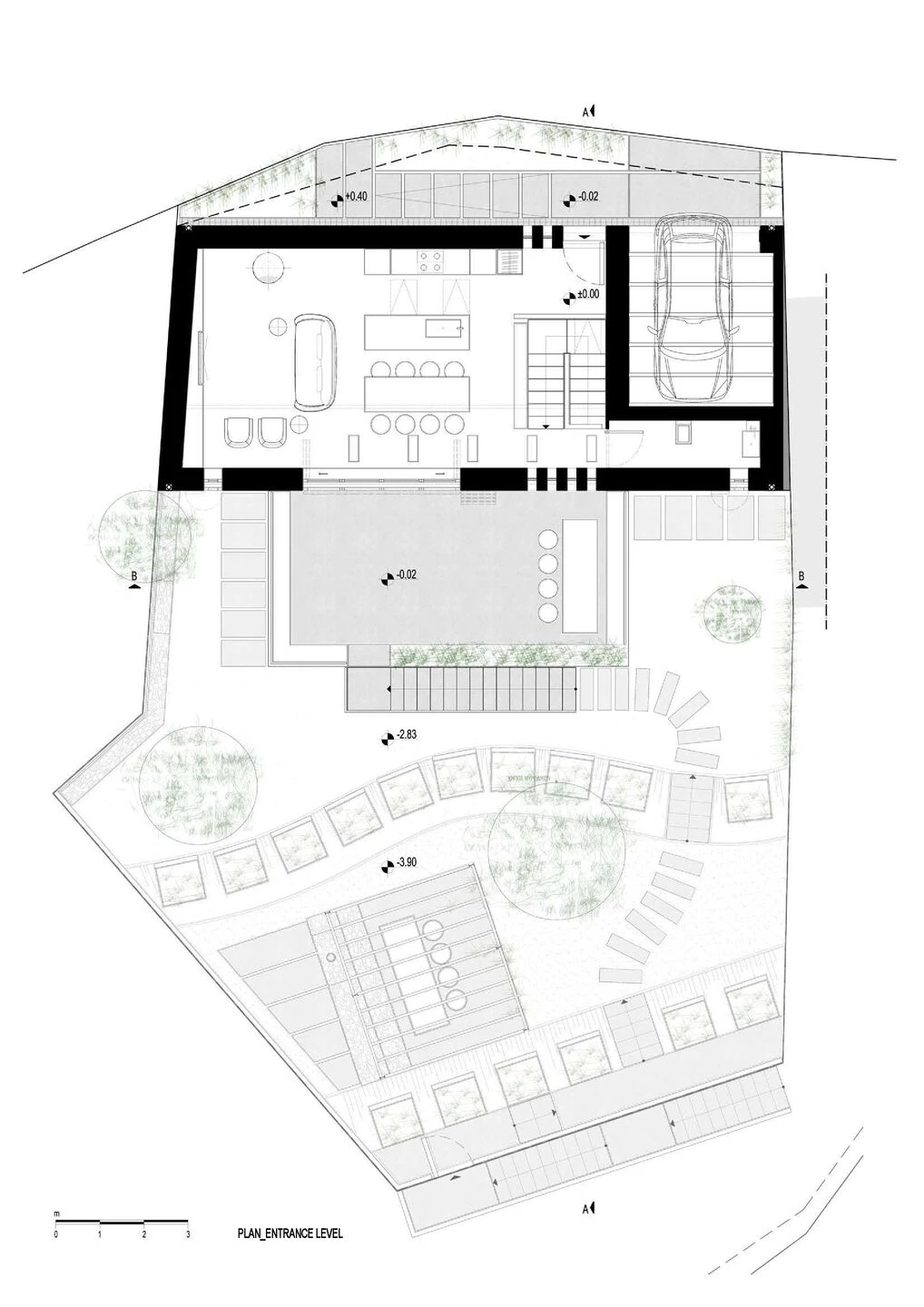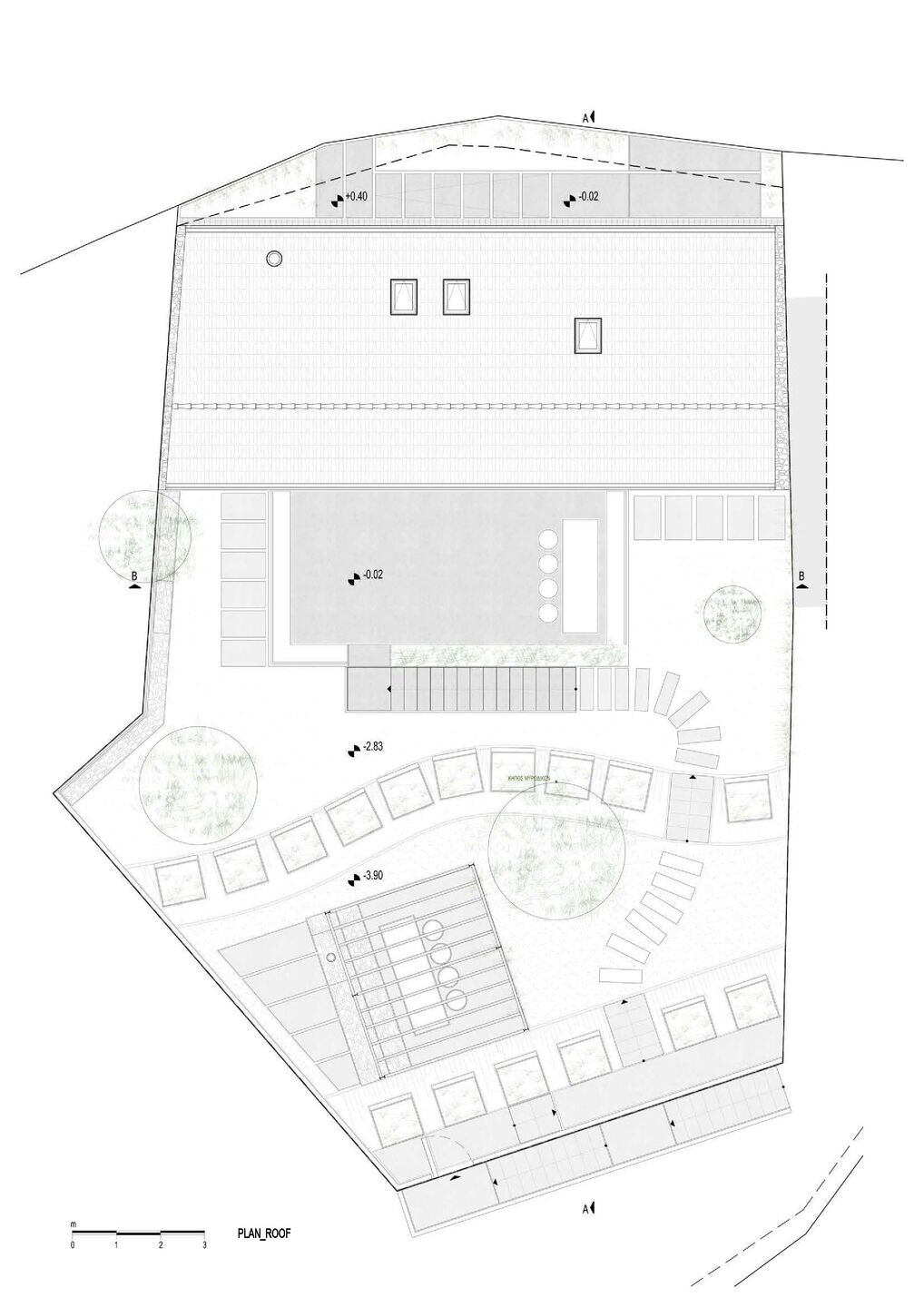 Material Used :
1. ALMEL, Panagioths Melsas - Aluminium doors, windows, terrace and stairs fences, washed wood shutters frames
2. ELER AE - Handmade washed wood shutters
3. VLAHOS THEODOROS - Recycled and new local stone
4. JAKI- DECOR KATSHS ATHANASIOS - Hanging Fireplace Bathyscafocus
5. GALIS AE - Lighting features
6. LIGHT PLUS - Lighting features
7. BRIGHT AE - Lighting features
8. ARONHS DIMITRIOS
GSI: Panorama toilet
Delta Carron: Bath tub
Ponsi: Bathroom features for showers and vanities
Franke: Kitchen sink and Kitchen tap
9. Bolia - Dining chairs
10. BoConcept - Sofa in guest room and poof
11. Poofomania - Outdoor poofs
12. GnG - Sofa
13. Ivana Lukovic - Dining table (metal construction and cement mortar top)