In the Roman countryside, DFR Architecture renovates a single-family villa on two floors.The morphogenesis of the project is the result of a pre-existing wall portions subtraction to make the house bright, look at the external space from the inside and remodel its interiors.If on the outside the house looks rather like a traditional seventies villa in the Roman countryside, sober and monochromatic, with a pitched roof, inside it hides a rich spatial complexity, result of maniacal alignments and deliberate misalignments, of material changes and of an essential language.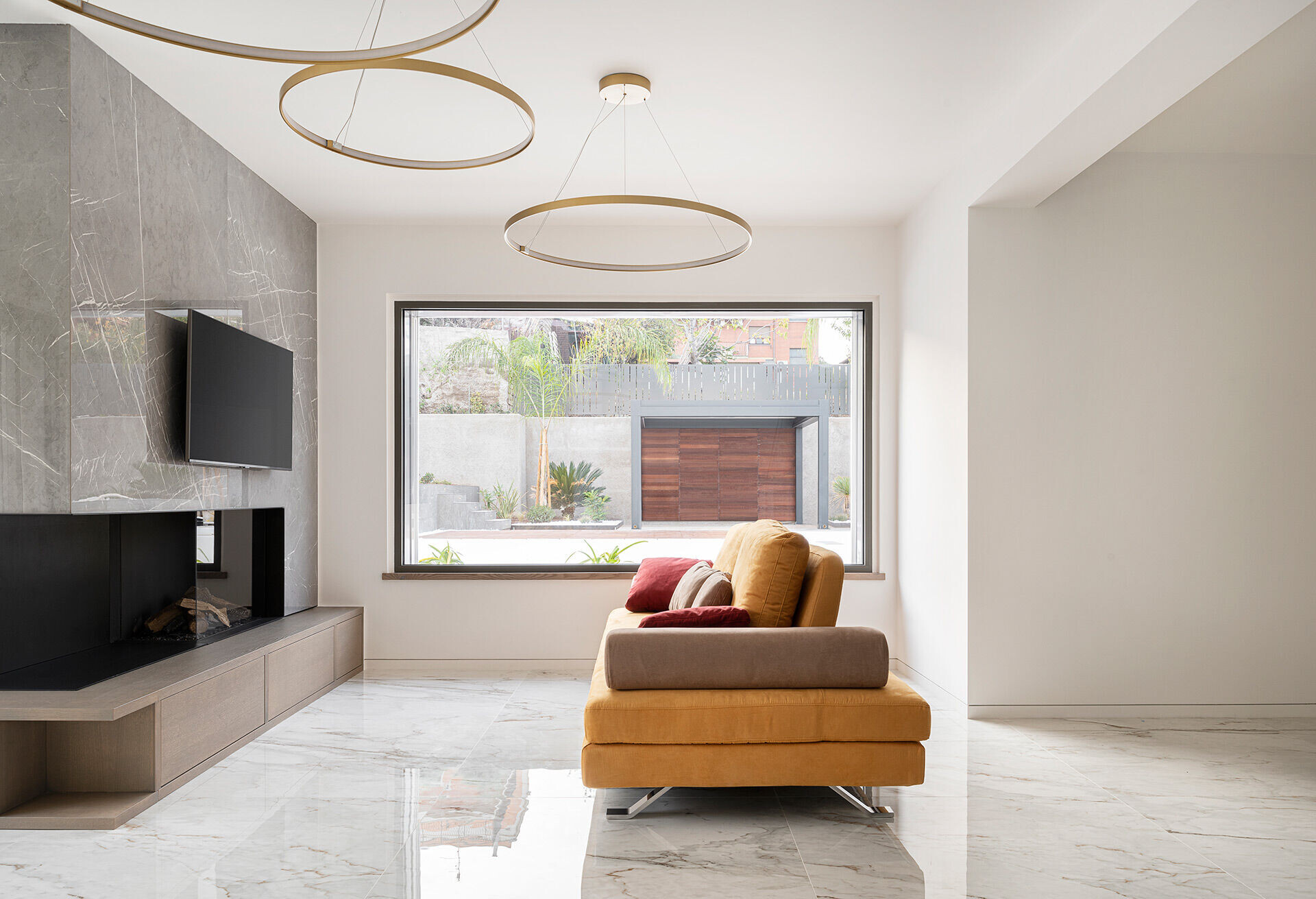 On the first floor, there is a large open space, which houses the kitchen and living room with service. It is marked by large windows that frame the outdoor spaces, in a game of sequences, and by the presence of a large fireplace around which the sofa area develops.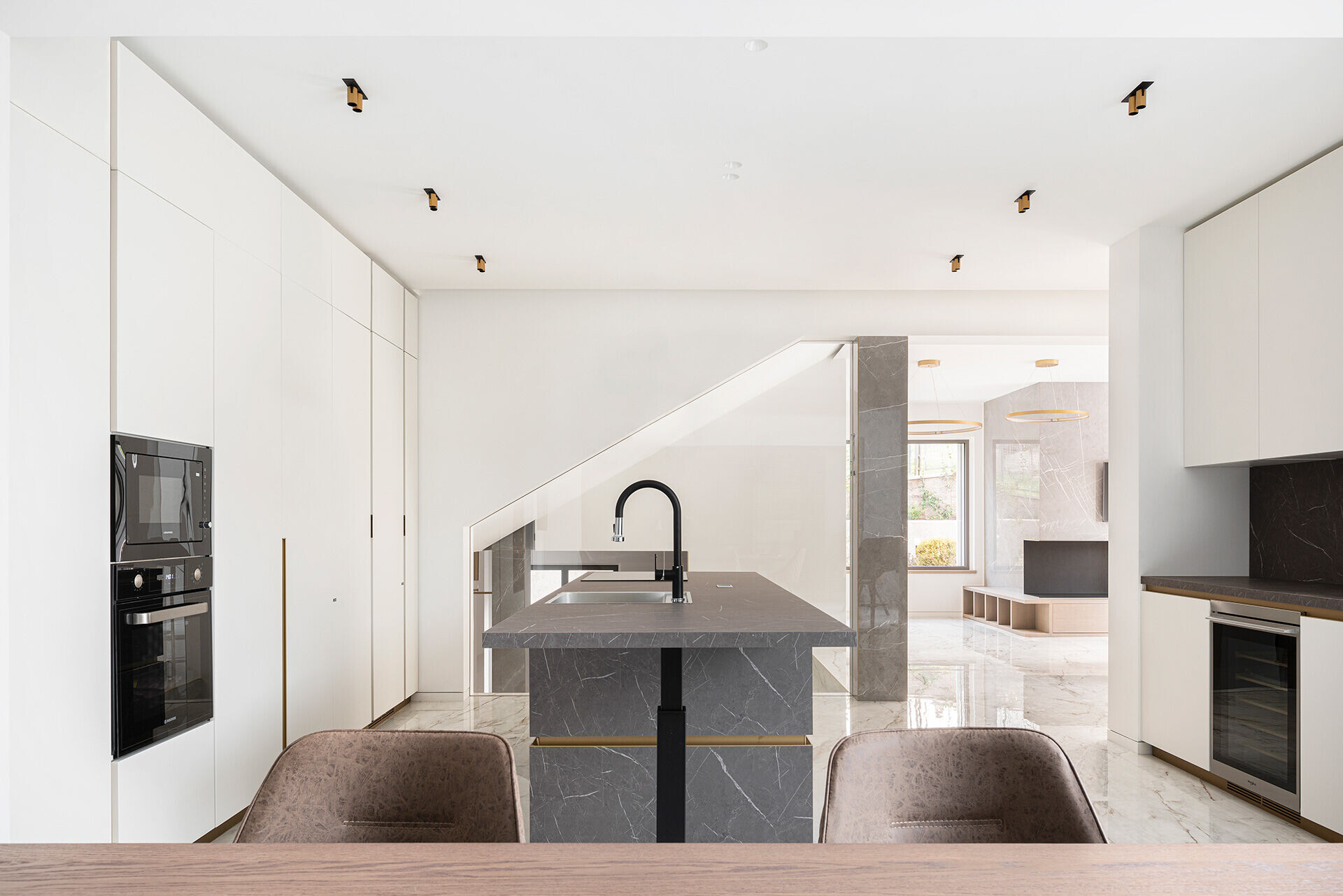 This space is enriched by marble cladding and custom-designed wooden furniture. Full-height white surfaces finished with brass grooves, conceal the kitchen which is completed with an island for quick snacks.A staircase finished with brass inserts leads to the TV area and the sleeping area on the lower floor, which houses three bedrooms, a laundry room, a studio and two bathrooms.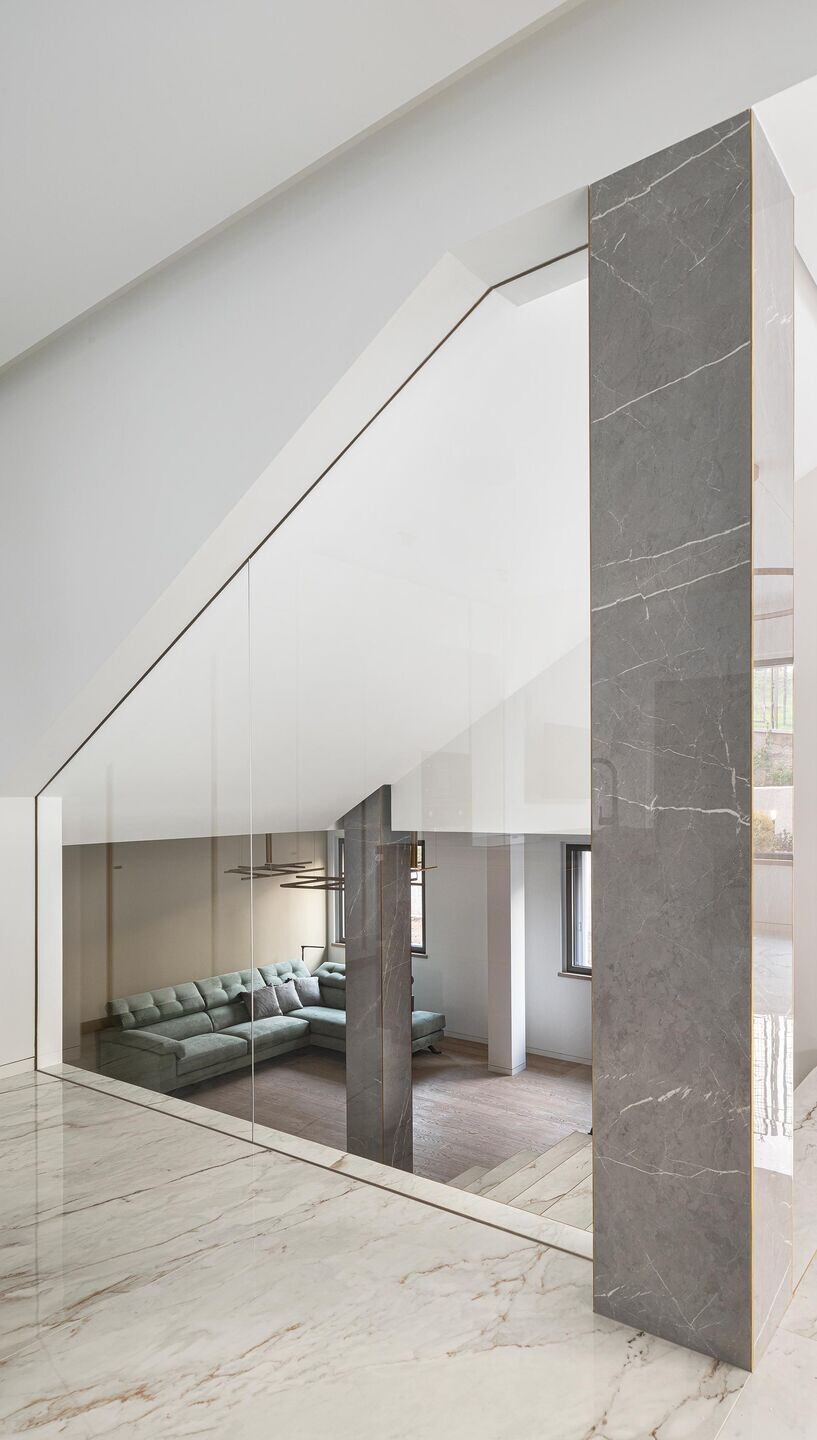 Here the brushed oak essence of the parquet creates a warm and comfortable atmosphere, while the white tones give life to bright and balanced spaces, enlivened by sporadic color changes.Building automation systems regulate the microclimate of the rooms, control lighting scenarios, and generally allow remote home control.