The project rearranges a set of elements developed through a large number of previous projects of the practice. Most elements of the design are recognizable as direct quotations from other schemes, but collaged together they create a unique composition. Each referenced element takes on a new character due to its displacement, and juxtapositions with excerpts from other projects. Conversely, all of the components carry with them a memory of the previous projects within which they were developed. The particular circumstances of the scheme also precipitate subtle changes of proportion and scale to each repeated design element, resulting in a building that is a unique arrangement of sculptural form and space. The design process for the project could be understood as analogous to a musical arrangement, where preexisting architectural compositions are adapted into a new piece of architecture, using different instrumentation, in the form of changes of material, proportion and scale.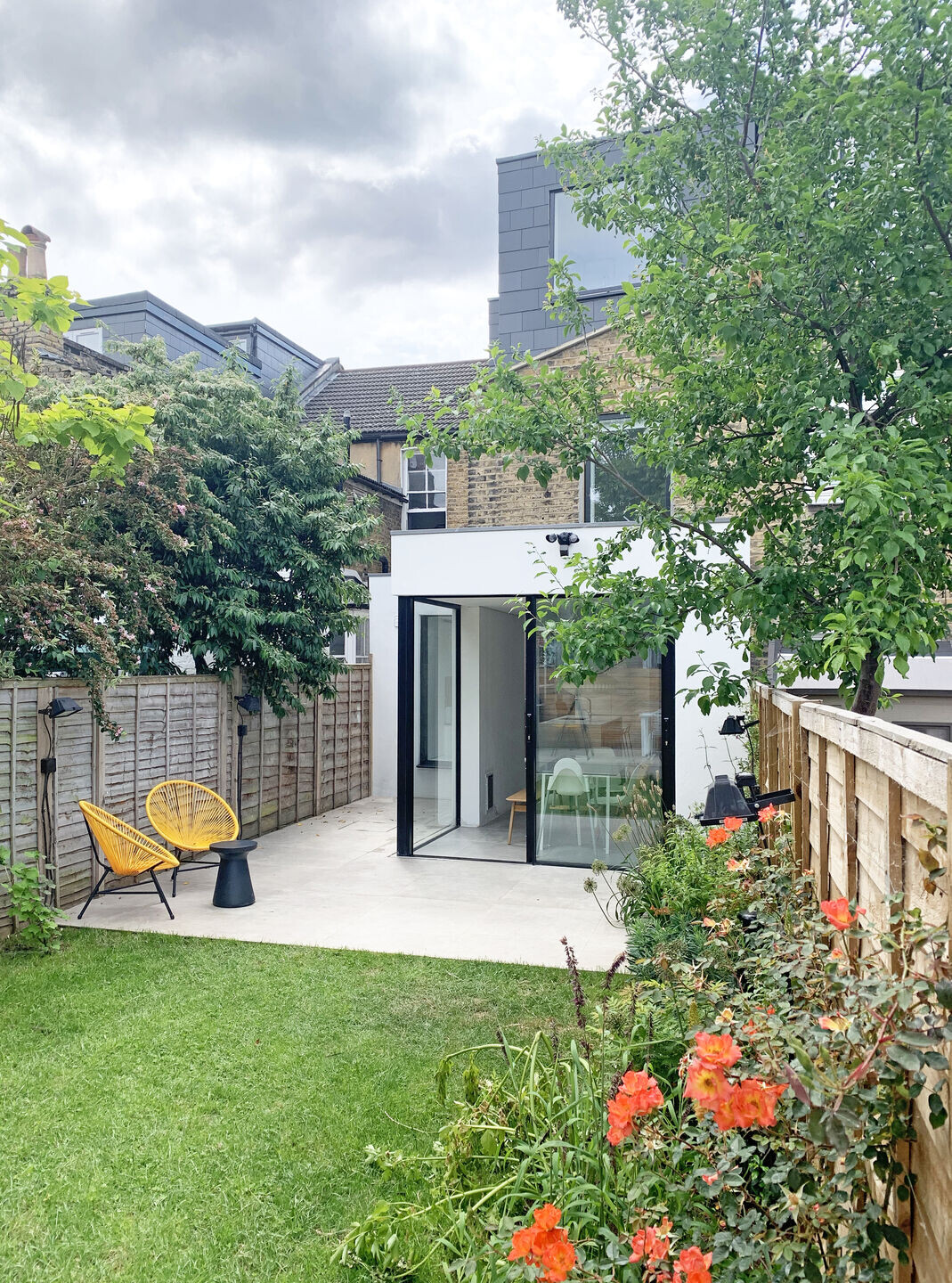 From the interior, the view of the courtyard garden is framed through glazed voids between the sculptural planes of the architectural composition.The ground-floor extension is articulated as a series of white planes, while the roof extensions appear as rectilinear, slate volumes with incised openings.The interior space is loosely divided by white and timber volumes and planes, some larger in scale, and others smaller, such as the kitchen island and wall cabinetry.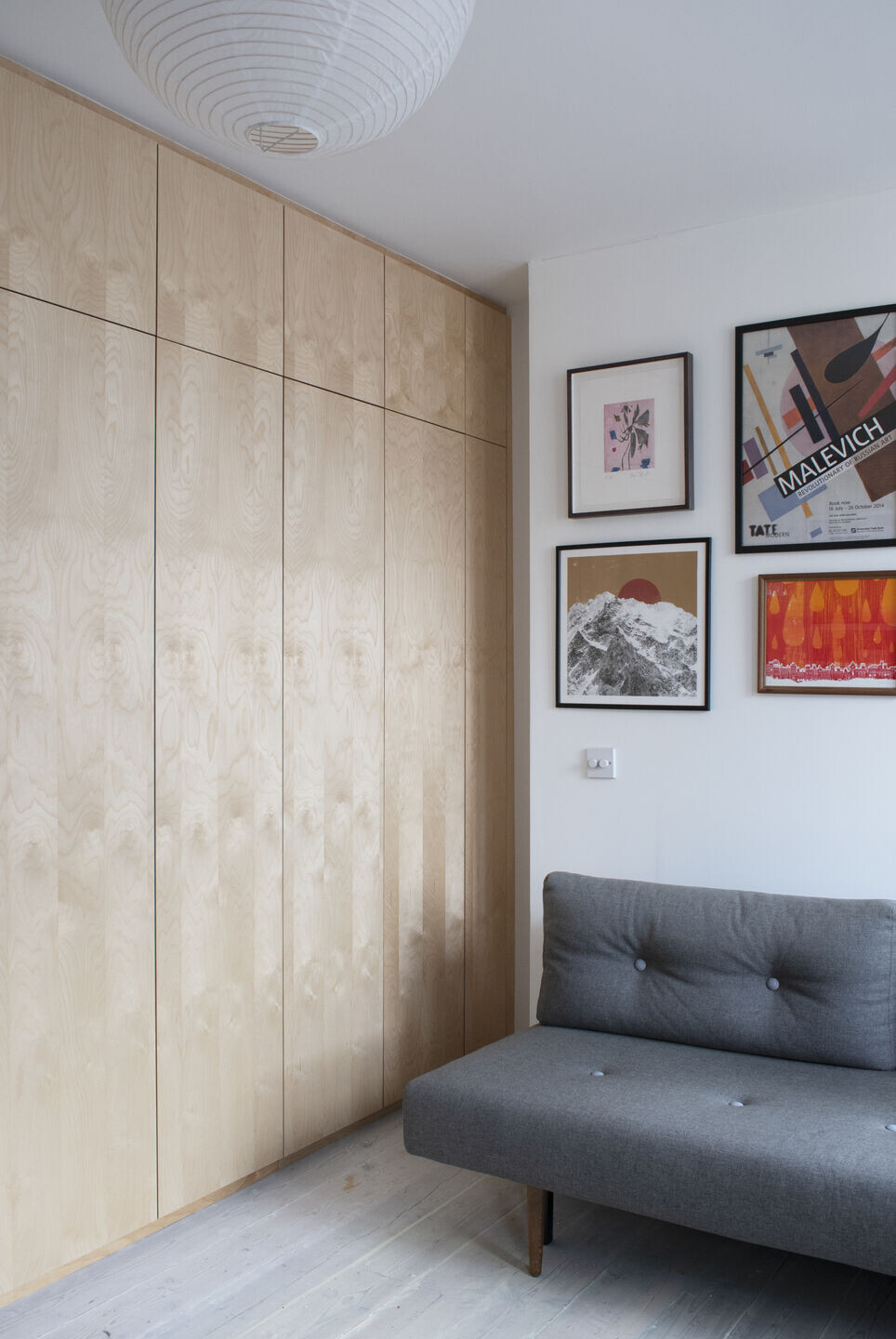 A wall of curtain over the front bay curates this original Victorian building element into the new modern composition, and built-in cupboards and shelves conceal a disused fire-place.The white-painted, exposed brick party wall is treated as a found object, juxtaposed with the new architectural elements, such as the timber-clad, open-riser staircase.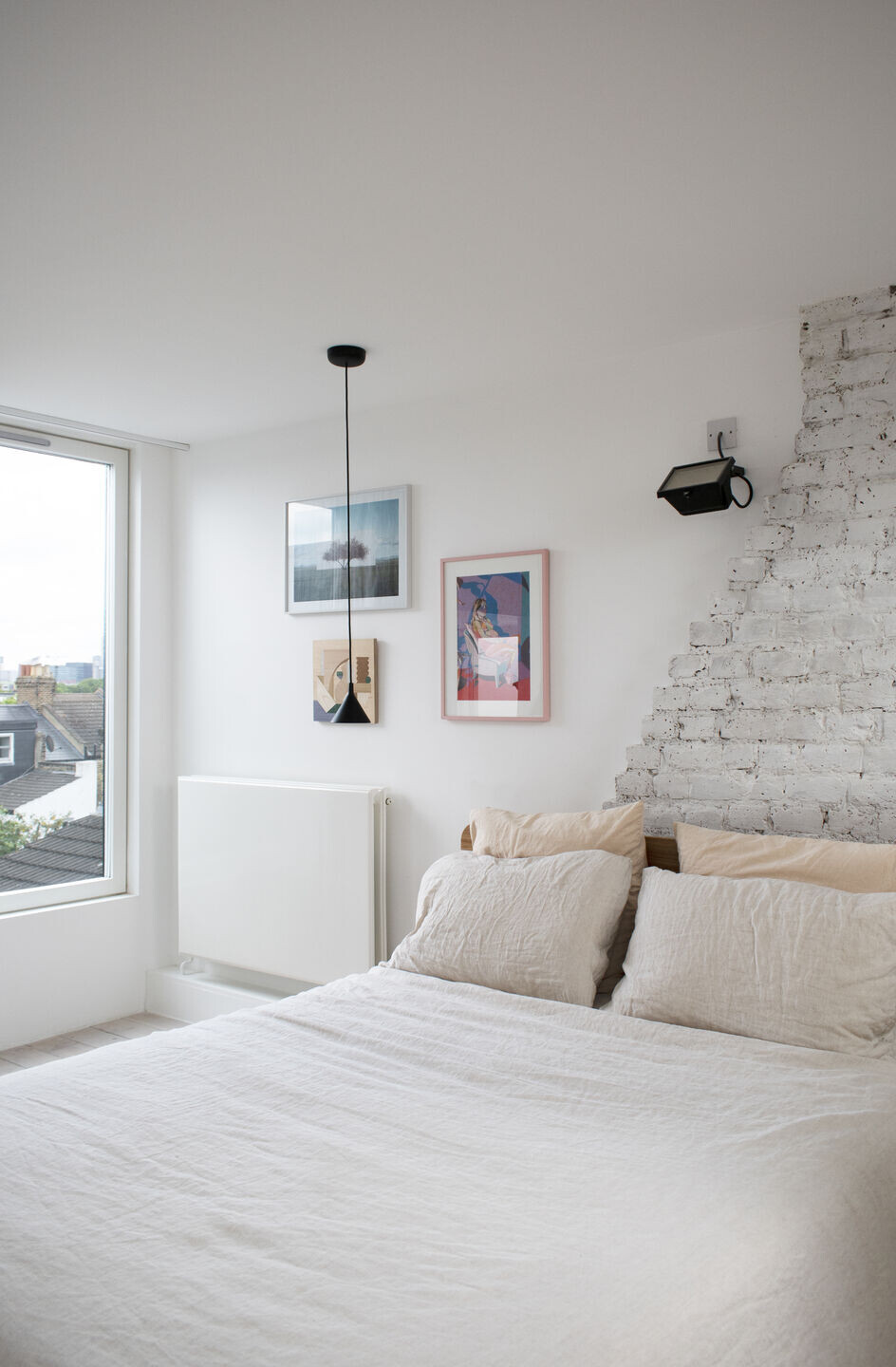 A new frameless window to the original closet wing subsumes this historic building element into the modern composition of the interior.The middle and front bedrooms of the first floor are separated by an offset pair of wall planes, one white and one timber-clad. The enclosure of each room is formed by closing a concealed pivot door.The timber-clad, open-riser staircase to the top floor terminates on a landing top-lit by a frameless rooflight, which in turn focuses one's view on the sky.The ensuite bathroom is naturally lit by a rooflight and a clerestory window, and separated from the bedroom by a full-height curtain.Frameless windows to the second-floor bedroom and study appear as frameless voids in the slate-clad exterior.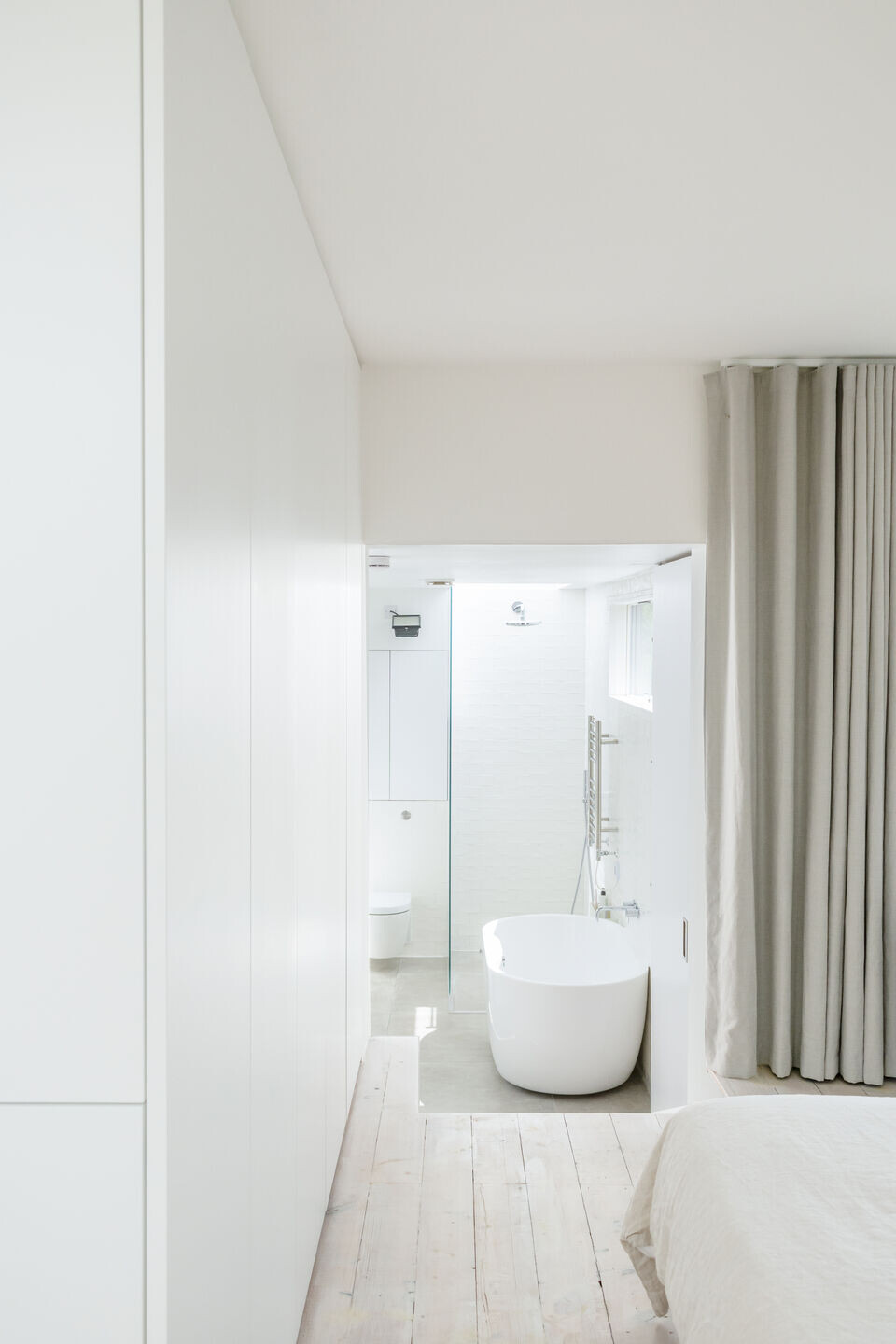 Team:
Architect: WILLIAM TOZER Associates
Project team: William Tozer, Tom Shelswell, Adoracion Marco, Harpreet Marway, Mia Rezek consultants: David Maycox and Co (party wall), Vincent Grant Partnership Ltd (S.E), MLM (Building Control)
Contractor: Demir Trumci
Photo credits: WILLIAM TOZER Associates