Matter, texture and geometry.
A well-oriented space, closely connected to the outside, that requires few but precise decisions to define its use and character. The project aims to connect the day area and the night area in a single space through a transition space with expansions and compressions that guide the steps between one area and another.
A piece of carpentry built in walnut wood and colored lacquered articulates the open spaces and hides the most private spaces, building a privacy filter while showing the spatial continuity of the house.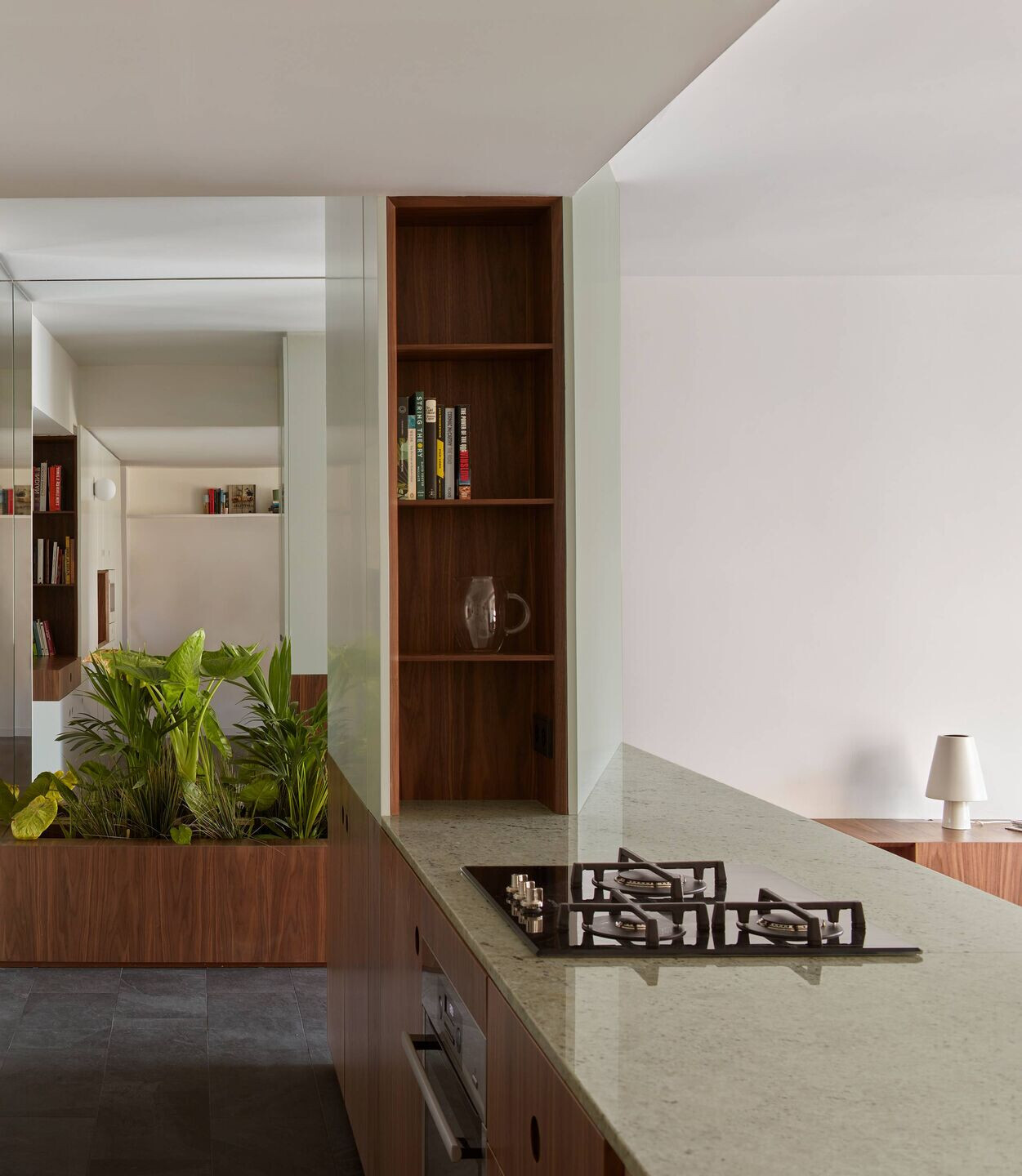 The wood textures of the vertical elements and the natural stone of the pavement give the space a unique touch. The geometry of the elements, marked from the beginning by the directions of the existing perimeter, has just given the space its own personality and character.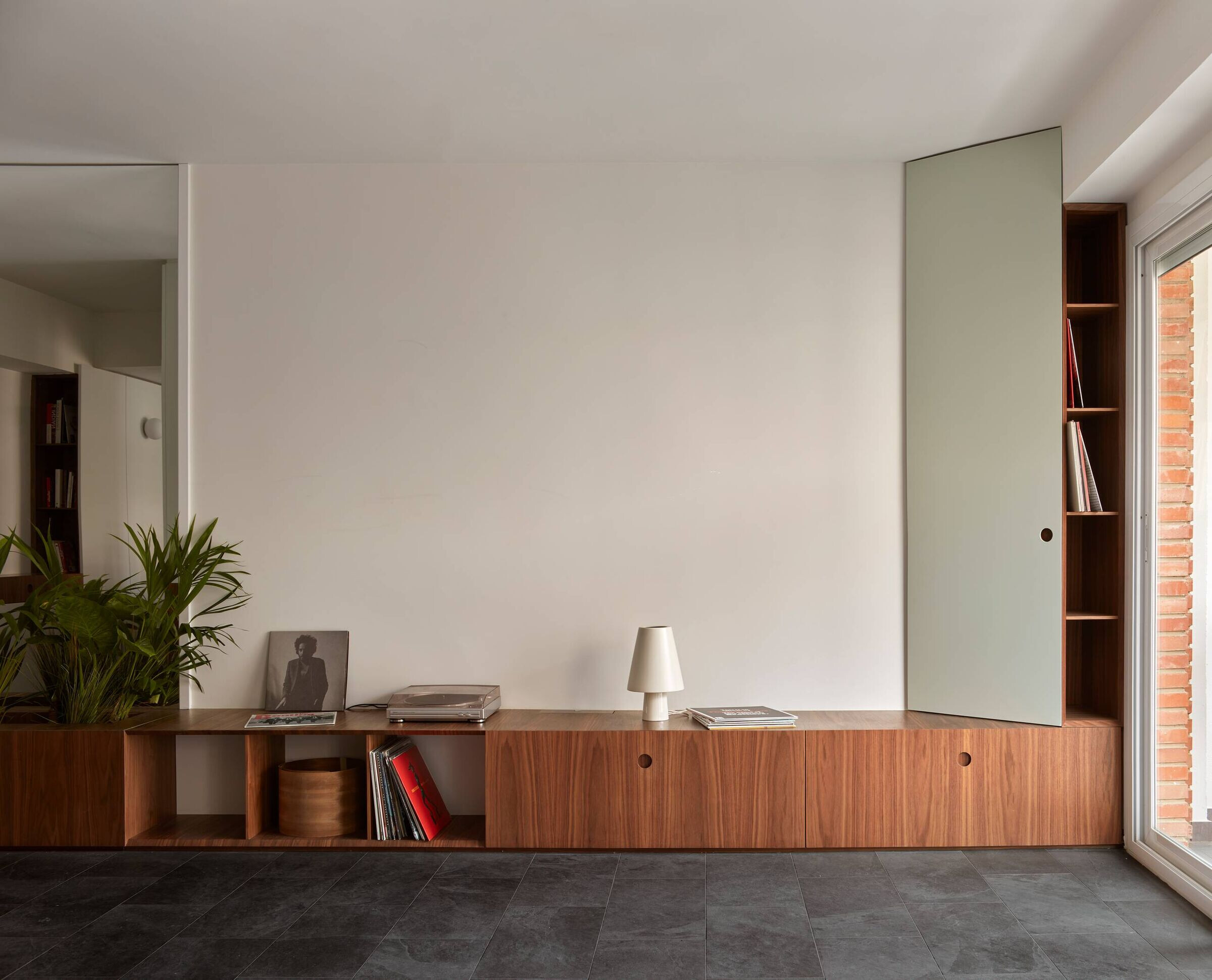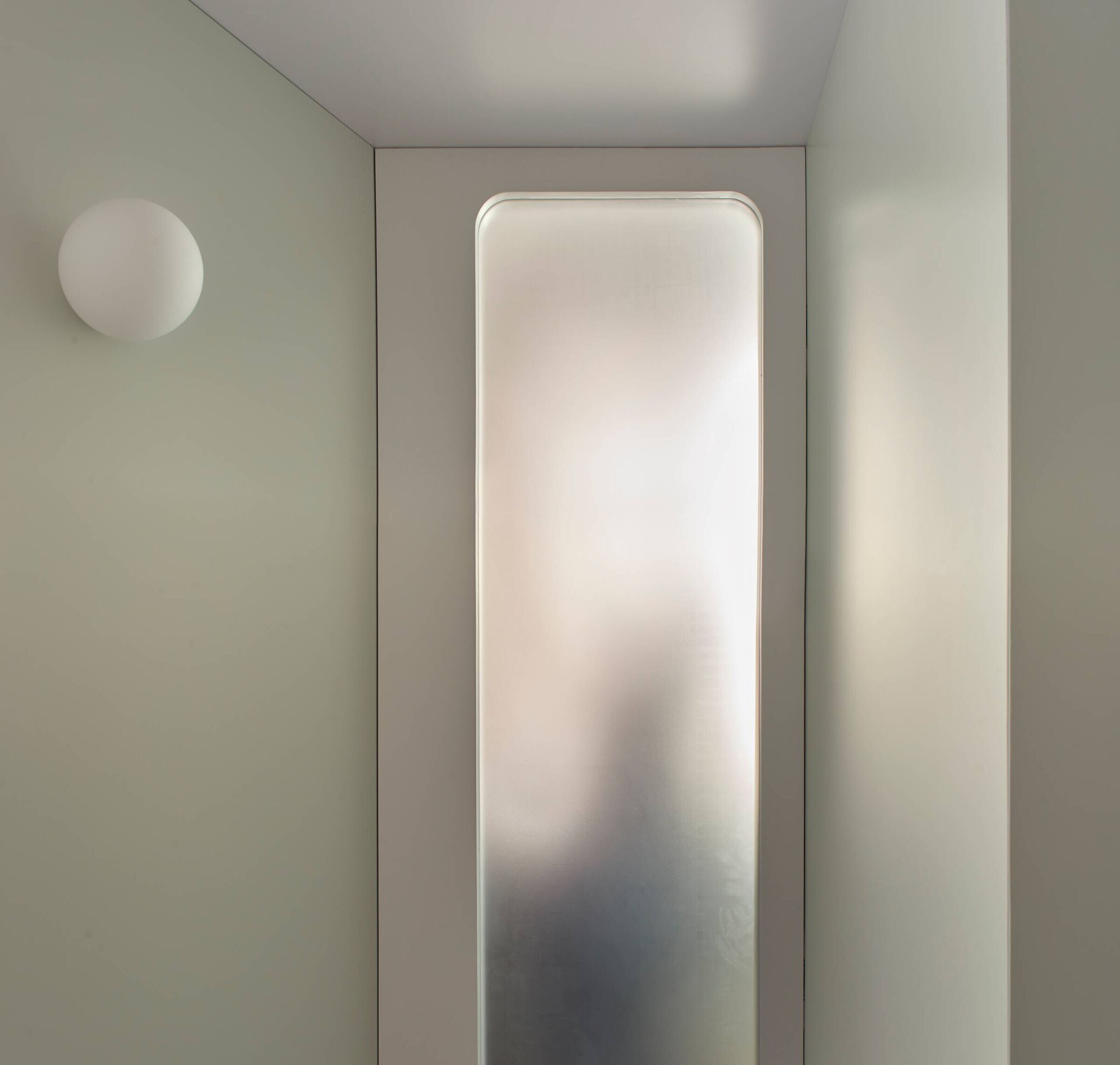 Material Used:
1. Facade cladding: Elephant skin stone by Moreno barro y piedra, steal beam by Serviacero, handmade apparent concrete, parota wood, Volcanic stone by Moreno barro y piedra.
2. Flooring: Piso Quartzite Copper 45 x 90, Piso Polaris® Alpha Ivory 45 x 90, Piso Genova Bianco 60 x 60. All flooring is Interceramic. Concrete tile by Monolito concreto creativo
3. Doors: American Oak by Salvador Calderón
4. Windows: Anodized aluminum by Aluminio las Americas.
5. Interior lighting: 6YDLED430MV30B, 20TLLED408MV30N, H-605/S, YSNLED-012/N, 20CTL1942MVN, 12HLED416MV30N, 7LVCLED005MV30N, YD-700-1/N. All lighting is Tecnolite
6. Furniture-Wood- Madentia