Located 20 km to the south of Kyiv, PM Campus embodies a vision of a corporate campus for an IT company built on the principles of a sustainable community. The project restores the idea of cohabitation by introducing a holistic environment that fosters professional and personal growth.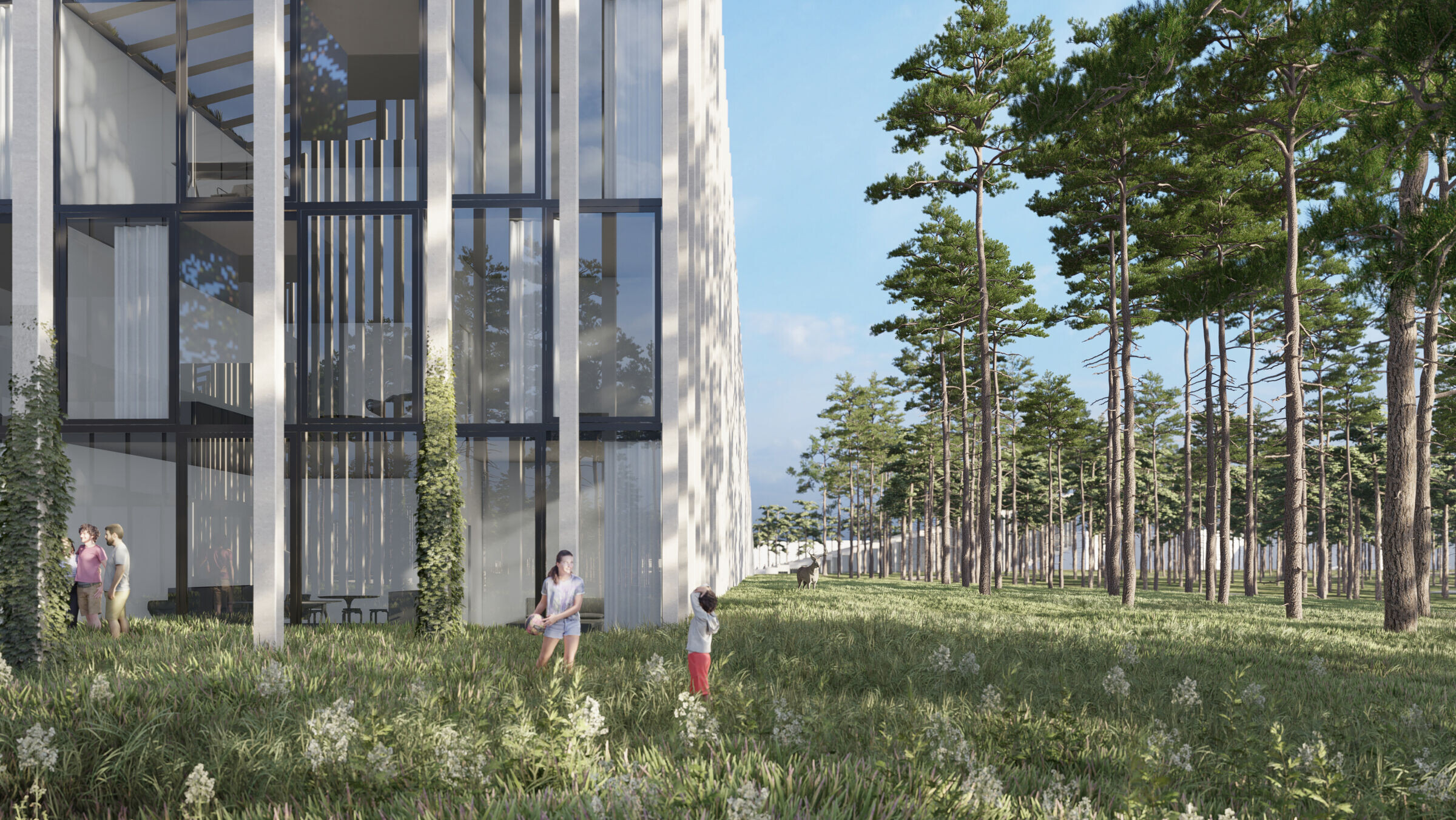 Soft zoning combined with hard infrastructure that is hidden underground strengthens coherence and open nature of the space.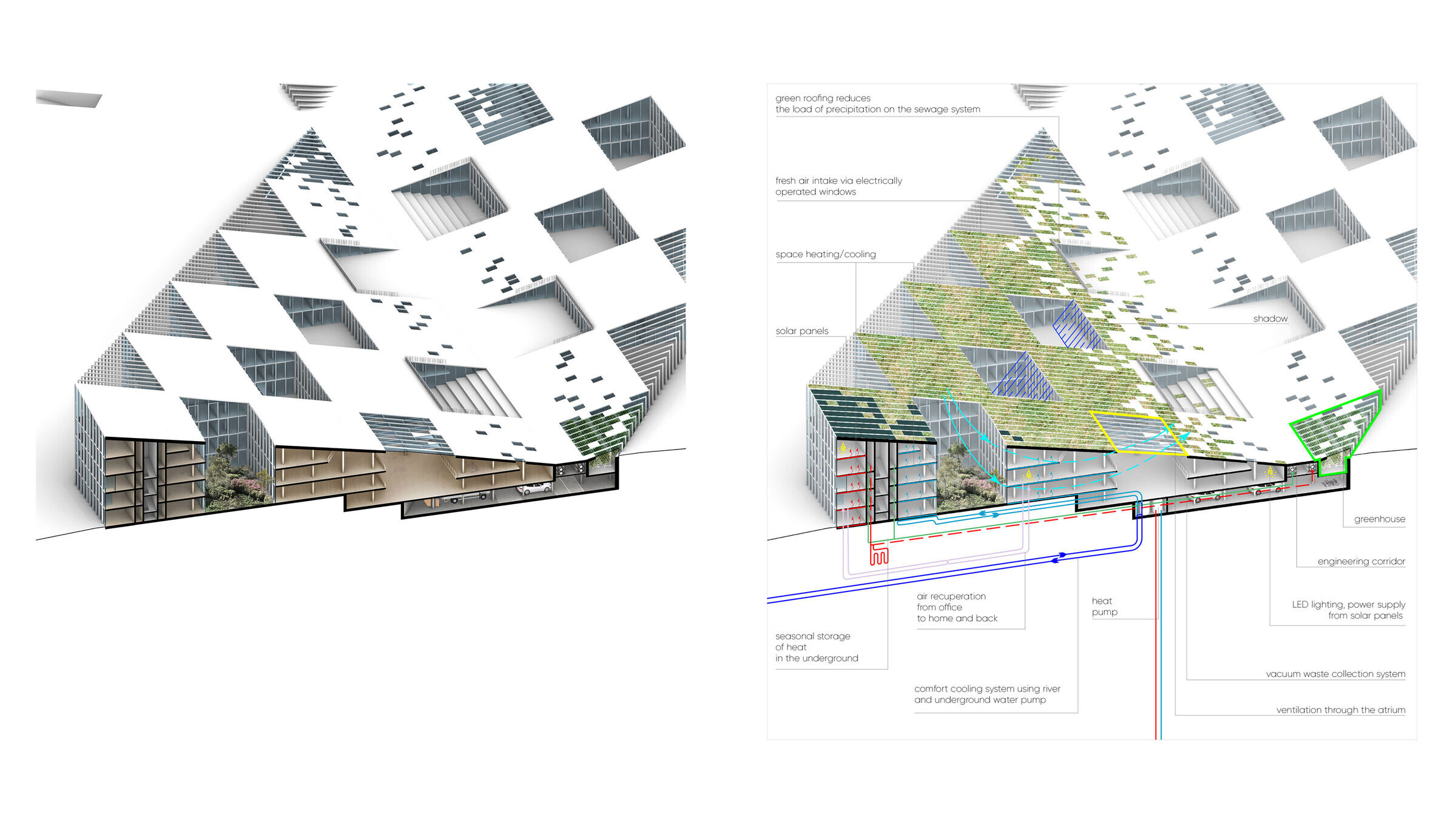 Since the campus is located in the area that was reclaimed from the Dnipro river, the objective was to create a brand new ecosystem based on the surrounding environment. Tabula rasa was implemented as a conceptual approach to recreate biodiversity from scratch. The project proposed planting 2000 new trees, including oak groves, mature pine trees and spruces.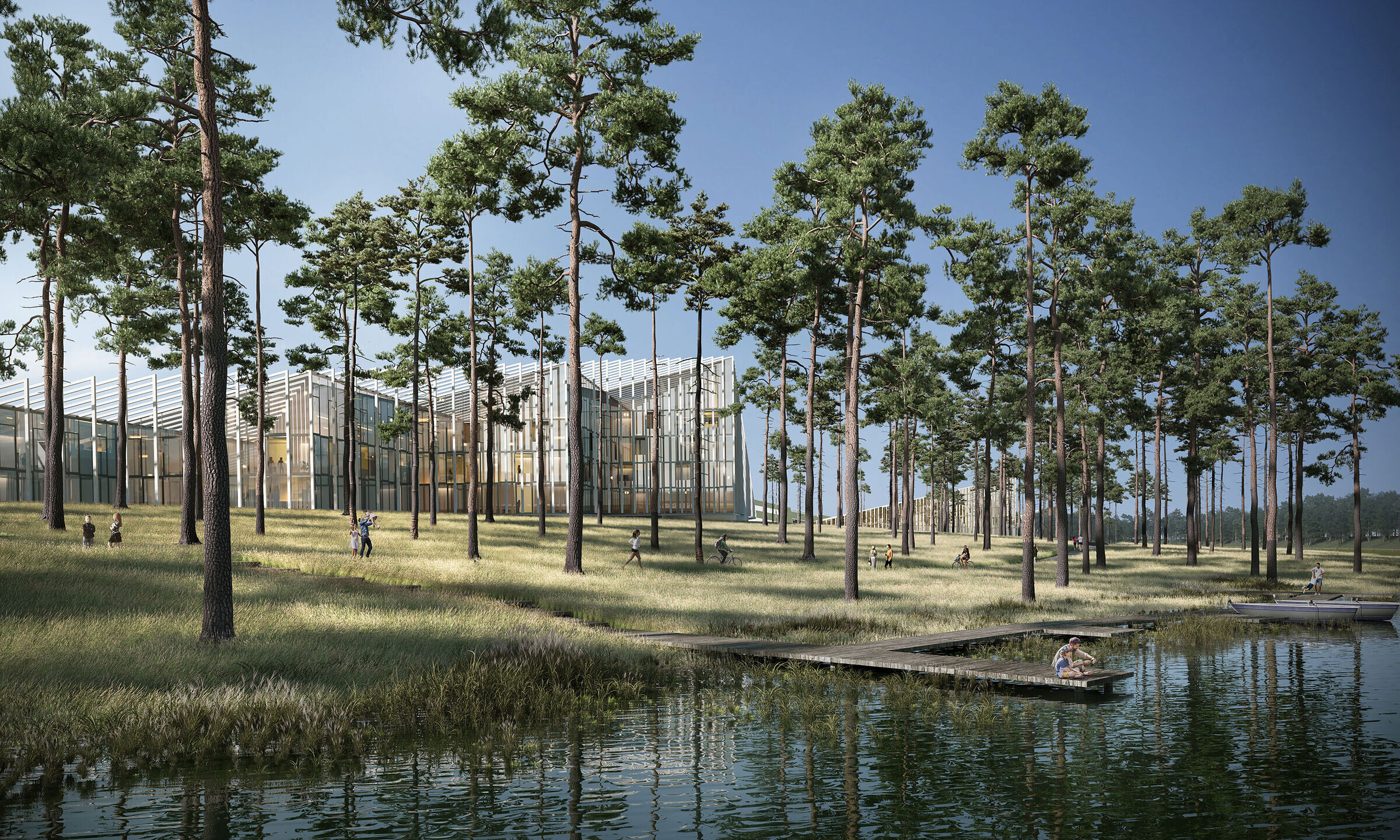 The schematic design phase was approved and ready to be kicked off. Due to the Russian invasion in Ukraine this project has been halted. However it is available digitally in the Minecraft reality, since the initial idea was to collaborate with employees in co-designing and collect their feedback. The future users can adjust and improve the building within the game, providing the architects with valuable insights.
"We collect the data, process it, throw it back to the client, get feedback and work it through again - this ping pong is absolutely necessary" - says Grisha Zotov, the founder of Architectural Prescription.