Overlooking the breakwater abutting the Portsea pier is our Point Nepean Residence, designed for a couple retiring to live by the sea. The house is set back from the road behind a stand of Monterey Cyprus that define the Portsea landscape. On approaching the house, one is led past buildings for guest accommodation and garaging, so the experience of the main structure is delayed until almost upon it. This technique of controlling the journey or delaying views is a common theme in the architecture of the firm.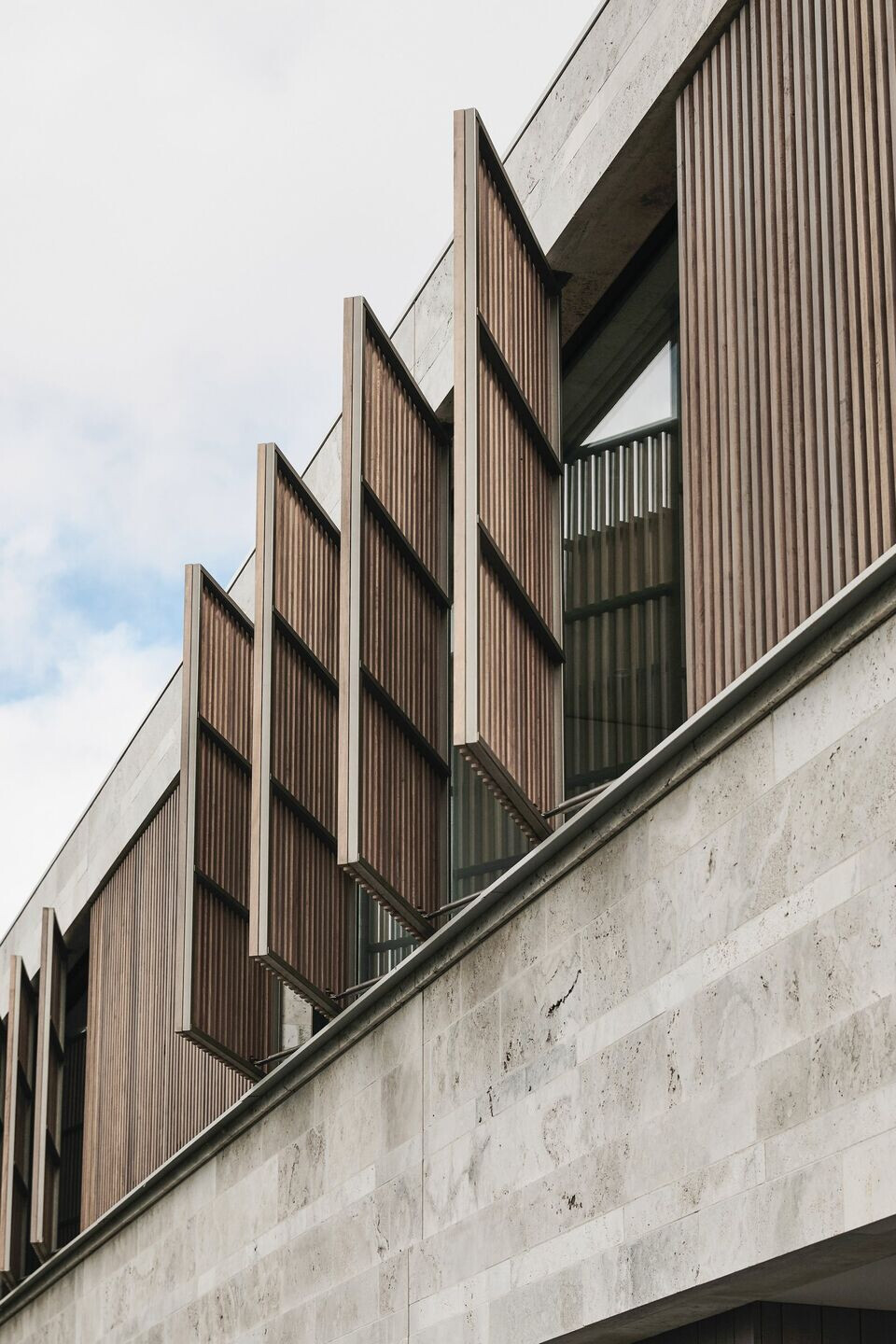 The panoramic sweeping views over the ocean are not revealed until one is actually upstairs where the view is then unfolded. The house was designed to accommodate the clients adult children with their own families on the lower level, while the clients accommodation on the top floor with large enough communal areas for everyone. The building is made from rough sawn solid travertine blocks and Pacific Teak weatherboards. Mechanically operated external timber shutters can close the building down in the face of inclement weather or to create greater privacy from the neighbouring park at peak times.
The restrained palette of stone and wood sits quietly amongst the unkept dense tea tree that surround the site, the raw finishes create an impression that one experiences with older buildings that have been in place for many years.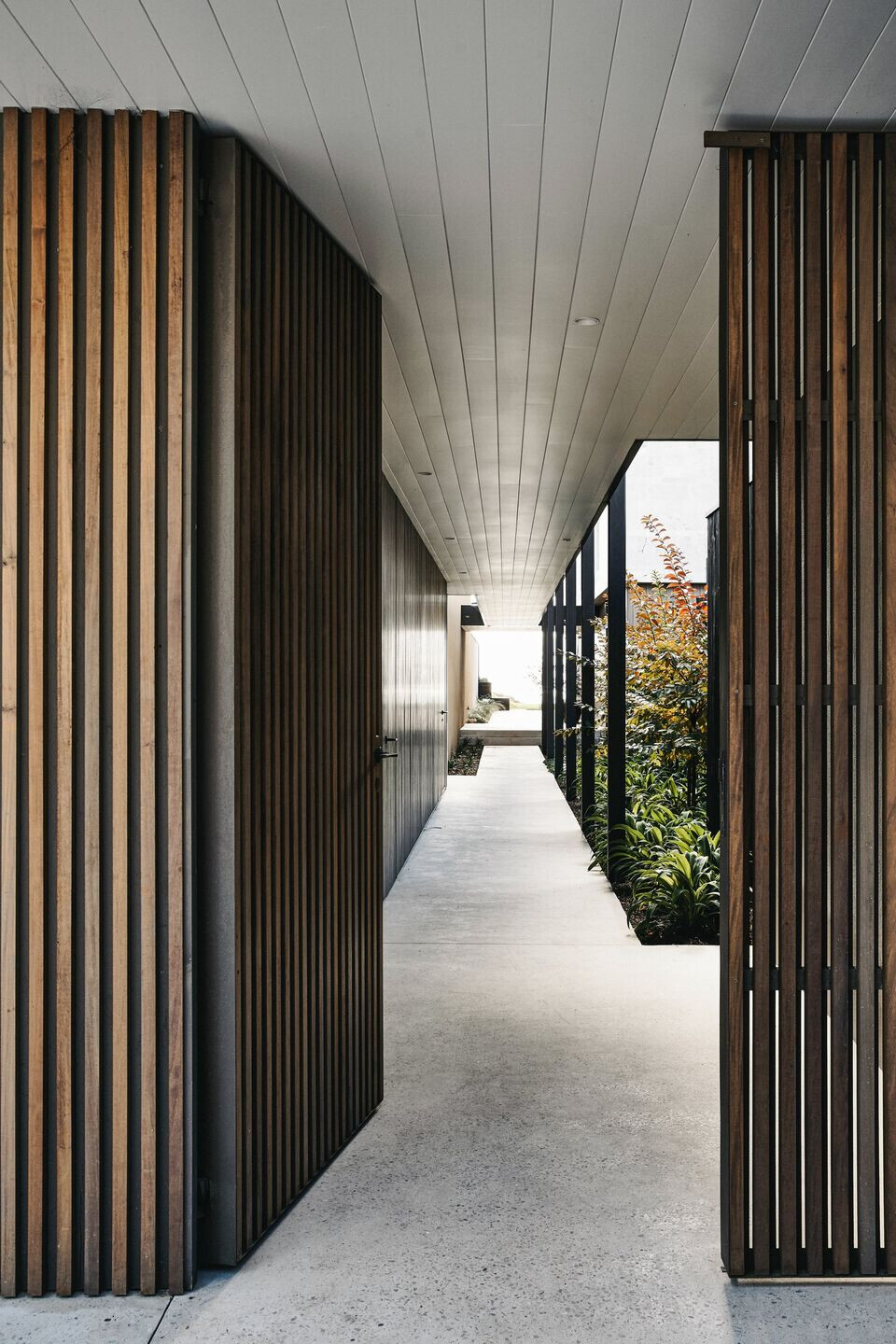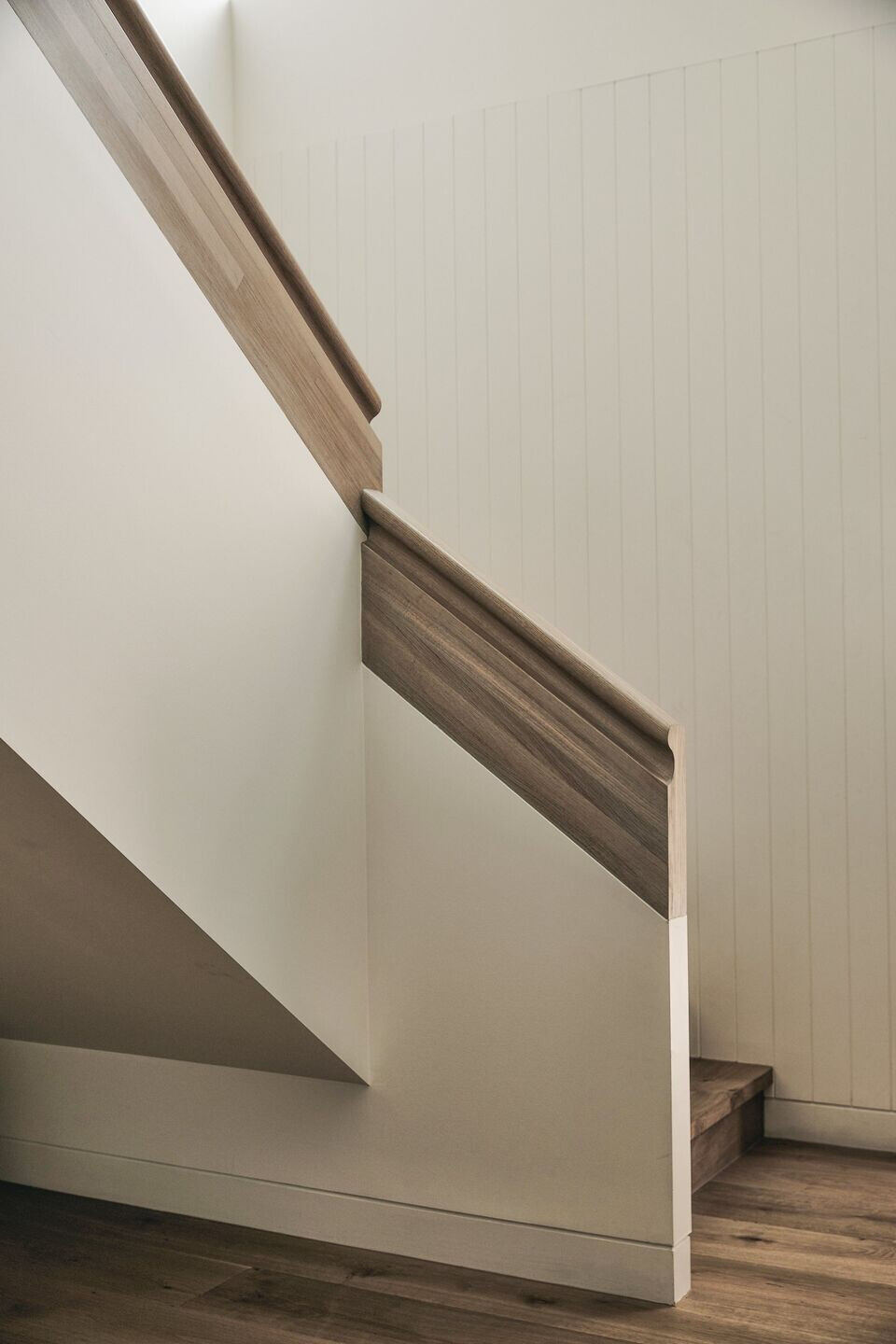 Material Used:
1. Window: All Seasons Windows
2. Fittings: Astra Walker
3. Air conditioning: CJS
4. Joinery: Distinct Joinery
5. Carpet: Don Currie Carpets Pty Ltd
6. Appliance: Michael's Appliance Centre
7. Basin: Metropole Undercounter 470mm No Overflow
8. Bath: BLB Comfort 1700 Bath Includes, Tile Trim, Sound Pads & Viega Overflow Kit.