Turning to face the sun in this Prahran addition creates a comfortable and light filled family home with a seamless connection to the garden.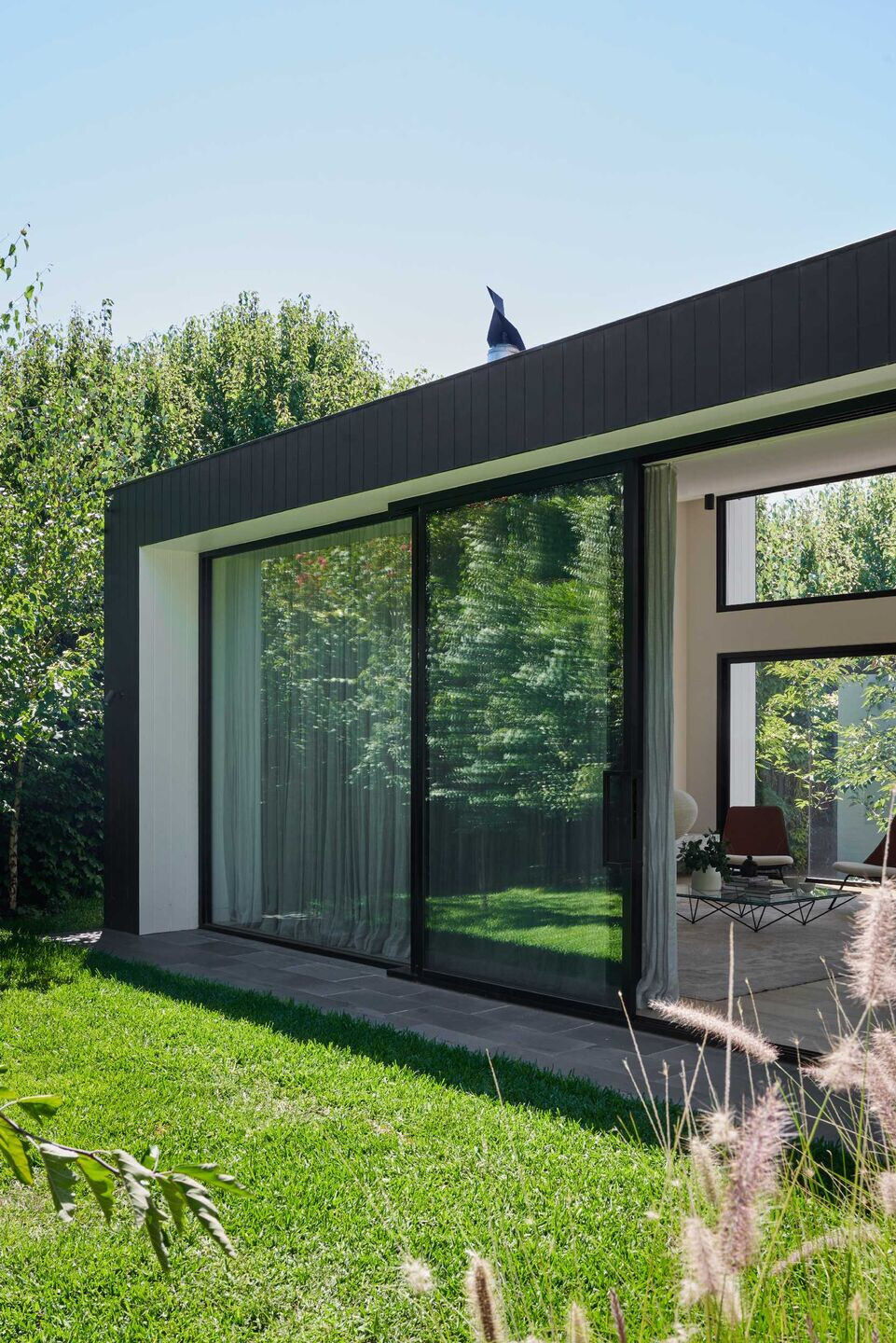 What was the brief?
The brief was to create a light filled sanctuary so our clients could unwind and relax after a stressful day. They wanted the kids to have their own separate retreat room, but also ensure the main living space could handle the energy and exhuberance of a busy family when required.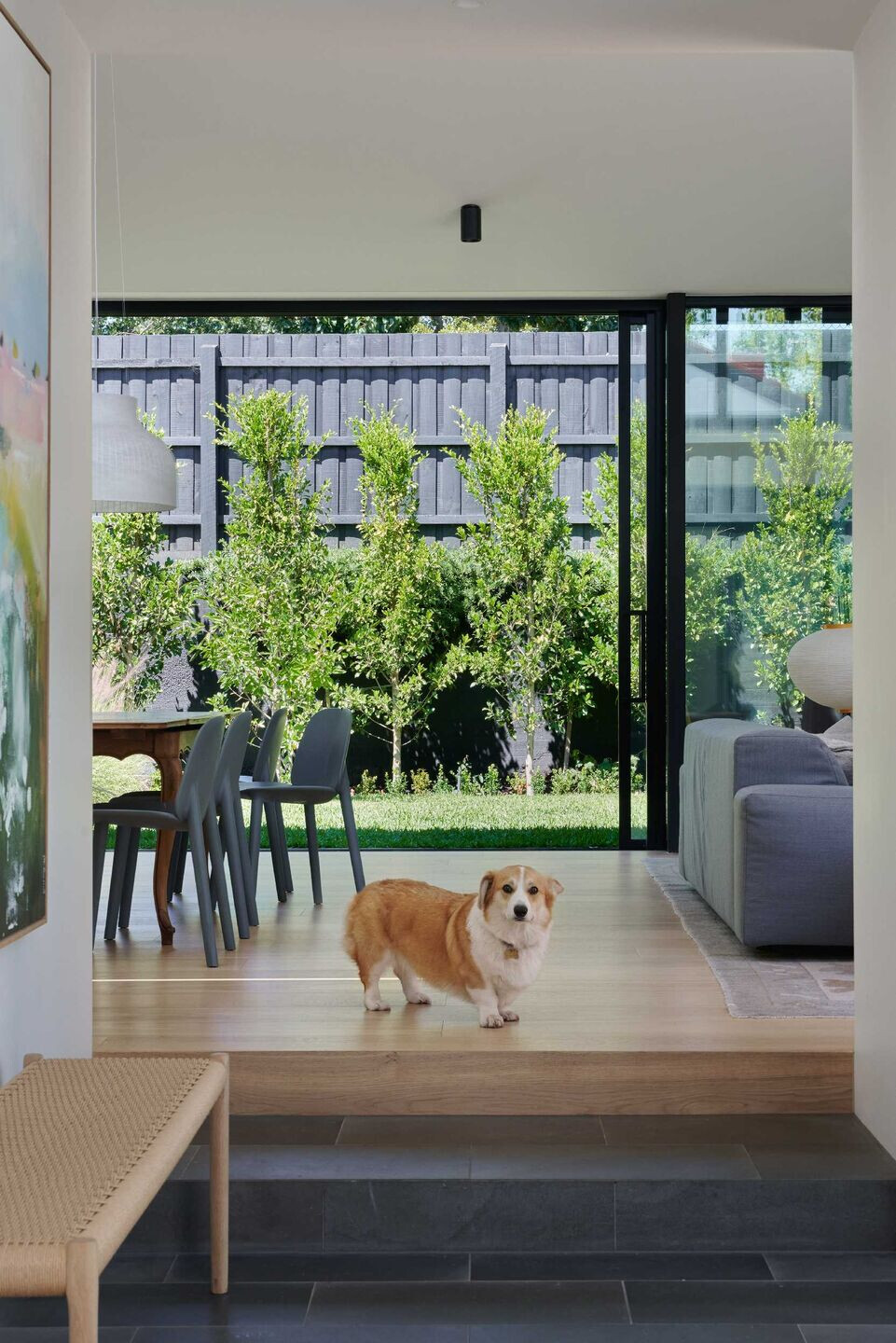 What were the key challenges?
For this home, the starting point was a Californian Bungalow on a south facing block, built very close to each side boundary. The house was dark and cold with the backyard often overshadowed by the existing house (in winter), and the house itself not receiving a lot of sunlight during the day.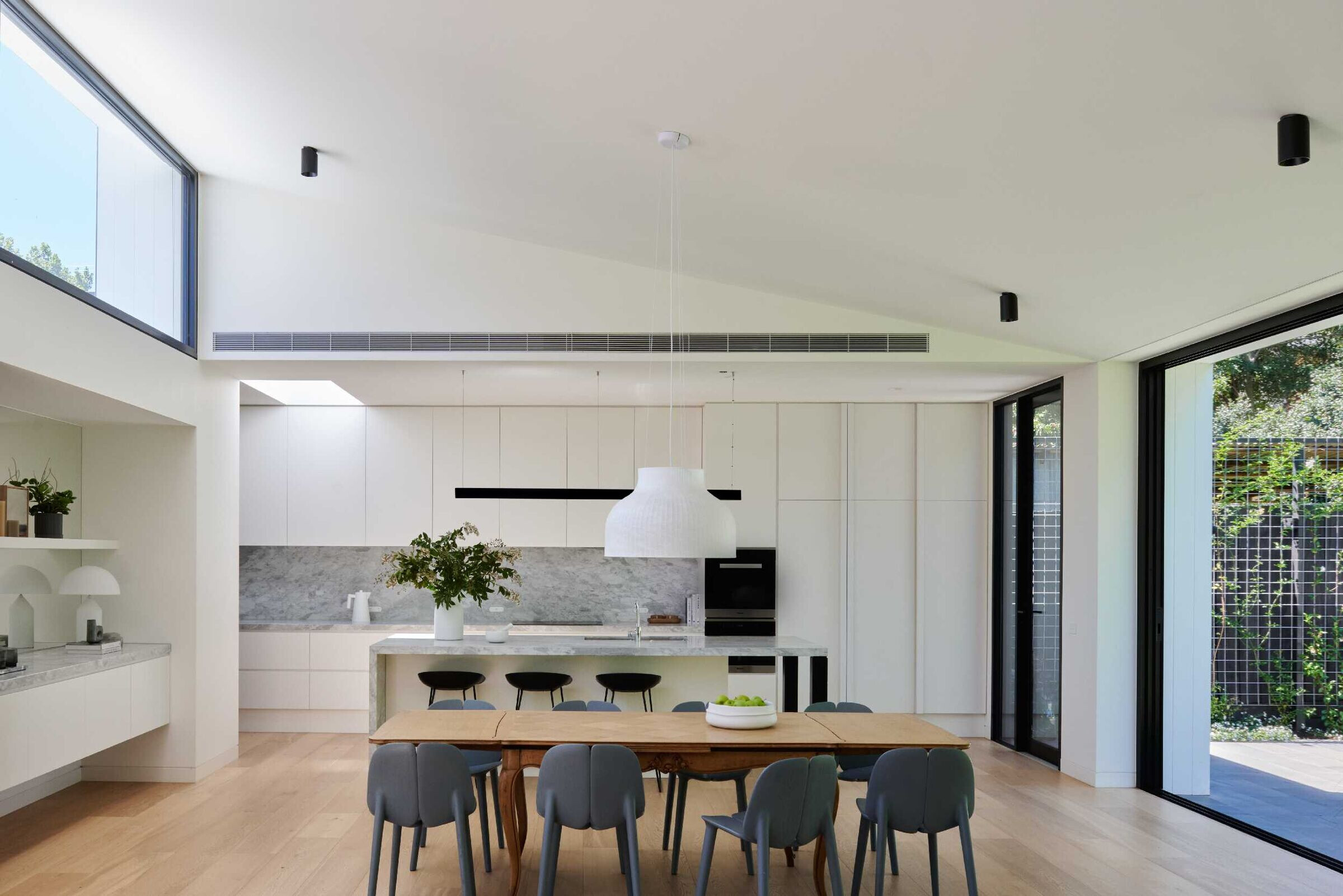 What were the solutions?
A courtyard was inserted to detatch the new extension from the old part of the house and draw in sunlight from the north. The ceiling was also raked up towards the north so that highlight windows could be inserted the full width of the extension. These louvred windows also allow the living areas to be naturally cooled when needed, adding cross ventilation to the list of benefits.
How is the project unique?
Adding a courtyard to a floor plan brings a lovely dual aspect to the living room, allowing views to the garden at the back as well as to the courtyard and its ever changing colours of the cherry blossom tree, allowing a sense of being surrounded by greenery on two sides. The children can be seen (but not heard) in their playroom across the courtyard and the house now feels like the light filled sanctuary that they set out to achieve.
What are the sustainability features?
• Retention of existing building
• Recycled bricks salvaged from demolition
• Passive solar design techniques for improved living conditions and building performance
• Super insulated walls, ceiling cavities and floors
• Double-glazed high-performance windows
• Water harvesting
• External sun shading on north
• High level louvres for natural cooling at night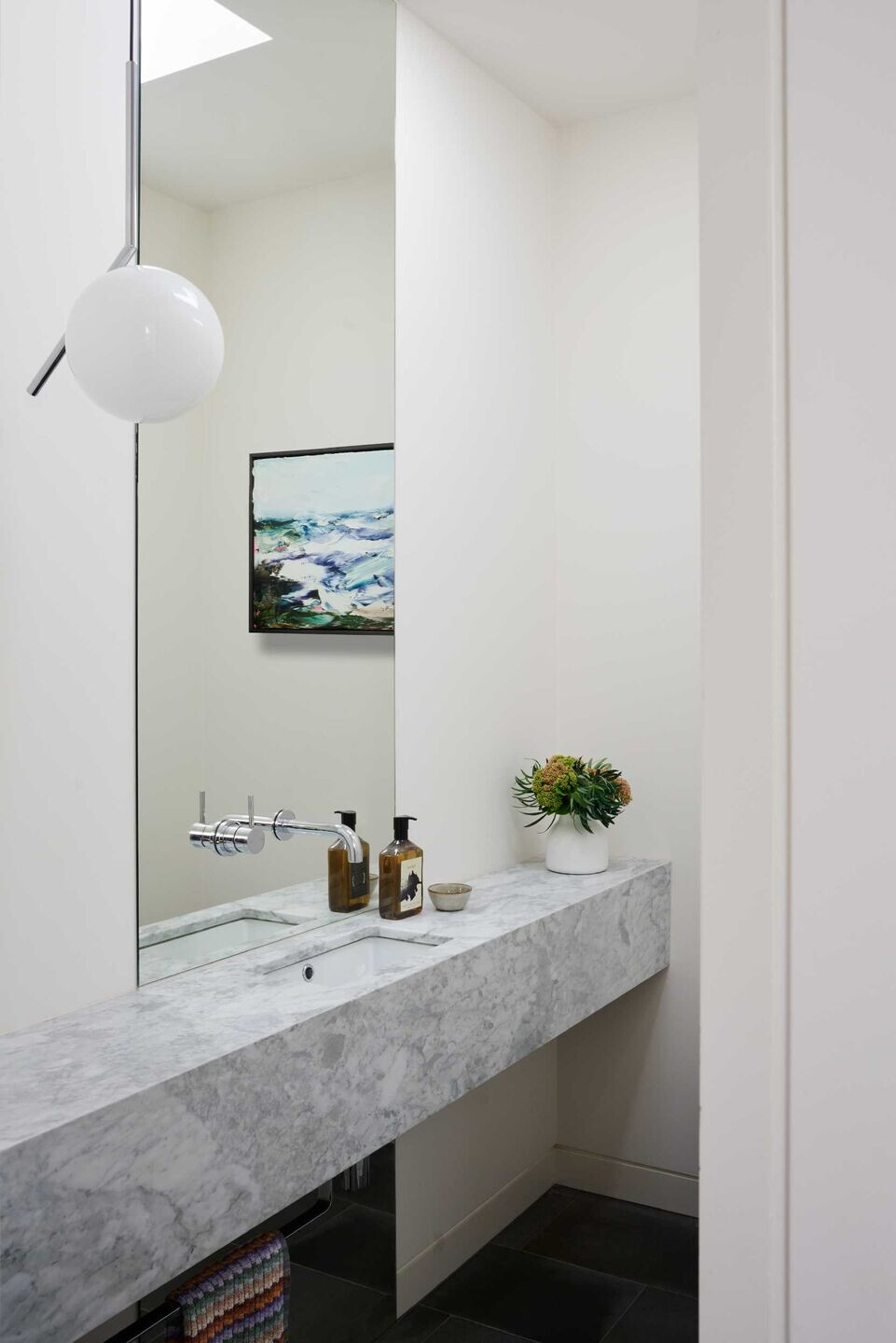 Team:
Architect: Eliza Blair Architecture
Furniture, Objects, Styling: Nicole Bell Design
Builder: James McBride & Associates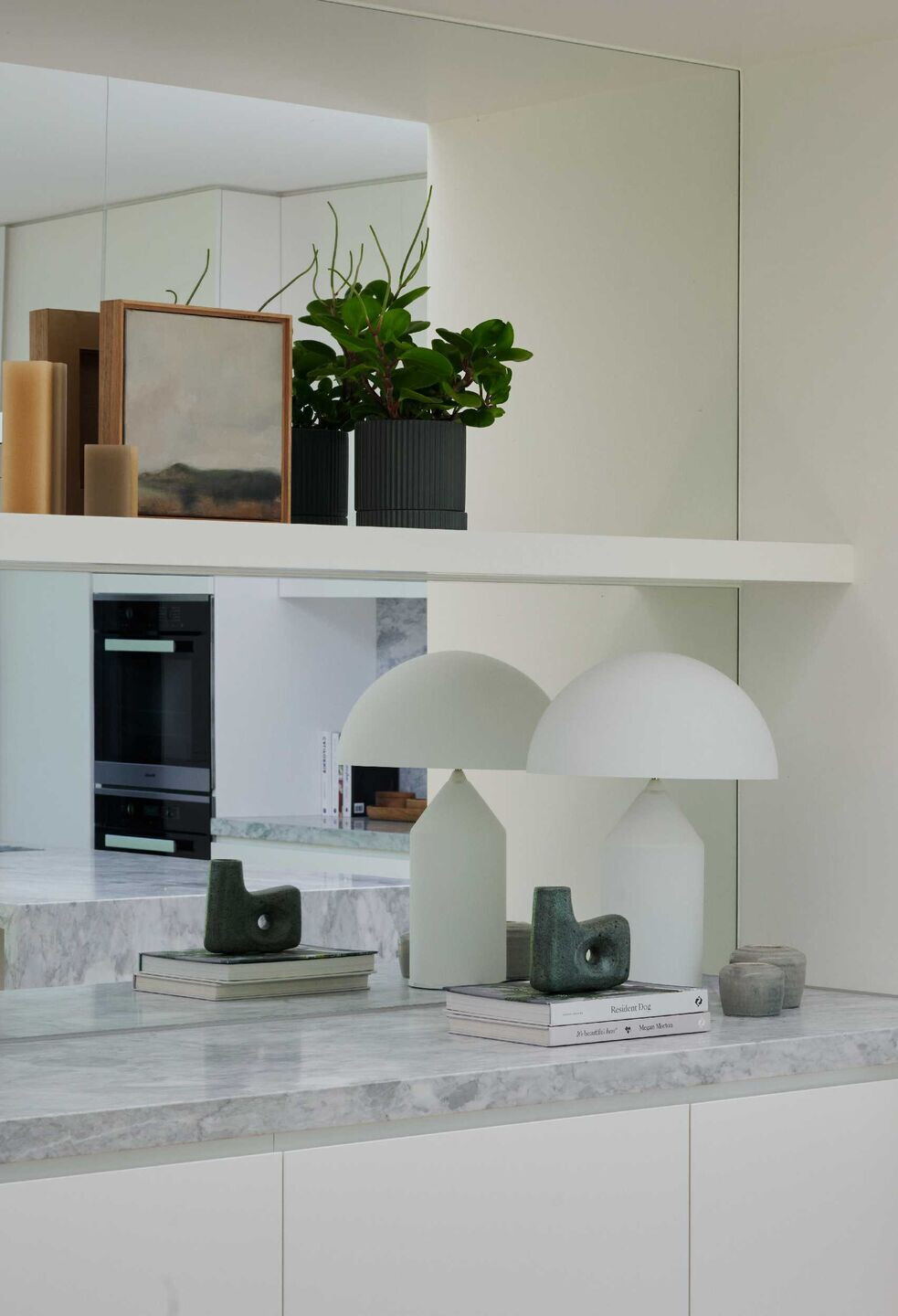 Materials Used:
Cladding: James Hardie Scyon 'Axon' cladding
Windows: Aluminium double glazed
Flooring: Made by Storey engineered timber flooring in 'Sesame'
Benchtops: Signorino 'Serene Grey Light' stone
Tapware: Astra Walker 'Icon' series
Feature Lights: Flos IC Suspension Lamp