When Prairie View A&M hired Overland to design their new Agriculture and Business department building, they assumed it would primarily include classroom space. However, one site visits quickly revealed what was truly lacking on campus: a common social space. The students of Prairie View needed a hub for student life, which became the driving force behind the concept of the building.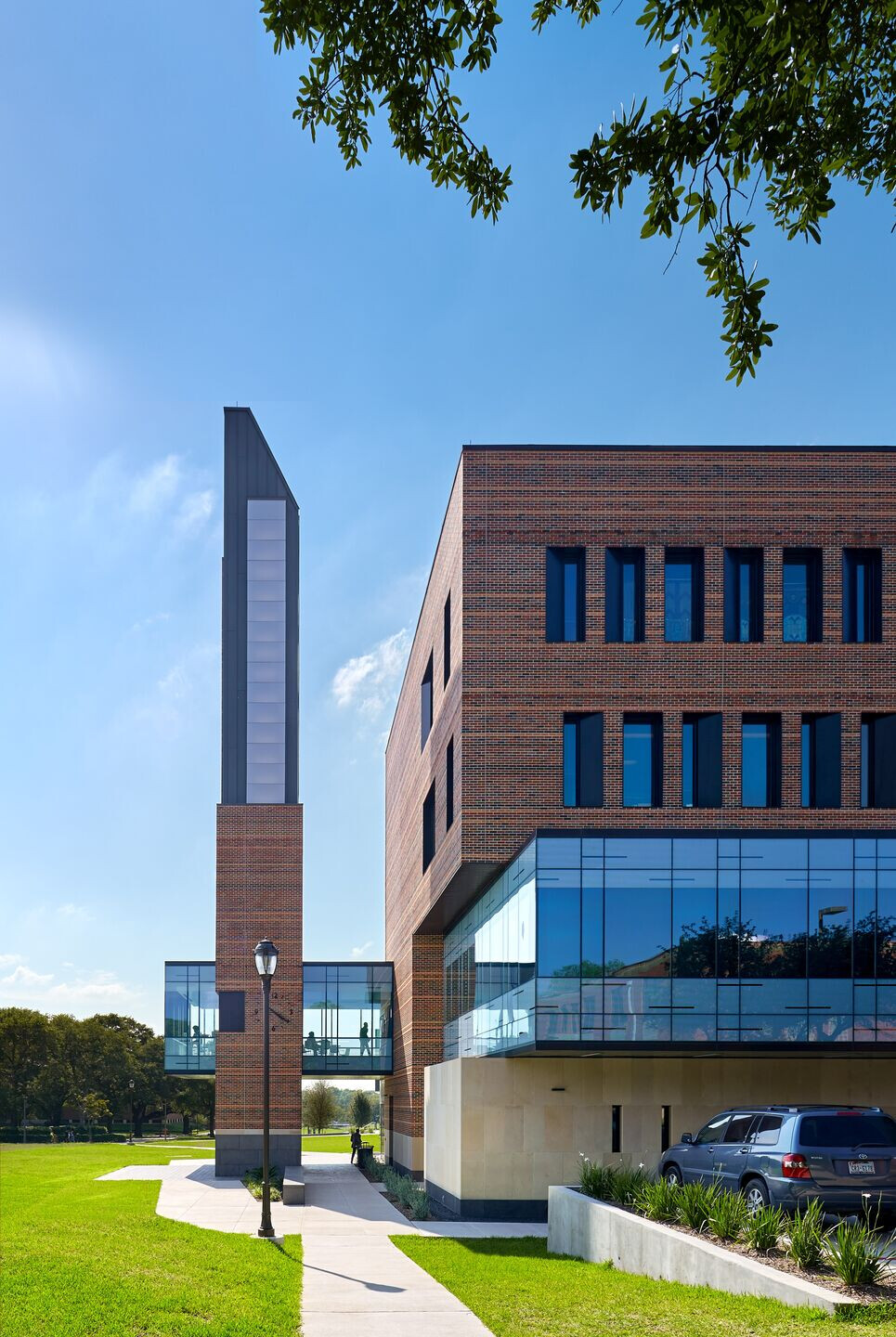 Without shelter from wind, sun, or rain, events like the popular "Hump Day on the Hill" have been at the mercy of the elements. Student life thrives in predictable environments where there's always a place to sit, a friend to catch, and a passing flow of peers to observe. Chance encounters in these spaces fuel the energy of campus life and serve as the jumping off point for key college memories.
Without a unifying aesthetic or theme, the buildings of Prairie View left the palate wide open for Overland to create a truly new and special facility for the campus. Stately trees, proximity to The Hill, and the central location on campus made it the optimum site for a signature building of practical and symbolic importance. The three enormous oaks gave shape to the building. As a transparent ground floor wraps around the trees, it creates a natural courtyard with visibility in all directions. Students seated on benches outside are part of a kinetic landscape of students moving inside the building, lending vitality to the campus.
A tower displaying the time and the phase of the moon highlights the integral role of time in business and agriculture. During significant campus events the tower will light up in the school colors, a beacon of school pride. Equally invigorating, the building's classrooms are designed to accommodate Socratic methodology. Intimate horse-shoe shaped classrooms facilitate conversation and collaboration, intended to continue as students push out into the common space after class.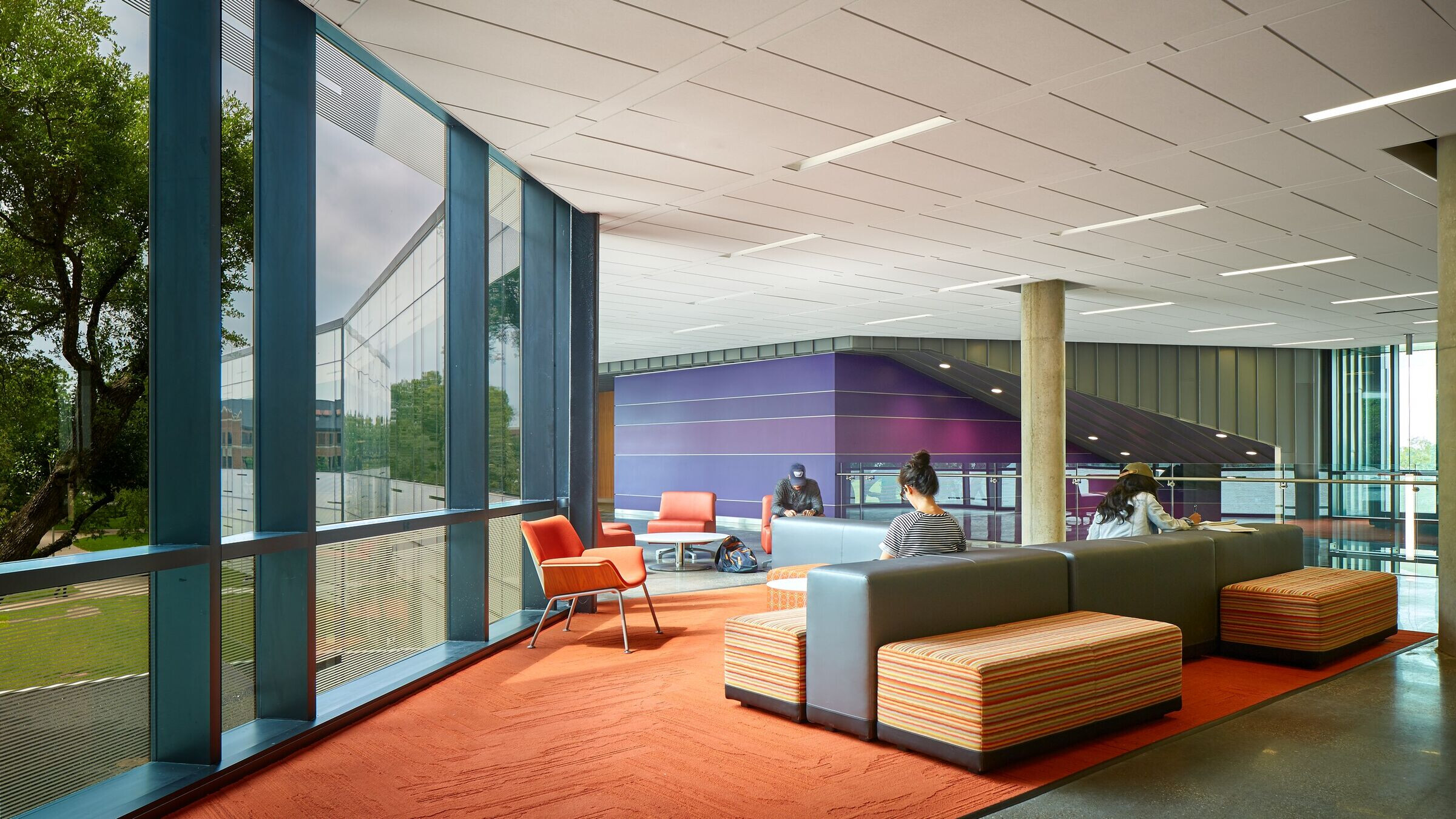 The building itself is located to respectfully respond to its neighbors, provide a formal north entry face and a casual entry to the south through a new courtyard created by the two sides of the L-shaped building. The brick exterior borrows from historic typologies to create a modern pattern based on an elegant mathematical equation. Elements from other campus buildings show up in moments of the building's skin, including the dark metal along the auditorium.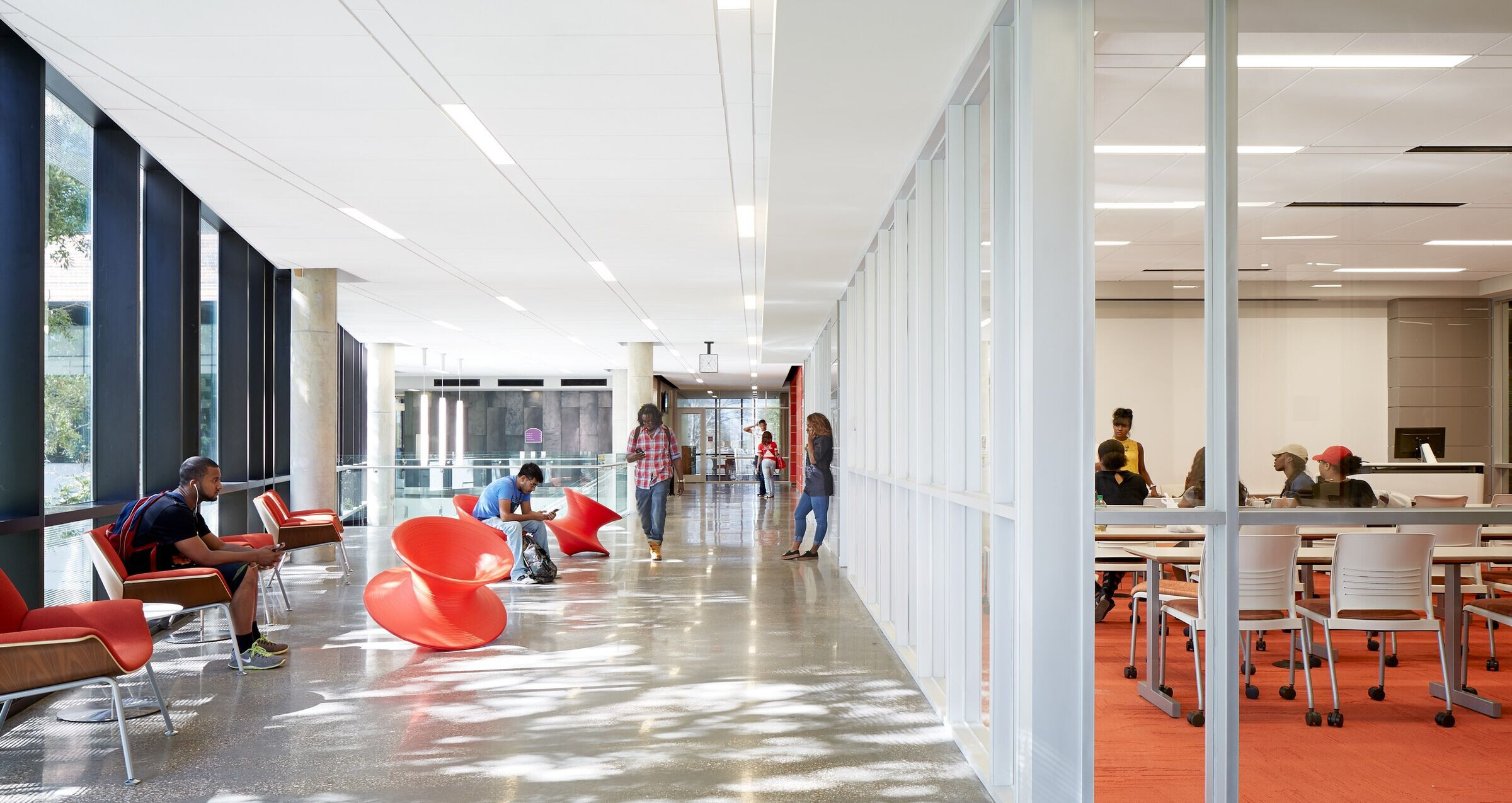 Ultimately, the Prairie View A&M University Agriculture and Business Multipurpose Building is about building connections—between students and between modernity and tradition. It will claim the center of campus, acting as the heart of student life and activity.