The office received an order to develop a project for an apartment's rehabilitation, located in Viseu, right in the center of Portugal. When the client realized the purchase of this apartment, its existing characteristics did not meet his needs due to its configuration, very common in this type of building in Portugal, where all the spaces are divided into spaces of reduced dimensions. In many cases, this can become an obstacle to the natural lighting of the spaces, as well as to the fluidity of contemporary living.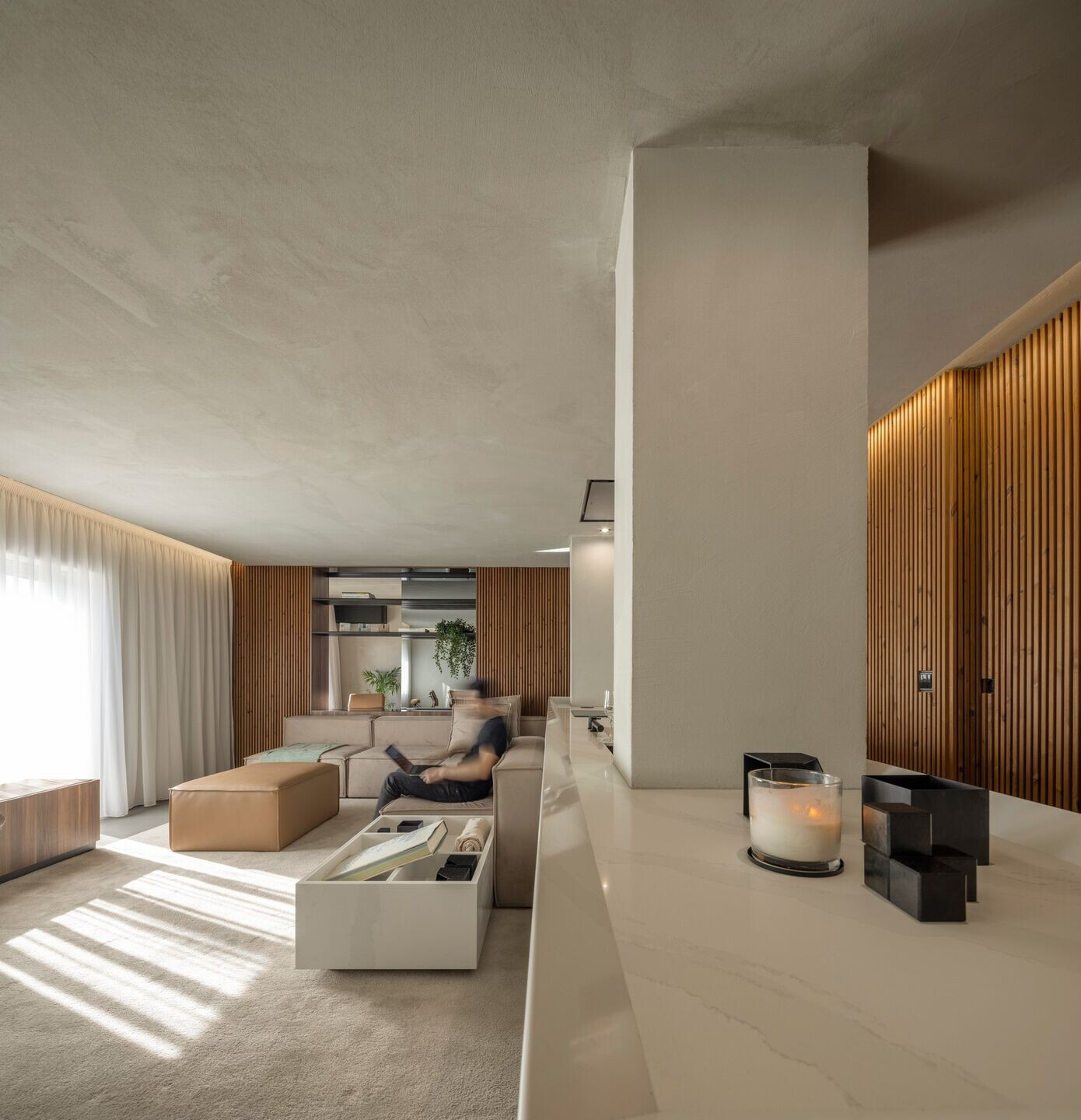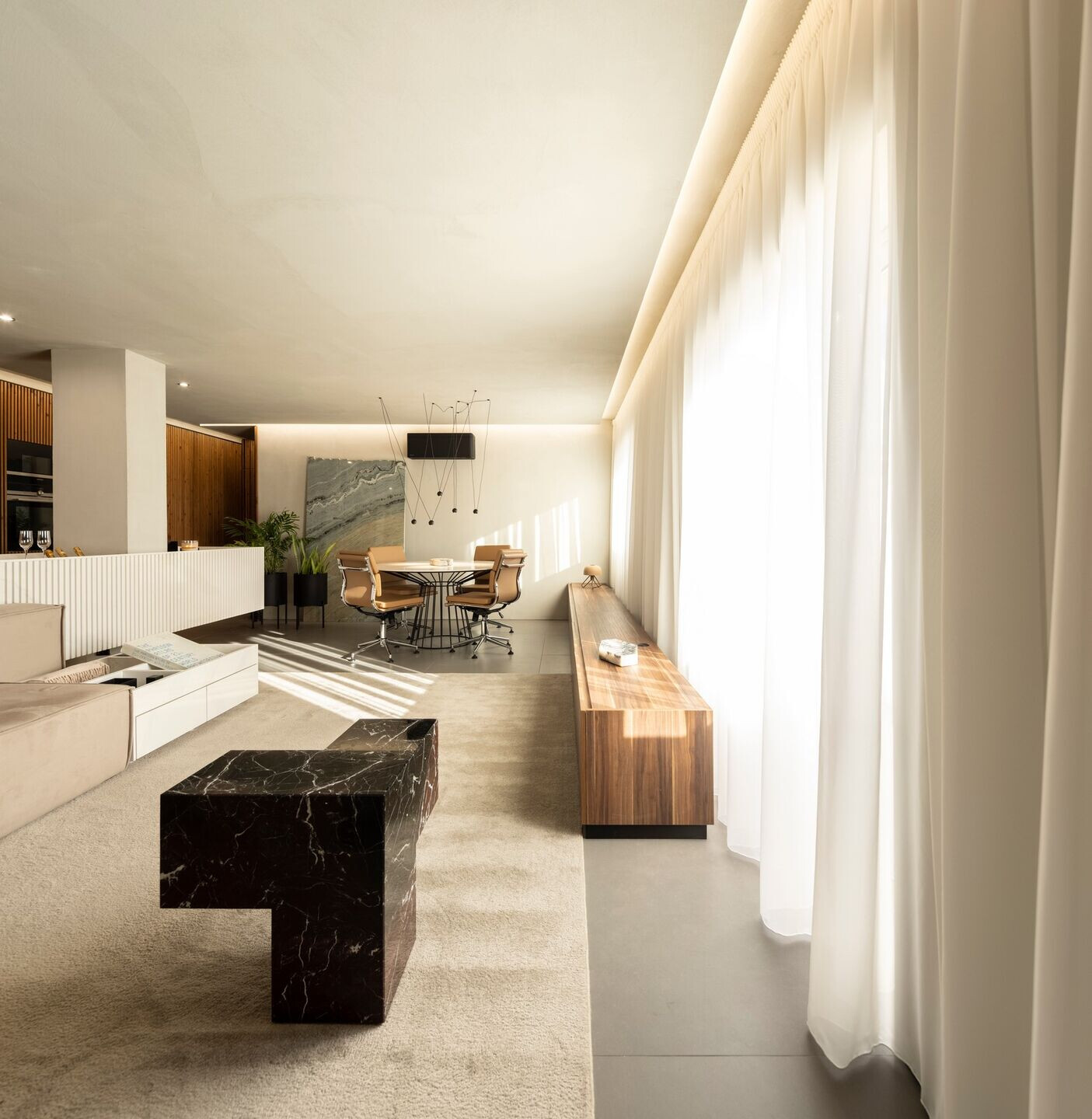 This being the biggest obstacle, the strategy defined would be to make the most of the existing structure of the apartment and demolish part of the internal masonry necessary to reorganize the layout of the space and through a careful design, define an expansion of some environments by being integrated together, such as the
kitchen, living and dining room. In this way, we were able to clearly divide the social and private spaces and optimize the natural lighting of different environments.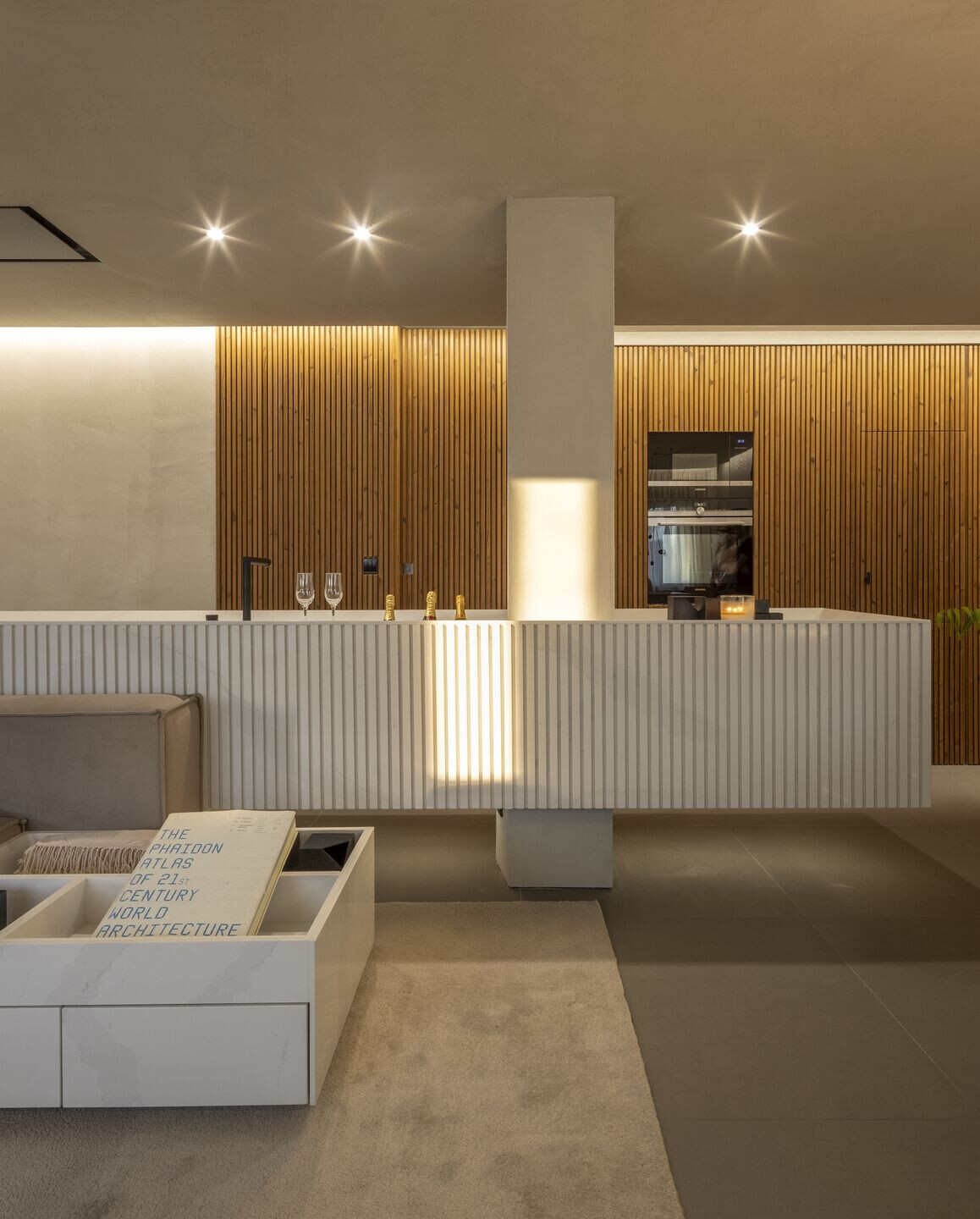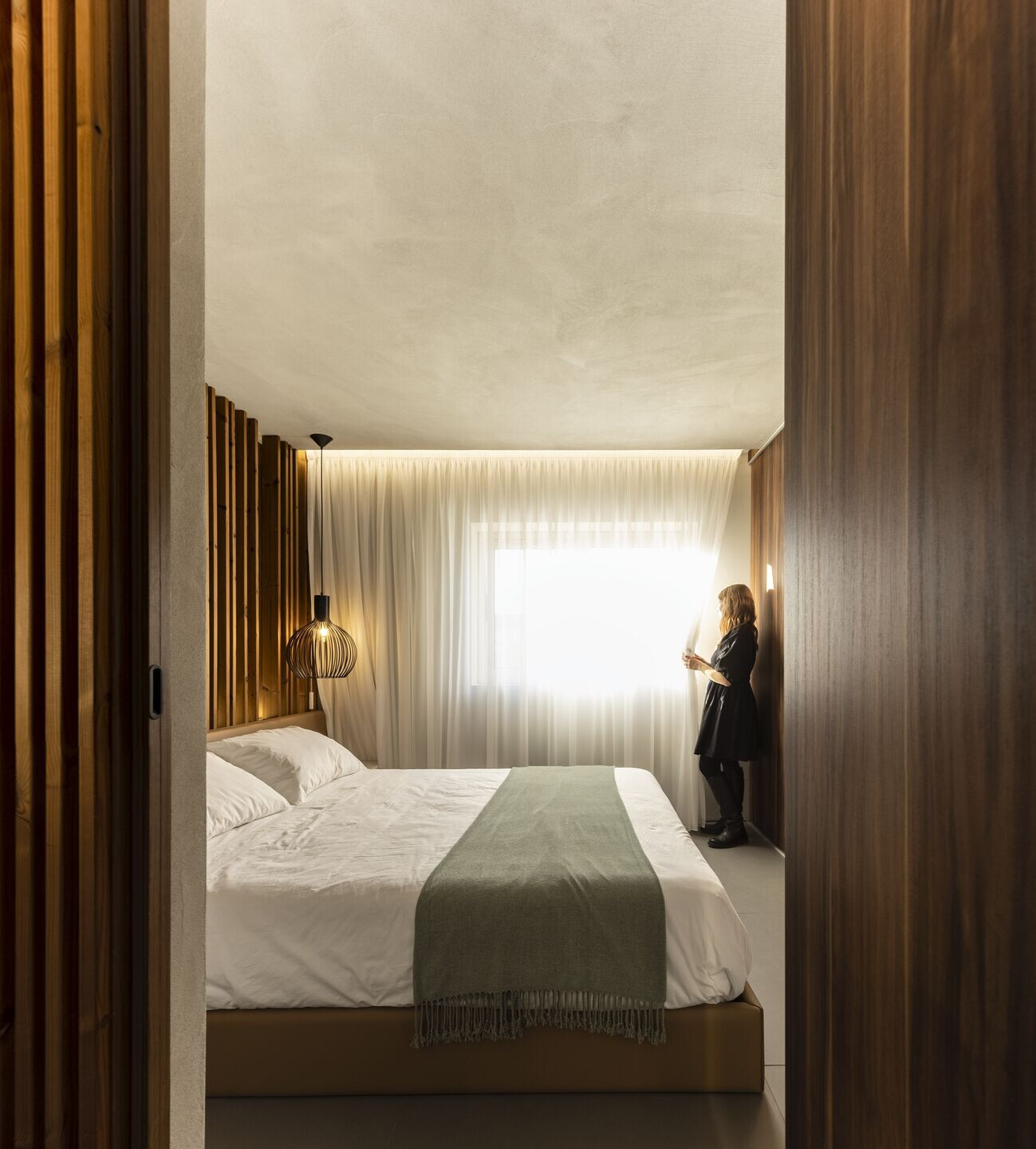 Regarding the space configuration, it was decided to open the kitchen to the living and dining rooms, being the kitchen island the main highlight and organizer of the space. The surface of the island is made out of Silestone for easy maintenance and even though its color contrasts with the wooden surfaces, together they form
a unit due to its slatted finish, creating a harmony on the combination of what would be 3 distinct spaces. The slatted wood surface behind the island hides what are the usual equipment in a kitchen and laundry,as well as the passage of all the infrastructure and, through a sliding door, access to the only bathroom in the house. This is also the surface that people encounter at the entrance to the apartment, reinforcing the feeling of comfort and the transition from the outside to the inside.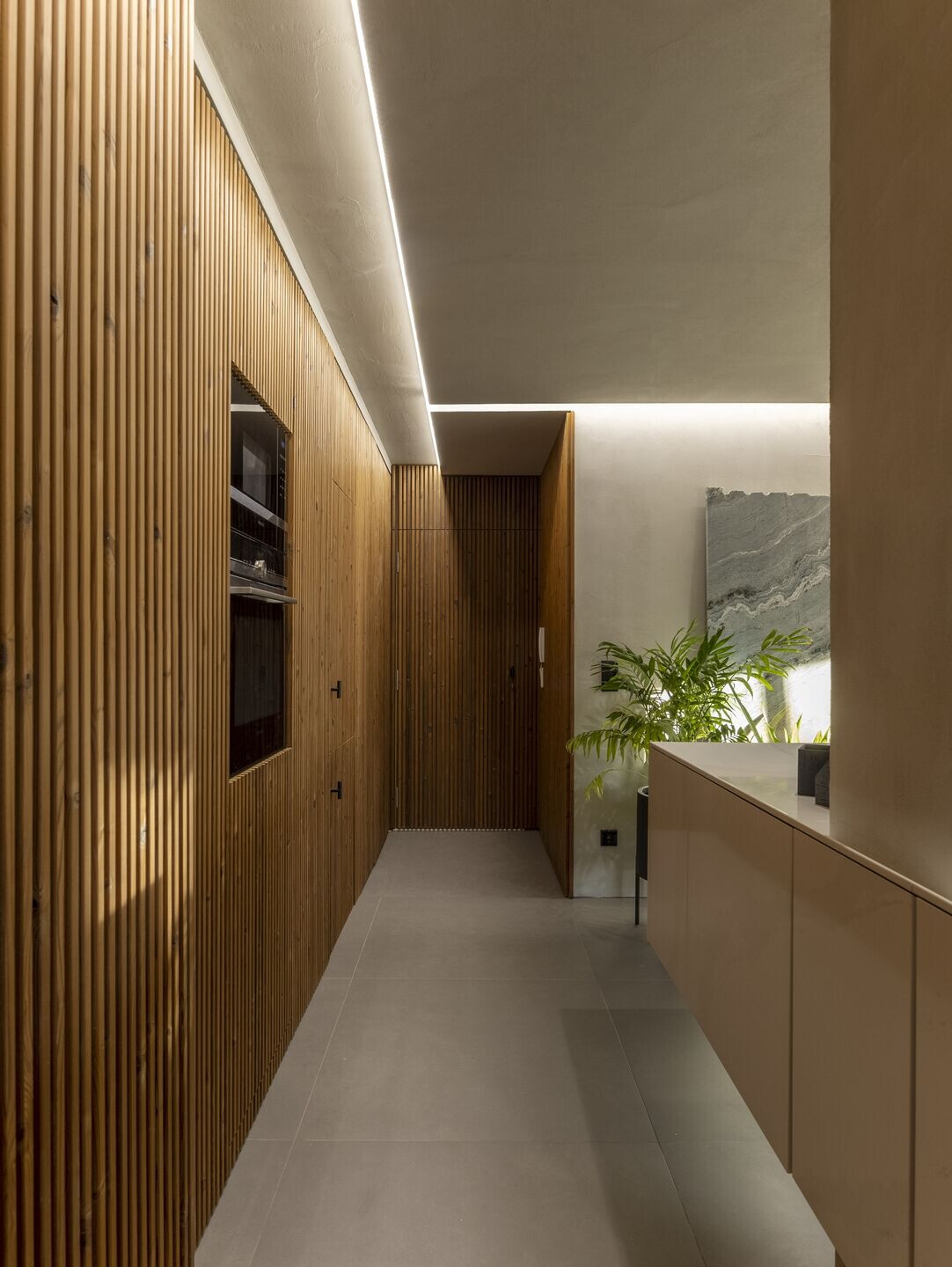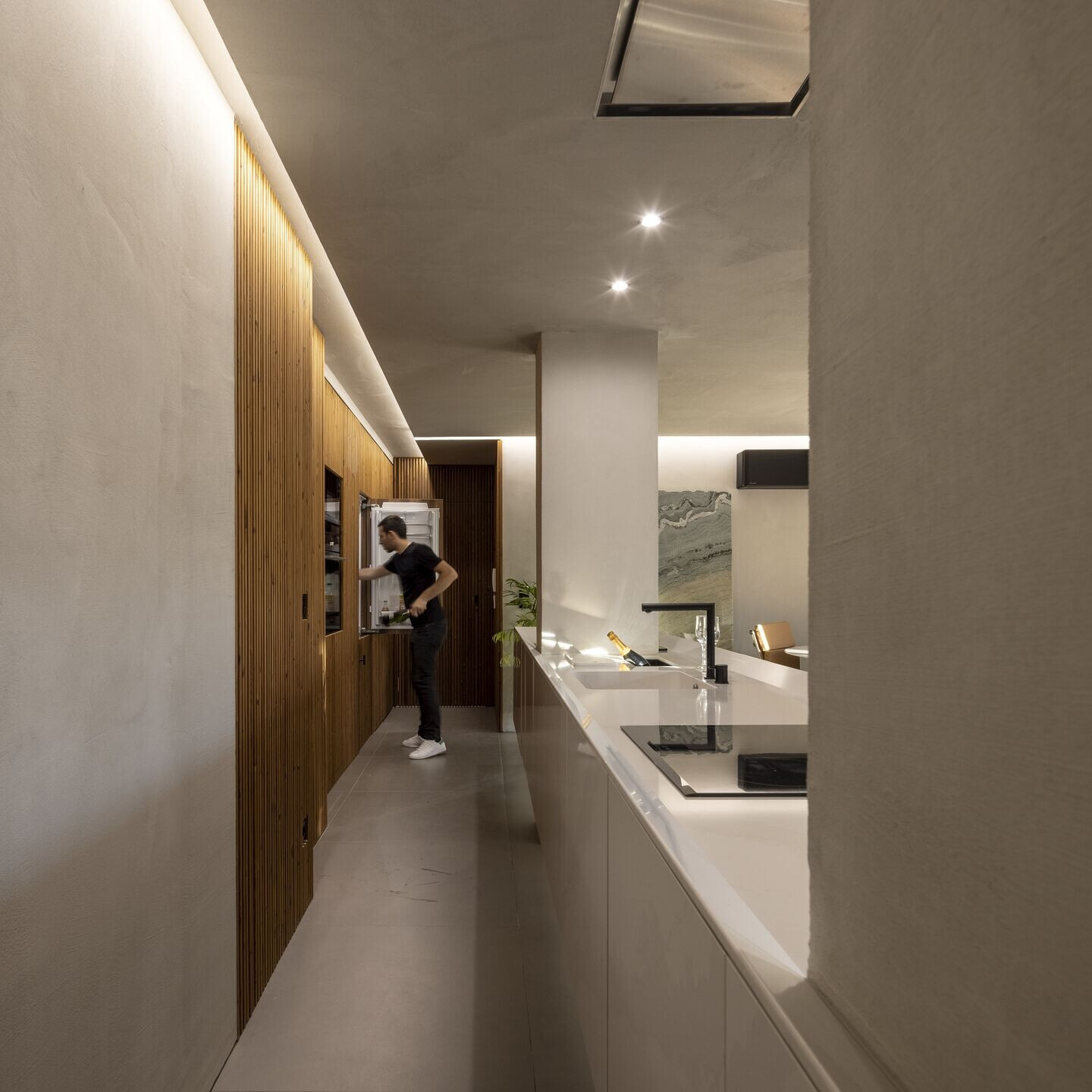 In one of the rooms, we developed a multifunctional space that could be used as an office or as a bedroom in case there are guests staying overnight. This room has a wooden sliding module that opens the desk to the living room, maximizing the natural lighting and allowing you to participate in activities taking place in the social areas. When necessary as a second bedroom, it is possible to fully close it, providing the necessary privacy for the guest. In this room, as well as in the master bedroom, there was also the intention to highlight the distinction between private and social areas by changing the expression and type of wood covering the walls in
these environments.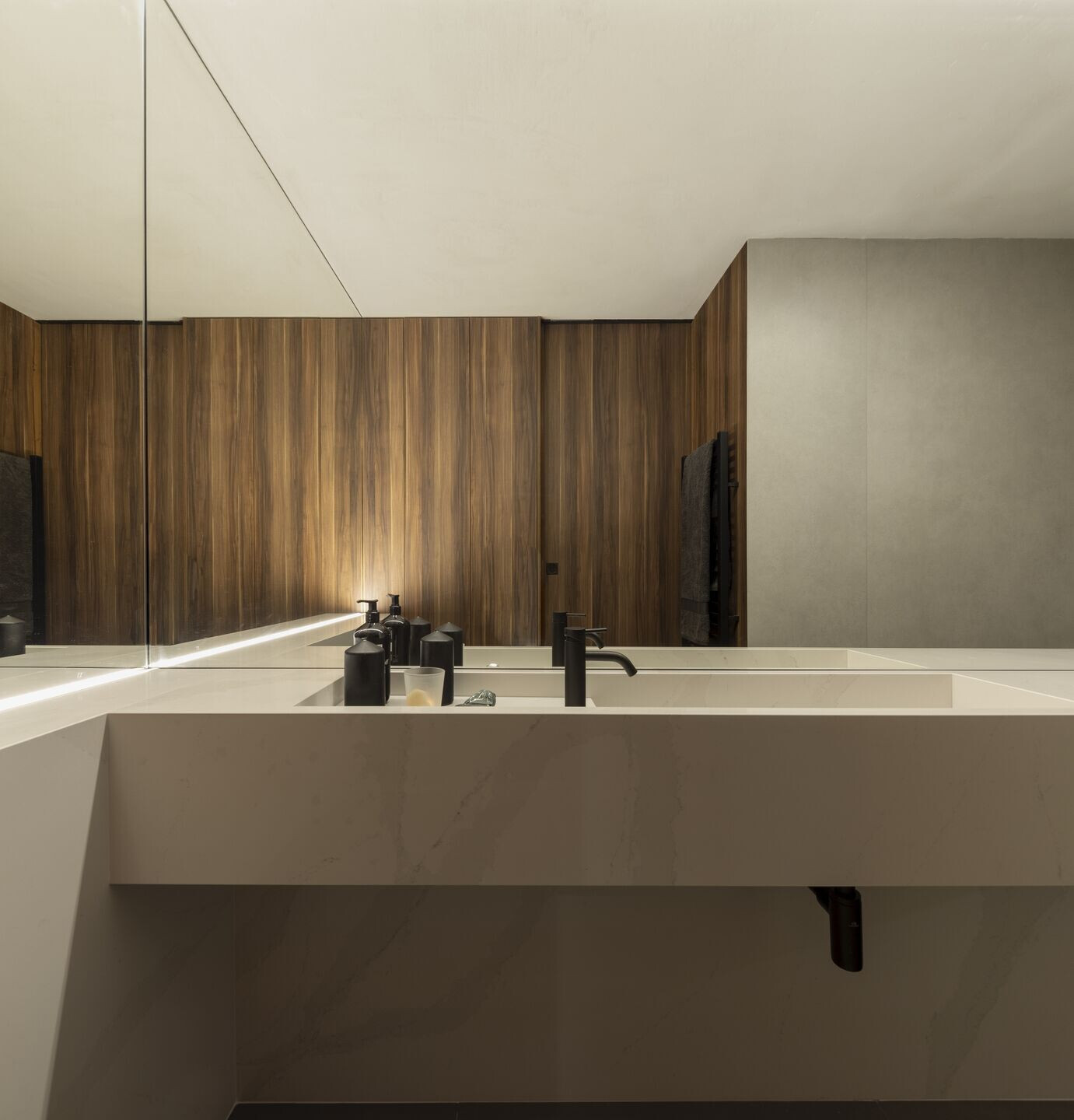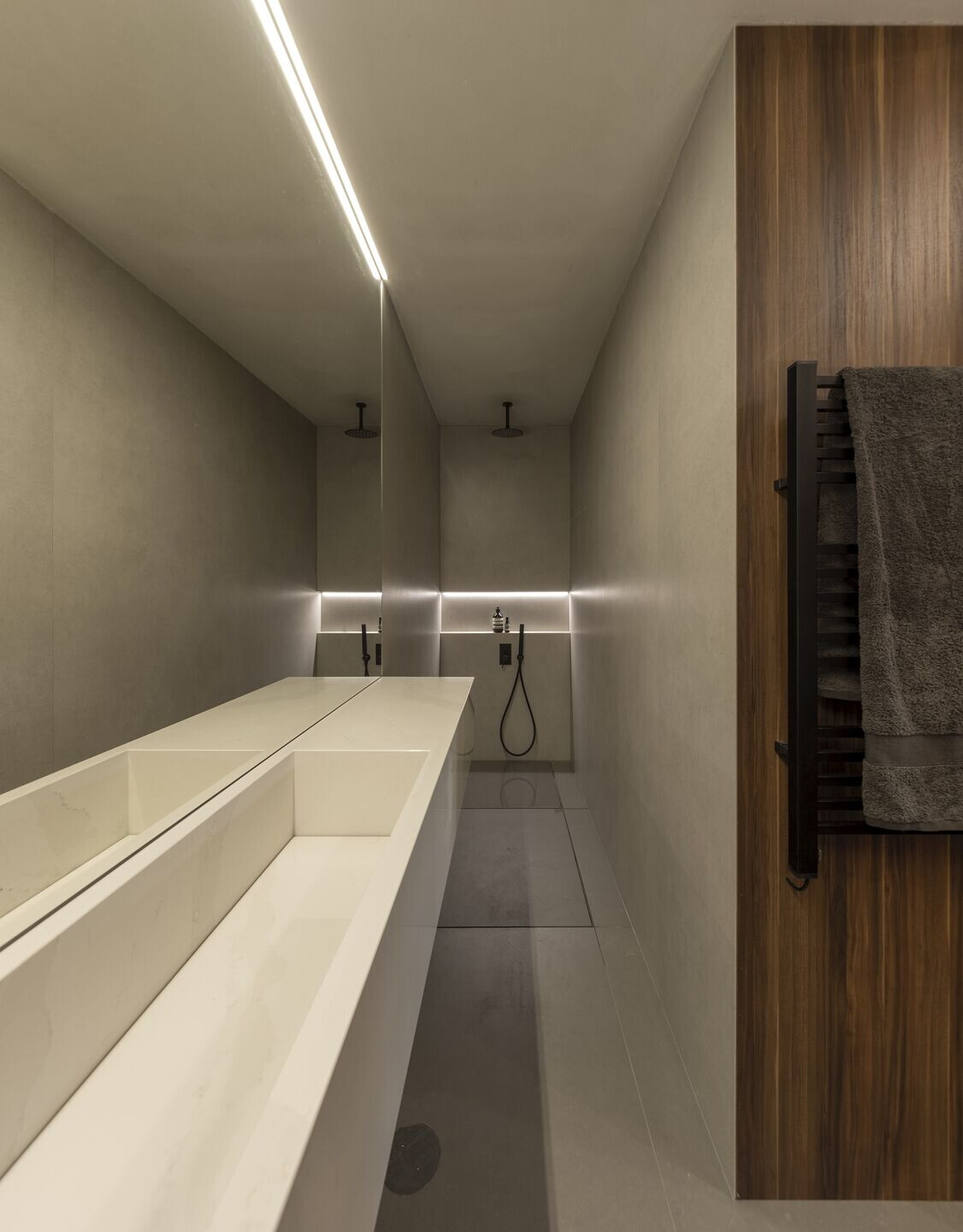 Finally, the aggregating element of the whole project is the microcement applied to the uncovered surfaces, adding some expression in a subtle way, without ever competing with the wood or stone applied in the remaining areas, transforming all these environments into a whole.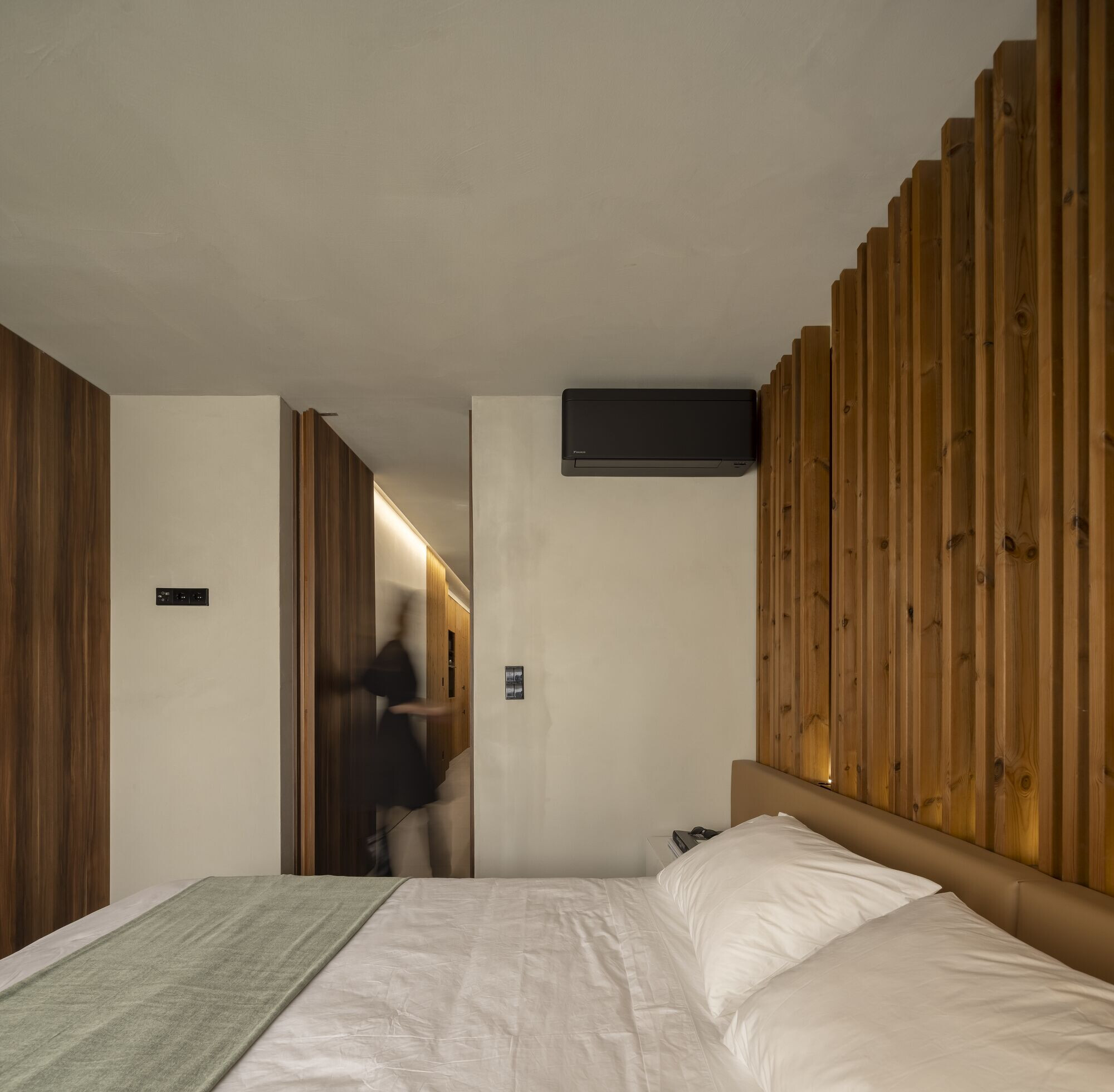 Team:
Architects: Artspazios Group
Photographer: Fernando Guerra | FG+SG
Materials used:
Graphisoft
Porcelanosa
Cosentino
Finsa
Lunawood
Fermento de Obra
Entre Led e Design