The library of the town of Dornbirn was designed as an inter-generational sharing, meeting and learning space. It promotes reading and the practice of languages, the exploration of computerized research methods and new forms of communication.
The joint project of the architectural offices Dietrich | Untertrifaller and Christian Schmoelz succeeded against 18 competitors and won the international architectural competition in early 2016.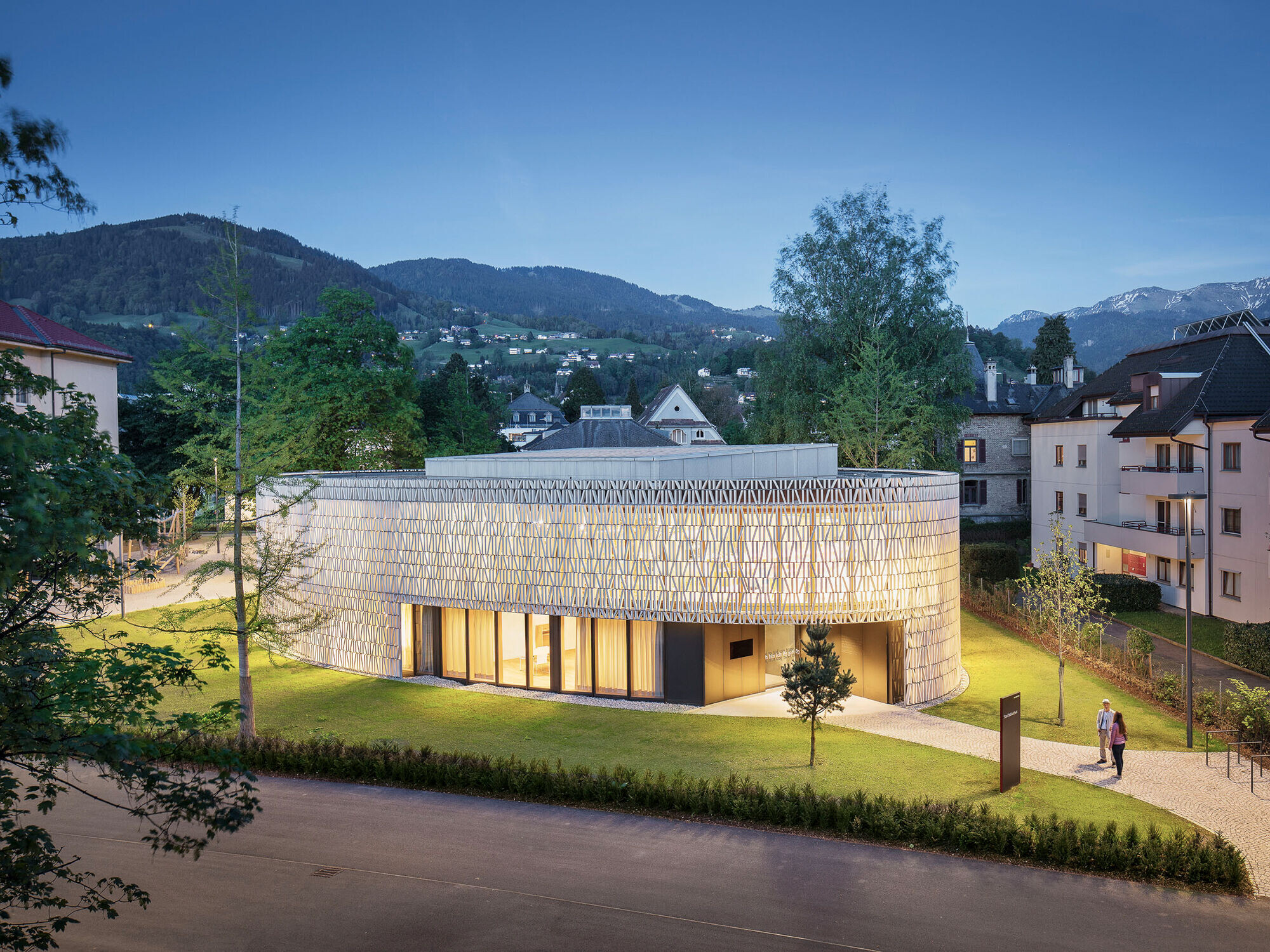 The ovoid shaped pavilion was established autonomously and seems to have been placed in the park from above. It stands out expressively among the rectangular shapes of the surrounding buildings. The external path crosses the building, which then becomes a public space.
A lattice of prefabricated ceramic elements is mounted on a steel frame at a distance of 70 cm from the glazed facade. The ornaments are inspired by books arranged on shelves. At night, the light filtered by these moucharabys offers an open image of the park and the city.
Behind this fixed shading system, which also saves energy costs, there is a ring of room-high wood-aluminium windows with triple glazing and additional ventilation sashes in working areas.
New media, the increasing digitalisation of our everyday lives and the associated change in our entire reading and communication culture have led to a situation where a library is now a kind of public living room in which curious people with similar goals can come together, sometimes quietly delving into the subject matter, sometimes talking to each other.
A total of 1,200 square metres, spread over three floors, offer sufficient space for up to 100,000 books and magazines, cosy corners for reading, listening to music and trying out games, as well as offices and meeting rooms. The large, flexibly usable assembly hall serves as a reading area or event hall for lectures, book presentations and film screenings, depending on requirements.
The municipal library creates room for new media, new and additional educational offers and numerous events, which are intended to teach children in particular more media competence. There are separate areas for the different age groups, but there are also retreats, for example the reading room, where you can also browse comfortably. In the gaming zone, children and young people can meet their friends and try out the latest electronic games.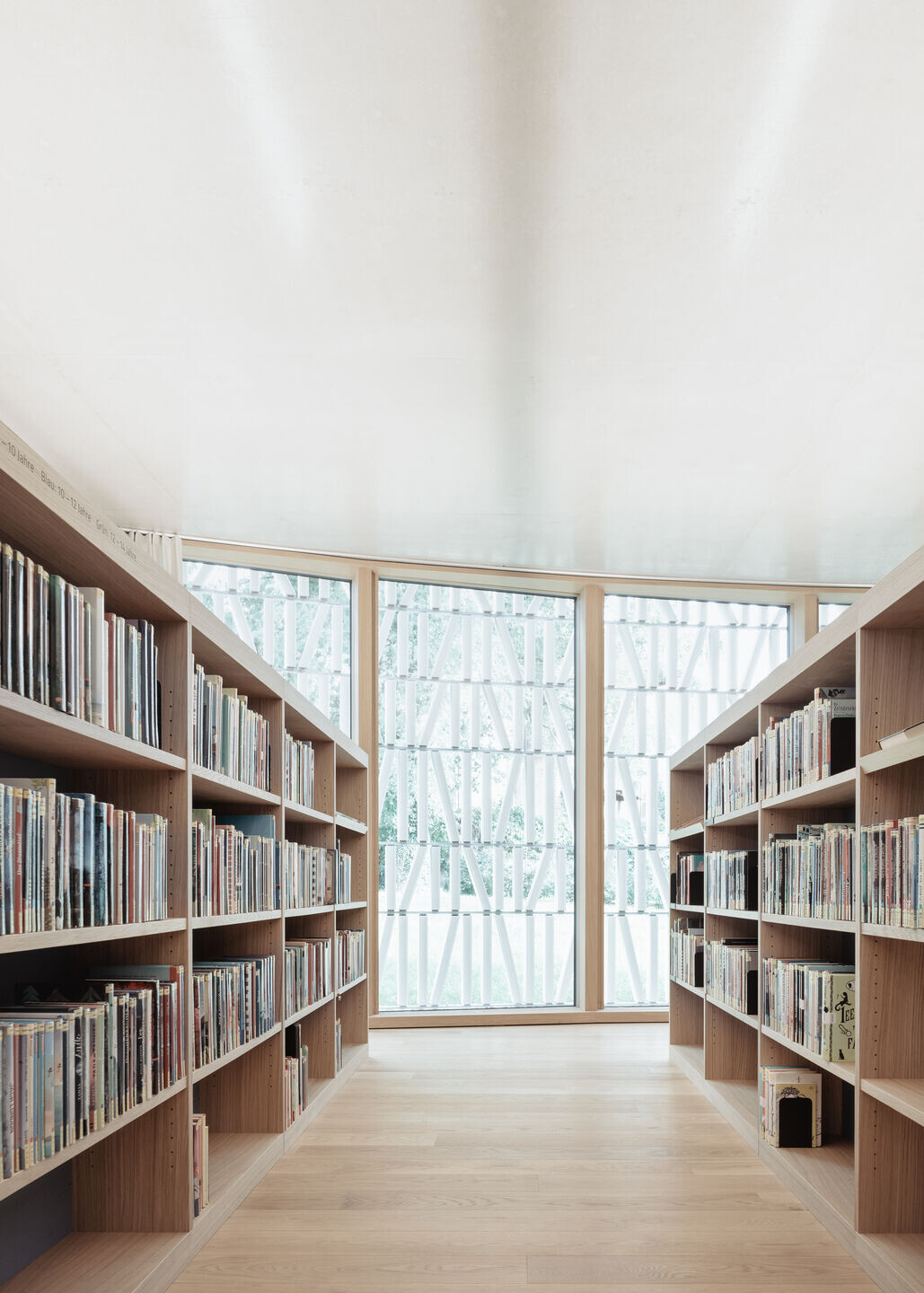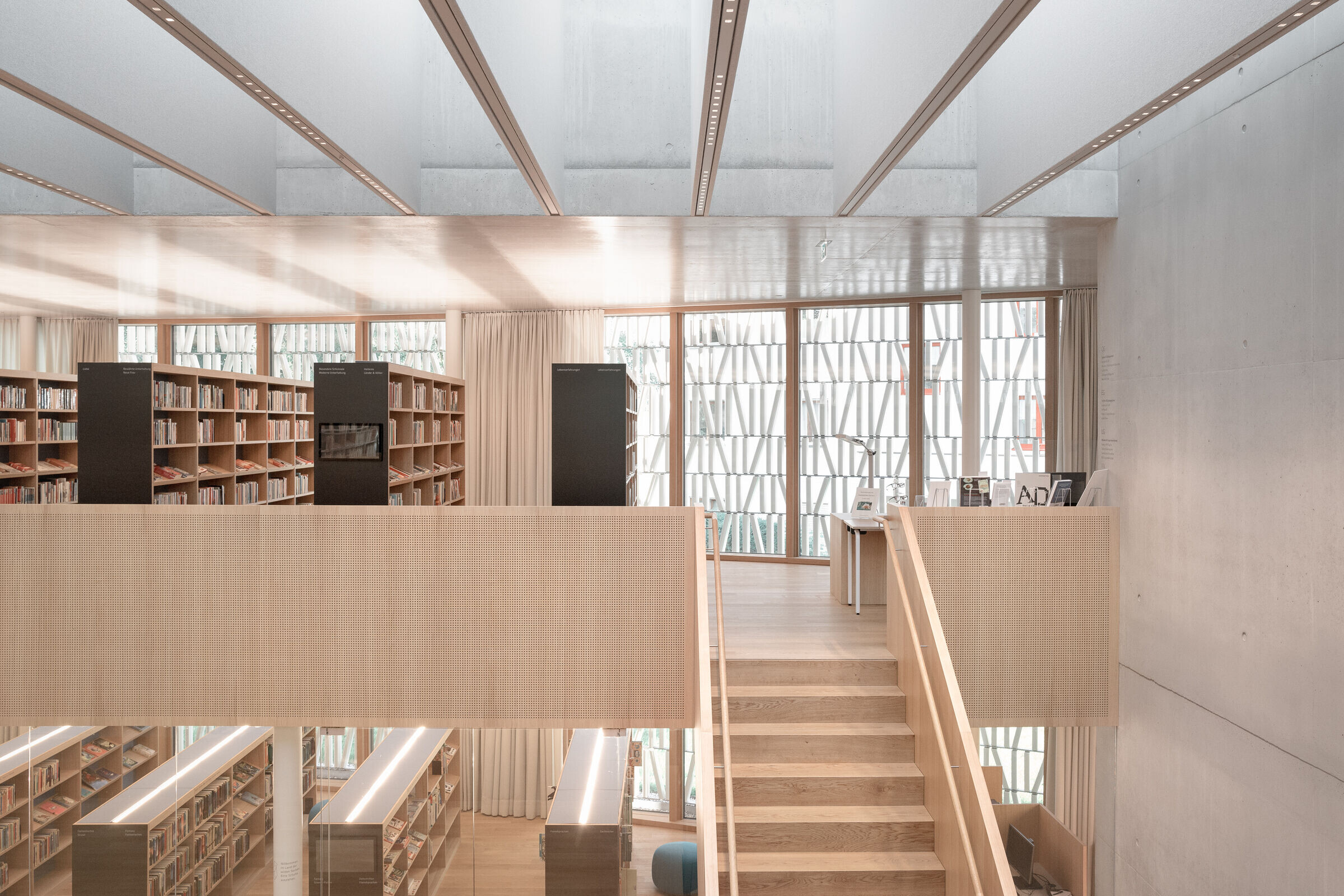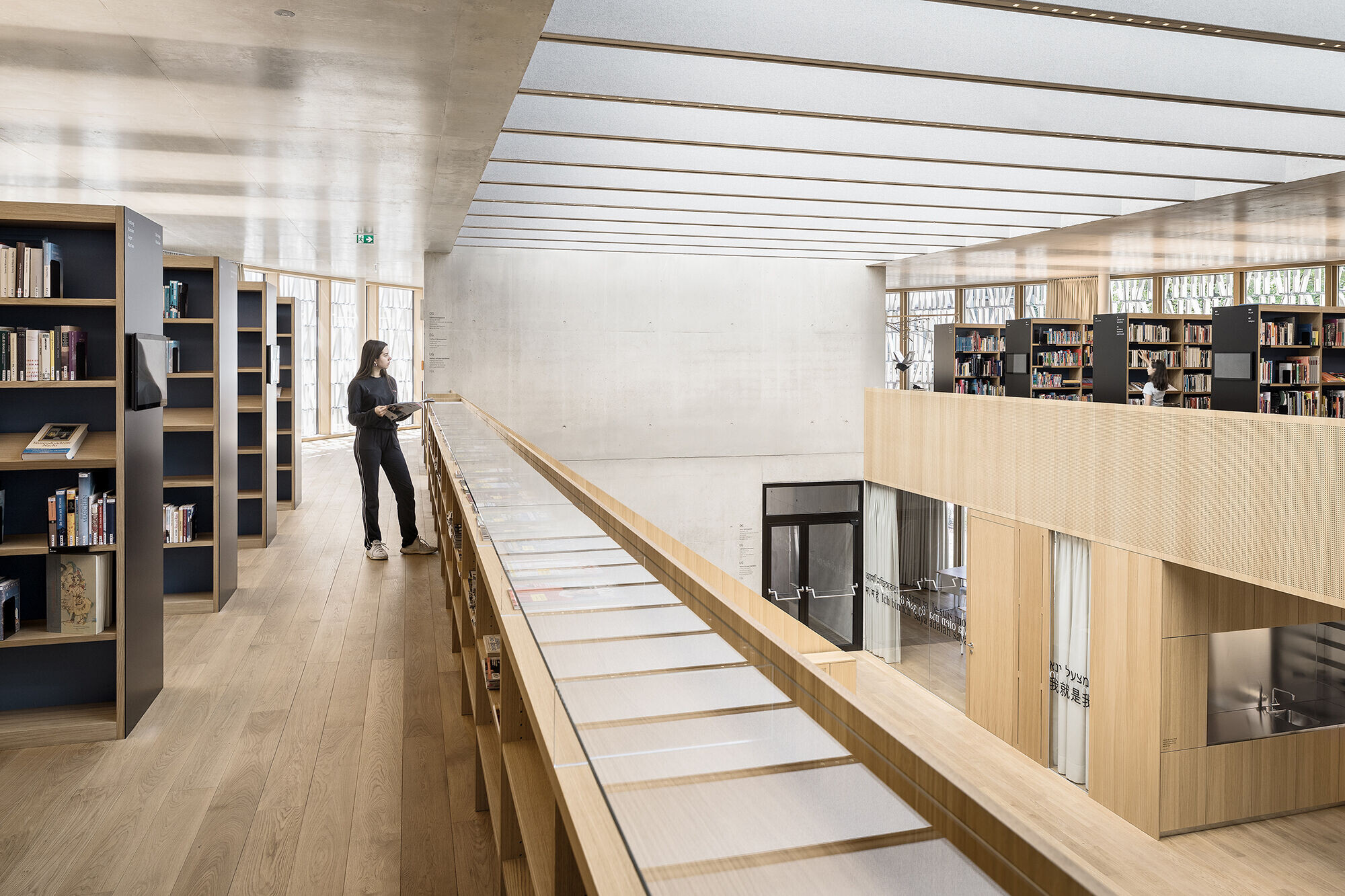 Material Used :
1. Glas Marte - Glass-and partition wall
2. Möding Keramikfassaden - Ceramic design elements; rear-ventilated tile facade system with rain screen cladding
3. Spiegel Fassadenbau - Ceramic facade system
4. Böhler Fenster - Wood-aluminum windows
5. Reiter Design GmbH - Furniture
6. Bickel - Interior wood construction – wooden panelling and doors
7. Lenz & Nenning Möbelhandwerk - Interior wood design and furniture craftmanship
8. Sägenvier Design Kommunikation - Signage
9. Spiegel Parkett - Parquet flooring
10. Raum & Textil Wohlgenannt - Sunshading; wiring and acoustic concept